Iran: Political Prisoner Mohammad-Reza Pourshajari's Life in Grave Danger
The authorities are refusing the transfer of Mr. Pourshajari to a medical facility and are depriving him of all his medications, in the hope that he will soon die.

"To [the prison authorities], the doctors' opinions are of no importance; they completely ignore them.... All Iranians are forced to obey and do whatever pleases the system." — Mitra Pourshajari
The Islamic Republic Wants to Make Sure My Father Dies in Prison: A Letter
Sadly, the news that my father had another heart attack reached me yesterday. They transferred him to the prison infirmary. Three doctors by the names of Amhedi, Nejad Bahram and Ghalizade were of the opinion that my father needs to go to a city hospital outside of the prison infirmary, one with the proper equipment. They said that any further hardening of his arteries will cause his heart to stop, that death will surely follow.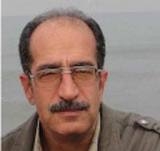 Last month Dr. Amhedi and Dr. Nejad Bahram signed a document asking for my father's release from prison, deeming his treatment there "criminal." This, of course, was strongly opposed by those in charge of the prison, the prosecutor and the judge. But the prison authorities do not listen to the warnings of doctors in charge of the prisoners, not even in emergency situations. They are completely indifferent to the physical conditions of the political prisoners. To them, the doctors' opinions are of no importance; they completely ignore them.
According to a few doctors, keeping my father in prison longer will cause more heart attacks and death. But the Islamic hardliners of Iran close their eyes to the harsh mistreatment of political prisoners. This is how they fight against those who have political opinions: by imprisonment, torture, executions and many other crimes. This is how they stop the opposition so that no one dares to criticize the regime. All Iranians have to obey and do whatever pleases the system.
In conclusion I, the daughter of a political prisoner, via this letter, would like to announce that if any unfortunate things should happen to my father, Mohammad-Reza Pourshajari, the first person I hold absolutely responsible is Ayatollah Khamenei.
Mitra Pourshajari, February 18, 2013
Note: On September 12, 2010, Mohammad-Reza Pourshajari, a writer who blogged about the situation inside Iran under the alias name of Siavash Mehr, was arrested at his home at city of Karaj, and sent to the infamous Rajai-Shahr prison, where the American Pastor Saeed Abedini is also now being held, to the ward under the control of the Sepah. After seven months of continual torture, he signed a "confession," then tried to commit suicide by cutting himself with the broken lens of his eyeglasses. Because of his activism, and communicating with those outside of prison, he was transferred to the central prison in Karaj: the Ghazahassr Prison. There, he was sentenced to four years, allegedly for "insulting the Supreme Leader, for acting against national security and for insulting the sacred religion of Islam." During all this time he has been denied an attorney. At present, he is suffering from severe heart complications. The authorities are refusing the transfer of Mr. Pourshajari to a medical facility and are depriving him of all of his medications, in the hope that he will soon die.
Related Topics: Iran | Mitra Pourshajari receive the latest by email: subscribe to the free gatestone institute mailing list
Comment on this item
Subscribe To Mailing List
Tweets by @GatestoneInst
Subscribe To Mailing List
Latest Articles
by Burak Bekdil
In Turkey however, the protests were not peaceful. They included smashing a sculpture than was neither Jewish nor Israeli.
It was the usual "We-Muslims-can-kill each other-but-Jews-cannot" hysteria.
If Turkish crowds were protesting against Israel in a political dispute, why Koranic slogans? Why were they protesting in Arabic rather than their native language? Do Turks chant German slogans to protest nuclear energy?
by Burak Bekdil
So in the EU-candidate Turkey, a pianist should be punished for his re-tweets, but a pop-singer should be congratulated for her first-class racist hate-speech. This is contagious.
No reporter present at Mr. Ihsanoglu's campaign launch speech thought about asking him if his commitment to the "Palestinian cause" included any affirmation of the Hamas Charter, in particular a section that says, "…The stones and trees will say, 'O Muslims, there is a Jew behind me, come and kill him.'"
Turkey is also the country where a few years earlier, a group of school teachers (yes, school teachers!) gathered in a demonstration to commemorate Hitler.
by Debalina Ghoshal
Despite Chapter VII of the UN Charter and UNSC Resolutions, it seems that North Korea will continue developing its missiles -- and eventually weaponize them with nuclear warheads.
"North Korea's ballistic and nuclear threat is very much a near-term threat. ... Steady progression in their program is not harmless." — Victor Cha, Centre for Strategic and International Studies.
On March 26, 2014, North Korea reportedly test-fired medium-range ballistic Rodong missiles -- capable of reaching Japan and U.S. military bases in the Asia-Pacific region.
Since February, South Korean officials claim that North Korea has confirmed at least 90 test-firings, among which ten were ballistic missiles.
by Khaled Abu Toameh
It is important to note that these cease-fire demands are not part of Hamas's or Islamic Jihad's overall strategy, namely to have Israel wiped off the face of the earth.
Many foreign journalists who came to cover the war in the Gaza trip were under the false impression that it was all about improving living conditions for the Palestinians by opening border crossings and building an airport and seaport. These journalists really believed that once the demands of Hamas and the Palestinian Islamic Jihad are accepted, this would pave the way for peace between the Israelis and the Palestinians.
To understand the true intention of Hamas and its allies, it is sufficient to follow the statements made by their leaders after the cease-fire announcement this week. To his credit, Ismail Haniyeh, Hamas's leader, has never concealed Hamas's desire to destroy Israel.
Hamas and its allies see the war in the Gaza Strip as part of there strategy to destroy Israel. What Hamas and its allies are actually saying is, "Give us open borders and an airport and seaport so we can use them to prepare for the next war against Israel."
by Burak Bekdil
A front-page headline was particularly revealing: They (Israel) bombed a mosque in Gaza! Including the exclamation mark!
A quick internet search, if you typed "mosque bombing Shiite-Sunni," would give you 782,000 results on July 16.
Why did we not hear one single Turkish voice protest the death of 300,000 Muslims in Darfur?
Hamas's Charter is must-read fun.
Most Shared
Most Viewed