No more mosques
Reader comment on: London Rejects Plan for Mega-Mosque
Submitted by Rajesh, Dec 11, 2012 10:43
No more mosques in Europe/the US unless they allow widespread construction of churches, temples, etc, in Saudi Arabia and every other Muslim country. No more hypocrisy, and no more construction of large mosques while people are dying in developing countries. Have some shame before you go out and construct a mosque in a European country.
---
Note: Reader comments are screened, and in some cases edited, before posting. Gatestone Institute reserves the right to reject anything found to be objectionable. Reader comments, including the one above, represent solely the opinion or viewpoint of the readers that submitted them and do not represent the opinion or viewpoint of Gatestone Institute. Gatestone Institute takes no responsibility for the content of reader comments.
Submit a comment on this article
Other reader comments on this item
Comment on this item
Get Free Exclusive Gatestone Content:
FREE JASON REZAIAN!
Jason Rezaian, the Washington Post's Iran Bureau Chief, will be subjected to a closed-door sham trial on August 10, on charges of "espionage." He faces a possible prison sentence of up to 10 years. There should be no Iran Deal without the return of Rezaian and other Americans held hostage in Iran: former U.S. Marine Amir Hekmati, Pastor Saeed Abedini and former FBI agent Robert Levinson.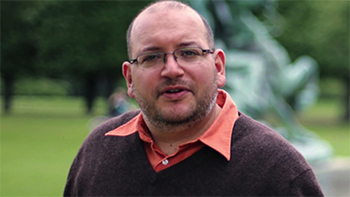 FIRST TRANSLATION OF AYATOLLAH KHAMENEI'S BOOK ON HOW TO DESTROY AMERICA