Another attempt at weakening our moral!...
Reader comment on: Muslims Angry Over Spanish Citizenship for Jews
Submitted by Jean-Paul Roufast, Dec 23, 2012 12:40
As a French citizen, this looks to me exactly as if the Nazi invaders of France, Belgium, and other parts of Europe, whom it took a long and bloody war to repel, asked for a right of return in the countries they once conquered!... In reality, this Muslim demand is one of the numerous "moral" tools these people are using as a leverage to weaken occidentals through culpability feelings.
---
Note: Reader comments are screened, and in some cases edited, before posting. Gatestone Institute reserves the right to reject anything found to be objectionable. Reader comments, including the one above, represent solely the opinion or viewpoint of the readers that submitted them and do not represent the opinion or viewpoint of Gatestone Institute. Gatestone Institute takes no responsibility for the content of reader comments.
Submit a comment on this article
Other reader comments on this item
Comment on this item
Get Free Exclusive Gatestone Content:
BEHROUZ ALKHANI HANGED IN IRAN
On August 26, 2015, Iran hanged Kurdish political prisoner Behrouz Alkhani in Orumieh Prison. Alkhani was convicted of "waging war on God."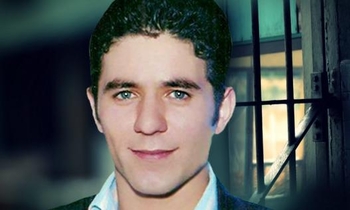 FIRST TRANSLATION OF AYATOLLAH KHAMENEI'S BOOK ON HOW TO DESTROY AMERICA