Rectification: Difficulty/Usefulness
Reader comment on: Muslims Angry Over Spanish Citizenship for Jews
Submitted by Julian Tepper, Dec 26, 2012 10:59
Getting a huge entity, such as a country, a people, or a religion to end a practice that harms (not merely offends) a particular group of human beings is tough enough. Efforts of those entities intended to rectify hurtful, serious, and important wrongs of the past by offering a measure of rectification or compensatory relief to the current-day progenies of a wronged people are a much, much more difficult enterprise.
I suspect that not all such efforts will lead the world (or the part of the world that is involved) to a more lastingly useful place.
Julian Tepper
Placitas, NM
---
Note: Reader comments are screened, and in some cases edited, before posting. Gatestone Institute reserves the right to reject anything found to be objectionable. Reader comments, including the one above, represent solely the opinion or viewpoint of the readers that submitted them and do not represent the opinion or viewpoint of Gatestone Institute. Gatestone Institute takes no responsibility for the content of reader comments.
Submit a comment on this article
Other reader comments on this item
Comment on this item
Get Free Exclusive Gatestone Content:
FREE JASON REZAIAN!
Jason Rezaian, the Washington Post's Iran Bureau Chief, will be subjected to a closed-door sham trial on August 10, on charges of "espionage." He faces a possible prison sentence of up to 10 years. There should be no Iran Deal without the return of Rezaian and other Americans held hostage in Iran: former U.S. Marine Amir Hekmati, Pastor Saeed Abedini and former FBI agent Robert Levinson.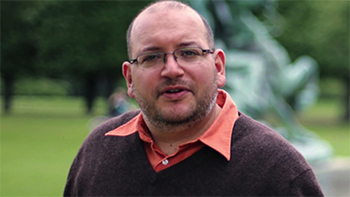 FIRST TRANSLATION OF AYATOLLAH KHAMENEI'S BOOK ON HOW TO DESTROY AMERICA