The PA's inconvenient truths
Reader comment on: The Palestinian Authority's Inconvenient Truths
Submitted by Ralph, Jan 3, 2013 14:58
Unfortunately many Western media don't write about that, and Christians don't want to openly tell about the Palestinian threats against them and their families in order to not put themselves in danger.
---
Note: Reader comments are screened, and in some cases edited, before posting. Gatestone Institute reserves the right to reject anything found to be objectionable. Reader comments, including the one above, represent solely the opinion or viewpoint of the readers that submitted them and do not represent the opinion or viewpoint of Gatestone Institute. Gatestone Institute takes no responsibility for the content of reader comments.
Submit a comment on this article
Other reader comments on this item
Comment on this item
Get Free Exclusive Gatestone Content:
FREE BAHAREH HEDAYAT!
Bahareh Hedayat is a human rights activist who has spent over six years in an Iranian prison for "insulting" Supreme Leader Ali Khamenei and then-President Mahmoud Ahmadinejad, and for "actions against national security, propagation of falsehoods, mutiny and illegal congregation." Hedayat is the longest serving female prisoner of conscience in Iran.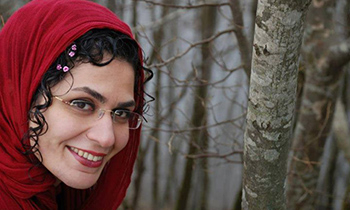 FIRST TRANSLATION OF AYATOLLAH KHAMENEI'S BOOK ON HOW TO DESTROY AMERICA