Turkey
Reader comment on: Erdogan: "The Image of the Jews Is No Different from that of the Nazis"
Submitted by Jenka, Feb 11, 2013 07:24
The Jewish Scriptures teach that in the days at the end of man's rule on earth, before the Christ's return and rule, there will be those who deceive Israel and lie to the Jews in a big way. It seems that Turkey might be at the head of that list. It is possible that Israel herself would not agree with this statement.
---
Note: Reader comments are screened, and in some cases edited, before posting. Gatestone Institute reserves the right to reject anything found to be objectionable. Reader comments, including the one above, represent solely the opinion or viewpoint of the readers that submitted them and do not represent the opinion or viewpoint of Gatestone Institute. Gatestone Institute takes no responsibility for the content of reader comments.
Submit a comment on this article
Other reader comments on this item
Comment on this item
Get Free Exclusive Gatestone Content:
KHALED AL-ASAAD, BEAHEADED BY THE ISLAMIC STATE
Khaled al-Asaad, 81, a renowned Syrian antiquities scholar, was publicly beheaded on August 18, 2015 by the Islamic State in the ancient city of Palmyra, apparently after he refused to reveal where valuable artifacts were hidden.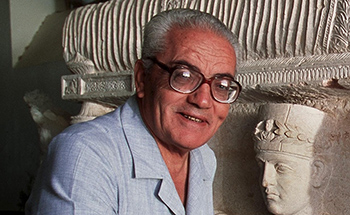 FIRST TRANSLATION OF AYATOLLAH KHAMENEI'S BOOK ON HOW TO DESTROY AMERICA