Who Is to Blame for "Islamophobia" in the UK?
If you look at the London Tube Bombing of 7/7; the Madrid Train Bombing; two attacks on the World Trade Center; the murders of Lee Rigby, Theo Van Gogh, Daniel Pearl, Nick Berg, Ilan Halimi, and countless other attack and threats, how can we honestly expect people not to be "Islamophobic"? It would appear we have no one to blame but ourselves.

If we Muslims are actually opposed to these Islamist hate preachers, why are we failing to take a unanimous public stance against them, to disown and isolate them from our community?
After the murder of British soldier Lee Rigby by Islamic extremists in London last May, The Guardian reported a surge in the number of anti-Muslim offenses.
Also, last May, a poll by the British research firm, YouGov, showed that nearly two-thirds of Britons believe there will be a "clash of civilizations" between British Muslims and white Britons, and 34% believe that Muslims pose a serious threat to democracy.
As a Muslim living in the UK, I wonder, who is to blame for the increase in anti-Muslim feelings in the U.K.? Or is the problem "Islamophobia"?
If one dispassionately examines facts, it seems possible that if "Islamophobia" exists in the U.K., then perhaps we Muslims are to blame for it.
For a start, let us look at the murder of soldier Lee Rigby, who was butchered in Woolwich, near his army barracks, on May 22, 2013 by two British Muslim converts.
The murderers, Michael Adebolajo and Michael Adebowale were both 29 and born to Christian families. Both are reported by the Daily Mail to have been inspired by the British Muslim cleric Anjem Choudary. Therefore, can we Muslims blame the British public if they fear for their young men and women, and would prefer them not to associate with us and possibly become Islamically radicalized?
Anjem Choudary -- the Muslim cleric who "inspired" Rigby's murderers -- has a lavish history of inciting Islamic fundamentalism and hatred against Britain. He refused, for example, to condemn the July 7, 2005 London bombings and even spoke favorably about the "black flag of Sharia flying over Downing Street [the Prime Ministers' office] by 2020".
In an interview on April 11, 2013 Choudhry said, "As Muslims, we reject democracy, we reject secularism, and freedom, and human rights. We reject all of the things that you espouse as being ideals ... There is nothing called a republic in Islam. When we talk about the sharia, we are talking about only the sharia. We are talking about rejecting the U.N., the IMF, and the World Bank."
So, why then, if Choudhry and other Islamist fundamentalists so oppose the British values of democracy and human rights, do they choose to stay in the UK? No one is keeping them here against their will.
Also, if we Muslims in the UK disagree with what Choudhry and his like-minded associates are saying, why do we never speak out against it? If we are actually opposed these Islamist hate preachers, why are we failing to take a unanimous public stance to disown and isolate them from our community?
The non-Muslims must be also asking themselves the same questions, and logically assuming from our silence that we agree.
The Islamists' damage to the British society does not stop with the hatred they spread, but also extends to exporting terrorism to the rest of the world.
For example, Abu Hamzah Al-Masri, who is now facing terrorism charges in the US after being extradited from the UK, turned a local London mosque into a recruiting ground for Islamic radicals. In the 1990s, Abu Hamzah's followers included the 9/11 conspirator Zacarias Moussaoui and failed "shoe bomber" Richard Reid, both now serving life sentences in the U.S.
As a sidebar, on May 28, 2009, three of Abu Hamza's sons and his stepson were sentenced to imprisonment by a British court for a two-year fraud involving stolen cars. And in July 2010, another of Abu Hamza's sons was sentenced to twelve months prison after pleading guilty to one count of violent disorder at anti-Israel protests in January 2009. In 2012, another one of Abu Hamza's sons was convicted of armed robbery and illegal possession of a firearm with intent to commit an offense.
A phobia, by definition, is an irrational fear: a fear of something that is not real -- such as being afraid that there are snakes in the next room. But if you look at the London tube bombings; the death threats against a British schoolteacher whose kindergartners innocently decided to name a teddy bear Mohammed; the recent the murder and attempted decapitation of Lee Rigby, not to mention events abroad, such as two attacks on the World Trade Center, the Madrid train bombings the attempted attacks by the Underwear Bomber, the Shoe Bomber, the Times Square Bomber; the murders of Theo van Gogh, Ilan Halimi, Nick Berg, Daniel Pearl; Jews in Toulouse, Mumbai and Buenos Aires; the victims of US Army Major Nidal Hassan; assaults on Kurt Westergaard, and Lars Hedegaard, and the threats to Salman Rushdie, Geert Wilders and Ayaan Hirsi Ali, among other episodes -- these events are all too real, so how can we Muslims in the UK honestly expect people not to be "Islamophobic"? How can we blame the British society for being ill-disposed when some of their Islamic "leaders" are breeding both terrorists and criminals?
There also seems to be a pattern now of Muslim men "grooming" white underage non-Muslim girls into sex rings. For example: in May 2012, nine Muslim men were convicted of being part of a child sexual exploitation ring involving vulnerable white girls. Eight of the men were of British Pakistani origin and one was an Afghan; all Muslims.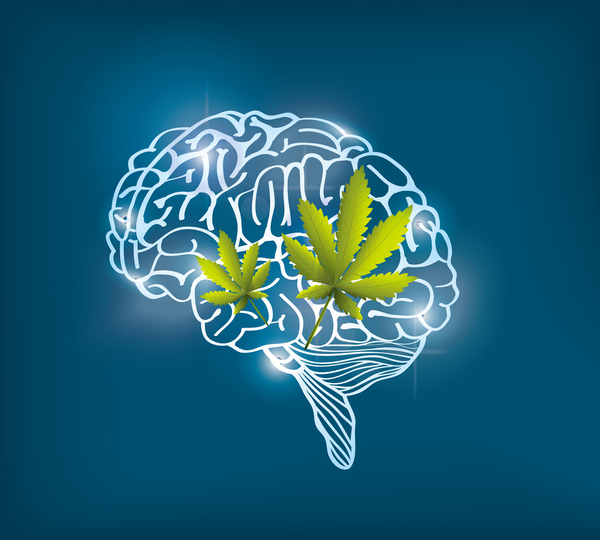 The seven members of the Oxford child sexual grooming gang who were found guilty in June 2013 (clockwise from top left): Kamar Jamil, Akhtar Dogar, Anjum Dogar, Assad Hussain, Mohammed Karrar, Bassam Karrar, and Zeeshan Ahmed.
One of the victims told the court "of being raped by two men while she was "so drunk she was vomiting over the side of the bed. She later cried herself to sleep."
Further, in June 2013, seven Muslim men from Oxford were found guilty of grooming underage white girls, aged between 11 and 15, into a sadistic sex ring.
Commenting on the case, Dr. Taj Hargey, the Muslim cleric of the Oxford Islamic Congregation, said, "[R]ace and religion were linked to the recent spate of grooming rings in which Muslim men have targeted under-age white girls." He added that, "Imams promote grooming rings' by encouraging followers to think white women deserve to be 'punished'".
Dr. Hargey also noted that, "all the men [involved in the Oxford sex ring] -- though of different nationalities -- were Muslim and they deliberately targeted vulnerable white girls, whom they appeared to regard as easy meat." Dr. Hargey added that pretending this is not a problem of the Islamic community is "ideological denial."
So, how can we Muslims blame the British public for fearing for their underage girls when Muslim men keep getting arrested and convicted for grooming white girls into sex rings?
As a Muslim living in the UK, I have come to believe that we Muslims are the main source of "Islamophobia" -- by the evil and disturbing acts of some Muslims, and above all by the silence of the majority regarding those acts.
It would appear we have no one to blame but ourselves.
Related Topics: United Kingdom | Mudar Zahran receive the latest by email: subscribe to the free gatestone institute mailing list
Reader comments on this item
| | | |
| --- | --- | --- |
| Title | By | Date |
| The British Empire [256 words] | Michael | Apr 21, 2014 14:30 |
| Cause of Islamophobia [5 words] | Shady Character | Apr 18, 2014 21:24 |
| Answer to your question. [52 words] | Fox Dragoon | Mar 1, 2014 08:18 |
| Finally [110 words] | Paul | Feb 28, 2014 22:01 |
| ↔ Civil war [108 words] | Max | May 7, 2014 15:14 |
| Then it's not a phobia [31 words] | Karole | Feb 28, 2014 13:38 |
| The importance of language [509 words] | Himagain | Feb 28, 2014 07:06 |
| Taqiyya (deception) [136 words] | David | Feb 27, 2014 10:00 |
| Koran or Culture [59 words] | Marjorie White | Feb 27, 2014 09:40 |
| Short and sweet [45 words] | Ed | Feb 26, 2014 19:16 |
| Not rocket science [214 words] | Dave Wilson | Feb 26, 2014 05:21 |
| Comment [56 words] | Keith | Feb 26, 2014 01:21 |
| Thank you for your honesty and courage. [67 words] | Ethan Teitler | Feb 25, 2014 12:59 |
| The line [63 words] | Ian | Feb 25, 2014 11:39 |
| Pearls before... (whoops) [28 words] | Pluto Animus | Feb 25, 2014 11:02 |
| At last! [94 words] | Rita | Feb 25, 2014 06:27 |
| Time to leave Islam [101 words] | Heapologiatoutimotheou | Feb 25, 2014 05:08 |
| ↔ The Quran Absolutely Condemns these Acts. [577 words] | Michael | Apr 21, 2014 14:54 |
| British Islamophobia [160 words] | Joseph | Feb 25, 2014 00:46 |
| Problem with Islam [71 words] | AJ1 | Feb 25, 2014 00:38 |
| ↔ Problem with Extremism [188 words] | Michael | Apr 22, 2014 00:40 |
| Agree, with this article [140 words] | Peace to all | Feb 24, 2014 22:31 |
| Obvious [109 words] | Bart Benschop | Feb 24, 2014 21:43 |
| Poor logic [42 words] | Dr Leon Moosavi | Feb 24, 2014 21:27 |
| International Buisness Times UK : Sharia-interview. [23 words] | Hasan Mahmud | Feb 24, 2014 19:07 |
| Islam [17 words] | Austin | Feb 24, 2014 17:45 |
| Who is to blame for " Islamophobia" in the UK [148 words] | Barbara Griffith | Feb 24, 2014 17:31 |
| Park View Academy Birmingham [147 words] | Iftikhar Ahmad | Feb 24, 2014 17:13 |
| ↔ Islamaphobia and Muslim psychology [297 words] | Kate H.A. | Feb 26, 2014 09:28 |
| ↔ What say you no, Iftikhar? [112 words] | Ephesian | Mar 8, 2014 02:34 |
| ↔ State funded Muslim schools [64 words] | Iftikhar Ahmad | Mar 8, 2014 17:01 |
| ↔ Total nonsense! [207 words] | Ephesian | Mar 10, 2014 03:18 |
| No one [43 words] | No name | Feb 24, 2014 17:02 |
| Muslims are to blame for Islamaphobia [58 words] | Jana | Feb 24, 2014 15:57 |
| ↔ Islam [49 words] | Just.lotGom | Mar 1, 2014 05:18 |
| ↔ What have you got to lose? [10 words] | Ephesian | Mar 2, 2014 03:06 |
| Thank you [10 words] | Dutch Griffin | Feb 24, 2014 15:31 |
| Islamophobia and blame [270 words] | Graham Ford | Feb 24, 2014 13:25 |
| Islamophobia in the UK and Europe - The reality [108 words] | Stuart | Feb 24, 2014 13:10 |
| All too true, but it isn't just the extremists [187 words] | Jason | Feb 24, 2014 12:46 |
| Re: "Who is to Blame for Islamophobia..." [142 words] | Jen Schiller | Feb 24, 2014 12:43 |
| Great article! [9 words] | Manar | Feb 24, 2014 12:33 |
| Freedom of speech and religious integration [181 words] | John Garbow | Feb 24, 2014 12:28 |
| Will the real Islam please stand up? [300 words] | Porky's2istan | Feb 24, 2014 11:31 |
| Not far enough [77 words] | MissTrixie | Feb 24, 2014 10:39 |
| The blame game [75 words] | A.T. Halmay | Feb 24, 2014 09:36 |
| The truth at last [130 words] | Eric Price | Feb 24, 2014 08:32 |
| Balancing British ideals [238 words] | Ali | Feb 24, 2014 07:46 |
| Integrate not segregate [132 words] | Nick | Feb 24, 2014 07:16 |
| Islamophobia in the UK [115 words] | FatherJon | Feb 24, 2014 06:11 |
| A few thoughts [248 words] | Buck | Feb 24, 2014 05:37 |
Comment on this item
Subscribe To Mailing List
Tweets by @GatestoneInst
Latest Articles
by Khaled Abu Toameh
The "Arab Spring" did not erupt as a result of the Israeli-Palestinian conflict. Rather, it was the outcome of decades of tyranny and corruption in the Arab world. The Tunisians, Egyptians, Libyans and Yemenis who removed their dictators from power did not do so because of the lack of a "two-state solution." This is the last thing they had in mind.
The thousands of Muslims who are volunteering to join the Islamic State [IS] are not doing so because they are frustrated with the lack of progress in the Israeli-Palestinian peace talks.
The only solution the Islamic State believes in is a Sunni Islamic Caliphate where the surviving non-Muslims who are not massacred would be subject to sharia law.
What Kerry perhaps does not know is that the Islamic State is not interested in the Israeli-Palestinian conflict at all. Unlike Kerry, Sunni scholars fully understand that the Islamic State has more to do with Islam and terrorism than with any other conflict.
by Steven J. Rosen
Palestinian officials have generally been silent about security cooperation with Israel. They are loath to acknowledge how important it is for the survival of the Palestinian Authority [PA], and fear that critics, especially Hamas, will consider it "collaboration with the enemy."
"You smuggle weapons, explosives and cash to the West Bank, not for the fight with Israel, but for a coup against the Palestinian Authority. The Israeli intelligence chief visited me two weeks ago and told me about the [Hamas] group they arrested that was planning for a coup... We have a national unity government and you are thinking about a coup against me." — Mahmoud Abbas, PA President, to Khaled Mashaal, Hamas leader.
According to Israeli Defense Minister Moshe Ya'alon, if the IDF leaves the West Bank, Hamas will take over, and other terrorists groups such as the Islamic Jihad, Al-Qaeda and Islamic State would operate there.
In recent months, Abbas has been making a series of threats against Israel. If Abbas becomes another Arafat, it could be the Israeli side that loses interest in security cooperation.
by Burak Bekdil
It was the Islamists who, since they came to power in the 2000s, have reaped the biggest political gains from the "Palestine-fetish."
But the Turkish rhetoric on "solidarity" with our Palestinian brothers often seems askew to how solidarity should be.
by Raheel Raza
One blogger writes that Malala hates Pakistan's military. I believe it is the other way around.
I would so like to see the day when Malala is welcomed back in Pakistan, with the whole country cheering.
by Francesco Sisci
Democratic evolution in China was being seriously considered. The failures of U.S. support for democracy in Afghanistan, Iraq, Egypt and Libya gave new food for thought to those opposed to democracy. Lastly, the United States did not strongly oppose the anti-democratic coup d'état that overthrew a democratically elected government in Thailand.
On the other hand, Russia -- dominated by Vladimir Putin, a new autocrat determined to stifle democracy in Russia -- provided a new model.
The whole of Eastern Europe and most of Latin America, formerly in the clutches of dictatorships, are now efficient democracies. This seems to indicate that while democracy cannot be parachuted into a country, there is a broader, longer-term global trend toward democracy and that its growth depends on local conditions.
As economic development needed careful planning, political reforms need even greater planning. The question remains: is China preparing for these political reforms?
Most Shared
Most Viewed