A "Wadjda" for Kosovo
Kosovo shares one social problem with Saudi Arabia. That is the infiltration of radical Islam. The story of victimized moderate Muslim clerics and intellectuals, removed from their congregations, dismissed from their teaching positions, and physically attacked, remains to be told.

I would like to be a brother or friend to a female president, but to a president that has reached her position as Wadjda got her bicycle -- because she deserved it.
Saudi Arabia, a male-dominated country, is changing slowly. One example of its cautious new openness is the 2012 movie Wadjda, Saudi Arabia's first feature film, by its first female director, Haifaa Al-Mansour.
My country, the Balkan republic of Kosovo, more than 90% Muslim, is likewise male-controlled and also appears to be changing.
That impression, however, is created by Kosovo having a woman president, Atifete Jahjaga, and is false.
President Atifete Jahjaga does not belong in the same category as Wadjda, the female protagonist of the Saudi film. We need a Wadjda for our country – both a female with the spirit of the cinema character, and a movie like it. We need many Wadjdas.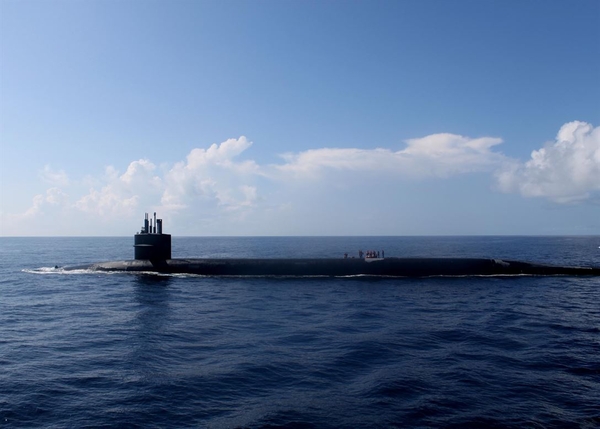 A promotional poster for the film Wadjda (left), and Kosovo's President Atifete Jahjaga.
In Wadjda, the film-maker tells the story of a 10-year old girl in a world where women exist to bear children, satisfy sexual demands, and serve food. Wadjda, living in the Saudi capital, Riyadh, makes an immense effort to purchase a bicycle, like the one owned by a neighborhood boy. She is warned that girls should not ride bicycles, reflecting Saudi Wahhabi doctrine. Still, Wadjda's mother, using money she saved for a red dress, buys her the bicycle. At the end Wadjda rides toward the highway, another Saudi male preserve.
Wadjda got what she desired, without complaining about being a woman.
I want a Wadjda for Kosovo.
My country is full of women who want their rights, and are intelligent and educated, but who fail. They hold to a mindset that declares, "I am a women, unequal, wronged, and must be given rights."
Kosovo is a European country, and the obstacles to women's equality present in the Balkans are seldom comparable to those in the Saudi kingdom. Polygamy is rare in Kosovo, civil divorce is a guaranteed right, women are represented widely in the professions – President Atifete Jahjaga was a police commander – and all religions have freedom.
But Kosovo, with a movie industry that is not restricted by the so-called "moral" and religious requirements of Saudi reality, also needs films that will expose the dark aspects of life in the republic – where the male leader caste decides the future of the country alone, ignoring or manipulating nearly all women, government officials, and religious leaders. They act as if unrestrained by law or custom – spreading corruption in private and public life, through intimidation, counting on habitual assent to injustice.
Kosovo shares one social problem with Saudi Arabia. That is the infiltration of radical Islam through the top clerical apparatus in the Balkan lands. The Wadjdas of Kosovo need to defy those who would, in the name of Islam, impose foreign habits on them. The story of victimized moderate Muslim clerics and intellectuals, removed from their congregations, dismissed from teaching positions, physically attacked, and otherwise abused, remains to be told.
As a Kosovo citizen, I owe allegiance to the female head of our state, President Atifete Jahjaga, nicknamed "Zarf-tifete," or "Envelope-tifete." Her position was gained two years ago, in April 2011, when her name was presented to the Kosovo government in an envelope, by the former U.S. ambassador to Kosovo from 2009 to 2012, Christopher Dell, who was an Obama appointee. Jahjaga was an unknown – when she became president there was only one picture of her in Google Images.
Atifete Jahjaga did not seek her post as president, the way Wadjda fought for her bicycle. Atifete Jahjaga risked nothing. She appears above party politics.
It would be bad enough if my very small country had only one Atifete Jahjaga, that is, only one person whose high position represented tokenism and reward without real merit. Unfortunately, the majority of women in Kosovo's public life are like her. She is supported by American diplomats and local personalities pushing and grabbing for others' positions: in business, in politics, in criminal operations, as silent partners.
President Atifete Jahjaga presents merely a positive image of Kosovo. It is a country with more than 90% of its 1.8 million people Muslim, a country with an Islamic majority but a female president.
Wadjda's director, Haifaa Al-Mansour, dedicated years of work to her product. She was forced into compromises, changing the script.
My country, Kosovo, with its Muslim identity, needs strong women in public life, who dare to do things forbidden in the name of Islam but which Islam does not prohibit.
Saudi Arabia is changing. Wadjda, a film that offered a realistic depiction of the opening-up of Saudi society, gained the support of Saudi King Abdullah. Some have criticized the film for showing Wadjda's mother buying the bicycle instead of the young girl herself.
I want a Wadjda for my country, in addition to women like President Atifete Jahjaga.
I have sisters and female friends. I would like to be a brother or friend to a female president, but to a president who has reached her position as Wadjda got her bicycle – because she deserved it.
Visar Duriqi is a young Kosovar Albanian who has become prominent as an investigative journalist exposing the penetration of radical Islam, and other social problems, in the Balkan republic. He is a Kosovo correspondent of the Center for Islamic Pluralism.
receive the latest by email: subscribe to the free gatestone institute mailing list
Reader comments on this item
Comment on this item
Subscribe To Mailing List
Tweets by @GatestoneInst
Subscribe To Mailing List
Latest Articles
by Soeren Kern
Hamas would likely resort to violence to thwart any attempts to disarm the group. It is therefore highly unlikely the Europeans would confront Hamas in any meaningful way.
Spanish intelligence agents met secretly with Hezbollah operatives, who agreed to provide "escorts" to protect Spanish UNIFIL patrols. The quid pro quo was that Spanish troops would look the other way while Hezbollah was allowed to rearm for its next war with Israel. Hezbollah's message to Spain was: mind your own business.
If the European experience with Hezbollah in Lebanon is any indication, not only will Hamas not be disarmed, it will be rearmed as European monitors look on and do nothing.
What is clear is that European leaders have never been committed to honoring either the letter or the spirit of UN Resolutions 1559, 1680 and 1701, all of which were aimed at preventing Hezbollah from rearming.
by Debalina Ghoshal
According to former Bush administration official Stephen Rademaker, for the United States to respond to Russian violations of the treaty by pulling out of it would be "welcome in Moscow," which is "wrestling with the question of how they terminate [the treaty]" and thus, the United States should not make it easier for the Russians to leave.
by Guy Millière
Belgian security services have estimated that the number of European jihadists in Syria may be over 4000.
European leaders have directed their nastiest comments against the Jewish state, none of them has asked why Palestinian organizations in Gaza put their stockpiles of weapons in hospitals, homes, schools and mosques, or their command and control centers at the bottom of large apartment buildings or underneath hospitals. None of them has even said that Hamas is a terrorist organization despite its genocidal charter.
The majority of them are wedded to the idea of redistribution. Their policies are anti-growth, do not afford people any economic opportunity, and are what caused these economic crises in Europe in the first place. The United States seems to be following these thoroughly failed policies as well.
"Europe could not stay the same with a different population in it." — Christopher Caldwell, Reflections on the Revolution in Europe.
by Raymond Ibrahim
"I abducted your girls. I will sell them on the market, by Allah... There is a market for selling humans. Allah says I should sell." — Abubakar Shekau, leader of Boko Haram.
Hillary Clinton repeatedly refused to designate Boko Haram a terrorist organization.
In Malaysia -- regularly portrayed in the West as a moderate Muslim nation -- any attempt to promote religions other than Islam is illegal.
"The reason they want to kill me is very clear -- it is because of being a convert to Christianity." — Hassan Muwanguzi, Uganda.
by Dexter Van Zile
Rev. Hanna Massad does not mention that perhaps Hamas actually wants the blockade to end so it can bring in more weapons and cement to build attack-tunnels so it can "finish the job."
Hamas does not just admit to using human shields, it brags about using human shields. Why does Massad have to inject an air of uncertainty about Hamas's use of human shields when no such uncertainty exists?
The problem is that any self-respecting journalist would confront Massad with a follow-up question about Hamas's ideology and violence, but not the folks at Christianity Today.
Most Shared
Most Viewed