The earth revolves around the sun
Reader comment on: Militant Muslims Cutting Out Tongues
Submitted by Joseph E., Nov 12, 2012 12:14
Galileo Galilei's position that proved the earth revolves around the sun and is not the center of the universe, as had been believed, represented such a radical departure from accepted thought that he was denounced to the Inquisition for blasphemous utterances. He was tried by the Inquisition in Rome, ordered to recant, and forced to spend the last eight years of his life under house arrest.
---
Note: Reader comments are screened, and in some cases edited, before posting. Gatestone Institute reserves the right to reject anything found to be objectionable. Reader comments, including the one above, represent solely the opinion or viewpoint of the readers that submitted them and do not represent the opinion or viewpoint of Gatestone Institute. Gatestone Institute takes no responsibility for the content of reader comments.
Submit a comment on this article
Other reader comments on this item
Comment on this item
Get Free Exclusive Gatestone Content:
BEHROUZ ALKHANI HANGED IN IRAN
On August 26, 2015, Iran hanged Kurdish political prisoner Behrouz Alkhani in Orumieh Prison. Alkhani was convicted of "waging war on God."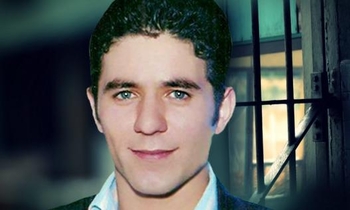 FIRST TRANSLATION OF AYATOLLAH KHAMENEI'S BOOK ON HOW TO DESTROY AMERICA