by Vijeta Uniyal • October 9, 2015 at 5:00 am
The Taliban seems to have correctly assessed the lack of resolve of the current U.S. leadership and have evidently decided to go for all of Afghanistan.

What is visible to everyone except Obama is that this "weak" Putin continues to outflank the U.S. in Ukraine, Crimea and now Syria. The U.S. Commander-in-Chief has failed to show the fortitude required from the leader of the free world.

President Obama reportedly offered to strong-arm India into making concessions on Kashmir. According to Pakistan's former Ambassador to the U.S., Obama secretly wrote to Pakistan's President in 2009, sympathizing with Pakistan's stand on Kashmir, and apparently offering to tell India that "the old ways of doing business are no longer acceptable."

The results of a Taliban reconquest of Afghanistan would be even more disastrous than its previous reign of terror. The Taliban would not only resume sending trained jihadists across Pakistan's border to wage war on "infidels" in India, they would also carry out their declared objective of global jihad against the West.

With Europe's borders now wide open, the West is more vulnerable than ever.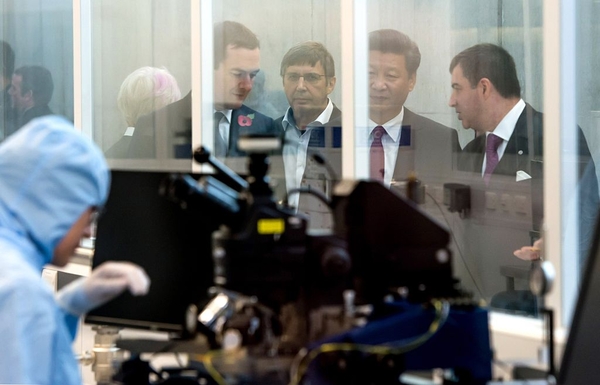 Taliban militiamen sit atop a US-supplied Humvee that they captured from the Afghan Army, after their conquest of Kunduz last week. (Image source: Al Jazeera video screenshot).
The U.S. President who gave up Syria and Yemen without a fight is now leading a half-hearted counteroffensive in Afghanistan. The Taliban seems to have correctly assessed the lack of resolve of the current U.S. leadership, and has evidently decided to retake all of Afghanistan.
In his first presidential campaign of 2008, then-Senator Obama called U.S. engagement in Iraq the "bad war," and instead wanted his country to focus on Afghanistan -- his "good war."
But after U.S. troops withdrew from Iraq in 2011, large parts of Iraq fell under the control of the Islamic State (ISIS), while the remaining part came under the influence of Iran.
So how is President Obama's "good war" in Afghanistan going?
Continue Reading Article