by Bassam Tawil • August 29, 2015 at 5:00 am
Iran is on its way in a few years to having nuclear weapons capability. The breakout time, according to President Obama, would effectively be "zero." Iran could then make as many bombs as it would like, along with intercontinental ballistic missiles to delver them to major American cities, directly from Iran, from South America, or -- making identification and retaliation impossible -- from submarines submerged off the U.S. coast.

Obama with one hand allows Iran to glide to nuclear capability and encourage the Muslim Brotherhood and similar Islamist terrorist organizations such as the Islamic State in the Sinai Peninsula -- while with the other hand, he claims to support Israel.

Qatar's role is duplicitous. It plays host to U.S. military bases at the same time that it funds and supports ISIS.

Hamas, since last year's war, has chosen to use its scant resources to rebuild its kidnapping tunnels and war capability, instead of developing businesses and turning the Gaza Strip into a magnificent Arab Riviera, as Dubai has become. Hamas's failure does not come from a lack of resources; it comes from a deliberate choice of how to use them.

The Iranians, in opposing American policy, which is a tissue of amateur plans and plots, are flexible and exploit Islam's taqiyya [dissimulation] -- religious approval to lie in the cause of Allah and to further Islam. However, they are not even bothering with that, they are telling the truth: "Death to America; Death to Israel."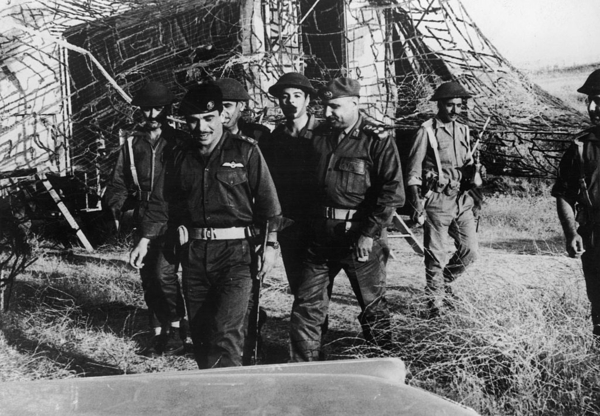 U.S. President Barack Obama (left). Iranian President Hassan Rouhani (right).
The United States is playing a double game in the Middle East: empowering Shiite Iran, while at the same time enabling Sunni ISIS to overthrow the moderate Arab regimes, as if to stop Iran.
The Americans are well aware that the Sunni Arab countries around Iran will now have to arm themselves to the teeth, thereby gutting the Nuclear Non-Proliferation Treaty (NPT).
America, despite its power and the image it projects of working against ISIS in Iraq, does not touch ISIS in its real headquarters, Syria, where ISIS actually could actually be hurt. So nothing really changes, and both Iran and ISIS continue to strengthen.
Even as the members the UN Security Council, eager do business with Iran, voted to allow Iran to build nuclear weapons, the Iranians continue to fund Hezbollah, Hamas and the Palestinian Islamic Jihad in the Gaza Strip -- all Iranian proxies -- in order to split the Arab ranks.
Continue Reading Article