by Vijeta Uniyal • April 21, 2015 at 4:00 am
Under Prime Minister Modi's leadership, India has seen a rise in foreign investment; in 2014, the country's economic growth was 7.5%, higher than that of China.

In Yemen, the U.S. Administration watched as Iranian-backed militias disarmed U.S. Marines and seized embassy vehicles, before the diplomatic staff was let out of the country. However, the Indian government and defense forces deserve due credit for conducting a well-organized rescue operation.

As President Obama refuses lead the Free World, other world leaders are rising up to speak for it -- Canada's Stephen Harper, Israel's Benjamin Netanyahu and now India's Narendra Modi.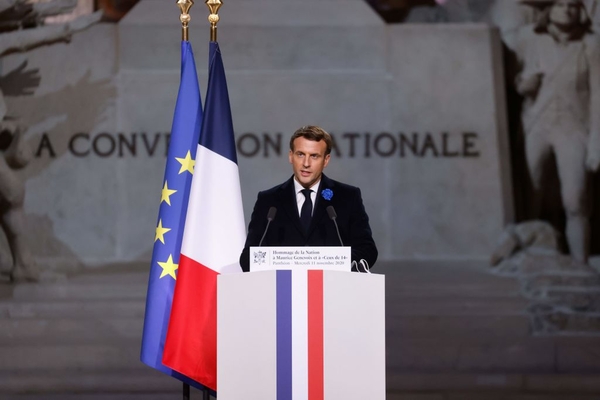 Vijeta Uniyal writes that, as President Obama refuses to lead the Free World, other world leaders are rising up to speak for it, such as Canada's Stephen Harper and India's Narendra Modi. Above, Indian PM Narendra Modi (L) and Canadian PM Stephen Harper (R) speak to the media at the start of Modi's visit to Canada, April 15, 2015. (Image source: Canadian Press video screenshot)
India is now evacuating U.S. citizens from Yemen. Yes, Yemen, a country overrun by an Iranian-backed militia, or as U.S. President Barack Obama likes to call it, "a counterterrorism success story."
In a statement issued on April 9, 2015, the U.S. State Department asked the remaining U.S. citizens in Yemen to contact the Indian Embassy in Sana'a or approach the Indian Navy ship in the port of Aden. According to latest figures, India helped 1,000 foreign nationals from 41 countries to escape from Yemen.
Two weeks ago, Yemeni President Abd Rabbuh Mansour Hadi left the country on a boat from Aden, as the Iranian-backed Shiite Houthi militia consolidated their control of the country, bringing a fourth Arab capital under the direct influence of Iran.
If India's rescue operation is a testament to Prime Minister Narendra Modi's success in turning India around, it is also an indictment of President Obama's foreign policy.
Continue Reading Article