by Saba E. Demian • January 25, 2015 at 5:00 am
The politics of separateness -- whether churning up racial divisions in America or separating Muslims in Europe from their non-Muslim neighbors -- is now a big business.

Europe is in the middle if a civil war, for the grand prize of the dominance of the few over the many. Even presuming that the majority of Muslims in Europe wish to adapt and blend in with the "natives," they are hampered by the violent minority.

The militant minority are a power to be reckoned with, because the prize they offer is so temptingly salacious to youths with still-confused emotional needs. The guiding and funding sources are mostly away from the scene of the fray. If these sources could be dried up, there would be more hope for a peaceful resolution.

Captivating tax incentives for economic growth and upward mobility might also, in addition to addressing the economic malaise in disadvantaged areas, begin to revive at least some of the economies of Europe.

If Europeans practice delusional denials, they are surely marching toward defeat.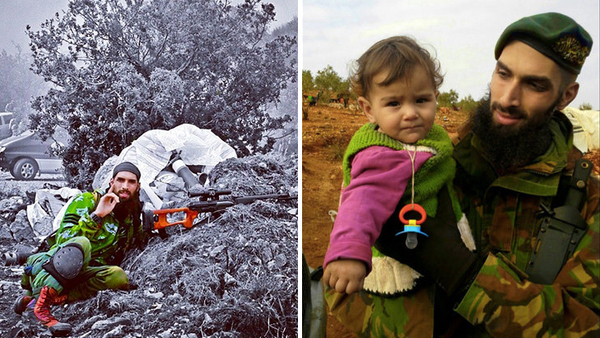 The Dutch-Turkish jihadist known as Yilmaz, who left the Netherlands to fight in Syria, has proven adept at the use of social media in Dutch, English and Turkish for jihadist "public relations" and recruitment.
Who captains this continent nowadays? Is it the richest, Germany, or is it the UK, which only linked itself geographically, belatedly, by the building a rail route under the English Channel? France insists on having its own path regardless.
The European countries cannot be lumped together. The countries of the European Union [EU] are not culturally homogeneous. The Euro-Zone countries are economically separated from those outside this zone. Members of NATO -- even the expanded NATO -- are viewed differently militarily than those outside the organization. There are also, of course, distinct differences between the Eastern countries of the former USSR and its satellites, and Western democracies; between monarchies and republics; between Catholics and Protestants; between Muslim Europe (Albania, Bulgaria, European side of Turkey) and Christian Europe.
These differences were resolved partially or totally, permanently or temporarily, to allow "business to go on."
Continue Reading Article