by Bassam Tawil • March 2, 2015 at 5:00 am
King Abdullah II is not like U.S. President Barack Obama, who is afraid to fight Islamic terrorism and afraid of an Iran that aspires to be nuclear, even as it threatens all of us, including the U.S.

What does President Obama, leader of the greatest power on earth, think Iran is building intercontinental ballistic missiles (ICBMs) for? Iran does not need them to strike Israel, or ISIS or the Sunni countries of the Middle East. It can already do that without ICBMs. Yet His Majesty King Abdullah ibn Hussein, king of one of the smallest countries in the world, is ready to fight heroically to protect his people.

ISIS sleeper cells are in place throughout Jordan. It is now clear to Jordanian security officials that because of religious and ideological ties, the Muslim Brotherhood in Jordan is now ISIS's fifth column.

Unlike other Arab leaders, who are afraid to act openly against the Islamist terrorist organizations, and some of whom finance them, Jordan's King Abdullah II, a descendant of Muhammad (S.A.A.W.), has shown genuine leadership and courage, both in the air and on land, to halt the spread of ISIS toward other Arab states. He is also worthy of being in the small pantheon of Middle East heroes who give Arabs and Muslims real hope for change.

Public opinion polls in the West Bank show that if Israeli security forces withdrew from it, Hamas would immediately take over the West Bank the way it took over the Gaza Strip. Within a short time, rockets and mortar shells would be launched into Israel.

A historic change is slowly shifting the attitude of the Muslim world away from Islamist terrorism.

As a devout Muslim, I know that Allah created us to live for him, not to die.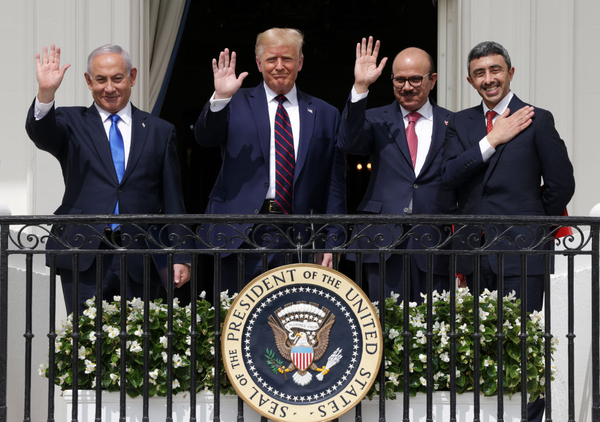 King Abdullah II of Jordan (center) pays a condolence call to the family of Jordanian pilot Muath al-Kasaesbeh, who was murdered by ISIS. (Image source: al Ghad video screenshot)
The burning alive in a cage of Jordanian pilot Muath al-Kasaesbeh, at the hands of ISIS, was yet another tragic example of how Muslim Brotherhood disciples in the various terrorist organizations around the world implement the idea of takfir (excommunication; declaring that someone is no longer a Muslim, but instead an infidel) in order to hurt millions of innocent Muslims around the world.
As far as the Muslim Brotherhood and the even more radical Salafist-jihadi movements are concerned, takfir means that every single Muslim who opposes their ideology, regardless of nationality, ethnic group or specific school of belief, is an "unbeliever" who should be put to death as rejecting Islam (murtad). Needless to say, the same is true for people of any other religious affiliation, such as Jews, Christians, Buddhists, etc.
Continue Reading Article