by Khaled Abu Toameh • September 1, 2015 at 5:00 am
Most of the Palestinian camps in Lebanon and Syria have long served as large weapons warehouses controlled by various militias belonging to different groups. This has been happening while the United Nations Relief and Works Agency for Palestine Refugees in the Near East (UNRWA), which is formally in charge of the refugee camps, continues to look the other way.

The 120,000 Palestinians living in Ain al-Hilweh are "unfortunate" because they are not being targeted by Israel. Otherwise, there would have been an international outcry and the UN Security Council would have held an emergency session to condemn Israel and call for an immediate cessation of hostilities. Instead, Ain al-Hilweh may soon fall into the hands of Al-Qaeda and Islamic State terrorists.

The Syrian Army has also been dropping barrel bombs on the camp almost on a weekly basis. But because Israel cannot be blamed, Palestinians killing Palestinians is not something that the international media and community are interested in.

Instead of admitting their responsibility for turning the camps into military bases, Palestinian leaders often prefer to blame others, preferably Israel, for the plight of their people.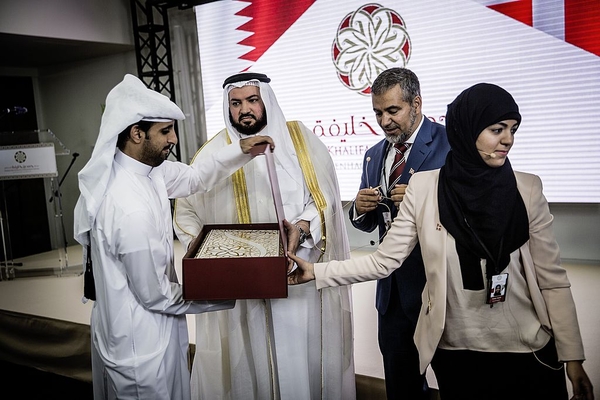 Smoke from explosions rises from Ain al-Hilweh refugee camp in Lebanon, Aug. 25, 2015. (Image source: Arab Tomorrow video screenshot)
Palestinians are once again paying a heavy price for allowing terror groups and armed gangs to operate freely inside their communities. But this is not happening in a refugee camp in the West Bank or the Gaza Strip. Rather, it is taking place in Lebanon, one of three Arab countries that host hundreds of thousands of Palestinians.
This explains why the international media and human rights organizations have shown little interest in what is happening inside the largest Palestinian refugee camp in Lebanon, Ain al-Hilweh.
For the past two weeks, dozens of Palestinian families from Ain al-Hilweh have fled their homes after fierce clashes that erupted between Fatah militiamen and terrorists belonging to a radical Islamist gang affiliated with Al-Qaeda and Islamic State.
The UN Security Council has clearly not heard of the fighting in Ain al-Hilweh. That is why it has not even issued a statement expressing "concern" over the plight of the Palestinians in the camp.
Continue Reading Article