by Soeren Kern • September 30, 2014 at 5:00 am
"In the Quran it is not allowed for you to feel sorry for non-Muslims. I don't feel sorry for him." — Anjem Choudary.

"Eventually the whole world will be governed by Shari'ah & Muslims will have authority over China Russia USA etc This is the promise of Allah." — Anjem Choudary.

"Under the Koran the sale of alcohol is prohibited and if one were to also drink alcohol, that would be 40 lashes." — Anjem Choudary.

"We [Muslims] take the Jizya, which is ours anyway. The normal situation is to take money from the kuffar [non-Muslim]. They give us the money. You work, give us the money, Allahu Akhbar. We take the money." — Anjem Choudary.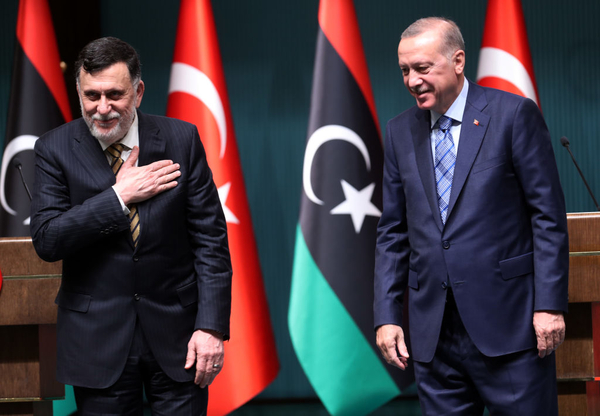 Islamist preacher Anjem Choudary (right) praised one of the murderers of British solider Lee Rigby (left) as a "martyr" and said Rigby would "burn in hellfire" as a non-Muslim.
The British Islamist firebrand Anjem Choudary has been released from police custody after he was arrested for allegedly being a member of a banned terrorist group.
Choudary and nine other radical Muslims were detained during dawn raids in London on September 25 as part of an ongoing Metropolitan Police investigation into Islamist-related terrorism.
Choudary—one of the most high-profile jihadists in the United Kingdom, and well known for his relentless resolve to implement Islamic Sharia law there—is a former spokesman of the Muslim extremist group, al-Muhajiroun (Arabic: The Emigrants).
Al-Muhajiroun—which repeatedly celebrated the terrorist attacks on the United States in September 2001—was banned under the UK Terrorism Act 2000, in January 2010.
Continue Reading Article