by Bassam Tawil • July 2, 2015 at 5:00 am
It was Palestinian who hurt themselves: When Israelis were not able to hire Palestinian workers, they simply turned to foreign workers, prefabricated construction and other industrial innovations.

If the boycott of goods made in the settlements is successful, thousands, if not tens of thousands of Palestinians will find themselves unemployed, hungry, and ripe for radicalization.

The world will never give up its computing, medical, agricultural and start-up products for us. The Israelis will continue to prosper. They have already found other markets.

Mahmoud Abbas is afraid of Hamas and afraid to enter the Gaza Strip. As a result of rumors that Hamas was working privately to reach a cease-fire agreement with Israel, Abbas is threatening to dissolve the national unity government.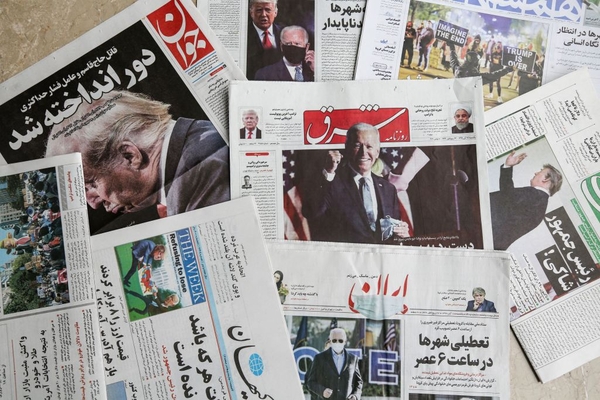 Let's agree not to try to kill each other...
Palestinian Authority President Mahmoud Abbas (right) shakes hands with Hamas's leader in Gaza, Ismail Haniyeh, during negotiations in 2007 for a short-lived unity government. (Image source: Palestinian Press Office)
We Palestinians continue to miss one opportunity after the other. Now, we are about to miss yet another opportunity for peace.
The geographic and political reality of the Middle East does not smile on the Palestinians. The countries that, until the Arab Spring, exerted the most pressure on Israel to negotiate with us have become weak. Some of them are disintegrating and others, in this world of strange bedfellows, consider the Israelis partners in the struggle against their common enemy, Iran.
Our Arab brothers now consider us a nuisance, marginal to their struggle to survive in the face of the threats from the Ayatollahs' increasing nuclear power in Iran and radical Islamists such as ISIS.
Continue Reading Article