by Burak Bekdil • November 21, 2014 at 5:00 am
Calls and campaigns against Israeli-made commodities and companies allegedly owned by Jewish businessmen, including Turkish Jews, fill Islamist newspaper pages every day.

"Moses is Moses. Jesus is Jesus. And Business is business." — Western Ambassador in Ankara.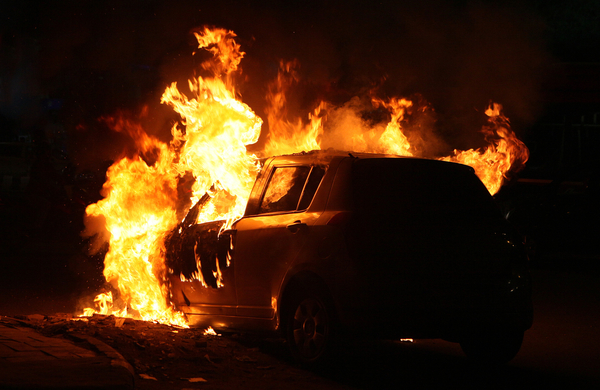 Anti-Israel protesters in Istanbul, Turkey are shown waving the flags of Hamas and the PLO, as well as the black flag of jihad, July 19, 2014. (Image source: PressTV YouTube video screenshot)
Turkey's prime minister, Ahmet Davutoglu, expressed pride on Nov. 11, that "Turkey was the [world's] loudest voice against Israel's actions."
"From here, I once more call on Israel and Israel's brutal rulers: Don't you dare considering resuming these attacks against al-Quds [Jerusalem] and the al-Aqsa Mosque, regarding ... internal turmoil and tension in the Islamic world as an opportunity. Even if everyone remains silent, the government of the Republic of Turkey will not keep silent," Davutoglu said.
"Moses is Moses, Jesus is Jesus and business is business," a Western ambassador in Ankara said after shyly smiling at Davutoglu's televised speech. He was right.
In a recent article in this journal, this author reminded that:
"At an international donors' conference for Gaza in March 2009, the Turkish pledges stood at a mere $93 million. That pledge accounted for only 2.1 percent of all international pledges made at that conference.
Continue Reading Article