Pakistan: Christian Missionary Attacked
The leadership of the church have been receiving death threats. The Christian community is in shock and feels vulnerable.
An unidentified gunman shot a Swedish missionary and charity worker in Lahore, Pakistan, on December 3, 2012. Seventy year-old Sister Bargeeta Almeby was attacked outside her residence at Model Town while coming back from her office, and rushed to the Jinnan hospital.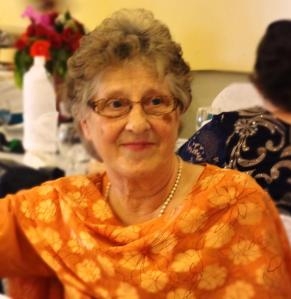 Sister Bargeeta Almeby
According to Liaquat Qaiser, principal of FGA Bible College, after doctors operated on her, she was transferred, still unconscious, to the intensive care unit.
For the last 37 years Sister Bargeete Almeby has lived in Pakistan, immersed in the local language and culture. A teacher by profession, she has been serving the country by running adult literacy programs, hostels, schools for orphans and technical training programs under the auspices of the Full Gospel Assemblies Church.
The leadership of FGA Church have reported receiving death threats.
Although the Human Rights Commission of Pakistan has condemned the attack, the Christian community is in shock and feels vulnerable.
Related Topics: Pakistan | Saman Ataurehman receive the latest by email: subscribe to the free gatestone institute mailing list
Reader comments on this item
Comment on this item
Tweets by @GatestoneInst
Subscribe To Mailing List
Latest Articles
by Samuel Westrop
In the West, the Arabization of Muslim communities has occurred with government assistance, which, through imposed policies of multiculturalism in the name of diversity, has effected the destruction of South Asian culture.
by Soeren Kern
The problem of Islam in public schools has been allowed to snowball to vast proportions... not hundreds but thousands of British schools have come under the influence of Muslim radicals.
Bains was also instructed to stop teaching citizenship classes because they were deemed to be "un-Islamic," and to introduce Islamic studies into the curriculum, even though Saltley is a non-faith school.
Schools should not be allowed to become "silos of segregation." — Nick Clegg, Deputy Prime Minister
by Peter Martino
Europe's biggest failure vis-à-vis Turkey is another example of its unwillingness to face unwelcome truths: that whenever Islamists go into politics, they never turn out to be moderates.
EU leaders are now, belatedly, coming to realize that Erdogan is not their friend.
by Timon Dias
"Both materially, and in essence, sovereignty unconditionally and always belongs to Allah." — Recep Tayyip Erdogan, Prime Minister, Turkey.
What is surprising is that so many Western politicians, including EU-minded ones, apparently still ignore what the consequences could be of such an ideology. Do they really assume it could never happen to them?
by Gordon G. Chang
The second thing we get wrong about China is that it is safe to ignore periodic Chinese threats to incinerate our cities and wage war on us. They employ salami-slicing tactics, as with Scarborough Shoal... so that they do not invite retaliation.
If we cannot say these things clearly and publicly, the Chinese will think we are afraid of them. If they think we are afraid of them, they will act accordingly.
Chinese leaders do not distrust us because they have insufficient contact with us. They distrust us because they see themselves as protectors of an ideology threatened by free societies.
Most Shared
Most Viewed