Pakistan: Christian Missionary Attacked
The leadership of the church have been receiving death threats. The Christian community is in shock and feels vulnerable.
An unidentified gunman shot a Swedish missionary and charity worker in Lahore, Pakistan, on December 3, 2012. Seventy year-old Sister Bargeeta Almeby was attacked outside her residence at Model Town while coming back from her office, and rushed to the Jinnan hospital.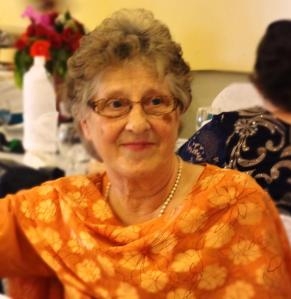 Sister Bargeeta Almeby
According to Liaquat Qaiser, principal of FGA Bible College, after doctors operated on her, she was transferred, still unconscious, to the intensive care unit.
For the last 37 years Sister Bargeete Almeby has lived in Pakistan, immersed in the local language and culture. A teacher by profession, she has been serving the country by running adult literacy programs, hostels, schools for orphans and technical training programs under the auspices of the Full Gospel Assemblies Church.
The leadership of FGA Church have reported receiving death threats.
Although the Human Rights Commission of Pakistan has condemned the attack, the Christian community is in shock and feels vulnerable.
Related Topics: Pakistan | Saman Ataurehman receive the latest by email: subscribe to the free gatestone institute mailing list
Reader comments on this item
Comment on this item
Subscribe To Mailing List
Tweets by @GatestoneInst
Latest Articles
by Louis René Beres
Jihadi violence serves not only to advance the terrorist's delusion of immortality, but also to add, however perversely, an apparent and desperately needed erotic satisfaction, using religion as the justification.
Persuasive promises of immortality -- the desperate hope to live forever -- underlie virtually all major religions.
Washington and Jerusalem should finally address what needs to be done in addition to military remediation -- reinforcing efforts to convince these terrorists that their expected martyrdom is ultimately just an elaborate fiction.
by Gill Gillespie and Shabnam Assadollahi
The aim of the current Iranian regime is clearly to acquire a nuclear weapons capability and to retain as much territory in Iraq as possible under Shia Islamist rule, whatever the human cost. Those aims are also the reason Iran's regime is now trying to intervene in Iraq.
Iran will doubtless be demanding that any cooperation with the West be compensated for by "concessions" permitting its nuclear weapons program.
Involving Iran in Iraq at this point will merely alienate any Sunni allies whose assistance is much needed to defeat IS.
Many people inside Iran have alerted the U.S. Administration for over two years about other industrial facilities being secretly built in Iran and not declared to the International Atomic Energy. So far, all intelligence from within Iran has been wilfully ignored by the Obama Administration.
by Burak Bekdil
The Turkish government "frankly worked" with the al-Nusrah Front, the al-Qaeda affiliate in Syria, along with other terrorist groups.
The Financial Task Force, an international body setting the standards for combating terrorist financing, ruled that Turkey should remain in its "gray list."
While NATO wishes to reinforce its outreach to democracies such as Australia and Japan, Turkey is trying to forge wider partnerships with the Arab world, Russia, China, Central Asia, China, Africa and -- and with a bunch of terrorist organizations, including Hamas, Muslim Brotherhood, Ahrar al-Sham and the al-Nusrah Front.
Being NATO's only Muslim member was fine. Being NATO's only Islamist member ideologically attached to the Muslim Brotherhood is quite another thing.
by Samuel Westrop
British politicians seem to be trapped in an endless debate over how to curb both violent and non-violent extremism within the Muslim community.
A truly useful measure might be to end the provision of state funding and legitimacy to terror-linked extremist charities.
Most Shared
Most Viewed