Pakistan: Christian Missionary Attacked
The leadership of the church have been receiving death threats. The Christian community is in shock and feels vulnerable.
An unidentified gunman shot a Swedish missionary and charity worker in Lahore, Pakistan, on December 3, 2012. Seventy year-old Sister Bargeeta Almeby was attacked outside her residence at Model Town while coming back from her office, and rushed to the Jinnan hospital.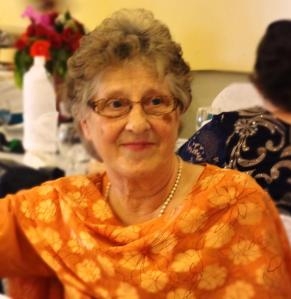 Sister Bargeeta Almeby
According to Liaquat Qaiser, principal of FGA Bible College, after doctors operated on her, she was transferred, still unconscious, to the intensive care unit.
For the last 37 years Sister Bargeete Almeby has lived in Pakistan, immersed in the local language and culture. A teacher by profession, she has been serving the country by running adult literacy programs, hostels, schools for orphans and technical training programs under the auspices of the Full Gospel Assemblies Church.
The leadership of FGA Church have reported receiving death threats.
Although the Human Rights Commission of Pakistan has condemned the attack, the Christian community is in shock and feels vulnerable.
Related Topics: Pakistan | Saman Ataurehman receive the latest by email: subscribe to the free gatestone institute mailing list
Reader comments on this item
Comment on this item
Tweets by @GatestoneInst
Subscribe To Mailing List
Latest Articles
by Douglas Murray
One year after the bombs went off at the Boston marathon, Brandeis authorities were so intent on avoiding the issues those bombs had raised, that they would rather point the finger at a critic of the radical ideology than do anything to criticize the ideology.
Is not the Palestinian leadership a viable negotiating partner with whom peace is just about to be achieved? How do you protest if the protesters are Muslims? Who are the victims and who are the victimizers? After all, "victims" cannot victimize, can they?
When we see a global bigotry and hatred such as this, we should identify it as such and demand, in the name of all that is decent, that it stop.
by Anna Mahjar-Barducci
Libya is the new jihadist front on the Mediterranean -- and just a few hours away from the centers of Europe.
Several security sources have confirmed that Belmokhtar is still alive and has moved, along with his troops, from Mali to a new base in the Libyan desert.
by Timon Dias
"If Lady Justice is truly blind, she will prosecute all of us or none of us. I hope none of us." — Geert Wilders, MP and Leader of the Party for Freedom, the Netherlands.
A more recent development is the pending Dutch Moroccan takeover of the drugs and human trafficking businesses.
by Shabnam Assadollahi
It is now being said that Morteza Sarbandi, instead of assaulting Reyhaneh Jabbari, was stabbed while performing Muslim prayers.
by Khaled Abu Toameh
"We reject all forms of violence... Palestinian blood is like Israeli blood. It is human blood and precious and no one wants anyone killed." — Mahmoud al-Habbash, Palestinian Minister of Religious Affairs
"If your blood is like the blood of Zionists, our blood is not." — Zakariya Zubeidi, former leader of the Al-Aqsa Martyrs' Brigade.
"We call for lifting his [al-Habbash's] diplomatic immunity and for prosecuting him immediately for his administrative, financial, and political corruption. We also call on President Abbas to fire him immediately from the Palestinian cabinet." — Mansour al-Sa'di, Fatah leader.
The angry reactions show that there are many Palestinians who see no problem with a terrorist attack against a Jewish family. Palestinian leaders can blame only themselves.
Most Shared
Most Viewed