Pakistan: Christian Missionary Attacked
The leadership of the church have been receiving death threats. The Christian community is in shock and feels vulnerable.
An unidentified gunman shot a Swedish missionary and charity worker in Lahore, Pakistan, on December 3, 2012. Seventy year-old Sister Bargeeta Almeby was attacked outside her residence at Model Town while coming back from her office, and rushed to the Jinnan hospital.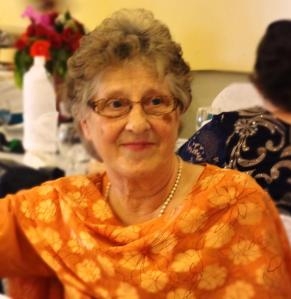 Sister Bargeeta Almeby
According to Liaquat Qaiser, principal of FGA Bible College, after doctors operated on her, she was transferred, still unconscious, to the intensive care unit.
For the last 37 years Sister Bargeete Almeby has lived in Pakistan, immersed in the local language and culture. A teacher by profession, she has been serving the country by running adult literacy programs, hostels, schools for orphans and technical training programs under the auspices of the Full Gospel Assemblies Church.
The leadership of FGA Church have reported receiving death threats.
Although the Human Rights Commission of Pakistan has condemned the attack, the Christian community is in shock and feels vulnerable.
Related Topics: Pakistan | Saman Ataurehman receive the latest by email: subscribe to the free gatestone institute mailing list
Reader comments on this item
Comment on this item
Subscribe To Mailing List
Latest Articles
by Ali Salim
Any sheikh, acting as a mouthpiece for a Middle Eastern regime, will be able to provide an Islamic seal of approval for the use of chemical and nuclear weapons. Verse 60 from the Surah Al-Anfal of the Qur'an permits the use of any and every weapon a Muslim can acquire that can frighten and deter an enemy of Islam.
by Soeren Kern
In March, the Swiss Federal Intelligence Service announced that a growing number of jihadists are being recruited in Switzerland. The number of robberies and assaults on Swiss trains has skyrocketed to such an extent that the Swiss government recently opted to equip transport police with firearms, and at least 1,400 women in Switzerland have been victims of forced marriages.
by Peter Huessy and Mark B. Schneider
The current administration is in a poor position to negotiate with Russia. There are press reports that the administration will attempt to evade Congressional approval of a new arms control agreement.
by Yaakov Lappin
Jerusalem will find Russia's delivery of the S-300 missile system to Syria to be an intolerable development; it is safe to assume that Israel will act to prevent this from happening.
by Khaled Abu Toameh
The Fatah activists who are threatening Palestinian teenagers for talking to Israelis and playing football with them are the same people who claim, at least in public, that they support the peace process with Israel. But how can there ever be a peace process when anyone who meets with an Israeli is immediately denounced as a traitor? It is worth noting that most of these denunciations are coming form the "moderate" Fatah, and not from Hamas.
Most Shared
Most Viewed