Pakistan: Christian Missionary Attacked
The leadership of the church have been receiving death threats. The Christian community is in shock and feels vulnerable.
An unidentified gunman shot a Swedish missionary and charity worker in Lahore, Pakistan, on December 3, 2012. Seventy year-old Sister Bargeeta Almeby was attacked outside her residence at Model Town while coming back from her office, and rushed to the Jinnan hospital.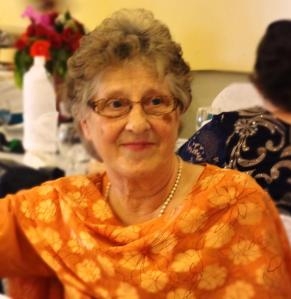 Sister Bargeeta Almeby
According to Liaquat Qaiser, principal of FGA Bible College, after doctors operated on her, she was transferred, still unconscious, to the intensive care unit.
For the last 37 years Sister Bargeete Almeby has lived in Pakistan, immersed in the local language and culture. A teacher by profession, she has been serving the country by running adult literacy programs, hostels, schools for orphans and technical training programs under the auspices of the Full Gospel Assemblies Church.
The leadership of FGA Church have reported receiving death threats.
Although the Human Rights Commission of Pakistan has condemned the attack, the Christian community is in shock and feels vulnerable.
Related Topics: Pakistan | Saman Ataurehman receive the latest by email: subscribe to the free gatestone institute mailing list
Reader comments on this item
Comment on this item
Tweets by @GatestoneInst
Subscribe To Mailing List
Latest Articles
by Douglas Murray
Western democracies have a great and serious problem: larger and larger swaths of people, when asked their opinion on certain matters, keep coming back with the wrong opinion. Surely, something must be done about this!
The other option is to de-link Islam from violence by ensuring that people stop carrying out acts of violence in the name of Islam; or to create ways for people actually to acquire quality healthcare at affordable prices; or seriously to prevent Iran from acquiring nuclear weapons, or to stop those in power from 'making up the rules as they go along', which as Daniel Hannan puts it, "means, in short, that there is no effective rule of law."
by Ali Salim
They probably believe that if they put off a war in this administration -- possibly to have the world thrown into an even more deadly and costly war down the line -- at least no one will be able to say it happened on their watch. They are wrong. If and when Iran becomes a nuclear power, as with North Korea, the event will go down in history as the fault of the Americans -- and above all the crowning legacy of the current administration -- in their retreat and flight.
Countries such as China and Russia easily identified a historic opportunity when America abandoned sensitive strongholds of great geopolitical value such as Saudi Arabian oil; the Suez Canal; the Arabian Gulf markets for arms, technology and merchandise, and spheres of geostrategic influence.
by Soeren Kern
The common thread that binds the entire document together is the OIC's repeated insistence that the main culprit responsible for "the institutionalization of Islamophobia" in Western countries is freedom of speech.
"The Istanbul Process started with Secretary of State Hillary Clinton and the EU High Representative for Foreign Affairs and Security Policy Catherine Ashton.... We need to build on it." — OIC Secretary General Ekmeleddin Isanoglu
by Samuel Westrop
Speakers at Hacked Off events, for example, have demanded that a media regulator should encourage the press to "support" public institutions such as the National Health Service, effectively turning Britain's free press into cheerleaders for the government.
"If a minority group (gypsies, say) is routinely and falsely maligned by a newspaper, it is fair for a representative organisation to make a compliant on their behalf. If not, there would be no single voice addressing such a democratic deficit." — David Hass, spokesperson, Hacked Off Campaign
by Khaled Abu Toameh
Kerry needs to listen to what Hamas and other groups are saying in Arabic.
Hamas is not the only Palestinian party that would reject any U.S.-sponsored agreement. Most of the Palestinian groups...have already expressed their opposition to the Israeli-Palestinian peace talks.
Most Shared
Most Viewed