U.S. Ambassador to Egypt: "Muslim Brotherhood's Lackey"
These reasons and more demonstrate why Ambassador Anne Patterson is disliked in Egypt, and also the pro-Muslim Brotherhood policies of the current U.S. administration.
Why do millions of Egyptians, including politicians and activists, consider Anne Patterson, the U.S. ambassador to Egypt, a "stooge" for the Muslim Brotherhood -- as she is so commonly referred to by many in Egypt, from the media down to the street?
In America, some are aware of matters, such as that
Patterson in particular resisted opportunities to criticize the Morsi government as it implemented increasingly authoritarian policies. In a memorable May interview with the Egyptian English-language news sit[e] Ahram Online, she repeatedly dodged pointed questions about Morsi's leadership. "The fact is they ran in a legitimate election and won," she said…. Republicans from Texas Senator Ted Cruz to House Foreign Affairs Chairman Ed Royce have pounced on statements like these, increasingly seeing Patterson as the key implementer for a policy that at least offers tacit support to the Muslim Brotherhood.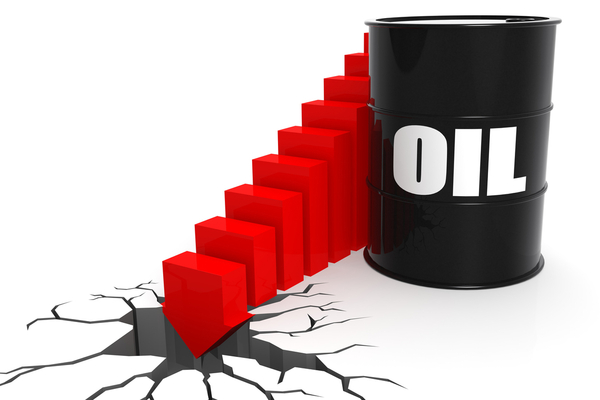 Egyptians protesting in Cairo, in July 2013.
If one follows the Egyptian media, however, one discovers that the reasons Egyptians dislike Patterson are many and unambiguous.
Last week, for example, El Fagr reported that, during their most recent phone conversation, Patterson demanded that Egypt's recently appointed Supreme Commander of the Egyptian Armed Forces, General Abdul Fatah al-Sisi, release all Muslim Brotherhood members currently being held for questioning: "And when Sisi rejected this order, the American ambassador began threatening him that Egypt will turn into another Syria and live through a civil war, to which Sisi responded violently: 'Neither you nor your country can overcome Egypt and its people.'"
Earlier, Patterson was reported as "trying to communicate with General Sisi, demanding dialogue with the leaders of the Muslim Brotherhood, and concessions to them," to which Sisi reportedly retorted: "Stop meddling in our affairs… the Egyptian people are capable of looking after their own welfare."
These are just the latest samplings from Egypt concerning the ambassador's attempts to reinstate the Brotherhood to power. The day before the fundamentalist Salafi "Nour" party withdrew from negotiations with Egypt's interim government, Al Nahar reported that Patterson had "incited them [the Salafi Nour Party] to tamper with the political scene and the road map and to threaten to withdraw from political participation if Dr. Muhammad Baradei becomes elected as Prime Minister…"
There is also widespread belief that Patterson's "meddling" in Egypt's affairs is not limited to General Sisi and the Egyptian media. Several of Egypt's revolutionary forces, including Tamarod, which played a pivotal role in the June 2013 revolution, are preparing to stage a protest in front of the U.S. embassy in Cairo "calling for the ejection of ambassador Anne Patterson."
Even Muhammad Heikal -- "the Arab world's most respected political commentator" and for over 50 years an Egyptian political insider -- said during a live interview that Patterson had assured the Muslim Brotherhood's Hisham Qandil, who under Morsi was Egypt's Prime Minister, that "there are many forms of pressure, and America holds the keys to the Gulf."
Such blatantly pro-Muslim Brotherhood actions are what have led most Egyptians, including politicians and activists, to see Patterson as the Brotherhood's lackey. In fact, one Egyptian politician, Mustafa Bakari, concluded that "in my opinion, she [Patterson] is a member of the sleeper cells of the Brotherhood, likely recruited by Essam al-Erian or Muhammad al-Baltagi."
Then of course, it is widely known that in the days leading to the June 30 Revolution, Patterson called on Egyptians not to protest -- including by meeting with the Coptic Pope and asking him specifically to urge the nation's Christian minority not to oppose the Brotherhood, even though Christians were naturally the most to suffer under Morsi, especially in the context of accusations of "blasphemy," and are the most to suffer now, in retaliation to the Brotherhood's toppling.
These reasons and more demonstrate why Anne Patterson, the U.S. ambassador to Egypt, is a disliked figure in Egypt. More importantly, they also demonstrate the pro-Muslim Brotherhood policies of the current U.S. administration.
Raymond Ibrahim is author of the new book, Crucified Again: Exposing Islam's New War on Christians (published by Regnery in cooperation with Gatestone Institute, 2013). A Middle East and Islam expert, he is a Shillman Fellow at the David Horowitz Freedom Center, associate fellow at the Middle East Forum.
Related Topics: Raymond Ibrahim
This article was republished in:
receive the latest by email: subscribe to the free gatestone institute mailing list
Reader comments on this item
Comment on this item
Subscribe To Mailing List
Tweets by @GatestoneInst
Latest Articles
by Khaled Abu Toameh
To understand what drives a young Palestinian to carry out such a deadly attack, one needs to look at the statements of Palestinian Authority leaders during the past few weeks.
The anti-Israel campaign of incitement reached its peak with Abbas's speech at the UN a few weeks ago, when he accused Israel of waging a "war of genocide" in the Gaza Strip. Abbas made no reference to Hamas's crimes against both Israelis and Palestinians.
Whatever his motives, it is clear that the man who carried out the most recent attack, was influenced by the messages that Abbas and the Palestinian Authority leadership have been sending their people.
by Richard Kemp
Would General Allen -- or any other general today -- recommend contracting out his country's defenses if it were his country at stake? Of course not.
The Iranian regime remains dedicated to undermining and ultimately destroying the State of Israel. The Islamic State also has Israel in its sights and would certainly use the West Bank as a point from which to attack, if it were open to them.
There can be no two-state solution and no sovereign Palestinian Arab state west of the Jordan, however desirable those things might be. The stark military reality is that Israel cannot withdraw its forces from the West Bank.
Fatah leaders ally themselves with the terrorists of Hamas, and, like Hamas, they continue to reject the every existence of the State of Israel.
If Western leaders actually want to help, they should use all diplomatic and economic means to make it clear to the Palestinians that they will never achieve an independent and sovereign state while they remain set on the destruction of the State of Israel.
by Louis René Beres
The Palestine Liberation Organization [PLO], forerunner of today's Palestinian Authority, was founded in 1964, three years before Israel came into the unintended control of the West Bank and Gaza. What therefore was the PLO planning to "liberate"?
Why does no one expect the Palestinians to cease all deliberate and random violence against Israeli civilians before being considered for admission to statehood?
On June 30, 1922, a joint resolution of both Houses of Congress of the United States endorsed a "Mandate for Palestine," confirming the right of Jews to settle anywhere they chose between the Jordan River and the Mediterranean Sea. This is the core American legacy of support for a Jewish State that President Obama now somehow fails to recall.
A sovereign state of Palestine, as identified by the Arabs -- a Muslim land occupied by "Palestinian" Arabs -- has never existed; not before 1948, and not before 1967. From the start, it was, and continues to be, the Arab states -- not Israel -- that became the core impediment to Palestinian sovereignty.
by Timon Dias
It looks as if this new law is meant to serve as a severe roadblock to parties that would like to dismantle the EU in a democratic and peaceful way from within.
A rather dull semantic trick pro-EU figures usually apply, is calling their opponents "anti-Europe."
Most Shared
Most Viewed