U.S. Ambassador to Egypt: "Muslim Brotherhood's Lackey"
These reasons and more demonstrate why Ambassador Anne Patterson is disliked in Egypt, and also the pro-Muslim Brotherhood policies of the current U.S. administration.
Why do millions of Egyptians, including politicians and activists, consider Anne Patterson, the U.S. ambassador to Egypt, a "stooge" for the Muslim Brotherhood -- as she is so commonly referred to by many in Egypt, from the media down to the street?
In America, some are aware of matters, such as that
Patterson in particular resisted opportunities to criticize the Morsi government as it implemented increasingly authoritarian policies. In a memorable May interview with the Egyptian English-language news sit[e] Ahram Online, she repeatedly dodged pointed questions about Morsi's leadership. "The fact is they ran in a legitimate election and won," she said…. Republicans from Texas Senator Ted Cruz to House Foreign Affairs Chairman Ed Royce have pounced on statements like these, increasingly seeing Patterson as the key implementer for a policy that at least offers tacit support to the Muslim Brotherhood.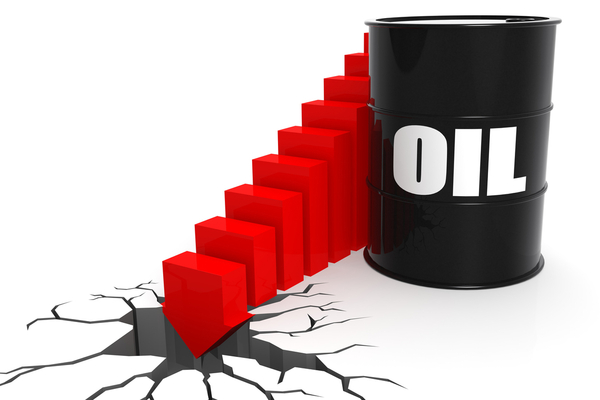 Egyptians protesting in Cairo, in July 2013.
If one follows the Egyptian media, however, one discovers that the reasons Egyptians dislike Patterson are many and unambiguous.
Last week, for example, El Fagr reported that, during their most recent phone conversation, Patterson demanded that Egypt's recently appointed Supreme Commander of the Egyptian Armed Forces, General Abdul Fatah al-Sisi, release all Muslim Brotherhood members currently being held for questioning: "And when Sisi rejected this order, the American ambassador began threatening him that Egypt will turn into another Syria and live through a civil war, to which Sisi responded violently: 'Neither you nor your country can overcome Egypt and its people.'"
Earlier, Patterson was reported as "trying to communicate with General Sisi, demanding dialogue with the leaders of the Muslim Brotherhood, and concessions to them," to which Sisi reportedly retorted: "Stop meddling in our affairs… the Egyptian people are capable of looking after their own welfare."
These are just the latest samplings from Egypt concerning the ambassador's attempts to reinstate the Brotherhood to power. The day before the fundamentalist Salafi "Nour" party withdrew from negotiations with Egypt's interim government, Al Nahar reported that Patterson had "incited them [the Salafi Nour Party] to tamper with the political scene and the road map and to threaten to withdraw from political participation if Dr. Muhammad Baradei becomes elected as Prime Minister…"
There is also widespread belief that Patterson's "meddling" in Egypt's affairs is not limited to General Sisi and the Egyptian media. Several of Egypt's revolutionary forces, including Tamarod, which played a pivotal role in the June 2013 revolution, are preparing to stage a protest in front of the U.S. embassy in Cairo "calling for the ejection of ambassador Anne Patterson."
Even Muhammad Heikal -- "the Arab world's most respected political commentator" and for over 50 years an Egyptian political insider -- said during a live interview that Patterson had assured the Muslim Brotherhood's Hisham Qandil, who under Morsi was Egypt's Prime Minister, that "there are many forms of pressure, and America holds the keys to the Gulf."
Such blatantly pro-Muslim Brotherhood actions are what have led most Egyptians, including politicians and activists, to see Patterson as the Brotherhood's lackey. In fact, one Egyptian politician, Mustafa Bakari, concluded that "in my opinion, she [Patterson] is a member of the sleeper cells of the Brotherhood, likely recruited by Essam al-Erian or Muhammad al-Baltagi."
Then of course, it is widely known that in the days leading to the June 30 Revolution, Patterson called on Egyptians not to protest -- including by meeting with the Coptic Pope and asking him specifically to urge the nation's Christian minority not to oppose the Brotherhood, even though Christians were naturally the most to suffer under Morsi, especially in the context of accusations of "blasphemy," and are the most to suffer now, in retaliation to the Brotherhood's toppling.
These reasons and more demonstrate why Anne Patterson, the U.S. ambassador to Egypt, is a disliked figure in Egypt. More importantly, they also demonstrate the pro-Muslim Brotherhood policies of the current U.S. administration.
Raymond Ibrahim is author of the new book, Crucified Again: Exposing Islam's New War on Christians (published by Regnery in cooperation with Gatestone Institute, 2013). A Middle East and Islam expert, he is a Shillman Fellow at the David Horowitz Freedom Center, associate fellow at the Middle East Forum.
Related Topics: Raymond Ibrahim
This article was republished in:
receive the latest by email: subscribe to the free gatestone institute mailing list
Reader comments on this item
Comment on this item
Subscribe To Mailing List
Tweets by @GatestoneInst
Subscribe To Mailing List
Latest Articles
by Pierre Rehov
For terrorists, the death of innocent children is irrelevant. In a society that promotes martyrdom as the ultimate sign of success, the death of innocent children can sometimes even be seen as a public relations blessing.
In every action, intent is paramount. There should never be a moral equivalence painted between the deliberate killing of civilians, and a retaliation that tragically leads to casualties among civilians.
There is, however, one small difference: in the Middle East, reporters are threatened, except in Israel. Their choice becomes a simple one: promote the Palestinian point of view or stop working in the West Bank. Keep the eye of the camera dirty or lose your job. This show should not go on.
by Khaled Abu Toameh
Since 1948, the Arab countries and government have been paying mostly lip service to the Palestinians.
"They have money and oil, but don't care about the Palestinians, even though we are Arabs and Muslims like them. What a Saudi or Qatari sheikh spends in one night in London, Paris or Las Vegas could solve the problem of tens of thousands of Palestinians." — Palestinian human rights activist.
"Some Arabs were hoping that Israel would rid them of Hamas." — Ashraf Salameh, Gaza City.
"Some of the Arab regimes are interested in getting rid of the resistance in order to remove the burden of the Palestinian cause, which threatens the stability of their regimes." — Mustafa al-Sawwaf, Palestinian political analyst.
"Most Arabs are busy these days with bloody battles waged by their leaders, who are struggling to survive. These battles are raging in Yemen, Syria, Iraq, Egypt, Libya and the Palestinian Authority." — Mohammed al-Musafer, columnist.
"The Arab leaders don't know what they want from the Gaza Strip. They don't even know what they want from Israel." — Yusef Rizka, Hamas official.
by Soeren Kern
European elites, who take pride in viewing the EU as a "postmodern" superpower, have long argued that military hard-power is illegitimate in the 21st century. Unfortunately for Europe, Russia (along with China and Iran) has not embraced the EU's fantastical soft-power worldview, in which "climate change" is now said to pose the greatest threat to European security.
For its part, the European Commission, the EU's administrative branch, which never misses an opportunity to boycott institutions in Israel, has issued only a standard statement on the shooting down of MH17 in Ukraine, which reads: "The European Union will continue to follow this issue very closely."
The EU has made only half-hearted attempts to develop alternatives to its dependency on Russian oil and gas.
by Shoshana Bryen
Proportionality in international law is not about equality of death or civilian suffering, or even about [equality of] firepower. Proportionality weighs the necessity of a military action against suffering that the action might cause to enemy civilians in the vicinity.
"Under international humanitarian law and the Rome Statute, the death of civilians during an armed conflict, no matter how grave and regrettable does not constitute a war crime.... even when it is known that some civilian deaths or injuries will occur. A crime occurs if there is an intentional attack directed against civilians (principle of distinction) or an attack is launched on a military objective in the knowledge that the incidental civilian injuries would be clearly excessive in relation to the anticipated military advantage (principle of proportionality)." — Luis Moreno-Ocampo, Chief Prosecutor, International Criminal Court.
"The greater the military advantage anticipated, the larger the amount of collateral damage -- often civilian casualties -- which will be "justified" and "necessary." — Dr. Françoise Hampton, University of Essex, UK.
Most Shared
Most Viewed