Hamas, Islamic Jihad Gunmen Now in West Bank
If anything, the rally that saw Hamas, Islamic Jihad and Fatah join forces in a rare show of power means that Abbas's claim that he is fully in control of the situation in West Bank is baseless.
For the first time since 2007, Hamas and Islamic Jihad militiamen this week made a public appearance in the West Bank, raising fears that the two radical groups continue to maintain a military presence in areas controlled by Mahmoud Abbas's Palestinian Authority.
Palestinians were surprised to see Hamas and Islamic Jihad militiamen in broad daylight in an area controlled by the Palestinian Authority.
The masked militiamen made their rare appearance in the Jenin refugee camp during a rally to commemorate Islamic Jihad member Nafi Sa'di, killed by the Israel Defense Forces last December.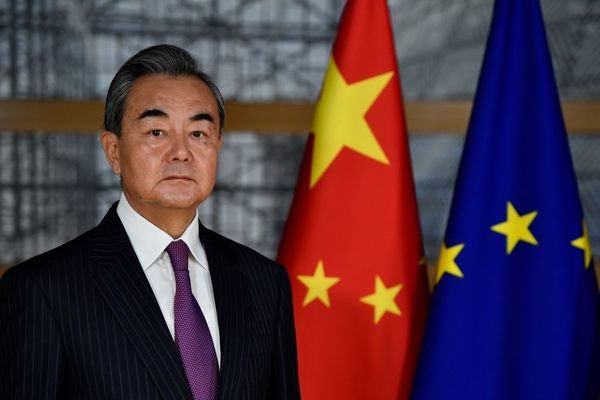 Gunman flank a speaker at the Jenin rally staged by Hamas and Islamic Jihad in January 2014.
The Palestinian Authority security forces, which are supposed to be in control of the refugee camp, did not intervene to stop or arrest the Hamas and Islamic Jihad gunmen, even as they fired into the air in honor of Sa'di.
Over the past few years, the US- and EU-backed Palestinian Authority [PA] security forces have been clamping down on Hamas and Islamic Jihad supporters in the West Bank. Hundreds of activists belonging to the two radical groups have been arrested as part of the crackdown.
But this time the PA decided not to take any action against the Hamas and Islamic Jihad gunmen despite the fact that their public appearance is seen as a challenge to Abbas's authority.
One reason for this decision may be attributed to the possibility that the PA is afraid to confront Hamas and Islamic Jihad. The PA is already under attack from many Palestinians for conducting security coordination with Israel.
Last week, Hamas renewed its appeal to the Palestinian Authority leadership to halt all forms for security coordination with Israel.
A statement published by Hamas urged Abbas to "immediately halt security coordination with the Zionist entity."
Mahmoud Zahar, a top Hamas leader in the Gaza Strip, said that Abbas "was committing a big sin by opting to negotiate with Israel and prevent Palestinian resistance. Abbas's survival depends on continued security coordination with the Zionist enemy. By preventing the resistance, Abbas is weakening himself politically because the resistance supports the political process."
By allowing Hamas and Islamic Jihad militiamen to participate in a public rally in the West Bank, Abbas may also be seeking to send a message of warning to Israel and the US. This is a message that says that Palestinians have not abandoned the option of armed struggle against Israel as a way of achieving their goals.
Abbas may also be seeking to get more financial aid for the Palestinian Authority from the Americans and Europeans. The message he is sending to the American and European donors is that they need to give him more money and weapons, otherwise Hamas and Islamic Jihad would grow stronger and perhaps seize control of the West Bank.
A third message that Abbas seeks to send is one that is directed toward Hamas and Islamic Jihad. By allowing gunmen from the two groups to make a public appearance in the West Bank, Abbas is probably trying to appease the two groups and pave the way for "national reconciliation and unity."
Even more surprising was the fact that Fatah gunmen loyal to Abbas took part in the rally at the Jenin camp alongside Hamas and Islamic Jihad.
The participation of Fatah gunmen in a Hamas and Islamic Jihad rally shows that the PA and Abbas continue to face a serious challenge from their own loyalists. Moreover, it shows that there is coordination between Abbas's Fatah gunmen and Hamas and Islamic Jihad militiamen in the West Bank.
As senior Hamas representative Wasfi Kabaha declared at the rally, "We wanted to send a message to Israel that the Palestinian resistance continues to exist in the West Bank and is prepared for confrontation. We also wanted to affirm the need for national unity."
If anything, the rally that saw Hamas, Islamic Jihad and Fatah join forces in a rare show of power means that Abbas's claim that he is fully in control of the situation in the West Bank is baseless.
Yasser Arafat allowed Hamas to operate freely in the Gaza Strip until Hamas drove the Palestinian Authority out of the area. Abbas is now committing the same mistake and could lose the West Bank to Hamas and Islamic Jihad. The question is whether this will happen before or after the establishment of a Palestinian state.
Related Topics: Khaled Abu Toameh receive the latest by email: subscribe to the free gatestone institute mailing list
Reader comments on this item
Comment on this item
Subscribe To Mailing List
Tweets by @GatestoneInst
Latest Articles
by Louis René Beres
The Palestinian Liberation Organization [PLO], forerunner of today's Palestinian Authority, was founded in 1964, three years before Israel came into the unintended control of the West Bank and Gaza. What therefore was the PLO planning to "liberate"?
Why does no one expect the Palestinians to cease all deliberate and random violence against Israeli civilians before being considered for admission to statehood?
On June 30, 1922, a joint resolution of both Houses of Congress of the United States endorsed a "Mandate for Palestine," confirming the right of Jews to settle anywhere they chose between the Jordan River and the Mediterranean Sea. This is the core American legacy of support for a Jewish State that President Obama now somehow fails to recall.
A sovereign state of Palestine, as identified by the Arabs -- a Muslim land occupied by "Palestinian" Arabs -- has never existed; not before 1948, and not before 1967. From the start, it was, and continues to be, the Arab states -- not Israel -- that became the core impediment to Palestinian sovereignty.
by Timon Dias
It looks as if this new law is meant to serve as a severe roadblock to parties that would like to dismantle the EU in a democratic and peaceful way from within.
A rather dull semantic trick pro-EU figures usually apply, is calling their opponents "anti-Europe."
by Soeren Kern
Austria has emerged as a major base for radical Islam and as a central hub for European jihadists to fight in Syria.
The proposed revisions would, among other changes, regulate the training and hiring of Muslim clerics, prohibit the foreign funding of mosques, and establish an official German-language version of the Koran to prevent its "misinterpretation" by Islamic extremists.
Muslims would be prohibited from citing Islamic sharia law as legal justification for ignoring or disobeying Austrian civil laws.
Leaders of Austria's Muslim community counter that the contemplated new law amounts to "institutionalized Islamophobia."
Official statistics show that nearly 60% of the inhabitants of Vienna are immigrants or foreigners. The massive demographic and religious shift underway in Austria, traditionally a Roman Catholic country, appears irreversible.
by Samuel Westrop
Over 800 Iranians were executed during President Rouhani's first year in office.
Leading politicians, British government officials and businessmen nevertheless seemed happy to attend and speak at the Europe-Iran Forum.
Most Shared
Most Viewed