Hamas, Islamic Jihad Gunmen Now in West Bank
If anything, the rally that saw Hamas, Islamic Jihad and Fatah join forces in a rare show of power means that Abbas's claim that he is fully in control of the situation in West Bank is baseless.
For the first time since 2007, Hamas and Islamic Jihad militiamen this week made a public appearance in the West Bank, raising fears that the two radical groups continue to maintain a military presence in areas controlled by Mahmoud Abbas's Palestinian Authority.
Palestinians were surprised to see Hamas and Islamic Jihad militiamen in broad daylight in an area controlled by the Palestinian Authority.
The masked militiamen made their rare appearance in the Jenin refugee camp during a rally to commemorate Islamic Jihad member Nafi Sa'di, killed by the Israel Defense Forces last December.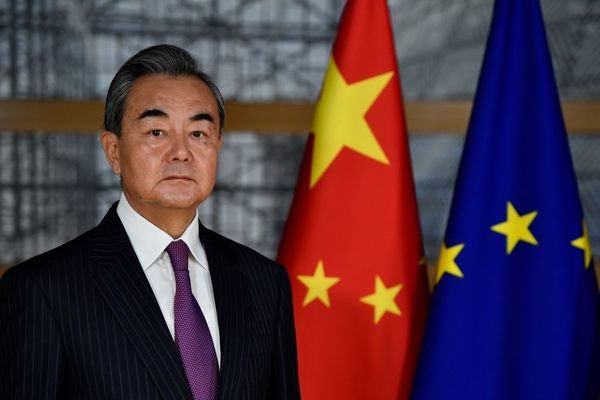 Gunman flank a speaker at the Jenin rally staged by Hamas and Islamic Jihad in January 2014.
The Palestinian Authority security forces, which are supposed to be in control of the refugee camp, did not intervene to stop or arrest the Hamas and Islamic Jihad gunmen, even as they fired into the air in honor of Sa'di.
Over the past few years, the US- and EU-backed Palestinian Authority [PA] security forces have been clamping down on Hamas and Islamic Jihad supporters in the West Bank. Hundreds of activists belonging to the two radical groups have been arrested as part of the crackdown.
But this time the PA decided not to take any action against the Hamas and Islamic Jihad gunmen despite the fact that their public appearance is seen as a challenge to Abbas's authority.
One reason for this decision may be attributed to the possibility that the PA is afraid to confront Hamas and Islamic Jihad. The PA is already under attack from many Palestinians for conducting security coordination with Israel.
Last week, Hamas renewed its appeal to the Palestinian Authority leadership to halt all forms for security coordination with Israel.
A statement published by Hamas urged Abbas to "immediately halt security coordination with the Zionist entity."
Mahmoud Zahar, a top Hamas leader in the Gaza Strip, said that Abbas "was committing a big sin by opting to negotiate with Israel and prevent Palestinian resistance. Abbas's survival depends on continued security coordination with the Zionist enemy. By preventing the resistance, Abbas is weakening himself politically because the resistance supports the political process."
By allowing Hamas and Islamic Jihad militiamen to participate in a public rally in the West Bank, Abbas may also be seeking to send a message of warning to Israel and the US. This is a message that says that Palestinians have not abandoned the option of armed struggle against Israel as a way of achieving their goals.
Abbas may also be seeking to get more financial aid for the Palestinian Authority from the Americans and Europeans. The message he is sending to the American and European donors is that they need to give him more money and weapons, otherwise Hamas and Islamic Jihad would grow stronger and perhaps seize control of the West Bank.
A third message that Abbas seeks to send is one that is directed toward Hamas and Islamic Jihad. By allowing gunmen from the two groups to make a public appearance in the West Bank, Abbas is probably trying to appease the two groups and pave the way for "national reconciliation and unity."
Even more surprising was the fact that Fatah gunmen loyal to Abbas took part in the rally at the Jenin camp alongside Hamas and Islamic Jihad.
The participation of Fatah gunmen in a Hamas and Islamic Jihad rally shows that the PA and Abbas continue to face a serious challenge from their own loyalists. Moreover, it shows that there is coordination between Abbas's Fatah gunmen and Hamas and Islamic Jihad militiamen in the West Bank.
As senior Hamas representative Wasfi Kabaha declared at the rally, "We wanted to send a message to Israel that the Palestinian resistance continues to exist in the West Bank and is prepared for confrontation. We also wanted to affirm the need for national unity."
If anything, the rally that saw Hamas, Islamic Jihad and Fatah join forces in a rare show of power means that Abbas's claim that he is fully in control of the situation in the West Bank is baseless.
Yasser Arafat allowed Hamas to operate freely in the Gaza Strip until Hamas drove the Palestinian Authority out of the area. Abbas is now committing the same mistake and could lose the West Bank to Hamas and Islamic Jihad. The question is whether this will happen before or after the establishment of a Palestinian state.
Related Topics: Khaled Abu Toameh receive the latest by email: subscribe to the free gatestone institute mailing list
Reader comments on this item
Comment on this item
Subscribe To Mailing List
Tweets by @GatestoneInst
Subscribe To Mailing List
Latest Articles
by Guy Millière
Belgian security services have estimated that the number of European jihadists in Syria may be over 4000.
European leaders have directed their nastiest comments against the Jewish state, none of them has asked why Palestinian organizations in Gaza put their stockpiles of weapons in hospitals, homes, schools and mosques, or their command and control centers at the bottom of large apartment buildings or underneath hospitals. None of them has even said that Hamas is a terrorist organization despite its genocidal charter.
The majority of them are wedded to the idea of redistribution. Their policies are anti-growth, do not afford people any economic opportunity, and are what caused these economic crises in Europe in the first place. The United States seems to be following these thoroughly failed policies as well.
"Europe could not stay the same with a different population in it." — Christopher Caldwell, Reflections on the Revolution in Europe.
by Raymond Ibrahim
"I abducted your girls. I will sell them on the market, by Allah... There is a market for selling humans. Allah says I should sell." — Abubakar Shekau, leader of Boko Haram.
Hillary Clinton repeatedly refused to designate Boko Haram a terrorist organization.
In Malaysia -- regularly portrayed in the West as a moderate Muslim nation -- any attempt to promote religions other than Islam is illegal.
"The reason they want to kill me is very clear -- it is because of being a convert to Christianity." — Hassan Muwanguzi, Uganda.
by Dexter Van Zile
Rev. Hanna Massad does not mention that perhaps Hamas actually wants the blockade to end so it can bring in more weapons and cement to build attack-tunnels so it can "finish the job."
Hamas does not just admit to using human shields, it brags about using human shields. Why does Massad have to inject an air of uncertainty about Hamas's use of human shields when no such uncertainty exists?
The problem is that any self-respecting journalist would confront Massad with a follow-up question about Hamas's ideology and violence, but not the folks at Christianity Today.
by Burak Bekdil
In Turkey however, the protests were not peaceful. They included smashing a sculpture than was neither Jewish nor Israeli.
It was the usual "We-Muslims-can-kill each other-but-Jews-cannot" hysteria.
If Turkish crowds were protesting against Israel in a political dispute, why Koranic slogans? Why were they protesting in Arabic rather than their native language? Do Turks chant German slogans to protest nuclear energy?
by Burak Bekdil
So in the EU-candidate Turkey, a pianist should be punished for his re-tweets, but a pop-singer should be congratulated for her first-class racist hate-speech. This is contagious.
No reporter present at Mr. Ihsanoglu's campaign launch speech thought about asking him if his commitment to the "Palestinian cause" included any affirmation of the Hamas Charter, in particular a section that says, "…The stones and trees will say, 'O Muslims, there is a Jew behind me, come and kill him.'"
Turkey is also the country where a few years earlier, a group of school teachers (yes, school teachers!) gathered in a demonstration to commemorate Hitler.
Most Shared
Most Viewed