Khaled Abu Toameh, a man of outstanding integrity and bravery
Reader comment on: Facebook's "Accidental Mistake" and Free Speech in the Arab World
Submitted by Batya Casper, Jan 18, 2013 15:22
Facebook's mistake was heinous - and dangerous. Toameh has had the courage to stand for truth and justice in the face of his own people. For him to be stymied by Facebook is a horrendous reflection on the integrity of the free world. The best argument Facebook can use in its own defense is that it is sloppy. Where does that leave those of us who use it?
---
Note: Reader comments are screened, and in some cases edited, before posting. Gatestone Institute reserves the right to reject anything found to be objectionable. Reader comments, including the one above, represent solely the opinion or viewpoint of the readers that submitted them and do not represent the opinion or viewpoint of Gatestone Institute. Gatestone Institute takes no responsibility for the content of reader comments.
Submit a comment on this article
Other reader comments on this item
Comment on this item
Get Free Exclusive Gatestone Content:
BEHROUZ ALKHANI HANGED IN IRAN
On August 26, 2015, Iran hanged Kurdish political prisoner Behrouz Alkhani in Orumieh Prison. Alkhani was convicted of "waging war on God."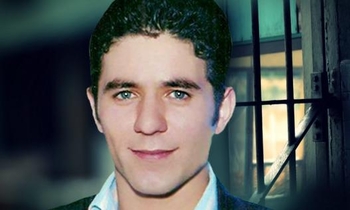 FIRST TRANSLATION OF AYATOLLAH KHAMENEI'S BOOK ON HOW TO DESTROY AMERICA