An alternative choice
Reader comment on: Will a Notorious Anti-Semite Become The Pope?
Submitted by Kevin A. Ward, Feb 19, 2013 19:49
Interesting article. My principle response is that one should not take seriously that list of purported candidates to be the next pope. His name is out there because of the bizarre assumption by an uneducated American media believing that demographics will be the determining factor. If they move towards Latin America then it is more likely that Bergoglio that will be chosen, who reportedly was second in balloting eight years ago.
---
Note: Reader comments are screened, and in some cases edited, before posting. Gatestone Institute reserves the right to reject anything found to be objectionable. Reader comments, including the one above, represent solely the opinion or viewpoint of the readers that submitted them and do not represent the opinion or viewpoint of Gatestone Institute. Gatestone Institute takes no responsibility for the content of reader comments.
Submit a comment on this article
Other reader comments on this item
Comment on this item
Get Free Exclusive Gatestone Content:
FREE ROBERT LEVINSON!
Robert Levinson, 67, an American citizen, is a retired DEA and FBI agent. In 2007, while researching a cigarette smuggling case as a private investigator, he was abducted in Iran and has since been held hostage.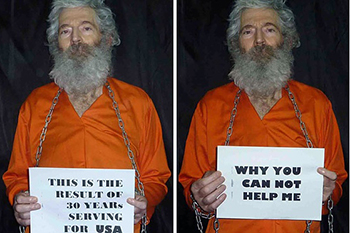 FIRST TRANSLATION OF AYATOLLAH KHAMENEI'S BOOK ON HOW TO DESTROY AMERICA