by Samuel Westrop • December 4, 2016 at 5:00 am
In its report, the Charity Commission makes note of the iERA's promotion of hate preachers, but treats the charity as a victim of such extremism, rather than an instigator.

According to the Commission, bureaucracy is the solution -- the iERA's extremism will be solved by more "adequate procedures... to prevent abuse of the charity, its status, facilities or assets."

Those more familiar with the iERA will know that asking this Salafist charity to produce and follow its own counter-extremism plan is akin to demanding that the Ku Klux Klan introduce affirmative action hiring processes.

Extremist charities are not private institutions: charitable status affords extraordinary legal and financial benefits, including the opportunity for radical Islamist organisations to claim government subsidies. But no government should allow extremist networks to exploit charitable status. Shut these charities down, and ban those Islamist activists from ever again becoming trustees of a charitable organisation.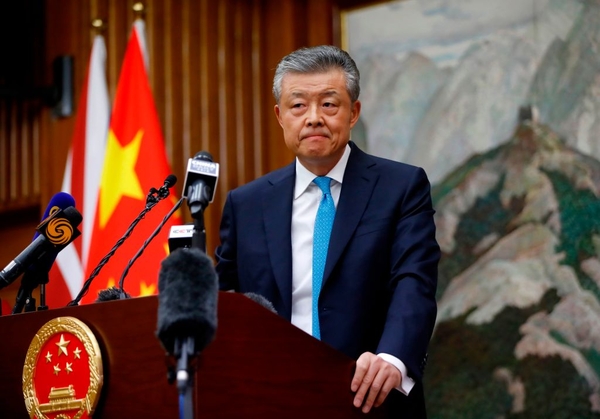 The head of the Islamic Education and Research Academy (iERA), Abdur Raheem Green, is a former jihadist who warns Muslims of a Jewish "stench," encourages the death penalty as a "suitable and effective" punishment for homosexuality and adultery, and has ruled that wife-beating "is allowed." (Image source: BBC video screenshot)
On November 4, the British charity regulator, the Charity Commission, published a report of its inquiry into the Islamic Education and Research Academy (iERA), a British Salafist group and religious training organisation. The inquiry was initially welcomed by moderate Muslim groups and counter-extremism analysts, but many will be disappointed with the Charity Commission's recommendations.
More than a dozen pieces have been written for the Gatestone Institute examining the iERA's links to extremism, as well as the failure of government, media and even Jewish organisations to tackle this fast-growing Salafist group. In 2014, one of these articles exclusively revealed that the "Portsmouth Five," a notorious group of ISIS recruits from southern England, were all members of an iERA youth group.
Continue Reading Article