by Judith Bergman • May 29, 2017 at 5:00 am
Sharia law, the president at the time of the Australian Federation of Islamic Councils ludicrously argued, far from discriminating against women, "guarantees women's rights that are not recognised in mainstream Australian courts".

The Australian Federal Police investigated 69 incidents of forced or under-age marriage in the 2015-16 financial year, up from 33 the previous year. While there are no official numbers, it is estimated that there are 83,000 women and girls in Australia who may have been subjected to female genital mutilation (FGM).

The Royal Commission into Institutional Responses to Child Sexual Abuse, which has spent the past four years probing numerous religious organizations, has made no inquiries into Islam. The commission has held 6,500 one-on-one private interview sessions with survivors or witnesses making allegations of child sexual abuse within institutions, but only three sessions in relation to Islamic institutions.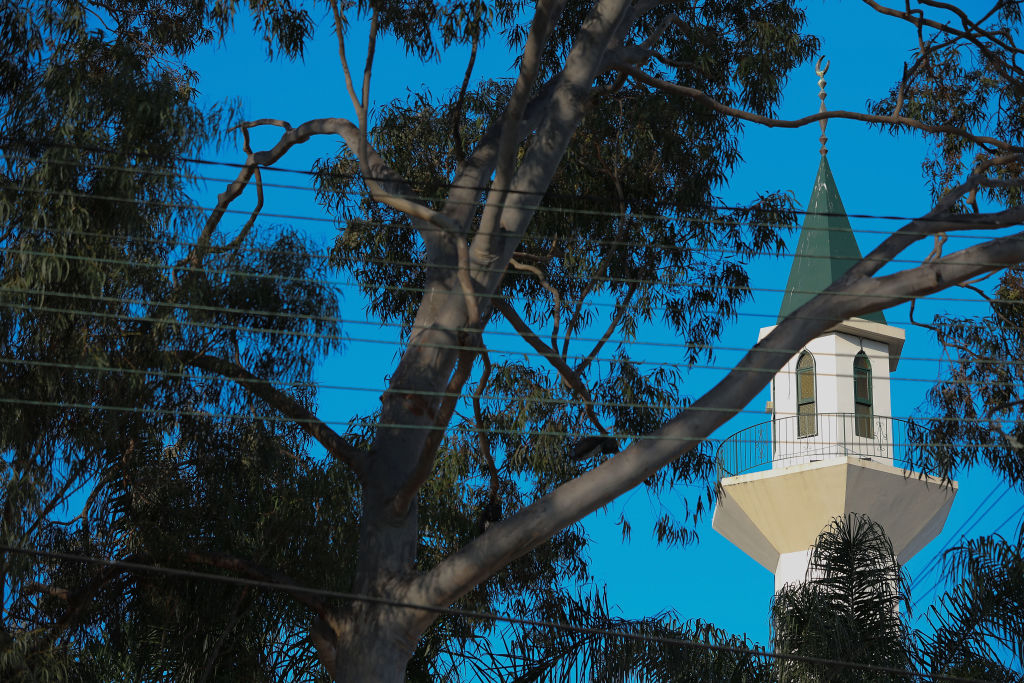 A mosque minaret in Sydney, Australia. (Photo by Cole Bennetts/Getty Images)
What legacy did Australia's former Grand Mufti, Sheikh Taj Din al-Hilali -- named "Muslim Man of the Year" in 2005 and the country's most senior, longest-serving (1988-2007) Muslim cleric -- leave behind?
In 1988, when Hilali was imam of the largest mosque in Australia, he gave a speech at Sydney University in which he described Jews as the cause of all wars and the existential enemy of humanity.
In July 2006, he called the Holocaust a "Zionist lie" and referred to Israel as a "cancer".
Continue Reading Article