by Yves Mamou • January 23, 2018 at 7:00 am
Like its police and the firefighters, France's prison guards say they live in a permanent climate of violence and fear. And their exasperation is growing.

"Before, every morning, I was afraid to discover a guy hanging in his cell. You know what I'm dreading today? To be slaughtered, stripped, stabbed in the back. In the name of Islam and ISIS. Every day, on my way to work, this fear gnaws at my belly." — 'Bernard,' a French prison guard.

"In the old days, aggressive behavior was linked to the difficulties of everyday life. Now hatred and violence are unleashed [by Islamists] against [our] authority, our society and its values." — Joaquim Pueyo, MP, former director of Fleury-Mérogis prison.

Instead of understanding that the famous deradicalization centers have not been useful because deradicalization did not take place, France's policymakers persist in thinking that the solution to the Islamist war is appeasement. Their new experiments all go in the same direction: pursuing the fantasy that "if we are nice with jihadists, they will be nice to us."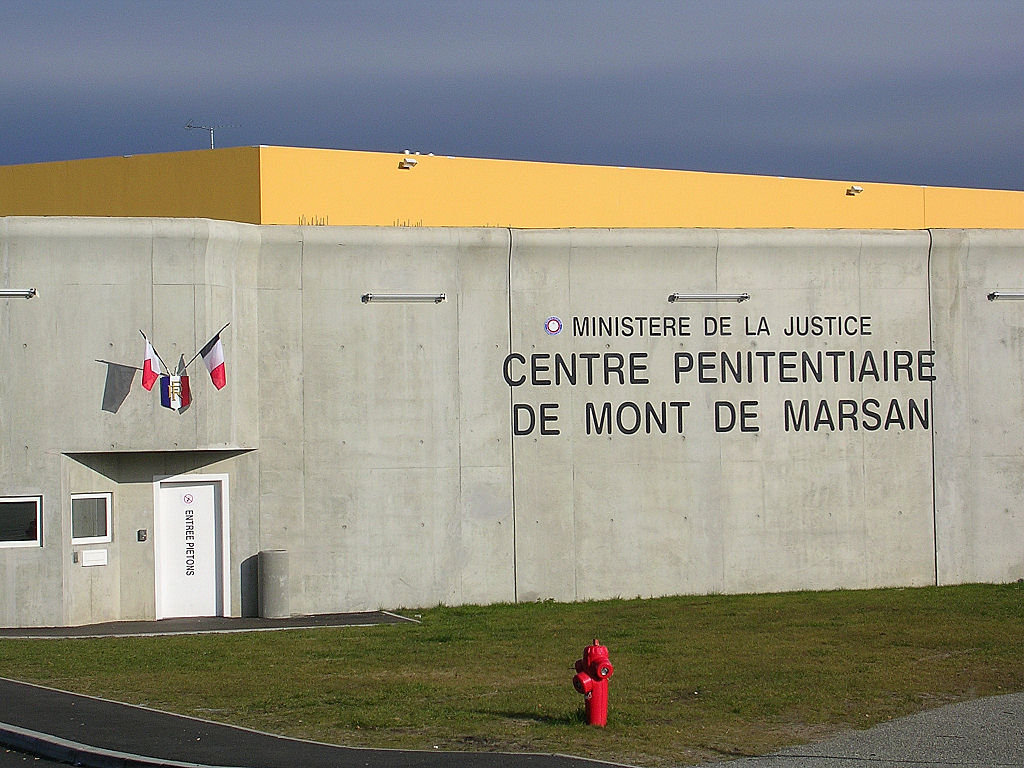 France's Mont-de-Marsan prison. (Image source: Jibi44/Wikimedia Commons)
French prison guards are on strike. In a period of less than 10 days, a number of guards in various prisons were attacked and wounded, mainly by Islamists incarcerated for terrorist offenses or petty criminals apparently on their way to becoming radical Islamists. In reaction, the guards have blocked the normal functioning of the majority of prisons.
The wave of attacks began on January 11, 2018. Three guards of Vendin-le-Vieil's prison, in the north of France, were lightly wounded in a knife attack committed by the Christian Gantzarski, a German convert to Islam who joined Al Qaeda and masterminded the bombing of a synagogue in Djerba, Tunisia, in 2002.
On January 15, 2018, seven guards were attacked and injured by a "radicalized" inmate at Mont-de-Marsan prison, in the south of France.
Continue Reading Article