by Amir Taheri • July 22, 2018 at 4:00 am
In its boldest form, the "foe" is the force that wishes not only to defeat you in a contest or even a war but strives to destroy you.

In democratic societies, the choice may be between "friend" and "enemy". Here, the enemy does not want to wipe you out or even to force you to submit to all his wishes. He wants to deny you a bigger share of power which he wants to keep for himself.

The task of diplomacy and political leadership is to go through the Schmittian spectrum, turning foe into enemy, enemy into adversary, adversary into rival, rival into ally and ally into friend. May be, just may be, in his unorthodox way Trump is trying to do just that. So, let's give him a chance. What do you say?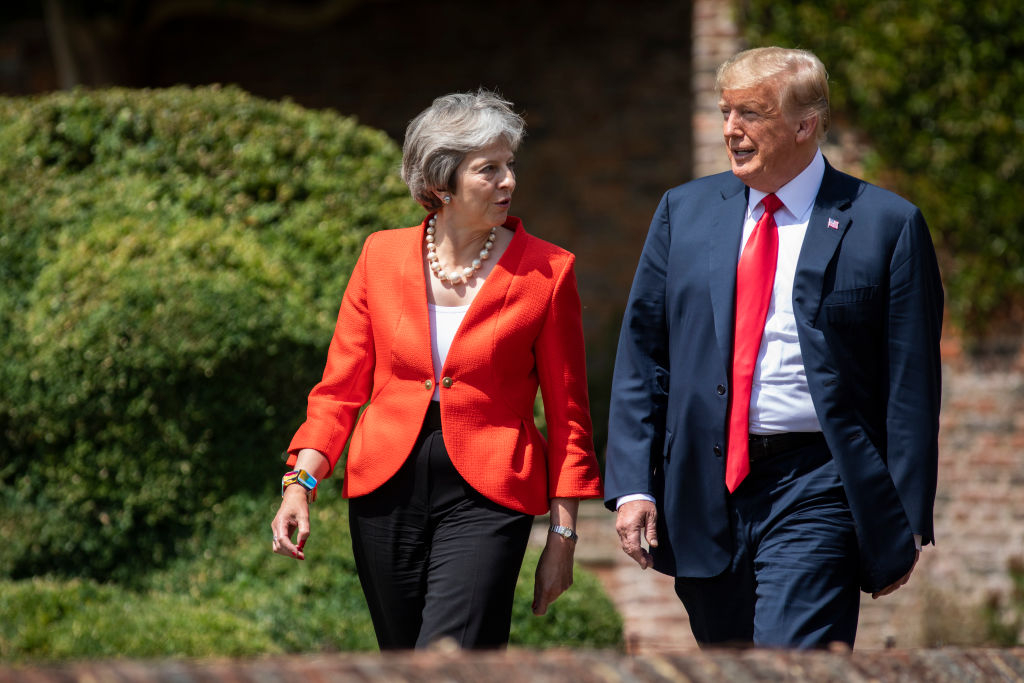 US President Donald Trump and UK Prime Minister Theresa May, on July 13, 2018 in Aylesbury, England. (Photo by Dan Kitwood/Getty Images)
Has Donald Trump been reading Carl Schmitt in secret? The thought came to mind the other day when the US president was concluding his two-day "working visit" to the United Kingdom with a series of impromptu statements before flying to Scotland to play golf. It was by using the term "foe" to describe Russia, China and even the European Union that Trump reminded me of Schmitt.
"We have many foes," Trump asserted while implicitly casting himself as the embodiment of a total state that represents the people, the ordinary folk, the Joe down the block, as opposed to the sneering and self-serving elite.
Continue Reading Article