by Amir Taheri • August 25, 2019 at 4:00 am
In one of those delicious ironies that add flavor to history, as the G7, which ended up including Russia after the fall of the USSR, saw its real power to affect global trends decline while its ambitions to rule the world spiraled. The group could do nothing about the Soviet invasion of Afghanistan, the disintegration of the USSR, the collapse of the Warsaw Pact, the seizure of power by the mullahs in Iran, China shifting gears towards a capitalist system, the wars triggered by Saddam Hussein and the rise of international terrorism in the name of religion. More importantly, perhaps, the "global politburo" had no role in the dramatic technological changes that dragged the world into something bigger than the Industrial Revolution.

By the mid-1990s the G8 summit, as it was before Russia was kicked out, had morphed into a talking shop and a photo-op for political leaders in search of relevance in a new world they could no longer control. In one of the summits, hosted in Lyon by France, the participants made "decisions" on almost everything under the sun, knowing all along that they had neither the intention nor the power to act on any of them.

Well, how relevant is the G7 today? The short answer is: not very much.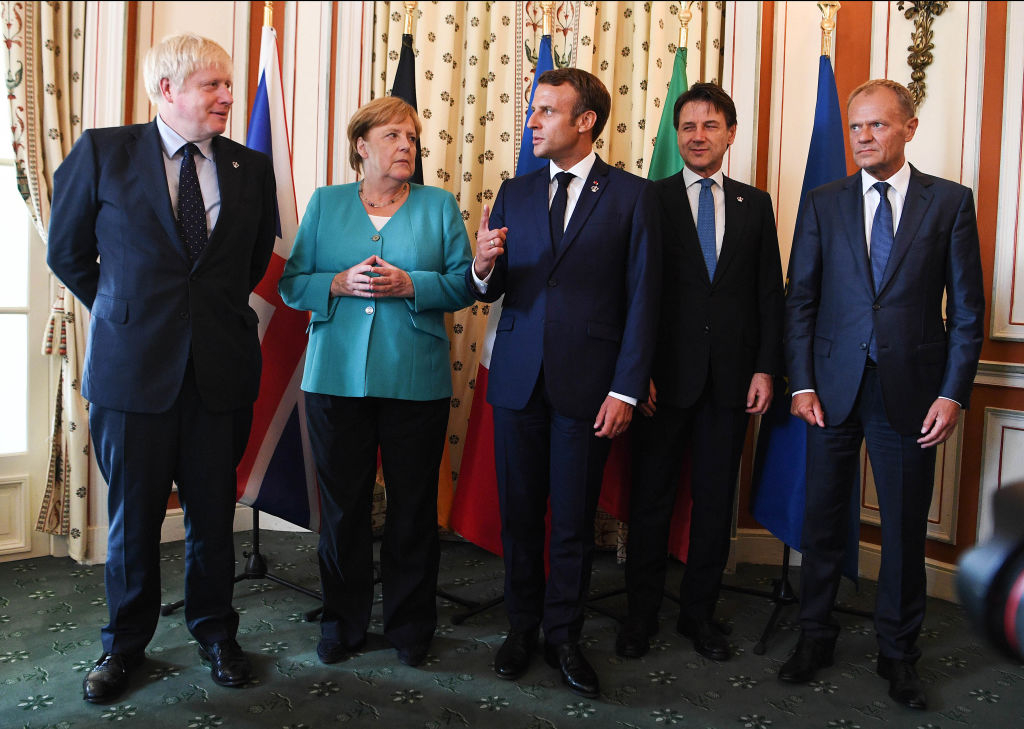 How relevant is the G7 today? The short answer is: not very much. Pictured from left to right: British Prime Minister Boris Johnson, German Chancellor Angela Merkel, French President Emmanuel Macron, Italian Premier Giuseppe Conte and President of the European Council Donald Tusk pose during a G7 coordination meeting on August 24, 2019 in Biarritz, France. (Photo by Andrew Parsons - Pool/Getty Images)
Journalists across the globe have always regarded this time of the year, the heart of the summer, as the silly season in which nothing of much interest happens, at least on the political front. The silly season is filled with news of the birth of double-headed sheep in New Zealand, the discovery of the remains of Atlantis, the lost continent, in the Algerian Sahara or, to add a bit of spice, the suicide of a pedophile billionaire in a high-security prison in America.
Thus, one might say that the G7 summit in the French resort town of Biarritz, starting Saturday, is an exception to the silly season rule. Or is it?
The summit was the brainchild of French President Valéry Giscard d'Estaing who first hosted it as a G6 in 1975 with Britain, Italy, Japan, West Germany, and the US attending.
Continue Reading Article