by Khaled Abu Toameh • January 27, 2020 at 5:00 am
The last time there were Palestinian elections, Hamas won in a landslide. Even if Israel does agree to allow Arab residents of Jerusalem to take part in the Palestinian elections, Abbas will undoubtedly find another excuse to continue his policy of foot-dragging.

Abbas and his senior officials in Ramallah have, in fact, turned the PA into a private fiefdom. They have no functioning parliament, no free media, and no open debate. The only people Abbas consults with are his "yes-men" who appear to agree with every word he says. This is how Abbas likes matters, and he obviously sees no reason why Palestinians should waste money and energies on new elections as long as they have him as president for life.

As long as Abbas can use the issue of the elections to denounce Israel, why not do so? His friends in the European Union would be more than happy to join him in skewering Israel for not allowing Palestinian elections (if that turned out to be the case). Many EU representatives are Abbas's useful idiots, gladly parroting his every anti-Israel pronouncement.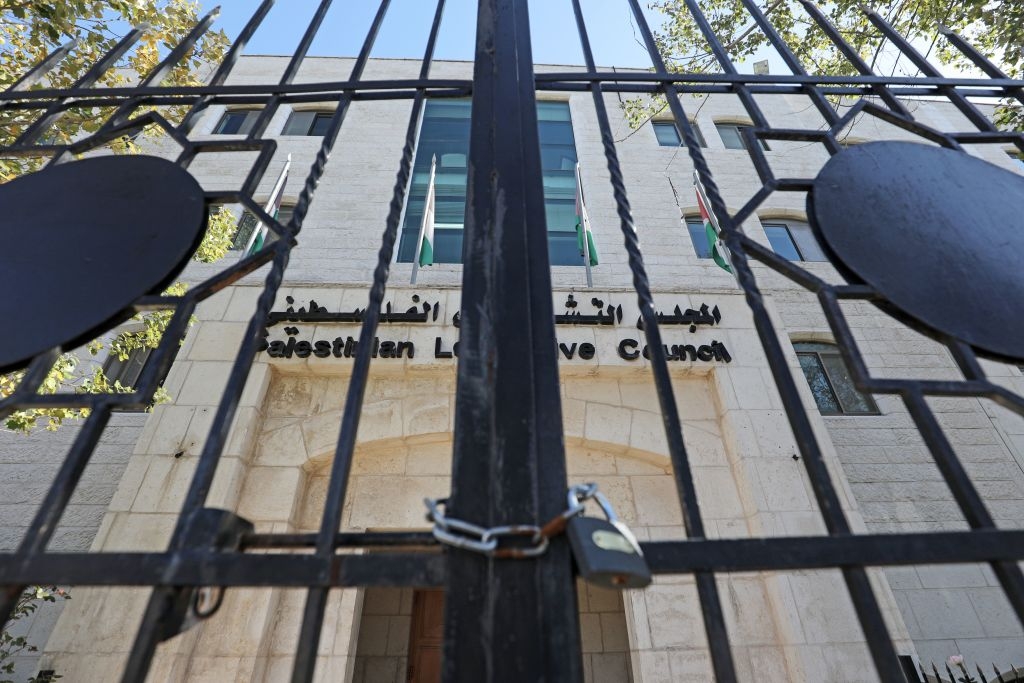 The Palestinians have been without a functioning parliament since Hamas's violent takeover of the Gaza Strip in 2007. The parliament building is still standing, dusty and unused, in Ramallah, and Palestinian parliament members have continued receiving salaries although they have been doing nothing. (Photo by Abbas Momani/AFP via Getty Images)
This month, Palestinian Authority President Mahmoud Abbas entered the 16th year of his four-year-term in office. Abbas, who was elected to succeed Yasser Arafat in January 2005, has since avoided holding a Palestinian presidential election, each time using a different excuse. While in the past he used to blame his rivals in Hamas for the failure to hold a new election, Abbas is now trying to hold Israel responsible. His attempt seems to be supported by some Europeans.
Abbas's four-year tenure ended in January 2009. Two years earlier, Hamas had violently seized control of the Gaza Strip, by ousting Abbas's Palestinian Authority (PA) regime and throwing some of his loyalists from the top floors of tall buildings.
Back then, Abbas's excuse may have sounded convincing: he and his senior PA officials argued that there was no chance Hamas would allow a free election in the Gaza Strip.
Continue Reading Article