by Lawrence Kadish • July 18, 2019 at 5:00 am
John Adams, the nation's second President, understood that studying history, and specifically conflict between nations, would give us the means of avoiding the next battle, conflict between nations and of protecting our shared future.

"... I must study Politicks and War that my sons may have liberty to study Mathematicks and Philosophy. My sons ought to study Mathematicks and Philosophy, Geography, natural History, Naval Architecture, navigation, Commerce and Agriculture, in order to give their Children a right to study Painting, Poetry, Musick, Architecture, Statuary, Tapestry and Porcelaine." – Letter by President John Adams to Abigail Adams, May 12, 1780.

The reality is we remain at war -- with those who brought down the Twin Towers and attacked the Pentagon, who apparently consider a diverse, interdenominational nation an outrage that must be erased from the globe.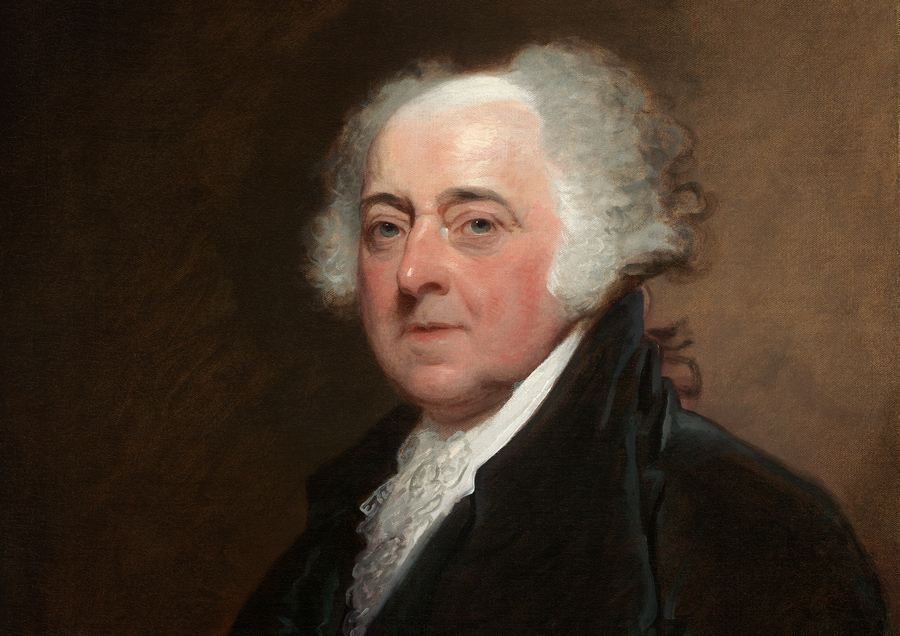 A portrait of US President John Adams, as painted by Gilbert Stuart circa 1800/1815. (Image source: National Gallery of Art)
President John Adams has something to say to students this fall but it is unlikely he will be given the chance.
Across the United States, this summer will be used by educators to convene conferences on curriculum, classroom content and study guides to present to students in September. Likely absent from most of their agendas will be a comprehensive study of the most seminal event in the last century -- World War II -- which continues to define the world we live in, our geopolitical borders, our society, the role of technology and America's leadership role around the globe.
Social studies teachers will be the first to admit despair. In many school districts, a single 45-minute period is all that is offered in the course of an entire class year for the study of this global conflict, Gloria Sesso, chairperson of the Long Island, N.Y. Committee for the Social Studies, told Gatestone.
Continue Reading Article