by Judith Bergman • January 16, 2019 at 5:00 am
The decision to send the criminal inhabitants of the asylum center to the uninhabited island of Lindholm caused great relief in Bording -- an element the international press appears to have missed. Clearly, the right of law-abiding citizens to live in peace does not count for much on the scale of international moral outrage.

Significantly, the outraged international press did not offer any answers to the legitimate question of what governments are supposed to do with hardened criminal asylum seekers, who pose a genuine threat to their surroundings and have been sentenced to deportation, but cannot be deported from the country because of international human rights obligations.

The problem is far from a uniquely Danish one: virtually all European countries have signed international human rights conventions that leave them with the same dilemma.

The country did not just "change". Danish politicians, with their policies, changed it.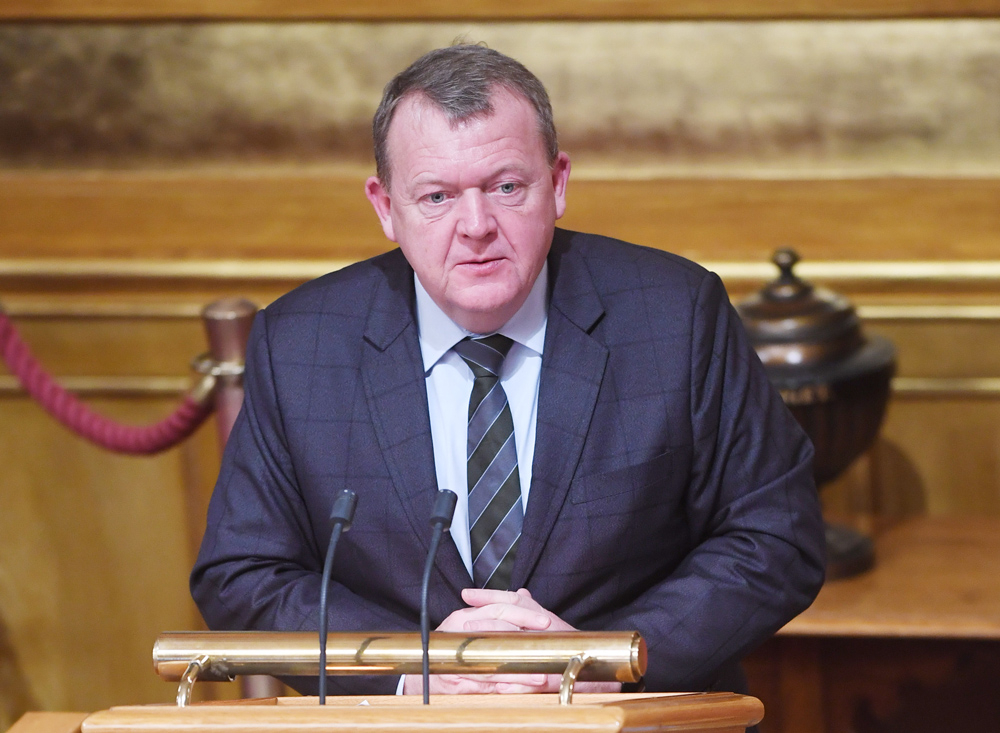 In his recent New Year's speech, Danish Prime Minister Lars Løkke Rasmussen mentioned that Muslim parallel societies constitute a problem and that immigrants must learn to put secular values over religious ones. He just did not say how he planned to address all that. Pictured: Rasmussen in October 2018. (Photo by Rune Hellestad/Getty Images)
Denmark made international headlines in late November 2018, when the Danish government announced a plan to send certain asylum seekers to the small, uninhabited island of Lindholm. The international outrage was intensified when it came to light that the island currently houses a research center for contagious animal diseases; that the ferry which the asylum seekers will be able to take to the mainland during the day (it does not operate in the evening) is named "Virus"; and that the asylum center will be accompanied by a constant police presence on the island.
The group of asylum seekers meant to live in Lindholm consists of criminals of various sorts, including those who have been sentenced to be deported from Denmark, those who are considered a security threat to Denmark, and so-called "foreign warriors".
Continue Reading Article