by Douglas Murray • December 11, 2017 at 5:30 am
The reaction around the world in recent days has been a reminder of the one central truth of the whole conflict. Those who cannot accept that Jerusalem is the capital of the State of Israel tend to be exactly the same as those who cannot accept the State of Israel.

Trump comes out of the whole situation well -- taking on a promise that his three predecessors made, but on which only he had the courage to act. Those who have most forcibly criticised him, on the other hand, have shown something weak, as well as ugly, about themselves.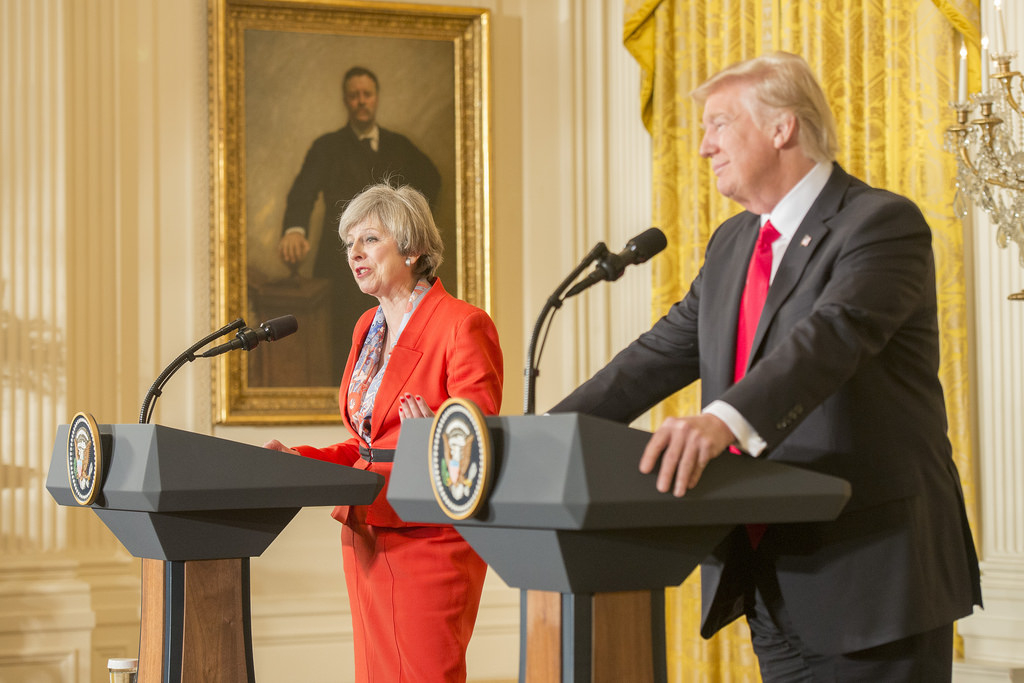 Following President Trump's historic and commendable announcement on the status of Jerusalem last week, Britain's Prime Minister Theresa May chose to berate Trump. Pictured: PM May, on January 27, 2017 addresses the media in Washington, DC alongside President Trump. (Image source: 10 Downing St./Flickr)
President Trump's announcement on the status of Jerusalem last week was both historic and commendable. Historic because it is the first time that an American president has not just acknowledged that the Israeli capital is Jerusalem but decided to act on that acknowledgement. Commendable for breaking a deceitful trend and accepting what will remain the reality on the ground in every imaginable future scenario. As many people have pointed out in recent days, there is not one prospective peace deal between the Israelis and the Palestinians in which Tel Aviv becomes the capital of the Jewish state.
Continue Reading Article