by Guy Millière • January 22, 2020 at 5:00 am
"In France, perpetrators of anti-Semitic attacks claim insanity to elude justice. The mental illness defense has become more prevalent when it comes to hate crimes in France. And it seems to be working." — Shirli Sitbon, Haaretz.

Muslim anti-Semitism has long been ignored in France.

"The situation is not under control." — Celine Pina, Le Figaro.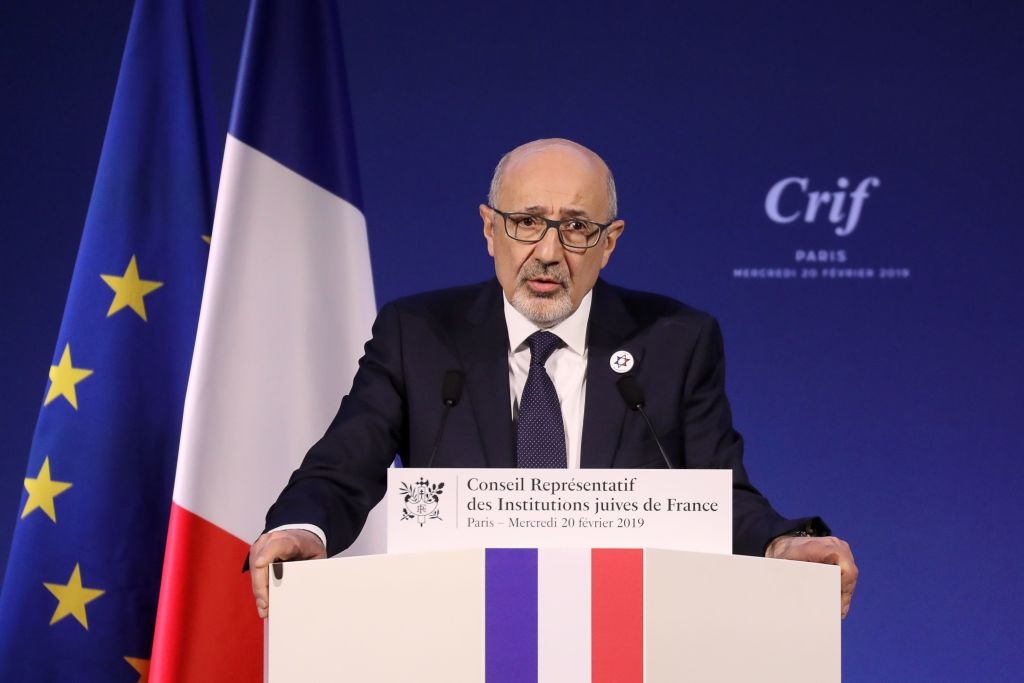 A French court recently ruled that Kobili Traoré would not stand trial for torturing and murdering Sarah Halimi, a 66-year-old Jewish woman, saying that Traoré had a "temporary abolition of discernment" from smoking marijuana. Francis Kalifat (pictured), president of the Representative Council of French Jewish Institutions, remarked that "an anti-Semitic murder could become the only murder excused by the courts on the basis of the use of drugs, while in all other cases, drugs are an aggravating factor." (Photo by Ludovic Marin/AFP via Getty Images)
Paris, April 4, 2017. Sarah Halimi, a 66-year-old Jewish woman, is thrown from her third-floor balcony or window. Her body lands in the building's courtyard. Her murderer first had tortured her. Neighbors had heard screams and called the police. Nine officers came, but when they heard through the door a man shouting "Allahu Akbar", they ran downstairs to wait for reinforcements. When Kobili Traoré finally surrendered, he said, "I killed the sheitan" (Arabic for "Satan"). While torturing his victim, he said, he had recited verses from the Qur'an, and the Qur'an had "ordered him to kill a Jew". He said he had spent the previous day in a nearby mosque. He was placed in a mental institution, where he told the psychiatrist who examined him that he smoked marijuana.
Continue Reading Article