by Guy Millière • August 16, 2018 at 5:00 am
France's Justice Department is not independent of the government; no judge will seek to know more about Macron's scandal. No thorough and deep investigation will take place. The French media are largely subsidized by the government and no more independent of the government than the Justice Department is.

Even the French media that are not funded by the state self-censor what they report, because they are supported by businesses that depend on government contracts. No French journalist will try to discover a thing.

The economist Charles Gave recently used statistical data to demonstrate that if nothing changes, the non-Muslim population of France could be a minority in 40 years. He added: "What happened to Spain or Asia Minor in the 10th and 11th centuries will happen to Europe in the 21st century, that is a certainty."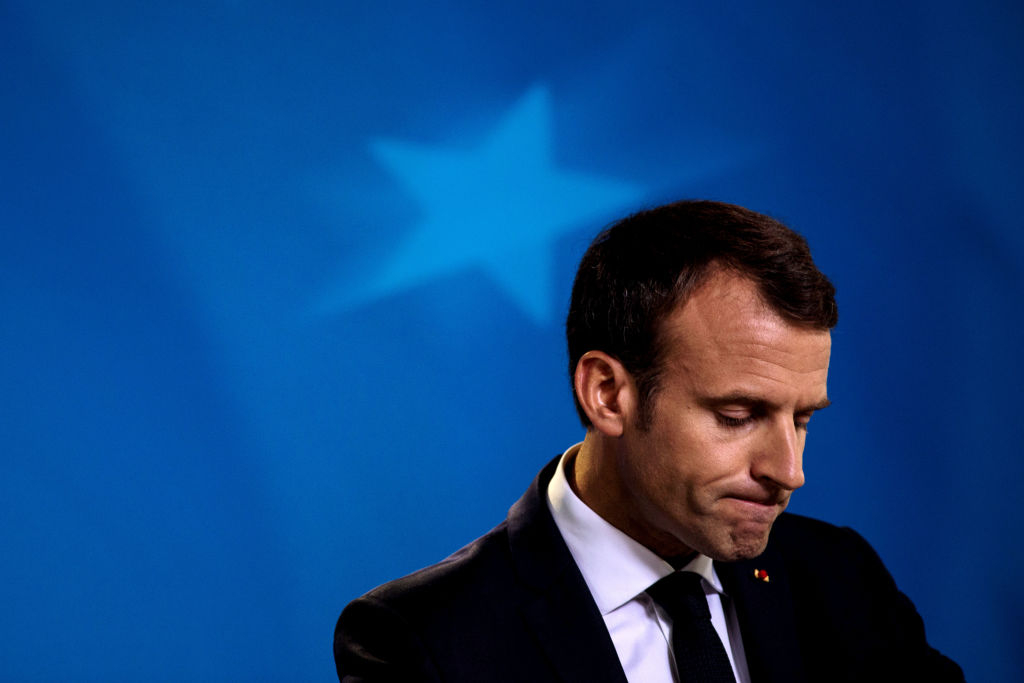 French President Emmanuel Macron. (Photo by Jack Taylor/Getty Images)
When Emmanuel Macron was elected president of France in May 2017, he was portrayed as a reformer who was going to change everything in France and beyond.
Continue Reading Article