by Soeren Kern • November 16, 2018 at 5:00 am
"Israel has hypnotized the world, may Allah awaken the people and help them see the evil doings of Israel." — Ilhan Omar, in a tweet, November 2012.

"When a politician singles out Jewish allies as 'evil,' but ignores every brutal theocratic regime in the area, it's certainly noteworthy...." — David Harsanyi, New York Post.

"With many Jews expressing distaste for an 'illiberal' Israel, it's little surprise that the bulk of American Jewry isn't overly bothered about the election of Socialists who are unsympathetic to the Jewish state or consider Zionism to be racist." — Commentator Jonathan Tobin.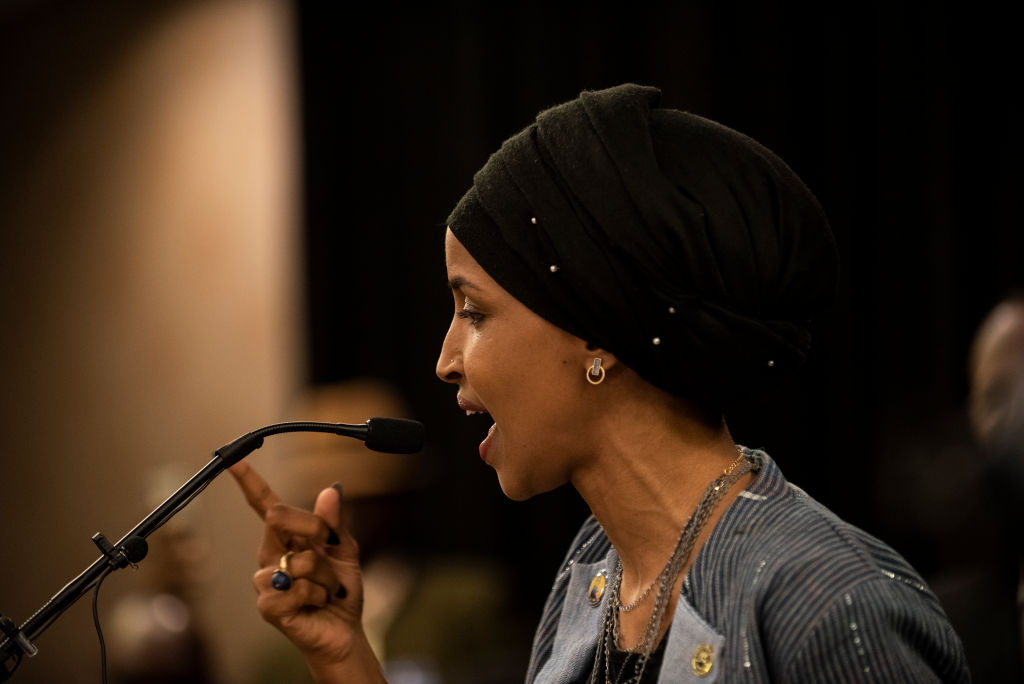 Ilhan Abdullahi Omar (pictured) and Rashida Harbi Tlaib will be the first two Muslim women ever to serve in the US Congress. During her campaign, Omar criticized anti-Israel boycotts. Less than a week after being elected, however, Omar admitted that she supports the boycotts. (Photo by Stephen Maturen/Getty Images)
Ilhan Abdullahi Omar of Minnesota and Rashida Harbi Tlaib of Michigan will be the first two Muslim women ever to serve in the US Congress. Most of the media coverage since their election on November 6 has been effusive in praise of their Muslim identity and personal history.
Less known is that both women deceived voters about their positions on Israel. Both women, at some point during their rise in electoral politics, led voters — especially Jewish voters — to believe that they held moderate views on Israel. After being elected, both women reversed their positions and now say they are committed to sanctioning the Jewish state.
Continue Reading Article