by Con Coughlin • November 16, 2019 at 5:00 am
By far the most likely casualty of a Corbyn government would be the Five Eyes intelligence-sharing network, where there is a strong likelihood that other member states of the alliance will be deeply reluctant to share highly sensitive material with a British prime minister who has spent his entire political career openly associating with regimes and groups that are utterly hostile to the West and its allies.

At the heart of his hard Left approach to foreign policy lies a deep hatred for the US and its role in safeguarding the interests of the Western democracies.

Thus Mr Corbyn's instinct is to be more sympathetic to the views of Russia, Iran, North Korea and the Assad regime in Syria than Britain's long-standing allies in Washington and Europe.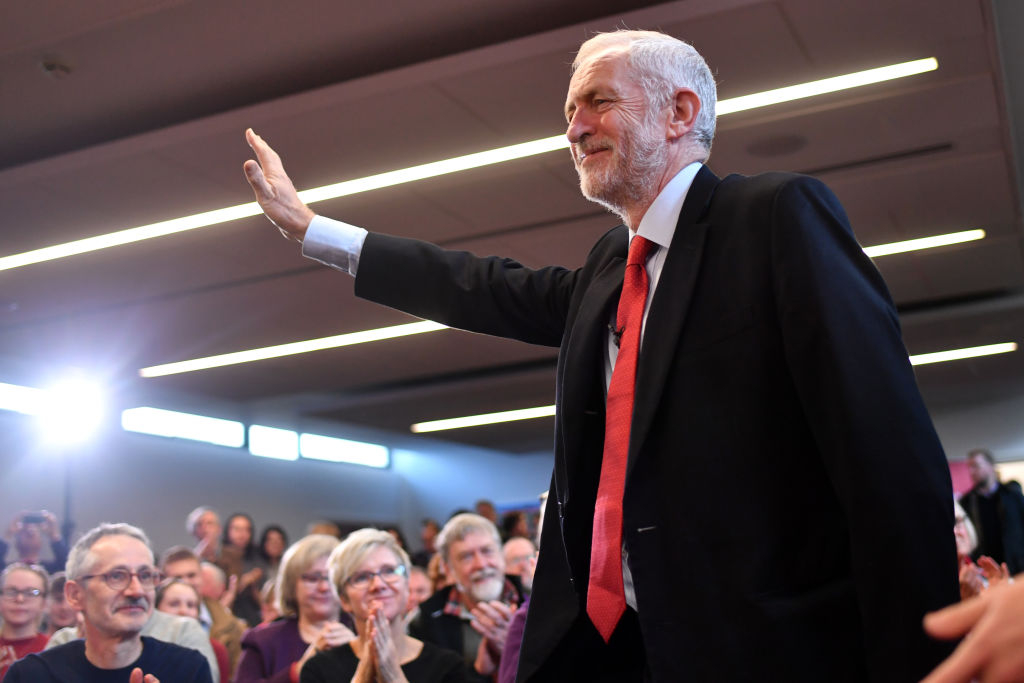 Mr Corbyn makes no secret of where his true sympathies lie. (Photo by Anthony Devlin/Getty Images)
With the British general election now well underway, Britain's allies need to give serious consideration about how they would deal with Jeremy Corbyn, the Labour party's hard left candidate, in the event of him becoming prime minister.
The prospect of Mr Corbyn entering Downing Street is of particular concern for the US given the current level of close cooperation that currently exists between Washington and London, especially regarding national security issues.
As one highly influential American security source told me earlier this week, "A Corbyn government would not just be a disaster for Britain. It would be a disaster for the US and other Western allies who work closely with London on a whole range of global security issues."
Continue Reading Article