by Khaled Abu Toameh • October 15, 2018 at 5:00 am
While Palestinian hatred for President Trump and his administration does not come as a surprise, what is strange is that the two Palestinians factions -- Fatah in the West Bank and Hamas in the Gaza Strip -- are now using the US president's awaited plan to throw mud at one another.

Mahmoud Abbas evidently wants the world to believe that Hamas is working for Trump and Israel. Hamas, for its part, wants Palestinians to believe that if anyone is part of the Trump administration's "conspiracy," it is Abbas and his Fatah faction.

Guess who gets caught in the crossfire -- again. The Palestinians. It is they who continue to pay the price for the vicious strife between their "leaders" -- in both the West Bank and the Gaza Strip.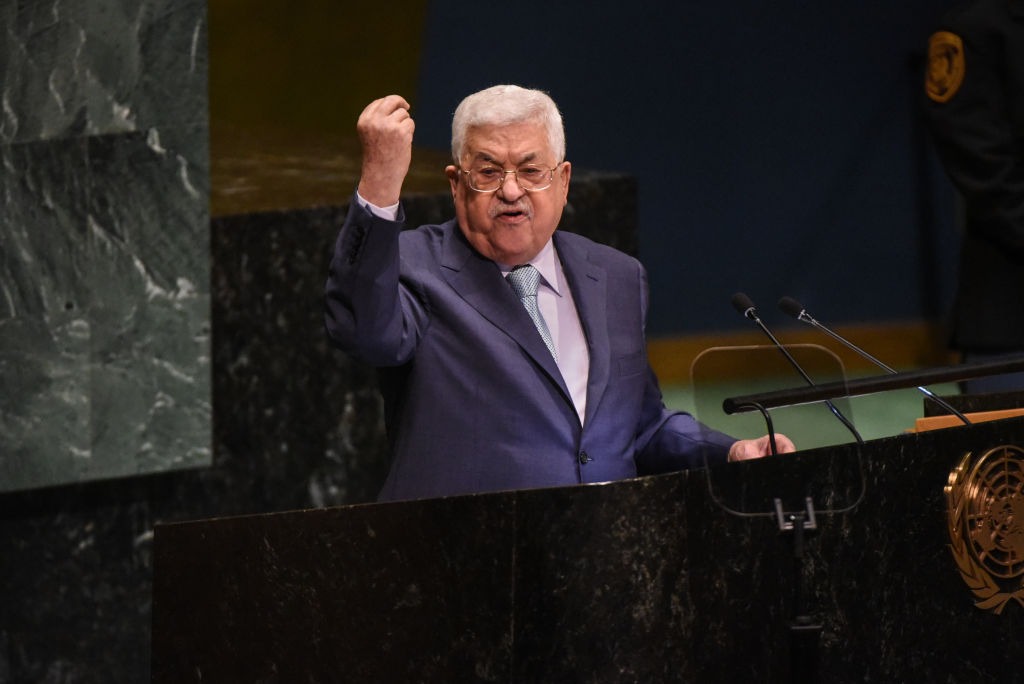 Palestinian Authority President Mahmoud Abbas evidently wants the world to believe that Hamas is working for President Trump and Israel. Pictured: Abbas delivers a speech at the UN General Assembly on September 27, 2018 in New York City. (Photo by Stephanie Keith/Getty Images)
No Palestinian -- or anyone else for that matter -- has been made privy to US President Donald J. Trump's long-awaited plan for peace in the Middle East, which has also been referred to as the "deal of the century." This minor detail however, has not prevented the Palestinians from rejecting the rumored plan, on the pretext that it is aimed at "liquidating" the Palestinian cause and national rights.
Hardly a day passes without Palestinian leaders and officials across the political spectrum behaving as if they know every detail of the "deal of the century." The Palestinians are not even prepared to wait until the US administration actually presents a plan.
The Palestinian rejection of a yet-to-be-announced peace plan should not surprise anyone. The Palestinians will never accept any plan from a US administration they consider extremely "hostile" to the Palestinians and "biased" in favor of Israel.
Continue Reading Article