by Majid Rafizadeh • August 22, 2019 at 5:00 am
"As long as Iran has money, we will have money...." — Hezbollah leader Sheikh Hassan Nasrallah, Secretary General of the Lebanese paramilitary party; CNSnews.com.

"Iran Executed 110 In Six Months, Including Minors" — Radio Farda, July 5, 2019.

It is not hard to track Iran's aggression and quest for regional dominance in the Middle East.

What should come as a surprise, is that the Democratic presidential candidates have apparently not learned a thing from the damage their nuclear deal inflicted -- in Iran, in the region and even as far as Venezuela -- under the leadership of their former president.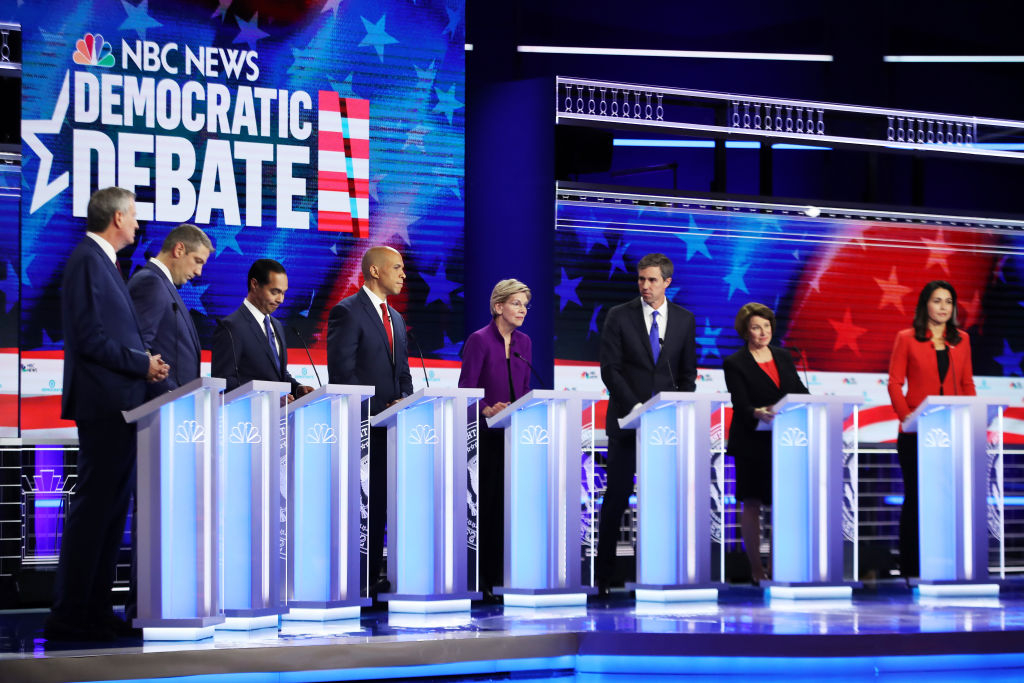 The Democratic Party's presidential campaign is receiving massive interest in Iran. Pictured: A Democratic Party presidential debate on June 26, 2019 in Miami, Florida. (Photo by Joe Raedle/Getty Images)
The ruling mullahs of Iran, whose undue influence and bullying in the region have been significantly restrained by America in times past, have, as expected, been championing hate and dissent against Washington. They have been monitoring events in the United States with keen attention; a vivid example is the massive interest the Democratic Party's presidential campaign is receiving from the Islamic Republic of Iran. The mullahs seem to enjoy a cordial relationship with the Democratic Party -- why not? The former administration of President Barack Obama was most generous and sympathetic to their cause: being able to create a nuclear-weapons capability.
Continue Reading Article