by Bassam Tawil • May 23, 2018 at 5:00 am
Ultimately, it is all about money. The Palestinian Authority is desperate for US financial aid; without it the Palestinian leadership would not be able to survive. So the Palestinians are hoping to extort protection money from the Americans. It is like saying, "You see what will happen to you if you stop funding me? It could always get worse for you. I suggest that you restore my accountability-free funding, and perhaps I will see to it that you do not get hurt."

The Americans should call the Palestinian bluff and send a warning to the Palestinian leadership that there will be consequences for their rhetoric and actions if they do not cease the incitement and brainwashing. The US should use the money as leverage to demand this from the Palestinians. The Palestinian Authority needs your money and you have the right to demand something good in return for it. There is no reason why any American should be funding the same Palestinian propaganda machine that is inciting not only against Israel, but also against the US and its citizens.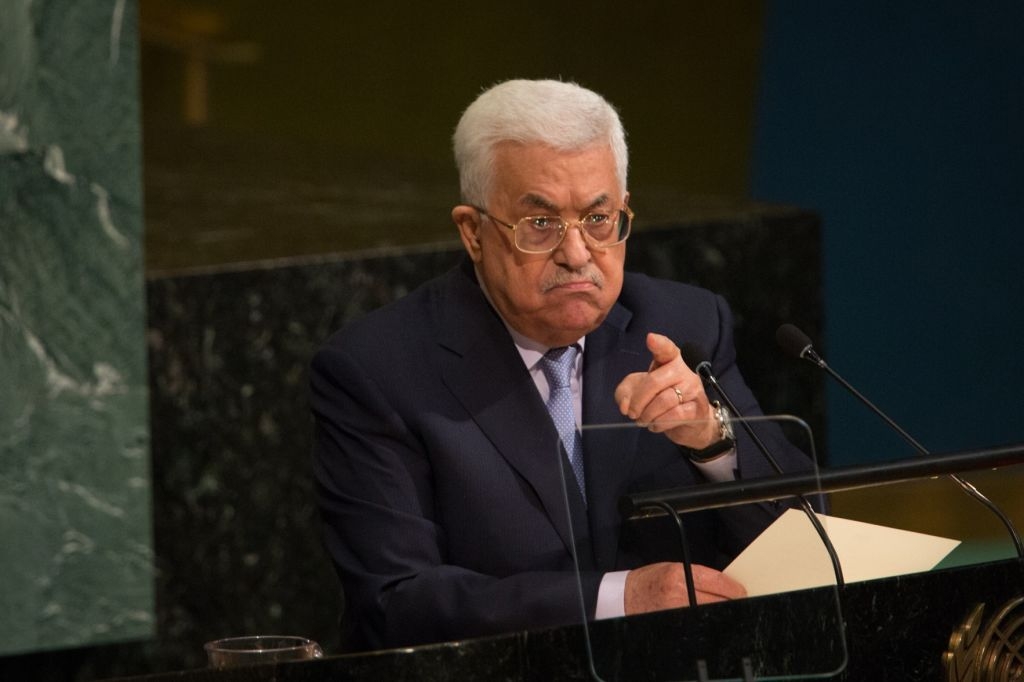 Now it is official: Palestinians view the US as an enemy. Anti-US rhetoric comes from Palestinians representing all walks of life -- from President Mahmoud Abbas to ordinary citizens in the West Bank and Gaza Strip. Some Palestinians even see US citizens and officials as "legitimate targets" for violent assaults. Pictured: Palestinian Authority President Mahmoud Abbas. (Photo by Kevin Hagen/Getty Images)
There is a new development in Palestinian hatred of the Trump administration: the Palestinian leaders' verbal attacks on the US are now being translated into acts of violence against US delegations visiting Palestinian communities in the West Bank.
The Palestinian campaign against the US began in December 2017, when President Donald Trump made his announcement recognizing Jerusalem as Israel's capital, and escalated after he announced that the US embassy in Tel Aviv would be moved to Jerusalem.
The anti-US rhetoric has come from Palestinians representing all walks of life -- from the most senior, including President Mahmoud Abbas, to ordinary citizens in the West Bank and Gaza Strip, and from secular groups such as the ruling Fatah faction to extremist Islamist organizations such as Hamas and Palestinian Islamic Jihad.
Continue Reading Article