by Khaled Abu Toameh • July 19, 2018 at 5:00 am
The Iranian general did not offer to build the Palestinians a hospital or a school. Nor did he offer to provide financial aid to create projects that would give jobs to unemployed Palestinians in the Gaza Strip. His message to the Palestinians in the Gaza Strip: Iran will give you as much money and weapons as you need as long as you are committed to the jihad (holy war) against Israel and the "big Satan," the US.

The same Hamas that is telling UN representatives that it wants to improve the living conditions of Palestinians in the Gaza Strip is the one that is reaching out its hand to Iran to receive funds and weapons.

Now, someone needs to step in and stop Iran from setting foot in the Gaza Strip and using the Palestinians as cannon fodder in Tehran's campaign against the US and Israel. How might someone do that? It is not so complicated. Any international aid to the Gaza Strip must be conditioned on ending Iran's destructive effort to recruit Palestinians groups as its soldiers. It is that simple.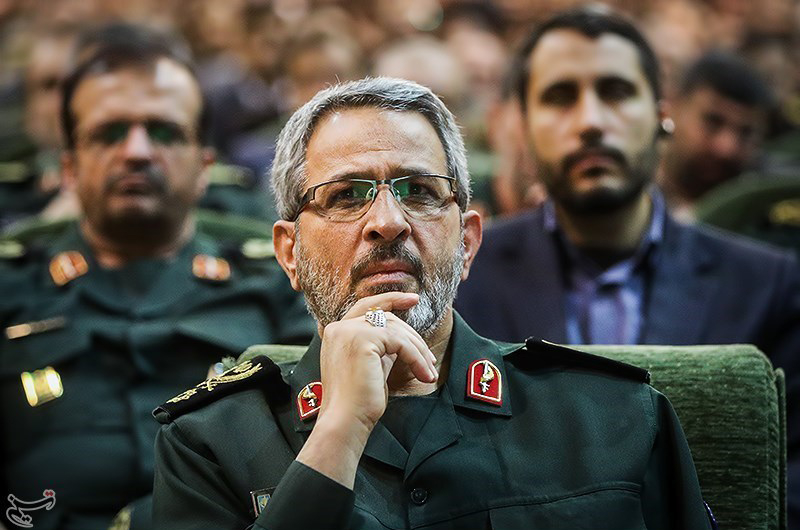 Iranian Islamic Revolutionary Guards General Gholamhossein Gheybparvar. (Image source: Tasnim via Wikimedia Commons)
While the United Nations, Israel and the US are proposing plans to alleviate the suffering of the Palestinians in the Hamas-ruled Gaza Strip, Iran is pledging to continue its financial and military aid to Palestinian terror groups.
Iran's meddling in the internal affairs of the Palestinians is not new. The Iranians have long been providing Hamas and the Palestinian Islamic Jihad terror groups with money and weapons. Were it not for Iran's support, the two groups, which do not recognize Israel's right to exist, would not have been able to remain in power in the coastal enclave.
Iran's support for the Palestinian terror groups has a twofold goal: first, to undermine the Palestinian Authority, which is headed by Mahmoud Abbas, and which Tehran sees as a pawn in the hands of the US and Israel; and second, to advance Iran's goal of destroying Israel.
Continue Reading Article