On March 11, 2018, the UN Special Advisor on Genocide Prevention told the chairman of the National Human Rights Commission of Bangladesh that the United Nations is planning to amass evidence of genocide against the Rohingyas in Myanmar (formerly Burma) through a judicial investigation.
The persecution of Muslims in Myanmar has been condemned by Western policymakers, international human rights organizations and the United Nations for the past year. Since August alone, more than 600,000 Rohingya Muslims have fled to Bangladesh to escape atrocities committed against them by the Burmese army.
During the same period, however, more than 100,000 Hindu Rohingyas have also sought refuge in Bangladesh, but for a different reason: to escape the brutality of the members of Arakan Rohingya Salvation Army (ARSA), a Muslim terrorist outfit fighting against the Myanmar government.
The plight of these Hindus has received little media coverage: the authorities in Bangladesh have been hesitant to report that many of them have refused to be placed in refugee camps with Muslim Rohingyas, some of whom were among the perpetrators of crimes against them back at home in Myanmar's Rakhine State. These crimes include the slaughter of Hindu boys and men, and the mass rape of Hindu girls and women -- brutal practices that are going on to this day in Myanmar.
To compound the tragedy, the human trafficking underworld has been luring female Hindu refugees from Myanmar away from Bangladesh with false promises of sweet jobs in the Middle East and the West. Well-to-do Arabs are reportedly purchasing these girls and women as sex slaves through at least 17 trafficking syndicates.
In its effort to gather evidence against the Burmese government for its ethnic cleansing of Rohingya Muslims, the international community must not let the dire circumstances of the Hindu Rohingyas go unnoticed.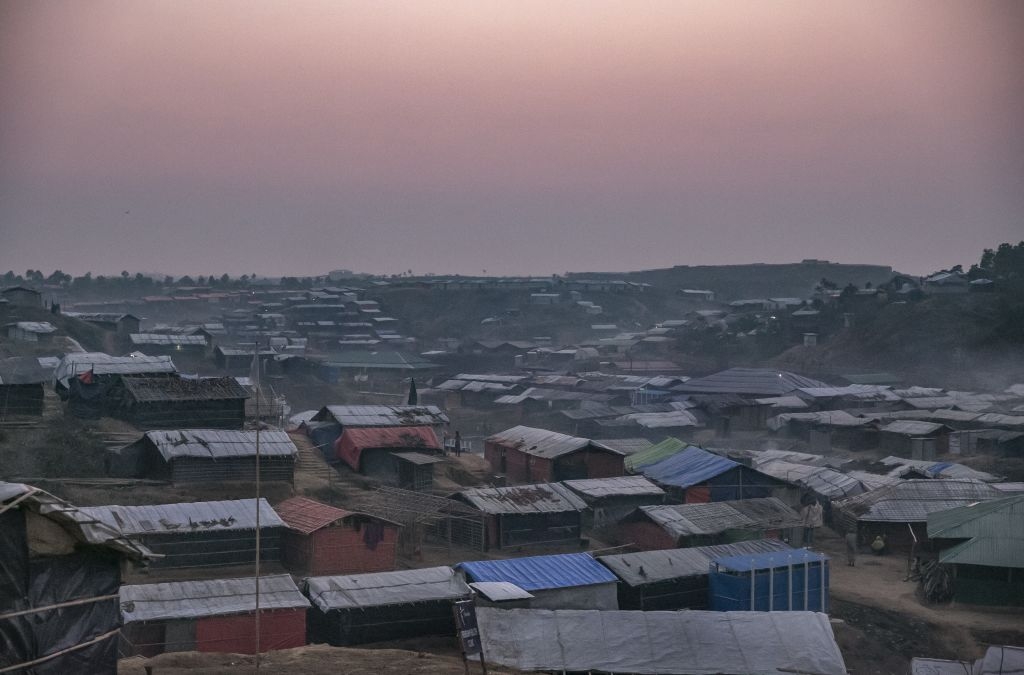 Pictured: The Balukhali refugee camp in Cox's Bazar, Bangladesh, which houses Rohingyas who fled Myanmar. (Photo by Allison Joyce/Getty Images)
Keya Mukherjee is a freelance journalist specializing in Asian and global affairs.