by Giulio Meotti • December 18, 2017 at 5:00 am
As the progressive publication Prospect asked, "if we are no longer a Christian country, what are we?"

Christians in the UK are on course to be in the minority by the middle of the century.

What defines Europe are its boundaries – not physical but cultural. Without its culture, Europe could not be distinguished from the rest of the world. And the pillar of this culture is based on the Judeo-Christian heritage and values.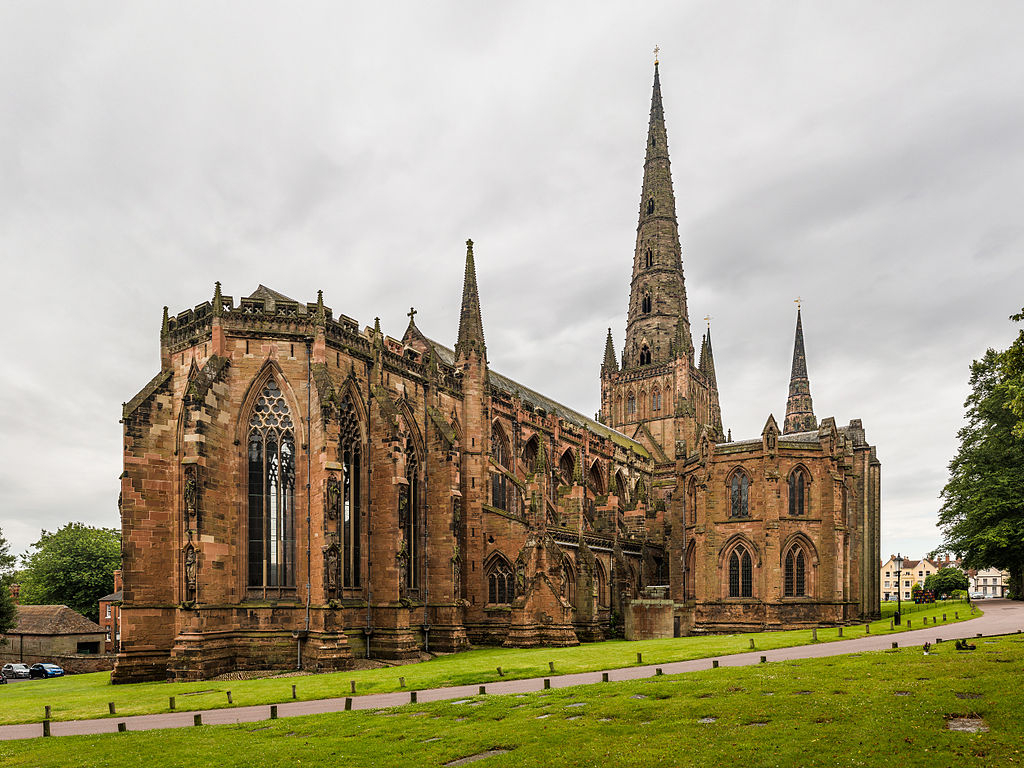 Lichfield Cathedral, in Staffordshire, England. (Image source: Wikimedia Commons/David Iliff.
License: CC-BY-SA 3.0
)
British Christian publications have been wondering if we are witnessing the "extinction of Christianity in Egypt", where the Christian faithful have suffered persecution and terror attacks at the hands of Islamic fundamentalists. Christian leaders also seem to be wondering if Christianity will be "extinct within a generation" in the UK, where religious people enjoy total freedom of worship and faith.
Last year, the Church of England began to formulate a religious revolution. Its canonical laws require that British churches hold their functions every Sunday. The dramatic crisis of Christianity in the UK, however, is pushing the Anglican church to rewrite those rules, in order not to officiate in empty and abandoned churches.
Continue Reading Article