December 6, 2021 at 1:30 pm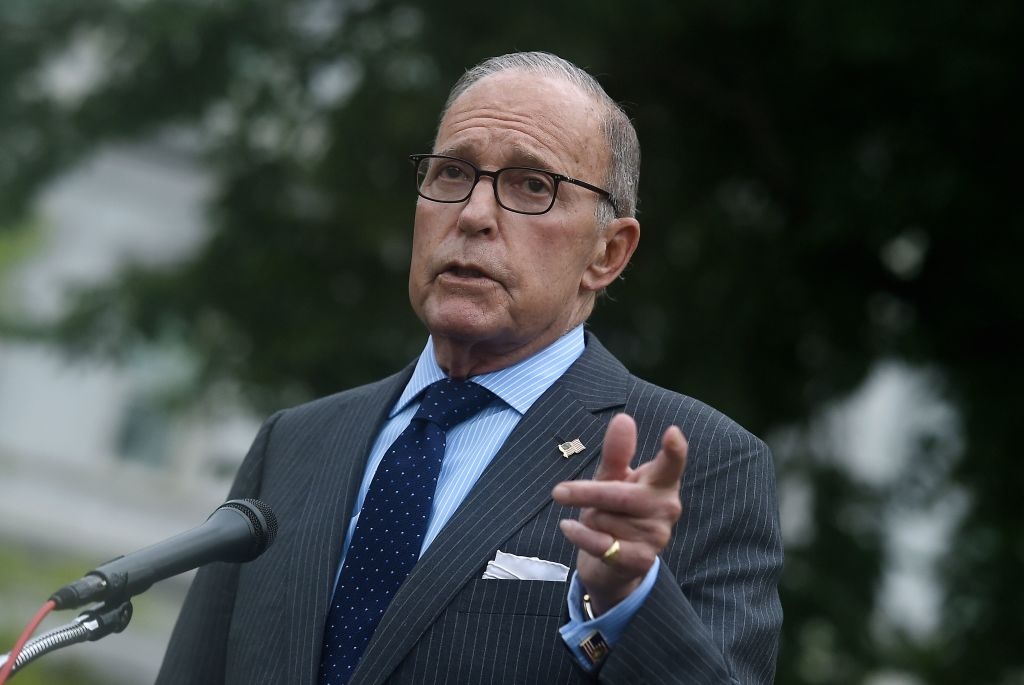 The winning submissions to Gatestone's upcoming educational essay contest will be determined by a panel of judges headed by Larry Kudlow, former Director of the National Economic Council. (Photo by Olivier Douliery/AFP via Getty Images)
Gatestone Institute is launching an educational essay contest that challenges America's youngsters, ages 16-21, to submit an essay, based on facts that need to be sourced in the essay, on the nation's economy and America's growing multi-trillion-dollar deficit.
Winning essayists will be eligible for a $10,000 share of the $100,000 in cash prizes to be determined by a panel of judges headed by Larry Kudlow, former Director of the National Economic Council and host of the television show Kudlow on the Fox Business Network (weekdays at 4 pm) and the Larry Kudlow Radio Show on 77 WABC.
As Mr. Kudlow has observed, "We were endowed by our Creator with the inalienable rights of life, liberty and the pursuit of happiness. We were not endowed by the Federal Government. We were not endowed by entitlements. We were not endowed by pork barrel spending; we were not endowed by budgetary earmarks, and we were not endowed by confiscatory taxes."
Continue Reading Article