Iran Enters the Peace Process
Hamas's apparent rapprochement with Iran paves the way for Iran to play a major role in the Palestinian arena. Iranian military experts could soon be arriving in the Gaza Strip to train members of Hamas and other terrorist groups. This does not bode well for the Palestinian Authority and its leader, Mahmoud Abbas.
Hamas is so desperate following the ouster of Egyptian President Mohamed Morsi that it is now seeking to mend fences with Iran.
The honeymoon between Hamas and Iran is about to resume -- bad news for both the peace process and stability in the region.
Relations between Hamas and Iran became strained after the Palestinian Islamist movement decided to support the rebels fighting against Syrian President Bashar Assad's regime.
Both Syria and Iran have since been boycotting Hamas, which until recently enjoyed political, financial and military aid from the two countries.
For some time, Hamas did not appear to be very worried about the loss of its allies in Tehran and Damascus.
Hamas leaders believed that the support of Qatar and Egypt's ruling Muslim Brotherhood was enough to keep it in power in the Gaza Strip.
But now that Hamas has lost the backing of the largest Arab country, Egypt, its leaders realize that they can not depend only on Qatar's support.
Hamas leaders see the decision to charge Morsi with "collaboration" with their movement as a "declaration of war" against their regime in the Gaza Strip.
Hamas leader Ahmed Bahr scoffed at the charges against Morsi, dubbing them "ridiculous." He also warned the Egypt's new rulers of tightening the blockade on the Gaza Strip by turning Hamas into a "hostile" entity.
Beleaguered Hamas officials revealed this week that they have contacted the Iranians with the hope of patching up differences between the two sides.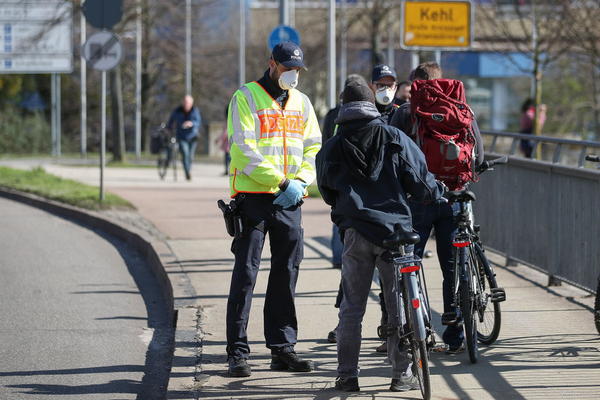 Iran's then-President Mahmoud Ahmadinejad warmly greets Hamas leader Khaled Meshaal at a Sept 13, 2009 meeting. (Source: Fars News Agency)
Ahmed Yusef, a senior Hamas official, was quoted as saying that his movement recently held two meetings with Iranian government officials in an attempt to achieve reconciliation between the two parties.
"Iran and Hamas have a common interest and we are keen on not losing anyone," Yusef said in an interview with Asia News. "The case of Palestine is the case of the entire Islamic nation and we want everyone to meet around this case."
Hamas's apparent rapprochement with Iran is paving the way for Iran to play a major role in the Palestinian arena.
This does not bode well for the Palestinian Authority and its president, Mahmoud Abbas, especially on the eve of the resumption of the peace talks with Israel.
It is one thing when Qatar and Egypt's Muslim Brotherhood support Hamas. After all, the Qataris and Morsi could never be as bad as Iran.
But Iran's support for Hamas means that the Islamist movement means renewed financial and military support. It also means that Iranian military experts could soon arrive in the Gaza Strip to train members of Hamas and other radical groups.
With the support of Iran, Hamas will step up its efforts to foil any attempt by the Palestinian Authority to regain control over the Gaza Strip. And with Iran's backing, Hamas and other Palestinian groups will do their utmost to foil any attempt to achieve peace between the Palestinians and Israel.
Some Palestinian Authority officials expressed fear that Hamas, on instructions from Tehran, would try to initiate a confrontation with Israel in an attempt to embarrass Abbas and thwart US Secretary of State John Kerry's effort to resume the peace negotiations.
Without dealing with the new Iranian threat, it is hard to see how the Palestinian Authority would be able to move forward with any peace process with Israel. The presence of the Iranians in the Gaza Strip will scare Abbas and his aides and make them think twice before reaching any deal with Israel.
Related Topics: Iran | Khaled Abu Toameh receive the latest by email: subscribe to the free gatestone institute mailing list
Reader comments on this item
Comment on this item
Subscribe To Mailing List
Tweets by @GatestoneInst
Subscribe To Mailing List
Latest Articles
by Soeren Kern
"I believe that adulterers should be stoned to death. I believe that we should cut the hands off of thieves. I believe the Sharia should be implemented in Denmark. Maybe we should change the Christiansborg Palace [the Danish Parliament building] to Muslimsborg to have the flag of Islam flying over the parliament in Denmark. I think this would be very nice." — Anjem Choudary, while in Denmark to establish Islam4dk in June 2014.
"[Choudary's network] has now been proscribed as a terrorist organization operating under 11 different names, but neither he nor any one of his associates has so far been prosecuted for membership of an illegal group." — Times of London.
"The cure for depression is jihad." — Abdul Raqib Amin (aka Abu Bara al-Hindi), Scottish jihadist.
by Christine Williams
Israel's targets have been militants, military facilities, rocket launchers, tunnels and command centers. Israel has taken extraordinary measures to protect Palestinian civilian life.
Meanwhile, Hamas violates international law both by targeting Israel's civilians and by using its own people as human shields -- and then blaming Israel for the casualties.
The BDS movement covers up its ties with the terrorist group Hamas.
by Oliver Williams
In the politically correct attempt to avoid "stereotyping" and be safe from discomfort, have we been blocking out reality?
Hollywood has been indulging in a sort of reverse racial profiling: cinematic terrorists could be anybody other than Muslims.
Muslim terrorists? As in the movie Non-Stop, Hollywood would rather cast the family members of 9/11 victims as terrorists rather than reflect that such a thing exists.
by Khaled Abu Toameh
Fatah has several hundred militiamen in the Gaza Strip, some of whom are members of the Palestinian Authority security forces, who continue to receive their salaries from Western governments.
At least two Fatah armed groups announced that they had started firing rockets at the "settlements" of Ashkelon and Sderot, cities inside the pre-1967 borders of Israel, with another Fatah group claiming responsibility for firing 35 rockets into Israel since Sunday.
So far as Abbas is concerned, "it all started when Israel fired back" in response to hundred of rockets fired at Israel from the Gaza Strip during the last few days. He seems concerned that if the world hears about the role of Fatah in the rocket attacks, the news will affect Western financial aid to the Palestinian Authority, which dominated by Fatah.
by Soeren Kern
"When it becomes serious, you have to lie." — Jean-Claude Juncker.
"We decide on something, leave it lying around, and wait and see what happens. If no one kicks up a fuss, because most people don't understand what has been decided, we continue step by step until there is no turning back." — Jean-Claude Juncker.
"Of course there will be transfers of sovereignty. But would I be intelligent to bring attention to that?" — Jean-Claude Juncker.
"I am for secret, dark debates." — Jean-Claude Juncker.
Juncker has been an unabashed advocate for expanding the powers of the EU. Critics say that the new system for naming the Commission president amounts to an "institutional coup" because it severs any remaining direct connection with the democratic process at the national level.
Most Shared
Most Viewed