Iran Enters the Peace Process
Translations of this item:
Hamas's apparent rapprochement with Iran paves the way for Iran to play a major role in the Palestinian arena. Iranian military experts could soon be arriving in the Gaza Strip to train members of Hamas and other terrorist groups. This does not bode well for the Palestinian Authority and its leader, Mahmoud Abbas.
Hamas is so desperate following the ouster of Egyptian President Mohamed Morsi that it is now seeking to mend fences with Iran.
The honeymoon between Hamas and Iran is about to resume -- bad news for both the peace process and stability in the region.
Relations between Hamas and Iran became strained after the Palestinian Islamist movement decided to support the rebels fighting against Syrian President Bashar Assad's regime.
Both Syria and Iran have since been boycotting Hamas, which until recently enjoyed political, financial and military aid from the two countries.
For some time, Hamas did not appear to be very worried about the loss of its allies in Tehran and Damascus.
Hamas leaders believed that the support of Qatar and Egypt's ruling Muslim Brotherhood was enough to keep it in power in the Gaza Strip.
But now that Hamas has lost the backing of the largest Arab country, Egypt, its leaders realize that they can not depend only on Qatar's support.
Hamas leaders see the decision to charge Morsi with "collaboration" with their movement as a "declaration of war" against their regime in the Gaza Strip.
Hamas leader Ahmed Bahr scoffed at the charges against Morsi, dubbing them "ridiculous." He also warned the Egypt's new rulers of tightening the blockade on the Gaza Strip by turning Hamas into a "hostile" entity.
Beleaguered Hamas officials revealed this week that they have contacted the Iranians with the hope of patching up differences between the two sides.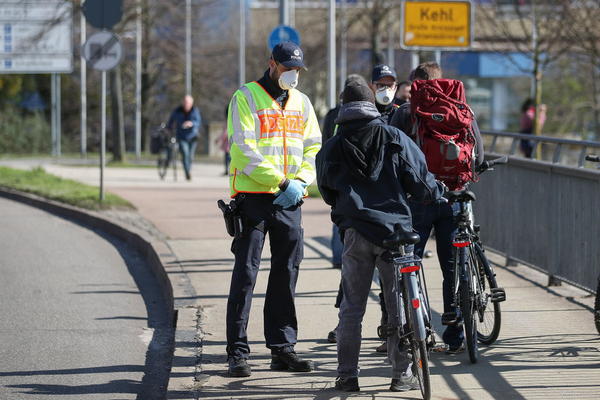 Iran's then-President Mahmoud Ahmadinejad warmly greets Hamas leader Khaled Meshaal at a Sept 13, 2009 meeting. (Source: Fars News Agency)
Ahmed Yusef, a senior Hamas official, was quoted as saying that his movement recently held two meetings with Iranian government officials in an attempt to achieve reconciliation between the two parties.
"Iran and Hamas have a common interest and we are keen on not losing anyone," Yusef said in an interview with Asia News. "The case of Palestine is the case of the entire Islamic nation and we want everyone to meet around this case."
Hamas's apparent rapprochement with Iran is paving the way for Iran to play a major role in the Palestinian arena.
This does not bode well for the Palestinian Authority and its president, Mahmoud Abbas, especially on the eve of the resumption of the peace talks with Israel.
It is one thing when Qatar and Egypt's Muslim Brotherhood support Hamas. After all, the Qataris and Morsi could never be as bad as Iran.
But Iran's support for Hamas means that the Islamist movement means renewed financial and military support. It also means that Iranian military experts could soon arrive in the Gaza Strip to train members of Hamas and other radical groups.
With the support of Iran, Hamas will step up its efforts to foil any attempt by the Palestinian Authority to regain control over the Gaza Strip. And with Iran's backing, Hamas and other Palestinian groups will do their utmost to foil any attempt to achieve peace between the Palestinians and Israel.
Some Palestinian Authority officials expressed fear that Hamas, on instructions from Tehran, would try to initiate a confrontation with Israel in an attempt to embarrass Abbas and thwart US Secretary of State John Kerry's effort to resume the peace negotiations.
Without dealing with the new Iranian threat, it is hard to see how the Palestinian Authority would be able to move forward with any peace process with Israel. The presence of the Iranians in the Gaza Strip will scare Abbas and his aides and make them think twice before reaching any deal with Israel.
Related Topics: Iran | Khaled Abu Toameh receive the latest by email: subscribe to the free gatestone institute mailing list
Reader comments on this item
Comment on this item
Subscribe To Mailing List
Tweets by @GatestoneInst
Latest Articles
by Burak Bekdil
Where Turkey stands today is a perfect example of how, when Islamists -- mild or otherwise -- rule a county, even the most basic liberties are systematically suppressed.
"A climate of fear has emerged in Turkey." — Hasam Kilic, President, Turkey's Constitutional Court.
The prosecutor demanded a heavier penalty for the victim than for her torturers.
The European Commission identified government interference in the judiciary and bans imposed on social media as the major sources of concern regarding Turkey's candidacy for full membership.
by Khaled Abu Toameh
To understand what drives a young Palestinian to carry out such a deadly attack, one needs to look at the statements of Palestinian Authority leaders during the past few weeks.
The anti-Israel campaign of incitement reached its peak with Abbas's speech at the UN a few weeks ago, when he accused Israel of waging a "war of genocide" in the Gaza Strip. Abbas made no reference to Hamas's crimes against both Israelis and Palestinians.
Whatever his motives, it is clear that the man who carried out the most recent attack, was influenced by the messages that Abbas and the Palestinian Authority leadership have been sending their people.
by Richard Kemp
Would General Allen -- or any other general today -- recommend contracting out his country's defenses if it were his country at stake? Of course not.
The Iranian regime remains dedicated to undermining and ultimately destroying the State of Israel. The Islamic State also has Israel in its sights and would certainly use the West Bank as a point from which to attack, if it were open to them.
There can be no two-state solution and no sovereign Palestinian Arab state west of the Jordan, however desirable those things might be. The stark military reality is that Israel cannot withdraw its forces from the West Bank.
Fatah leaders ally themselves with the terrorists of Hamas, and, like Hamas, they continue to reject the every existence of the State of Israel.
If Western leaders actually want to help, they should use all diplomatic and economic means to make it clear to the Palestinians that they will never achieve an independent and sovereign state while they remain set on the destruction of the State of Israel.
by Louis René Beres
The Palestine Liberation Organization [PLO], forerunner of today's Palestinian Authority, was founded in 1964, three years before Israel came into the unintended control of the West Bank and Gaza. What therefore was the PLO planning to "liberate"?
Why does no one expect the Palestinians to cease all deliberate and random violence against Israeli civilians before being considered for admission to statehood?
On June 30, 1922, a joint resolution of both Houses of Congress of the United States endorsed a "Mandate for Palestine," confirming the right of Jews to settle anywhere they chose between the Jordan River and the Mediterranean Sea. This is the core American legacy of support for a Jewish State that President Obama now somehow fails to recall.
A sovereign state of Palestine, as identified by the Arabs -- a Muslim land occupied by "Palestinian" Arabs -- has never existed; not before 1948, and not before 1967. From the start, it was, and continues to be, the Arab states -- not Israel -- that became the core impediment to Palestinian sovereignty.
by Timon Dias
It looks as if this new law is meant to serve as a severe roadblock to parties that would like to dismantle the EU in a democratic and peaceful way from within.
A rather dull semantic trick pro-EU figures usually apply, is calling their opponents "anti-Europe."
Most Shared
Most Viewed