Iran Enters the Peace Process
Translations of this item:
Hamas's apparent rapprochement with Iran paves the way for Iran to play a major role in the Palestinian arena. Iranian military experts could soon be arriving in the Gaza Strip to train members of Hamas and other terrorist groups. This does not bode well for the Palestinian Authority and its leader, Mahmoud Abbas.
Hamas is so desperate following the ouster of Egyptian President Mohamed Morsi that it is now seeking to mend fences with Iran.
The honeymoon between Hamas and Iran is about to resume -- bad news for both the peace process and stability in the region.
Relations between Hamas and Iran became strained after the Palestinian Islamist movement decided to support the rebels fighting against Syrian President Bashar Assad's regime.
Both Syria and Iran have since been boycotting Hamas, which until recently enjoyed political, financial and military aid from the two countries.
For some time, Hamas did not appear to be very worried about the loss of its allies in Tehran and Damascus.
Hamas leaders believed that the support of Qatar and Egypt's ruling Muslim Brotherhood was enough to keep it in power in the Gaza Strip.
But now that Hamas has lost the backing of the largest Arab country, Egypt, its leaders realize that they can not depend only on Qatar's support.
Hamas leaders see the decision to charge Morsi with "collaboration" with their movement as a "declaration of war" against their regime in the Gaza Strip.
Hamas leader Ahmed Bahr scoffed at the charges against Morsi, dubbing them "ridiculous." He also warned the Egypt's new rulers of tightening the blockade on the Gaza Strip by turning Hamas into a "hostile" entity.
Beleaguered Hamas officials revealed this week that they have contacted the Iranians with the hope of patching up differences between the two sides.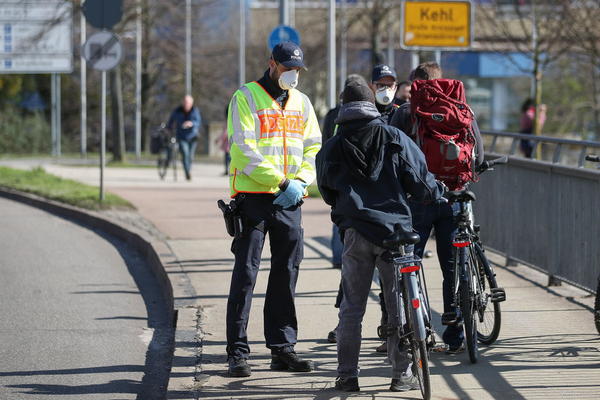 Iran's then-President Mahmoud Ahmadinejad warmly greets Hamas leader Khaled Meshaal at a Sept 13, 2009 meeting. (Source: Fars News Agency)
Ahmed Yusef, a senior Hamas official, was quoted as saying that his movement recently held two meetings with Iranian government officials in an attempt to achieve reconciliation between the two parties.
"Iran and Hamas have a common interest and we are keen on not losing anyone," Yusef said in an interview with Asia News. "The case of Palestine is the case of the entire Islamic nation and we want everyone to meet around this case."
Hamas's apparent rapprochement with Iran is paving the way for Iran to play a major role in the Palestinian arena.
This does not bode well for the Palestinian Authority and its president, Mahmoud Abbas, especially on the eve of the resumption of the peace talks with Israel.
It is one thing when Qatar and Egypt's Muslim Brotherhood support Hamas. After all, the Qataris and Morsi could never be as bad as Iran.
But Iran's support for Hamas means that the Islamist movement means renewed financial and military support. It also means that Iranian military experts could soon arrive in the Gaza Strip to train members of Hamas and other radical groups.
With the support of Iran, Hamas will step up its efforts to foil any attempt by the Palestinian Authority to regain control over the Gaza Strip. And with Iran's backing, Hamas and other Palestinian groups will do their utmost to foil any attempt to achieve peace between the Palestinians and Israel.
Some Palestinian Authority officials expressed fear that Hamas, on instructions from Tehran, would try to initiate a confrontation with Israel in an attempt to embarrass Abbas and thwart US Secretary of State John Kerry's effort to resume the peace negotiations.
Without dealing with the new Iranian threat, it is hard to see how the Palestinian Authority would be able to move forward with any peace process with Israel. The presence of the Iranians in the Gaza Strip will scare Abbas and his aides and make them think twice before reaching any deal with Israel.
Related Topics: Iran | Khaled Abu Toameh receive the latest by email: subscribe to the free gatestone institute mailing list
Subscribe To Mailing List
Tweets by @GatestoneInst
Subscribe To Mailing List
Latest Articles
by Peter Huessy
The Washington Post's Glenn Kessler not only invents points the Cheneys did not make, he then casually dismisses "uncomfortable points" they did make. How many Pinocchios is that worth?
Kessler evidently assumes that when intelligence assessments differ, the correct version is only that which differs from the points made by the Cheneys but not by their critics.
Most senior Democratic members of the Senate at the time voted -- twice -- for giving the President the authority to take down Saddam Hussein. How else can Democrats say they made a mistake voting for the war if they cannot now make the case that they were "fooled"?
The U.S. took down Saddam Hussein's regime because on balance the threat-intelligence could not be ignored.
by Soeren Kern
The Vatican failed in an attempt to cover up the contents of a prayer by a Muslim cleric at an interfaith "Prayer for Peace" service held in the Vatican garden on June 8. Departing from a pre-approved script, the imam recited verses 284-286 of Sura 2 from the Koran, the latter part of which calls on Allah to grant Muslims victory over non-Muslims.
Danish police raided a mosque in the Vibevej district of Copenhagen after a passerby allegedly saw weapons being carried into the complex.
"We now have hundreds of jihadists and thousands of sympathizers. This naïve Cabinet's inaction is inviting an attack in the Netherlands." — Geert Wilders, Dutch Freedom Party.
Conference attendees called on the Spanish government to sponsor an official study aimed at finding ways to bring European food standards into compliance with Islamic Sharia law.
by Douglas Murray
They carried banners saying, "Stop Israeli State Terror," but some went off-message, deciding, apparently, that it did not matter if their targets were Israelis or not.
In the Netherlands, fresh from a pro-ISIS rally in Amsterdam, the home of the Chief Rabbi -- not Israeli, just Jewish -- was attacked twice in one week.
We live in a rightful disgust for racism of any kind. And yet here we see -- and nowhere more clearly than in Germany -- the new racist nightmare for Europe.
by Samuel Westrop
"These boys were groomed [at the Al Manar Centre] ... so that they are satisfied that what they go to do is right ... once they're groomed, all it takes is someone to say come and I'll take you." — Source close to the Yemeni Community, Cardiff, U.K., as reported in The Telegraph.
All these preachers share one thing in common: they are favorites of the two leading government-subsidized Salafi charities in Britain.
by Bassam Tawil
"We know that Hamas uses human shields. But why would you report this when you are sitting in the middle of the Gaza Strip, surrounded by Hamas gunmen?" — Reporter covering the war, who asked not to be identified.
Besides the human shields story there is another item that the international media choose to ignore: the extrajudicial execution of Palestinian "collaborators" during the last two weeks. The executions were reportedly carried out in the most brutal manner. Hamas has also been shooting suspected "collaborators" in the legs to prevent them from moving around.
It is the media that is helping Hamas get away with war crimes.
Most Shared
Most Viewed