Iran Enters the Peace Process
Translations of this item:
Hamas's apparent rapprochement with Iran paves the way for Iran to play a major role in the Palestinian arena. Iranian military experts could soon be arriving in the Gaza Strip to train members of Hamas and other terrorist groups. This does not bode well for the Palestinian Authority and its leader, Mahmoud Abbas.
Hamas is so desperate following the ouster of Egyptian President Mohamed Morsi that it is now seeking to mend fences with Iran.
The honeymoon between Hamas and Iran is about to resume -- bad news for both the peace process and stability in the region.
Relations between Hamas and Iran became strained after the Palestinian Islamist movement decided to support the rebels fighting against Syrian President Bashar Assad's regime.
Both Syria and Iran have since been boycotting Hamas, which until recently enjoyed political, financial and military aid from the two countries.
For some time, Hamas did not appear to be very worried about the loss of its allies in Tehran and Damascus.
Hamas leaders believed that the support of Qatar and Egypt's ruling Muslim Brotherhood was enough to keep it in power in the Gaza Strip.
But now that Hamas has lost the backing of the largest Arab country, Egypt, its leaders realize that they can not depend only on Qatar's support.
Hamas leaders see the decision to charge Morsi with "collaboration" with their movement as a "declaration of war" against their regime in the Gaza Strip.
Hamas leader Ahmed Bahr scoffed at the charges against Morsi, dubbing them "ridiculous." He also warned the Egypt's new rulers of tightening the blockade on the Gaza Strip by turning Hamas into a "hostile" entity.
Beleaguered Hamas officials revealed this week that they have contacted the Iranians with the hope of patching up differences between the two sides.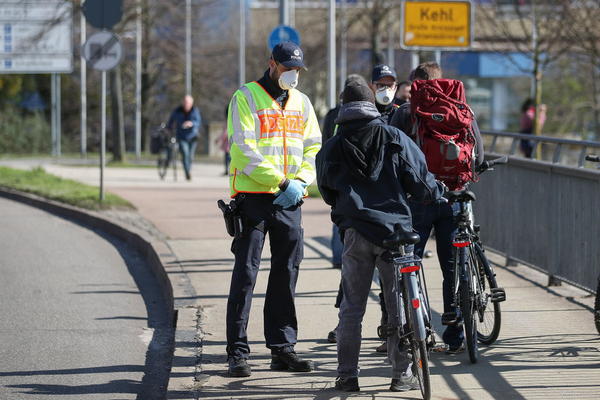 Iran's then-President Mahmoud Ahmadinejad warmly greets Hamas leader Khaled Meshaal at a Sept 13, 2009 meeting. (Source: Fars News Agency)
Ahmed Yusef, a senior Hamas official, was quoted as saying that his movement recently held two meetings with Iranian government officials in an attempt to achieve reconciliation between the two parties.
"Iran and Hamas have a common interest and we are keen on not losing anyone," Yusef said in an interview with Asia News. "The case of Palestine is the case of the entire Islamic nation and we want everyone to meet around this case."
Hamas's apparent rapprochement with Iran is paving the way for Iran to play a major role in the Palestinian arena.
This does not bode well for the Palestinian Authority and its president, Mahmoud Abbas, especially on the eve of the resumption of the peace talks with Israel.
It is one thing when Qatar and Egypt's Muslim Brotherhood support Hamas. After all, the Qataris and Morsi could never be as bad as Iran.
But Iran's support for Hamas means that the Islamist movement means renewed financial and military support. It also means that Iranian military experts could soon arrive in the Gaza Strip to train members of Hamas and other radical groups.
With the support of Iran, Hamas will step up its efforts to foil any attempt by the Palestinian Authority to regain control over the Gaza Strip. And with Iran's backing, Hamas and other Palestinian groups will do their utmost to foil any attempt to achieve peace between the Palestinians and Israel.
Some Palestinian Authority officials expressed fear that Hamas, on instructions from Tehran, would try to initiate a confrontation with Israel in an attempt to embarrass Abbas and thwart US Secretary of State John Kerry's effort to resume the peace negotiations.
Without dealing with the new Iranian threat, it is hard to see how the Palestinian Authority would be able to move forward with any peace process with Israel. The presence of the Iranians in the Gaza Strip will scare Abbas and his aides and make them think twice before reaching any deal with Israel.
Related Topics: Iran | Khaled Abu Toameh receive the latest by email: subscribe to the free gatestone institute mailing list
Reader comments on this item
Comment on this item
Subscribe To Mailing List
Tweets by @GatestoneInst
Subscribe To Mailing List
Latest Articles
by Denis MacEoin
Even in its weakest moments, would Britain have risked a cease-fire with Nazi Germany during World War II -- knowing that Hitler habitually broke his promises?
by Gil Lavi
It is the very power of numbers, graphics and photographs that makes them compelling ways to prove a point, and lousy ways of explaining what is really going on.
Creating compelling clickbait in the form of infographics is a disturbing trend in news today. But that is not "all the news that is fit to print;" that is propaganda.
by Salim Mansur
What we are witnessing is Israel engaged in a struggle against Hamas, against Palestinians, against Arabs, against Muslims, and against an expanding body of opinion in the West that is less and less inhibited from displaying the rancid anti-Semitism behind its support for those who openly call for another Holocaust for the Jews.
Gaza was returned to the Palestinians in 2005 as a test for building trust.
This verse [31:27 ] means that no one Muslim should claim that he has a monopoly over the reading of the Quran, for that would amount to reducing the majesty of God to the smallness of man.
The sound of battle is louder than the call to prayer.
by Khaled Abu Toameh
Evidently Abbas has reached the conclusion that unless he hurries up and declares his support for the Palestinian "resistance" in the Gaza Strip, his people will march on his office and force him to quit. Abbas's fear of a revolt has driven him into the open arms of Hamas and Islamic Jihad.
Another reason for the unexpected change in Abbas's policy might be the promise of financial aid he received from Qatar -- an enemy of Egypt's al-Sisi, but the largest funder of the Muslim Brotherhood and Hamas.
Abbas know that if he wants to survive, he will have to be on the side of the radicals.
Most Shared
Most Viewed