Iran Enters the Peace Process
Translations of this item:
Hamas's apparent rapprochement with Iran paves the way for Iran to play a major role in the Palestinian arena. Iranian military experts could soon be arriving in the Gaza Strip to train members of Hamas and other terrorist groups. This does not bode well for the Palestinian Authority and its leader, Mahmoud Abbas.
Hamas is so desperate following the ouster of Egyptian President Mohamed Morsi that it is now seeking to mend fences with Iran.
The honeymoon between Hamas and Iran is about to resume -- bad news for both the peace process and stability in the region.
Relations between Hamas and Iran became strained after the Palestinian Islamist movement decided to support the rebels fighting against Syrian President Bashar Assad's regime.
Both Syria and Iran have since been boycotting Hamas, which until recently enjoyed political, financial and military aid from the two countries.
For some time, Hamas did not appear to be very worried about the loss of its allies in Tehran and Damascus.
Hamas leaders believed that the support of Qatar and Egypt's ruling Muslim Brotherhood was enough to keep it in power in the Gaza Strip.
But now that Hamas has lost the backing of the largest Arab country, Egypt, its leaders realize that they can not depend only on Qatar's support.
Hamas leaders see the decision to charge Morsi with "collaboration" with their movement as a "declaration of war" against their regime in the Gaza Strip.
Hamas leader Ahmed Bahr scoffed at the charges against Morsi, dubbing them "ridiculous." He also warned the Egypt's new rulers of tightening the blockade on the Gaza Strip by turning Hamas into a "hostile" entity.
Beleaguered Hamas officials revealed this week that they have contacted the Iranians with the hope of patching up differences between the two sides.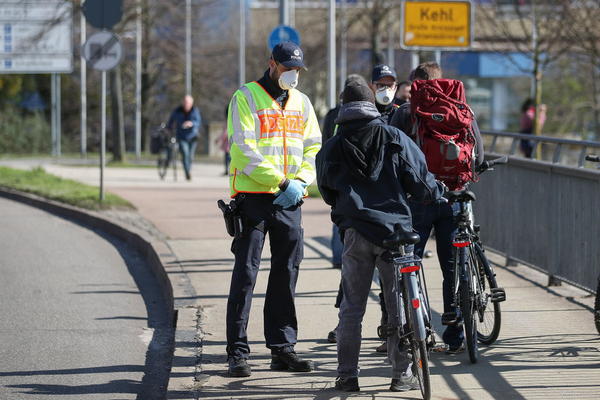 Iran's then-President Mahmoud Ahmadinejad warmly greets Hamas leader Khaled Meshaal at a Sept 13, 2009 meeting. (Source: Fars News Agency)
Ahmed Yusef, a senior Hamas official, was quoted as saying that his movement recently held two meetings with Iranian government officials in an attempt to achieve reconciliation between the two parties.
"Iran and Hamas have a common interest and we are keen on not losing anyone," Yusef said in an interview with Asia News. "The case of Palestine is the case of the entire Islamic nation and we want everyone to meet around this case."
Hamas's apparent rapprochement with Iran is paving the way for Iran to play a major role in the Palestinian arena.
This does not bode well for the Palestinian Authority and its president, Mahmoud Abbas, especially on the eve of the resumption of the peace talks with Israel.
It is one thing when Qatar and Egypt's Muslim Brotherhood support Hamas. After all, the Qataris and Morsi could never be as bad as Iran.
But Iran's support for Hamas means that the Islamist movement means renewed financial and military support. It also means that Iranian military experts could soon arrive in the Gaza Strip to train members of Hamas and other radical groups.
With the support of Iran, Hamas will step up its efforts to foil any attempt by the Palestinian Authority to regain control over the Gaza Strip. And with Iran's backing, Hamas and other Palestinian groups will do their utmost to foil any attempt to achieve peace between the Palestinians and Israel.
Some Palestinian Authority officials expressed fear that Hamas, on instructions from Tehran, would try to initiate a confrontation with Israel in an attempt to embarrass Abbas and thwart US Secretary of State John Kerry's effort to resume the peace negotiations.
Without dealing with the new Iranian threat, it is hard to see how the Palestinian Authority would be able to move forward with any peace process with Israel. The presence of the Iranians in the Gaza Strip will scare Abbas and his aides and make them think twice before reaching any deal with Israel.
Related Topics: Iran | Khaled Abu Toameh receive the latest by email: subscribe to the free gatestone institute mailing list
Reader comments on this item
Comment on this item
Subscribe To Mailing List
Tweets by @GatestoneInst
Latest Articles
by Louis René Beres
Jihadi violence serves not only to advance the terrorist's delusion of immortality, but also to add, however perversely, an apparent and desperately needed erotic satisfaction, using religion as the justification.
Persuasive promises of immortality -- the desperate hope to live forever -- underlie virtually all major religions.
Washington and Jerusalem should finally address what needs to be done in addition to military remediation -- reinforcing efforts to convince these terrorists that their expected martyrdom is ultimately just an elaborate fiction.
by Gill Gillespie and Shabnam Assadollahi
The aim of the current Iranian regime is clearly to acquire a nuclear weapons capability and to retain as much territory in Iraq as possible under Shia Islamist rule, whatever the human cost. Those aims are also the reason Iran's regime is now trying to intervene in Iraq.
Iran will doubtless be demanding that any cooperation with the West be compensated for by "concessions" permitting its nuclear weapons program.
Involving Iran in Iraq at this point will merely alienate any Sunni allies whose assistance is much needed to defeat IS.
Many people inside Iran have alerted the U.S. Administration for over two years about other industrial facilities being secretly built in Iran and not declared to the International Atomic Energy. So far, all intelligence from within Iran has been wilfully ignored by the Obama Administration.
by Burak Bekdil
The Turkish government "frankly worked" with the al-Nusrah Front, the al-Qaeda affiliate in Syria, along with other terrorist groups.
The Financial Task Force, an international body setting the standards for combating terrorist financing, ruled that Turkey should remain in its "gray list."
While NATO wishes to reinforce its outreach to democracies such as Australia and Japan, Turkey is trying to forge wider partnerships with the Arab world, Russia, China, Central Asia, China, Africa and -- and with a bunch of terrorist organizations, including Hamas, Muslim Brotherhood, Ahrar al-Sham and the al-Nusrah Front.
Being NATO's only Muslim member was fine. Being NATO's only Islamist member ideologically attached to the Muslim Brotherhood is quite another thing.
by Samuel Westrop
British politicians seem to be trapped in an endless debate over how to curb both violent and non-violent extremism within the Muslim community.
A truly useful measure might be to end the provision of state funding and legitimacy to terror-linked extremist charities.
by Soeren Kern
"My son and I love life with the beheaders." — British jihadist Sally Jones.
Mujahidah Bint Usama published pictures of herself on Twitter holding a severed head while wearing a white doctor's jacket; alongside it, the message: "Dream job, a terrorist doc."
British female jihadists are now in charge of guarding as many as 3,000 non-Muslim Iraqi women and girls held captive as sex slaves.
"The British women are some of the most zealous in imposing the IS laws in the region. I believe that's why at least four of them have been chosen to join the women police force." — British terrorism analyst Melanie Smith.
Most Shared
Most Viewed