Iran Enters the Peace Process
Translations of this item:
Hamas's apparent rapprochement with Iran paves the way for Iran to play a major role in the Palestinian arena. Iranian military experts could soon be arriving in the Gaza Strip to train members of Hamas and other terrorist groups. This does not bode well for the Palestinian Authority and its leader, Mahmoud Abbas.
Hamas is so desperate following the ouster of Egyptian President Mohamed Morsi that it is now seeking to mend fences with Iran.
The honeymoon between Hamas and Iran is about to resume -- bad news for both the peace process and stability in the region.
Relations between Hamas and Iran became strained after the Palestinian Islamist movement decided to support the rebels fighting against Syrian President Bashar Assad's regime.
Both Syria and Iran have since been boycotting Hamas, which until recently enjoyed political, financial and military aid from the two countries.
For some time, Hamas did not appear to be very worried about the loss of its allies in Tehran and Damascus.
Hamas leaders believed that the support of Qatar and Egypt's ruling Muslim Brotherhood was enough to keep it in power in the Gaza Strip.
But now that Hamas has lost the backing of the largest Arab country, Egypt, its leaders realize that they can not depend only on Qatar's support.
Hamas leaders see the decision to charge Morsi with "collaboration" with their movement as a "declaration of war" against their regime in the Gaza Strip.
Hamas leader Ahmed Bahr scoffed at the charges against Morsi, dubbing them "ridiculous." He also warned the Egypt's new rulers of tightening the blockade on the Gaza Strip by turning Hamas into a "hostile" entity.
Beleaguered Hamas officials revealed this week that they have contacted the Iranians with the hope of patching up differences between the two sides.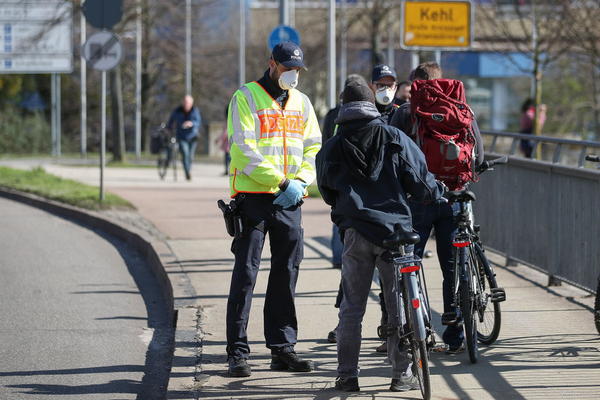 Iran's then-President Mahmoud Ahmadinejad warmly greets Hamas leader Khaled Meshaal at a Sept 13, 2009 meeting. (Source: Fars News Agency)
Ahmed Yusef, a senior Hamas official, was quoted as saying that his movement recently held two meetings with Iranian government officials in an attempt to achieve reconciliation between the two parties.
"Iran and Hamas have a common interest and we are keen on not losing anyone," Yusef said in an interview with Asia News. "The case of Palestine is the case of the entire Islamic nation and we want everyone to meet around this case."
Hamas's apparent rapprochement with Iran is paving the way for Iran to play a major role in the Palestinian arena.
This does not bode well for the Palestinian Authority and its president, Mahmoud Abbas, especially on the eve of the resumption of the peace talks with Israel.
It is one thing when Qatar and Egypt's Muslim Brotherhood support Hamas. After all, the Qataris and Morsi could never be as bad as Iran.
But Iran's support for Hamas means that the Islamist movement means renewed financial and military support. It also means that Iranian military experts could soon arrive in the Gaza Strip to train members of Hamas and other radical groups.
With the support of Iran, Hamas will step up its efforts to foil any attempt by the Palestinian Authority to regain control over the Gaza Strip. And with Iran's backing, Hamas and other Palestinian groups will do their utmost to foil any attempt to achieve peace between the Palestinians and Israel.
Some Palestinian Authority officials expressed fear that Hamas, on instructions from Tehran, would try to initiate a confrontation with Israel in an attempt to embarrass Abbas and thwart US Secretary of State John Kerry's effort to resume the peace negotiations.
Without dealing with the new Iranian threat, it is hard to see how the Palestinian Authority would be able to move forward with any peace process with Israel. The presence of the Iranians in the Gaza Strip will scare Abbas and his aides and make them think twice before reaching any deal with Israel.
Related Topics: Iran | Khaled Abu Toameh receive the latest by email: subscribe to the free gatestone institute mailing list
Reader comments on this item
Comment on this item
Subscribe To Mailing List
Tweets by @GatestoneInst
Subscribe To Mailing List
Latest Articles
by Soeren Kern
Hamas would likely resort to violence to thwart any attempts to disarm the group. It is therefore highly unlikely the Europeans would confront Hamas in any meaningful way.
Spanish intelligence agents met secretly with Hezbollah operatives, who agreed to provide "escorts" to protect Spanish UNIFIL patrols. The quid pro quo was that Spanish troops would look the other way while Hezbollah was allowed to rearm for its next war with Israel. Hezbollah's message to Spain was: mind your own business.
If the European experience with Hezbollah in Lebanon is any indication, not only will Hamas not be disarmed, it will be rearmed as European monitors look on and do nothing.
What is clear is that European leaders have never been committed to honoring either the letter or the spirit of UN Resolutions 1559, 1680 and 1701, all of which were aimed at preventing Hezbollah from rearming.
by Debalina Ghoshal
According to former Bush administration official Stephen Rademaker, for the United States to respond to Russian violations of the treaty by pulling out of it would be "welcome in Moscow," which is "wrestling with the question of how they terminate [the treaty]" and thus, the United States should not make it easier for the Russians to leave.
by Guy Millière
Belgian security services have estimated that the number of European jihadists in Syria may be over 4000.
European leaders have directed their nastiest comments against the Jewish state, none of them has asked why Palestinian organizations in Gaza put their stockpiles of weapons in hospitals, homes, schools and mosques, or their command and control centers at the bottom of large apartment buildings or underneath hospitals. None of them has even said that Hamas is a terrorist organization despite its genocidal charter.
The majority of them are wedded to the idea of redistribution. Their policies are anti-growth, do not afford people any economic opportunity, and are what caused these economic crises in Europe in the first place. The United States seems to be following these thoroughly failed policies as well.
"Europe could not stay the same with a different population in it." — Christopher Caldwell, Reflections on the Revolution in Europe.
by Raymond Ibrahim
"I abducted your girls. I will sell them on the market, by Allah... There is a market for selling humans. Allah says I should sell." — Abubakar Shekau, leader of Boko Haram.
Hillary Clinton repeatedly refused to designate Boko Haram a terrorist organization.
In Malaysia -- regularly portrayed in the West as a moderate Muslim nation -- any attempt to promote religions other than Islam is illegal.
"The reason they want to kill me is very clear -- it is because of being a convert to Christianity." — Hassan Muwanguzi, Uganda.
by Dexter Van Zile
Rev. Hanna Massad does not mention that perhaps Hamas actually wants the blockade to end so it can bring in more weapons and cement to build attack-tunnels so it can "finish the job."
Hamas does not just admit to using human shields, it brags about using human shields. Why does Massad have to inject an air of uncertainty about Hamas's use of human shields when no such uncertainty exists?
The problem is that any self-respecting journalist would confront Massad with a follow-up question about Hamas's ideology and violence, but not the folks at Christianity Today.
Most Shared
Most Viewed