Where Muslims Can Speak Freely in the Middle East
Today it has become evident that that leaders and members of the Islamic Movement in Israel enjoy more freedom and rights than the Muslim Brotherhood in Egypt, Jordan, and even -- under the Palestinian Authority in the West Bank -- Hamas.
Arab journalists and columnists in Israel have been expressing their views about the Egyptian crisis without fear, while their colleagues in Egypt, Jordan and the Palestinian Authority are afraid to speak their mind.
Israel, for example, is one of the few countries in the Middle East where Muslims are permitted to demonstrate in favor of ousted Egyptian President Mohamed Morsi and his Muslim Brotherhood organization.
This is not because Israel supports Morsi or the Muslim Brotherhood; it is because the Muslim protesters know that in a democratic country like Israel they can hold peaceful demonstrations and express their views without having to worry about being targeted by the authorities.
Israel has become a safe place not only for Arab Christians, but also for Muslims who wish to express their opinion away from intimidation and violence.
While pro-Morsi demonstrators are being shot, wounded, arrested and harassed in Egypt, the Palestinian Authority-controlled territories and some Arab countries, in Israel they are free to stage protests and express their views even in the heart of Jerusalem and Tel Aviv.
In Israel, pro-Morsi demonstrators even feel free to chant slogans against Israel and the U.S., and to hoist Hamas flags.
For the past five weeks, thousands of Muslim worshippers have been using Friday prayers at the Aqsa Mosque in Jerusalem to organize demonstrations in support of Morsi and the Muslim Brotherhood.
On August 17, thousands of Muslims demonstrated in Nazareth to voice support for Morsi. They also chanted slogans denouncing the "military coup" in Egypt, dubbing army commander Abdel Fattah al-Sissi a U.S. agent.
On August 15, one day after the violent crackdown on Morsi supporters in Cairo and other Egyptian cities, in which hundreds of Egyptians were killed, some 150 members of the Islamic Movement in Israel staged a protest outside the Egyptian embassy in Tel Aviv.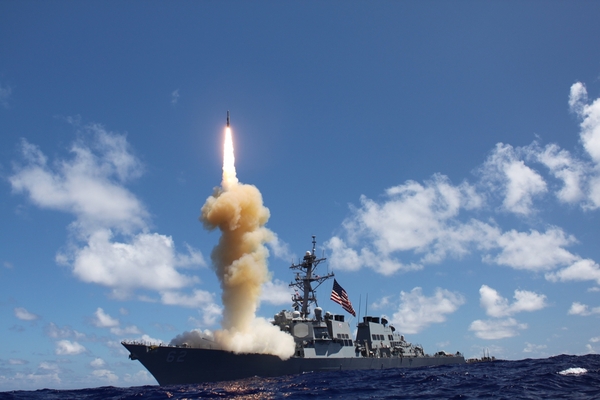 Muslim Israeli Arabs protest in front of Egypt's embassy in Tel Aviv, August 15, 2013.
Not a single Muslim has been hurt or arrested in Israel for demonstrating in favor of Morsi.
By comparison, the Palestinian Authority, which has come out in support of the ouster of Morsi, continues to crack down on Muslims who voice solidarity with the deposed Egyptian president.
While mosque preachers in Israel are free to express their views about the Egyptian crisis, their colleagues in the West Bank have been warned by the Palestinian Authority government against speaking out in favor of Morsi. Two preachers from the Jenin area who dared to violate the ban were quickly detained by Palestinian Authority security forces.
Earlier this week, Palestinian Authority security officers arrested two Palestinians for expressing public support for Morsi.
While Muslim Brotherhood leaders have been thrown into prison in Egypt, Raed Salah and Kamal al-Khatib, the leaders of the Islamic Movement in Israel, continue to lead normal lives and organize various political activities around the country.
One of them, Islambuli Badir from Tulkarem, was detained for manufacturing and marketing a perfume named after Morsi. The second, Mahmoud Ayyad, a poet from Bethlehem, was taken into custody for wearing a shirt with a portrait of Morsi.
Last week, Palestinian Authority policemen used force to break up a pro-Morsi rally in Hebron. Two local journalists, Akram al-Natsha and Mahmoud Abu Ghania, complained that the policemen threatened and insulted them during the confrontation.
Today it has become evident that leaders and members of the Islamic Movement in Israel enjoy more freedom and rights than the Muslim Brotherhood in Egypt, Jordan and even -- under the Palestinian Authority in the West Bank -- Hamas.
Related Topics: Israel | Khaled Abu Toameh receive the latest by email: subscribe to the free gatestone institute mailing list
Reader comments on this item
Comment on this item
Tweets by @GatestoneInst
Subscribe To Mailing List
Latest Articles
by Soeren Kern
"The free market to which our EU partners are fundamentally committed has turned out to have rather different and serious implications in the UK. The fundamental mistake was to expand the EU to include 100 million people with a standard of living of about one quarter of ours." — Migration Watch UK.
by Shoshana Bryen
Missile defense buys time and the Administration should appreciate -- and fund -- that.
When the President is leaning hard on Israel to be forthcoming and flexible on issues of its own short and long-term security, the signal that missile defenses are expendable sends the wrong signal to both friends and adversaries.
Does the president really believe that Hamas, the Palestinian franchise of the Muslim Brotherhood -- supported, oddly, by Iran -- would throw in the revolutionary towel if Israel makes a deal with Mahmoud Abbas for the West Bank?
by Alan Craig
During a priority-setting session, "equal opportunity for all tribes or groups," "job creation," "better education," and "recognition of excellence" were rated significantly higher than "defeat of Boko Haram," perhaps because that is seen primarily as the job of the military.
by Daoud Assaf
Palestinian Authority President Mahmoud Abbas has already said he would never recognize Israel as a Jewish state. But the real problem is that even if he did, he or any of his successors could easily change their mind and retract their recognition, after Israel had already given him back the West Bank -- "That was him, not me" -- as well as in the time-honored tradition of Hudaibiyya.
"And We made those who had been persecuted inherit the eastern and western lands which we had blessed. Thus you Lord's gracious promise was fulfilled to the Children of Israel, for they had endured with patience." Qur'an, Surah 7, Al-A'raf, 137
For decades, the EU and many European nations have been secretly funding hundreds of millions of taxpayers' euros to organizations that specialize in overthrowing Israel.
by Denis MacEoin
The Nazis invented the Jewish boycott, and went on from there to the Holocaust.
The world excuses Islamic murder, but focuses on flaws, often imaginary, on the part of Israel.
This is the wrong boycott in the wrong place at the wrong time.
Most Shared
Most Viewed