Where Muslims Can Speak Freely in the Middle East
Translations of this item:
Today it has become evident that that leaders and members of the Islamic Movement in Israel enjoy more freedom and rights than the Muslim Brotherhood in Egypt, Jordan, and even -- under the Palestinian Authority in the West Bank -- Hamas.
Arab journalists and columnists in Israel have been expressing their views about the Egyptian crisis without fear, while their colleagues in Egypt, Jordan and the Palestinian Authority are afraid to speak their mind.
Israel, for example, is one of the few countries in the Middle East where Muslims are permitted to demonstrate in favor of ousted Egyptian President Mohamed Morsi and his Muslim Brotherhood organization.
This is not because Israel supports Morsi or the Muslim Brotherhood; it is because the Muslim protesters know that in a democratic country like Israel they can hold peaceful demonstrations and express their views without having to worry about being targeted by the authorities.
Israel has become a safe place not only for Arab Christians, but also for Muslims who wish to express their opinion away from intimidation and violence.
While pro-Morsi demonstrators are being shot, wounded, arrested and harassed in Egypt, the Palestinian Authority-controlled territories and some Arab countries, in Israel they are free to stage protests and express their views even in the heart of Jerusalem and Tel Aviv.
In Israel, pro-Morsi demonstrators even feel free to chant slogans against Israel and the U.S., and to hoist Hamas flags.
For the past five weeks, thousands of Muslim worshippers have been using Friday prayers at the Aqsa Mosque in Jerusalem to organize demonstrations in support of Morsi and the Muslim Brotherhood.
On August 17, thousands of Muslims demonstrated in Nazareth to voice support for Morsi. They also chanted slogans denouncing the "military coup" in Egypt, dubbing army commander Abdel Fattah al-Sissi a U.S. agent.
On August 15, one day after the violent crackdown on Morsi supporters in Cairo and other Egyptian cities, in which hundreds of Egyptians were killed, some 150 members of the Islamic Movement in Israel staged a protest outside the Egyptian embassy in Tel Aviv.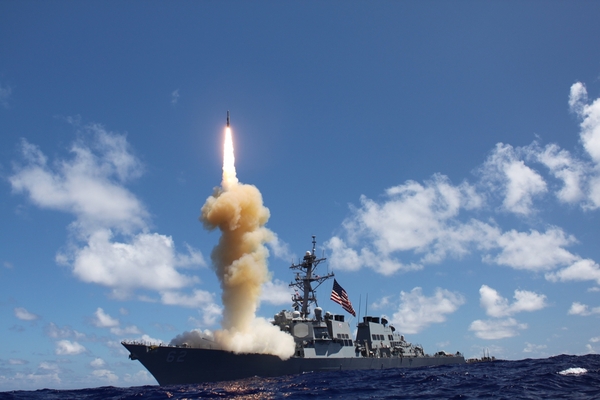 Muslim Israeli Arabs protest in front of Egypt's embassy in Tel Aviv, August 15, 2013.
Not a single Muslim has been hurt or arrested in Israel for demonstrating in favor of Morsi.
By comparison, the Palestinian Authority, which has come out in support of the ouster of Morsi, continues to crack down on Muslims who voice solidarity with the deposed Egyptian president.
While mosque preachers in Israel are free to express their views about the Egyptian crisis, their colleagues in the West Bank have been warned by the Palestinian Authority government against speaking out in favor of Morsi. Two preachers from the Jenin area who dared to violate the ban were quickly detained by Palestinian Authority security forces.
Earlier this week, Palestinian Authority security officers arrested two Palestinians for expressing public support for Morsi.
While Muslim Brotherhood leaders have been thrown into prison in Egypt, Raed Salah and Kamal al-Khatib, the leaders of the Islamic Movement in Israel, continue to lead normal lives and organize various political activities around the country.
One of them, Islambuli Badir from Tulkarem, was detained for manufacturing and marketing a perfume named after Morsi. The second, Mahmoud Ayyad, a poet from Bethlehem, was taken into custody for wearing a shirt with a portrait of Morsi.
Last week, Palestinian Authority policemen used force to break up a pro-Morsi rally in Hebron. Two local journalists, Akram al-Natsha and Mahmoud Abu Ghania, complained that the policemen threatened and insulted them during the confrontation.
Today it has become evident that leaders and members of the Islamic Movement in Israel enjoy more freedom and rights than the Muslim Brotherhood in Egypt, Jordan and even -- under the Palestinian Authority in the West Bank -- Hamas.
Related Topics: Israel | Khaled Abu Toameh receive the latest by email: subscribe to the free gatestone institute mailing list
Reader comments on this item
Comment on this item
Subscribe To Mailing List
Tweets by @GatestoneInst
Latest Articles
by Soeren Kern
"In the Quran it is not allowed for you to feel sorry for non-Muslims. I don't feel sorry for him." — Anjem Choudary.
"Eventually the whole world will be governed by Shari'ah & Muslims will have authority over China Russia USA etc This is the promise of Allah." — Anjem Choudary.
"Under the Koran the sale of alcohol is prohibited and if one were to also drink alcohol, that would be 40 lashes." — Anjem Choudary.
"We [Muslims] take the Jizya, which is ours anyway. The normal situation is to take money from the kuffar [non-Muslim]. They give us the money. You work, give us the money, Allahu Akhbar. We take the money." — Anjem Choudary.
by Steven J. Rosen
The U.S. State Department has chosen to act as UNRWA's patron and the protector of its mission, perpetuating and expanding the refugee issue as a source of conflict against Israel.
Apparently more Israeli houses hurt peace, but multiplying the number of refugees is fine.
by Mina Ahadi, Nazanin AfshinJam, Shabnam Assadollahi and Shadi Paveh
Reyhaneh Jabbari has been transferred to Rajai-Shahr Prison to be hanged — while the world parties at the UN and gets ready to permit Iran nuclear capability.
by Salim Mansur
Broadly speaking, the struggle within Islam is between Muslims who embrace the values of the modern world in terms of freedom, individual rights, gender equality and democracy on the one side, and Muslims opposing these values and insisting on a Sharia-based legal system on the other. Any Muslim who even questions this version of Islam they refer to as a heretic or, worse, an apostate to be killed.
For Muslims who embrace modernity, Islam is a matter of personal belief, not a political system.
A reformed Islam -- greatly desired and sought after by swelling numbers of Muslims -- cannot succeed without the support of non-Muslims.
by Guy Millière
Many Europeans who would laugh at the idea of negotiating with ISIS or al-Qaeda say that Israel should negotiate with Hamas.
Almost nobody sees that the invention of the "Palestinian people" has transformed millions of Arabs into a genocidal weapon to be used against the Israelis, and even, as in Europe recently, the Jews. Transforming people into a genocidal weapon is a barbaric act.
Israel was urged to find ways to coexist peacefully with people who did not want to co-exist with it. Terrorism against Israel fast became acceptable: a "good" terrorism.
Hamas's stated aim is the destruction of Israel. Its stated way to achieve this aim is terror attacks, called "armed struggle" by Hamas leaders. To this day the Palestinian Authority has not ceased praising and promoting terrorism.
If hatred of Israel is increasing in the U.S., it is largely confined to academics and other extreme radical circles, many of which are funding or receiving funding from Soviet-style agitprop organizations. Journalists are recruited to disseminate descriptions of "facts" as if they were real facts. Pseudo-historians rewrote the history of the Middle East. The falsified version of history replaced history.
Most Shared
Most Viewed