Where Muslims Can Speak Freely in the Middle East
Translations of this item:
Today it has become evident that that leaders and members of the Islamic Movement in Israel enjoy more freedom and rights than the Muslim Brotherhood in Egypt, Jordan, and even -- under the Palestinian Authority in the West Bank -- Hamas.
Arab journalists and columnists in Israel have been expressing their views about the Egyptian crisis without fear, while their colleagues in Egypt, Jordan and the Palestinian Authority are afraid to speak their mind.
Israel, for example, is one of the few countries in the Middle East where Muslims are permitted to demonstrate in favor of ousted Egyptian President Mohamed Morsi and his Muslim Brotherhood organization.
This is not because Israel supports Morsi or the Muslim Brotherhood; it is because the Muslim protesters know that in a democratic country like Israel they can hold peaceful demonstrations and express their views without having to worry about being targeted by the authorities.
Israel has become a safe place not only for Arab Christians, but also for Muslims who wish to express their opinion away from intimidation and violence.
While pro-Morsi demonstrators are being shot, wounded, arrested and harassed in Egypt, the Palestinian Authority-controlled territories and some Arab countries, in Israel they are free to stage protests and express their views even in the heart of Jerusalem and Tel Aviv.
In Israel, pro-Morsi demonstrators even feel free to chant slogans against Israel and the U.S., and to hoist Hamas flags.
For the past five weeks, thousands of Muslim worshippers have been using Friday prayers at the Aqsa Mosque in Jerusalem to organize demonstrations in support of Morsi and the Muslim Brotherhood.
On August 17, thousands of Muslims demonstrated in Nazareth to voice support for Morsi. They also chanted slogans denouncing the "military coup" in Egypt, dubbing army commander Abdel Fattah al-Sissi a U.S. agent.
On August 15, one day after the violent crackdown on Morsi supporters in Cairo and other Egyptian cities, in which hundreds of Egyptians were killed, some 150 members of the Islamic Movement in Israel staged a protest outside the Egyptian embassy in Tel Aviv.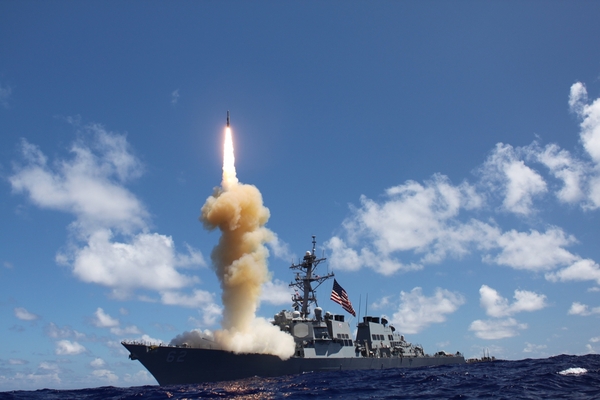 Muslim Israeli Arabs protest in front of Egypt's embassy in Tel Aviv, August 15, 2013.
Not a single Muslim has been hurt or arrested in Israel for demonstrating in favor of Morsi.
By comparison, the Palestinian Authority, which has come out in support of the ouster of Morsi, continues to crack down on Muslims who voice solidarity with the deposed Egyptian president.
While mosque preachers in Israel are free to express their views about the Egyptian crisis, their colleagues in the West Bank have been warned by the Palestinian Authority government against speaking out in favor of Morsi. Two preachers from the Jenin area who dared to violate the ban were quickly detained by Palestinian Authority security forces.
Earlier this week, Palestinian Authority security officers arrested two Palestinians for expressing public support for Morsi.
While Muslim Brotherhood leaders have been thrown into prison in Egypt, Raed Salah and Kamal al-Khatib, the leaders of the Islamic Movement in Israel, continue to lead normal lives and organize various political activities around the country.
One of them, Islambuli Badir from Tulkarem, was detained for manufacturing and marketing a perfume named after Morsi. The second, Mahmoud Ayyad, a poet from Bethlehem, was taken into custody for wearing a shirt with a portrait of Morsi.
Last week, Palestinian Authority policemen used force to break up a pro-Morsi rally in Hebron. Two local journalists, Akram al-Natsha and Mahmoud Abu Ghania, complained that the policemen threatened and insulted them during the confrontation.
Today it has become evident that leaders and members of the Islamic Movement in Israel enjoy more freedom and rights than the Muslim Brotherhood in Egypt, Jordan and even -- under the Palestinian Authority in the West Bank -- Hamas.
Related Topics: Israel | Khaled Abu Toameh receive the latest by email: subscribe to the free gatestone institute mailing list
Reader comments on this item
Comment on this item
Subscribe To Mailing List
Tweets by @GatestoneInst
Latest Articles
by Denis MacEoin
"No religion condones the killing of innocents." — U.S. President Barack Obama, September 10, 2014.
"Islam is a religion of peace." — U.K. Prime Minister David Cameron, September 13, 2014.
"There is a place for violence in Islam. There is a place for jihad in Islam." — U.K. Imam Anjem Choudary, CBN News, April 5, 2010.
Regrettably it is impossible to re-interpret the Qur'an in a "moderate" manner. The most famous modern interpretation by Sayyid Qutb (d. 1966), the Muslim Brotherhood ideologue, leads the reader again and again into political territory, where jihad is at the root of action.
If they deviated from the true faith -- as we are seeing in the Islamic State today -- "backsliders," like pagans, were to be fought until they either accepted Islam or were killed.
In India alone, between 60 and 80 million Hindus may have been put to death by Muslim armies between the years 1000-1525.
by Yaakov Lappin
Hamas's long-term ambitions are indistinguishable from those of Islamic State and al-Qaeda.
Hamas will now focus on its next goal -- trying to strengthen its presence in the West Bank and eventually toppling the Palestinian Authority from power there, just as it did in Gaza. If Israel were to withdraw from the West Bank, Hamas would certainly find such a goal easier to accomplish.
Nothing keeps the flames of jihad alight, and Hamas's popularity secure, like frequent wars.
by Timon Dias
"Arab leaders are a reflection of their people. Arab leaders don't come from Mars or the sun, they emerged from among the people and share the same beliefs... I challenge any Arab citizen who may become a ruler to do anything beyond what current Arab leaders are doing." — Anwar Malek, Algerian author.
If anyone was trying to commit "genocide" during the Gaza War, it was clearly Hamas.
What the protestors in the Netherlands also revealed is that a killed Palestinian is only worth demonstrating for when the blame can be pinned on Israel.
The normalization and common approval of slogans that actually call for the destruction of the entire Jewish State, Israel, contribute to an atmosphere of hatred, violence and anti-Semitism that now seems as acceptable as it is overt.
by Anne Bayefsky
Why couldn't the UN... sponsor a conference on combating global antisemitism?
In theory the UN Charter demands equality of... nations large and small. In reality the UN mass-produces inequality for Jews and the Jewish nation.
The UN has launched a "legal" pogrom against the Jewish state. A "legal" pogrom is a license to kill.
Modern antisemitism targets Israel's exercise of the right of self-defense because self-defense is the essence of sovereignty.
Most Shared
Most Viewed