Where Muslims Can Speak Freely in the Middle East
Translations of this item:
Today it has become evident that that leaders and members of the Islamic Movement in Israel enjoy more freedom and rights than the Muslim Brotherhood in Egypt, Jordan, and even -- under the Palestinian Authority in the West Bank -- Hamas.
Arab journalists and columnists in Israel have been expressing their views about the Egyptian crisis without fear, while their colleagues in Egypt, Jordan and the Palestinian Authority are afraid to speak their mind.
Israel, for example, is one of the few countries in the Middle East where Muslims are permitted to demonstrate in favor of ousted Egyptian President Mohamed Morsi and his Muslim Brotherhood organization.
This is not because Israel supports Morsi or the Muslim Brotherhood; it is because the Muslim protesters know that in a democratic country like Israel they can hold peaceful demonstrations and express their views without having to worry about being targeted by the authorities.
Israel has become a safe place not only for Arab Christians, but also for Muslims who wish to express their opinion away from intimidation and violence.
While pro-Morsi demonstrators are being shot, wounded, arrested and harassed in Egypt, the Palestinian Authority-controlled territories and some Arab countries, in Israel they are free to stage protests and express their views even in the heart of Jerusalem and Tel Aviv.
In Israel, pro-Morsi demonstrators even feel free to chant slogans against Israel and the U.S., and to hoist Hamas flags.
For the past five weeks, thousands of Muslim worshippers have been using Friday prayers at the Aqsa Mosque in Jerusalem to organize demonstrations in support of Morsi and the Muslim Brotherhood.
On August 17, thousands of Muslims demonstrated in Nazareth to voice support for Morsi. They also chanted slogans denouncing the "military coup" in Egypt, dubbing army commander Abdel Fattah al-Sissi a U.S. agent.
On August 15, one day after the violent crackdown on Morsi supporters in Cairo and other Egyptian cities, in which hundreds of Egyptians were killed, some 150 members of the Islamic Movement in Israel staged a protest outside the Egyptian embassy in Tel Aviv.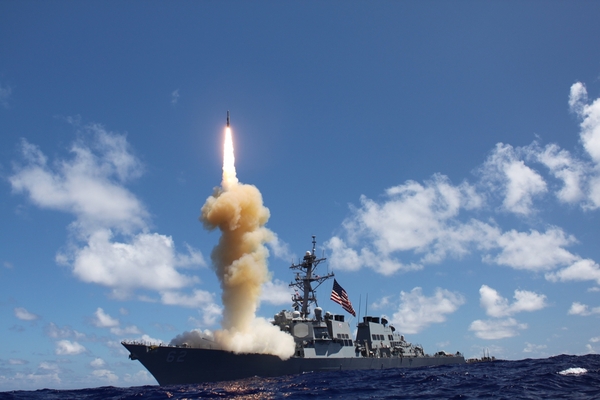 Muslim Israeli Arabs protest in front of Egypt's embassy in Tel Aviv, August 15, 2013.
Not a single Muslim has been hurt or arrested in Israel for demonstrating in favor of Morsi.
By comparison, the Palestinian Authority, which has come out in support of the ouster of Morsi, continues to crack down on Muslims who voice solidarity with the deposed Egyptian president.
While mosque preachers in Israel are free to express their views about the Egyptian crisis, their colleagues in the West Bank have been warned by the Palestinian Authority government against speaking out in favor of Morsi. Two preachers from the Jenin area who dared to violate the ban were quickly detained by Palestinian Authority security forces.
Earlier this week, Palestinian Authority security officers arrested two Palestinians for expressing public support for Morsi.
While Muslim Brotherhood leaders have been thrown into prison in Egypt, Raed Salah and Kamal al-Khatib, the leaders of the Islamic Movement in Israel, continue to lead normal lives and organize various political activities around the country.
One of them, Islambuli Badir from Tulkarem, was detained for manufacturing and marketing a perfume named after Morsi. The second, Mahmoud Ayyad, a poet from Bethlehem, was taken into custody for wearing a shirt with a portrait of Morsi.
Last week, Palestinian Authority policemen used force to break up a pro-Morsi rally in Hebron. Two local journalists, Akram al-Natsha and Mahmoud Abu Ghania, complained that the policemen threatened and insulted them during the confrontation.
Today it has become evident that leaders and members of the Islamic Movement in Israel enjoy more freedom and rights than the Muslim Brotherhood in Egypt, Jordan and even -- under the Palestinian Authority in the West Bank -- Hamas.
Related Topics: Israel | Khaled Abu Toameh receive the latest by email: subscribe to the free gatestone institute mailing list
Reader comments on this item
Comment on this item
Subscribe To Mailing List
Tweets by @GatestoneInst
Subscribe To Mailing List
Latest Articles
by Soeren Kern
"There is no territory more occupied than the body of a Palestinian woman, or a strip... severed by the violent imposition of the superstitions of Allah and the followers of Mohammed. We had better not even mention the situation of Palestinian homosexuals. This selective outrage by top progressives when it involves Israel is indeed anti-Semitism." — Alberto Moyano, Spanish newspaper editor.
"It is possible legitimately to criticize Israel. But it smells fishy when all of the blame is attributed to Israel, without even mentioning the small detail that a terrorist and jihadist group that rules Gaza has infringed on every conceivable humanitarian principle, by using civilians as human shields, and launching missiles from apartment blocks, while their leaders are living comfortable in Qatar, guests of a sheik." — Ángel Mas, Spanish analyst.
There has been virtually no public outcry whatsoever in Spain over the deaths of more than 160,000 people during three years of fighting in Syria; the decimation of ancient Christian communities at the hands of Islamists in Iraq; the kidnapping of 300 girls by Islamists in Nigeria; or the downing of a civilian passenger plane in Ukraine.
"The most anti-Semitic people are supposedly the most educated and well-informed." — Spanish Ministry of Foreign Affairs report on anti-Semitism in Spain.
by Khaled Abu Toameh
There is growing concern in Ramallah, Cairo, Riyadh and Dubai that the U.S. Administration is working to prevent the collapse of Hamas.
"The Americans mistakenly think that moderate political Islam, which is represented by the Muslim Brotherhood, will be able to combat radical Islam. The Americans are trying to bring the Muslim Brotherhood back to the region." — Palestinian official, Ramallah.
The Iranians, with whom the U.S. is now negotiating on nuclear weapons -- amid fears in the Middle East that the U.S. will capitulate to Tehran's demands if it has not effectively capitulated to them already -- have now joined Qatar and Turkey in opposing any attempt to confiscate Hamas's weapons.
The Paris conference was actually a spit in the face to the anti-Hamas forces in the Arab world. By failing to invite the Palestinian Authority to the conference, Kerry indicated that he does not see any role for Abbas and his loyalists in a post-Hamas Gaza Strip.
by Amir Taheri
According to Küntzel, German leaders have at least two other reasons for helping Iran defy the United States. The first is German resentment of defeat in the Second World War followed by foreign occupation, led by the US. The second reason is that Iran is one of the few, if not the only country, where Germans have never been looked at as "war criminals" because of Hitler.
by Malcolm Lowe
Go to Nazareth and you can easily find the mini-mosque. It displays a large poster of Koran quotations denigrating Christianity and urging Christians to convert to Islam.
Overlooked is a fundamental difference between the two regimes. Israel is a state governed by the rule of law. The Palestinian Authority, like most other states in the region, is a personal dictatorship. Arafat started the fashion of simply disregarding the laws.
What is needed in Israel is a central policy unit with the brief of developing long-term policies both to integrate Israeli Christians and to engage with the great variety of Christians in foreign countries.
Most Shared
Most Viewed