Please save Reyhaneh Jabbari From Execution In Iran
Note: Reyhaneh Jabbari is a 26-year-old woman who was convicted of murdering a man named Morteza Abdolali Sarbandi in Iran, and who has been in prison for the last seven years and is now awaiting imminent execution by hanging. Jabbari penned this letter to the mayor of Tehran several days before the Persian New Year Nowruz (March 20th). Jabbari still has no news about when the death sentence is to be carried out.
There are wounds in life than can eat away at a person like leprosy and one cannot display them. This is the house of regrets, in the Shahr'eh Ray area of Tehran. Rather, I should describe it as a mass grave. To offer treatment to the prisoners, City Hall set out to create a psychiatric area, large halls that are called Hijaria Mental Health Consultation and Psychotherapy.
They have built a wall in the middle of the main hall and they separate the cases who need therapy from the ones that do not. All the prison facilities they claim are meant to be for training -- such as clubs, libraries, cultural activities, amphitheater, co-op and a vocational training office (which adorns the logo of the department of prisons) -- are on the other side of the wall. These are only offered to people who are chosen for therapy and consulting, even if they do not really care for it. The number of people on this side of the wall fills two entire other halls. Now the social gap -- uptown vs. downtown -- is quite easily felt in prison. Uptown is pretty, green, clean and filled with places to enjoy oneself; downtown is barren, there is not even the most basic amenities. There is no space, no air, no order, no calm... no life.
Two hundred and thirty seven people are crammed in a ten meter by nineteen meter hovel. They sleep, eat and just endure there. Forget about the fact that the regulations of the department of prisons, whose article thirteen, item one clearly states that each person must have at the very least a seven square meter "roofed" physical space.
On the other side of the wall, the uptown side of the prison, three hundred people live in six huge halls, so why are those who are not in therapy not being moved to that section, when there is such overpopulation in this one?
Mr. Mayor, we have not seen many beautiful parts of Tehran designed with the a clean and proper atmosphere in mind. We urge you not to deprive the 'downtown' prisoners of culture, work and life. According to regulations, all prisoners should be permitted to use those facilities. As this is your concept, your word and your budget, we ask you at least to listen to us.
Mr. Mayor, you send eulogists to this facility for the observance of religious ceremonies, to familiarize us with the issues of chastity and religious purification and so that we can structure our lives for the future (if there is a future) on those canons so that we do not sin and do not commit any crime -- to have better lives. But are you aware that on this side of the wall, those who wish to pray in the mornings have no room to do so? Do you not consider this important for Muslims?
Mr. Mayor, you who are so enthusiastic, artistic and have the financial means, why don't you think about these conditions and solutions for everyone? Isn't it better to build a library, a well-equipped workroom, a gym or properly supplied infirmary? Although I am sure you are thinking to yourself that the person writing this letter thinks she is living in a luxury hotel, you should know that prison is our permanent home, that God has given all his creatures great or small the right to live in decent conditions, and that and no one has the right to trample on that.
I offer you greetings for Nowruz and the arrival of the New Year and hope for your change of mind with regard.
Rayhaneh Jabbari
March 2014
---
Background
Reyhaneh Jabbari, an interior designer, was in a coffee shop speaking on the phone about her work, a conversation which was coincidentally overheard by Morteza Abdolali Sarbandi, who approached her for professional advice about renovating his office. They then set a date to meet at his office in order to see and discuss Sarbandi's renovation project.
On the day of the meeting, Sarbandi picked up Jabbari in his car. On the way to his office, Sarbandi stopped at a pharmacy, purchased an item (while Jabbari waited in the car), got into the car again and drove to his office. After arriving at their destination, Jabbari realized that the place did not look like a work place at all as it was a rundown house. Inside the house, Jabbari saw two drinks on the table, Sarbandi went inside and quickly locked the door from inside, put his arms around Jabbari's waist and told her that "she had no way of escaping". A struggle soon ensued. Jabbari trying to defend herself stabbed Sarbandi in the shoulder and escaped. Sarbandi died from bleeding.
Lab analysis showed the drinks Sarbandi intended to serve to Jabbari contained sedatives. Regardless, Jabbari was arrested. There she was told by the authorities that the murder had been set up [by them] and was "politically motivated". Nevertheless, Jabbari was tortured until she confessed to the murder, after she was given the death penalty which was upheld by the Supreme Court. As a result she is to be executed at any moment. The Campaign to Save Reyhaneh asks that all individuals and organizations help support us in any way possible to save Jabbari. If you have any contacts or connections with media, human rights organizations, women's rights advocates or government agencies, please support Jabbari's campaign by writing to them.
Please help us save her life by signing this petition.
Nazanin Afshin-Jam
Shabnam Assadollahi
Shadi Paveh
Mina Ahadi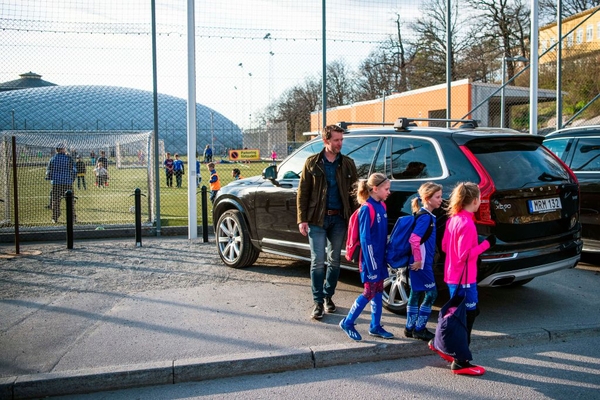 Related Topics: Iran receive the latest by email: subscribe to the free gatestone institute mailing list
Reader comments on this item
| | | |
| --- | --- | --- |
| Title | By | Date |
| Save this girl! Save Rayhaneh! [6 words] | Baharak | Sep 29, 2014 17:10 |
| The debasement of women under the veil of religious piety [287 words] | Paul P | May 22, 2014 21:32 |
| Please save her life [4 words] | Nader | May 3, 2014 11:28 |
| Save Reyhaneh [39 words] | Setti Razavi | Apr 29, 2014 23:12 |
| Stop torturing her [5 words] | Mary AG | Apr 29, 2014 11:12 |
| Long live life [26 words] | Mike | Apr 25, 2014 23:37 |
| Reyhaneh = free [3 words] | Alen | Apr 25, 2014 12:29 |
| No [8 words] | Afshin | Apr 24, 2014 12:00 |
| Stop Reyhaneh's execution. She's innocent. [5 words] | Nastaran Yekta | Apr 24, 2014 07:23 |
| Reyhaneh Jabbari [7 words] | Özlem Bayık | Apr 22, 2014 06:58 |
| ↔ Please save [8 words] | Ran | May 11, 2014 18:52 |
| Free Reyhaneh [6 words] | Homan | Apr 22, 2014 00:25 |
| Stop the execution of Reyhaneh [4 words] | Farnaz | Apr 19, 2014 17:54 |
| Free her [2 words] | Arbella | Apr 19, 2014 02:48 |
| Let her go free [4 words] | Shamiran | Apr 19, 2014 02:47 |
| Let her go free [4 words] | Shamiran | Apr 19, 2014 02:44 |
| Do not kill Reyhaneh. She wanted to defend herself [9 words] | Mina | Apr 19, 2014 01:18 |
| Please stop execution of Reyhaneh [96 words] | Nazem Rafiee-Tari | Apr 18, 2014 22:43 |
| Please save Reyhaneh from execution [6 words] | Monica | Apr 18, 2014 13:20 |
| Save Reyhaneh [6 words] | Shirin | Apr 17, 2014 12:02 |
| Save Reyhaneh [20 words] | Fred Meyer | Apr 16, 2014 14:03 |
| Reyhaneh Jabbari [21 words] | Jasmin | Apr 16, 2014 13:27 |
| Save Reyhaneh Jabbari [6 words] | David Dastan | Apr 16, 2014 12:34 |
| Let her free [6 words] | Mansour | Apr 15, 2014 10:43 |
| Stop execution Reyhaneh [6 words] | Alborz | Apr 14, 2014 10:49 |
| Please stop her execution [8 words] | Neda | Apr 14, 2014 04:51 |
| Let her live [8 words] | Maliheh | Apr 13, 2014 16:34 |
| Please do not kill her [6 words] | Manouchehr | Apr 13, 2014 16:33 |
| She deserves better [19 words] | Soraya | Apr 13, 2014 16:02 |
| Save Reyhaneh [19 words] | Mitra | Apr 13, 2014 14:55 |
| Execution of Reyhaneh [4 words] | Houshang Farahvar | Apr 12, 2014 22:28 |
| Reyhaneh Jabbari [9 words] | Faith Rashidi | Apr 8, 2014 21:36 |
| Save Reyhaneh [5 words] | Roya | Apr 5, 2014 19:01 |
| ↔ Please save Reyhaneh. The value of forgiveness is much higher than revenge. [9 words] | Mostafa Pourbayat | Apr 13, 2014 16:25 |
| ↔ Save Reyhaneh [7 words] | Reza Abassi | Apr 14, 2014 12:27 |
| ↔ Save Reyhaneh Jabbari [7 words] | Nima | Apr 15, 2014 17:02 |
| Please stop execution [10 words] | Mr. & Mrs. Younan | Apr 5, 2014 11:23 |
| Please free Reyhaneh. [4 words] | Farhad | Apr 3, 2014 17:24 |
| Please save Reyhaneh [6 words] | Iran Sultani | Apr 2, 2014 21:47 |
| Save reyhaneh [6 words] | Shahrzad | Apr 2, 2014 19:41 |
| Let her free, do not kill [4 words] | Reza | Apr 2, 2014 07:21 |
| Make her free. She did right thing. [20 words] | Babak | Apr 1, 2014 22:40 |
| Free Reyhaneh Jabbari [60 words] | Sheila Navidi | Apr 1, 2014 12:38 |
| This is islam [29 words] | Mes | Apr 1, 2014 12:22 |
| Al Shari'iah is not kind to women [87 words] | Bart Benschop | Mar 29, 2014 00:22 |
| Please save Reyhaneh Jabbari From Execution In Iran [27 words] | Pardis | Mar 28, 2014 13:11 |
| ↔ Reyhaneh Jabbari [8 words] | Arien | Apr 1, 2014 12:40 |
| ↔ Please stop execution [10 words] | Afsaneh | Apr 1, 2014 13:24 |
| ↔ Sad story [9 words] | Shohreh Shahsavani | Apr 2, 2014 14:13 |
| ↔ Let her be free, please [26 words] | Mort Zolfaghari | Apr 13, 2014 16:50 |
| ↔ Please save her life [11 words] | Nina Askary | Apr 14, 2014 18:37 |
| ↔ Save the life of innocent women in Iran [79 words] | Nina Askary | Apr 25, 2014 20:21 |
| ↔ There is justice for women within Islam however [274 words] | Jo | May 26, 2014 00:12 |
Comment on this item
Subscribe To Mailing List
Tweets by @GatestoneInst
Latest Articles
by Khaled Abu Toameh
The "Arab Spring" did not erupt as a result of the Israeli-Palestinian conflict. Rather, it was the outcome of decades of tyranny and corruption in the Arab world. The Tunisians, Egyptians, Libyans and Yemenis who removed their dictators from power did not do so because of the lack of a "two-state solution." This is the last thing they had in mind.
The thousands of Muslims who are volunteering to join the Islamic State [IS] are not doing so because they are frustrated with the lack of progress in the Israeli-Palestinian peace talks.
The only solution the Islamic State believes in is a Sunni Islamic Caliphate where the surviving non-Muslims who are not massacred would be subject to sharia law.
What Kerry perhaps does not know is that the Islamic State is not interested in the Israeli-Palestinian conflict at all. Unlike Kerry, Sunni scholars fully understand that the Islamic State has more to do with Islam and terrorism than with any other conflict.
by Steven J. Rosen
Palestinian officials have generally been silent about security cooperation with Israel. They are loath to acknowledge how important it is for the survival of the Palestinian Authority [PA], and fear that critics, especially Hamas, will consider it "collaboration with the enemy."
"You smuggle weapons, explosives and cash to the West Bank, not for the fight with Israel, but for a coup against the Palestinian Authority. The Israeli intelligence chief visited me two weeks ago and told me about the [Hamas] group they arrested that was planning for a coup... We have a national unity government and you are thinking about a coup against me." — Mahmoud Abbas, PA President, to Khaled Mashaal, Hamas leader.
According to Israeli Defense Minister Moshe Ya'alon, if the IDF leaves the West Bank, Hamas will take over, and other terrorists groups such as the Islamic Jihad, Al-Qaeda and Islamic State would operate there.
In recent months, Abbas has been making a series of threats against Israel. If Abbas becomes another Arafat, it could be the Israeli side that loses interest in security cooperation.
by Burak Bekdil
It was the Islamists who, since they came to power in the 2000s, have reaped the biggest political gains from the "Palestine-fetish."
But the Turkish rhetoric on "solidarity" with our Palestinian brothers often seems askew to how solidarity should be.
by Raheel Raza
One blogger writes that Malala hates Pakistan's military. I believe it is the other way around.
I would so like to see the day when Malala is welcomed back in Pakistan, with the whole country cheering.
by Francesco Sisci
Democratic evolution in China was being seriously considered. The failures of U.S. support for democracy in Afghanistan, Iraq, Egypt and Libya gave new food for thought to those opposed to democracy. Lastly, the United States did not strongly oppose the anti-democratic coup d'état that overthrew a democratically elected government in Thailand.
On the other hand, Russia -- dominated by Vladimir Putin, a new autocrat determined to stifle democracy in Russia -- provided a new model.
The whole of Eastern Europe and most of Latin America, formerly in the clutches of dictatorships, are now efficient democracies. This seems to indicate that while democracy cannot be parachuted into a country, there is a broader, longer-term global trend toward democracy and that its growth depends on local conditions.
As economic development needed careful planning, political reforms need even greater planning. The question remains: is China preparing for these political reforms?
Most Shared
Most Viewed