Terrorists and Europe's "Newspeak"

When Is Hate Crime Not Hate Crime?
Britain strips British nationality from immigrants with dual nationality who go to Syria to fight. This act allows British authorities to ban them from re-entering the country. Why don't European countries do the same?

Yvan Mayeur, the Socialist Mayor of Brussels, said that to combat anti-Semitism and racism, his city needed more "diversity." But diversity does not mean diversity. Diversity is the new code word for more Islam.
Yesterday, French police arrested the terrorist accused of murdering three Jews in Brussels, Belgium on the eve of the European elections. The killer, 29-year old French citizen Mehdi Nemmouche, a son of Muslim immigrants, had gone to Syria in 2013, where he joined the rebels against President Bashar al-Assad and was trained as a jihadist.
On Saturday afternoon, May 24, Nemmouche walked into the Jewish Museum in Brussels, armed with a pistol and a Kalashnikov assault rifle. He killed three Jews, including two Israeli tourists, and seriously wounded another, who is still fighting for his life in hospital. Then Nemmouche calmly walked out of the museum.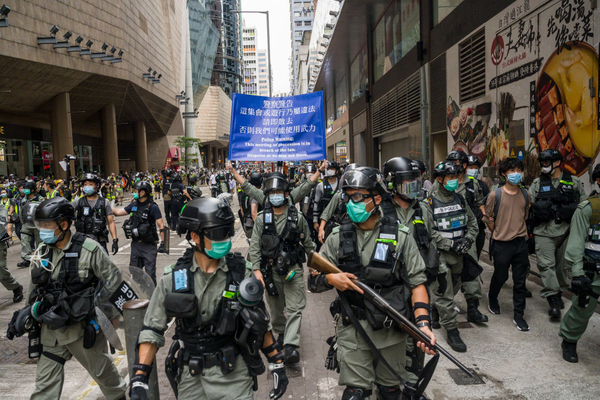 An image of the terrorist, identified by French police as Mehdi Nemmouche, firing his rifle at the Brussels Jewish Museum, taken from security camera footage.
During the past three years, thousands of young Islamic immigrants from France, Germany, Britain and all other European countries, as well as young Western Islamic converts, have gone to Syria, where they trained to be killing machines. Some of them have returned home, where they now constitute the biggest threat to domestic security in decades.
French authorities were able to capture Nemmouche within a week because they had his name on a list of returned Syria fighters. Having his name on a list of jihadists, however, was not able prevent him from committing murder in neighboring Belgium.
Police also apparently believe that Nemmouche filmed his terror attack with a camera which he had on him. The Kalashnikov, the pistol and the camera were found in Nemmouche's possession when he was arrested. The previous anti-Semitic murders in Europe were also committed by a terrorist with a camera. In 2012, Mohammed Merah, a French Islamist of Algerian descent, murdered a rabbi and three children outside a Jewish school in Toulouse, in southern France. Both Merah and Nemmouche were caught before they were able to upload the images of the deed. They may have wanted these films to serve as tools for jihadist propaganda, recruitment and instruction.
Nemmouche and Merah were both French citizens; France has the largest community of Muslim immigrants in Western Europe. In countries such as the Netherlands and Belgium, the authorities seem to be increasingly concerned that the returned Syria fighters pose an enormous security risk. Rob Wainright, director of the European law enforcement agency Europol, warned in his 2013 annual report that the returned Syria fighters could incite others to join the armed struggle in Syria, as well as use their training, combat experience, knowledge and contacts to conduct such activities within the EU.
Last Saturday, Europol released its EU Terrorism Situation and Trend Report 2014 in which it repeats that "there is a growing threat from EU citizens who, having travelled to conflict zones to engage in terrorist activities, return to the European Union with a willingness to commit acts of terrorism ... This phenomenon may result in terrorist attacks with unexpected targets and timings."
The ease with which Nemmouche was able to carry out his assault has frightened many all over Europe. How is it possible that this man, who was known to be a terrorism risk, could acquire an automatic rifle and take the weapon into the Jewish Museum? Why had he not been followed? Obviously such a practice is not feasible for all criminals, but for known jihadists? Had his phone and internet chats been tapped? It would be also be helpful, albeit unfortunately, if owners of buildings seemingly at risk invested in security guards and metal detectors for their entrances.
There are also political questions. Why had Nemmouche even been allowed to return to France after his stay in Syria? Britain strips immigrants holding dual nationality, who go to Syria to fight, of their British nationality. This act allows the British authorities to ban them from re-entering the country or have them expelled after their return them when the authorities have proof that they went to Syria to fight. "Citizenship is a privilege, not a right, and the home secretary will remove British citizenship from individuals where she feels it is conductive to the public good to do so," the British authorities stated last December.
Why have the French not done the same?
The problem affects not only European countries. American and Australian Muslims are also known to have travelled to Syria to join jihadist groups fighting the Assad regime. Russia is also familiar with the problem: more than a year ago, the head of the Russian Federal Security Service, Alexander Bortnikov, warned that the return of Russian Syria fighters will pose a terrorist threat.
It remains to be seen in what way the Western authorities react to this threat. So far, the signs are not encouraging. The Belgian authorities used -- or rather abused -- the murderous attack in Brussels to indoctrinate the public with multiculturalist propaganda.
Last week, for example, Brussels school children were given special lessons to warn against anti-Semitism and racism. The way to combat this, Yvan Mayeur, the Socialist Mayor of Brussels, said, was "to give room to the many cultures and religions in Europe." He said that his city needed more "diversity." But diversity does not mean diversity any more. Diversity is now the new code word for more Islam. Other politicians advocated punishing "hate crimes" more severely. But hate crime does not mean hate crime any more. It is now the politically-correct European "newspeak" code word for criticism of Islam.
So, rather than arming itself against the Islamist threat, the West still remains blind to the threat, while terrorists such as Merah and Nemmouche carry on killing Jews -- and others.
Related Topics: Peter Martino receive the latest by email: subscribe to the free gatestone institute mailing list
Reader comments on this item
| | | |
| --- | --- | --- |
| Title | By | Date |
| UN Trojan horse strikes again [19 words] | James | Jun 3, 2014 12:54 |
| More severe punishments [30 words] | Newspaniard | Jun 3, 2014 03:23 |
| Will they really do it. [114 words] | Terence Curry | Jun 2, 2014 13:11 |
| Stripping dual nationality citizens of UK citizenship [45 words] | Babs | Jun 2, 2014 13:08 |
| ↔ Stripping them of what.....? [190 words] | Ephesian | Jun 4, 2014 02:36 |
| ↔ Reply to Ephesian [169 words] | Babs | Jun 6, 2014 15:12 |
| ↔ Excellent! [86 words] | Ephesian | Jun 9, 2014 02:51 |
| ↔ Terrorists and Europe's Newspeak - reply to Ephesian [127 words] | Babs | Jun 16, 2014 07:11 |
| ↔ Change of mindset? [96 words] | Ephesian | Jun 19, 2014 02:24 |
| Check your premises [177 words] | Doug Mayfield | Jun 2, 2014 12:53 |
| ↔ Islam is peaceful [45 words] | Terence Curry | Jun 4, 2014 02:54 |
| It would be good if they also... [16 words] | Mark | Jun 2, 2014 11:40 |
| Nothing has changed [88 words] | Carl | Jun 2, 2014 09:57 |
| Breath of fresh air [82 words] | Izziesdad | Jun 2, 2014 05:38 |
Comment on this item
Subscribe To Mailing List
Tweets by @GatestoneInst
Subscribe To Mailing List
Latest Articles
by Amir Taheri
According to Küntzel, German leaders have at least two other reasons for helping Iran defy the United States. The first is German resentment of defeat in the Second World War followed by foreign occupation, led by the US. The second reason is that Iran is one of the few, if not the only country, where Germans have never been looked at as "war criminals" because of Hitler.
by Malcolm Lowe
Go to Nazareth and you can easily find the mini-mosque. It displays a large poster of Koran quotations denigrating Christianity and urging Christians to convert to Islam.
Overlooked is a fundamental difference between the two regimes. Israel is a state governed by the rule of law. The Palestinian Authority, like most other states in the region, is a personal dictatorship. Arafat started the fashion of simply disregarding the laws.
What is needed in Israel is a central policy unit with the brief of developing long-term policies both to integrate Israeli Christians and to engage with the great variety of Christians in foreign countries.
by Peter Huessy
The Washington Post's Glenn Kessler not only invents points the Cheneys did not make, he then casually dismisses "uncomfortable points" they did make. How many Pinocchios is that worth?
Kessler evidently assumes that when intelligence assessments differ, the correct version is only that which differs from the points made by the Cheneys but not by their critics.
Most senior Democratic members of the Senate at the time voted -- twice -- for giving the President the authority to take down Saddam Hussein. How else can Democrats say they made a mistake voting for the war if they cannot now make the case that they were "fooled"?
The U.S. took down Saddam Hussein's regime because on balance the threat-intelligence could not be ignored.
by Soeren Kern
The Vatican failed in an attempt to cover up the contents of a prayer by a Muslim cleric at an interfaith "Prayer for Peace" service held in the Vatican garden on June 8. Departing from a pre-approved script, the imam recited verses 284-286 of Sura 2 from the Koran, the latter part of which calls on Allah to grant Muslims victory over non-Muslims.
Danish police raided a mosque in the Vibevej district of Copenhagen after a passerby allegedly saw weapons being carried into the complex.
"We now have hundreds of jihadists and thousands of sympathizers. This naïve Cabinet's inaction is inviting an attack in the Netherlands." — Geert Wilders, Dutch Freedom Party.
Conference attendees called on the Spanish government to sponsor an official study aimed at finding ways to bring European food standards into compliance with Islamic Sharia law.
by Douglas Murray
They carried banners saying, "Stop Israeli State Terror," but some went off-message, deciding, apparently, that it did not matter if their targets were Israelis or not.
In the Netherlands, fresh from a pro-ISIS rally in Amsterdam, the home of the Chief Rabbi -- not Israeli, just Jewish -- was attacked twice in one week.
We live in a rightful disgust for racism of any kind. And yet here we see -- and nowhere more clearly than in Germany -- the new racist nightmare for Europe.
Most Shared
Most Viewed