Qatar, and other American "allies", are among the villains in Gaza
American allies, especially Qatar and Turkey, have been providing material support to Hamas, which the United States has listed as a foreign terrorist organization. This support includes financial, diplomatic, media and even the provision of weapons that deliberately target Israeli civilians from behind Palestinian civilians who are used as human shields. It also includes harboring war criminals, especially leaders of Hamas, who direct their followers from the safety of Doha. Without the support of Qatar and Turkey, Hamas would never have started this bloody war that has caused so much human suffering.
Qatar, which is more of a family-owned gas station than a real country, regards itself as untouchable because of its oil wealth. Its residents—they are not really citizens because there are no genuine elections or freedom of speech or religion—are the richest in the world. It can buy anything it wants, including the 2022 World Cup, several American university campuses, some of the world's greatest art, Al Jazeera television and other luxuries. It can also buy terrorist groups such as Hamas. Indeed, after Iran, which is the world's worst state sponsor of terrorism, Qatar ranks near the top of this dishonor role of death.
Any individual who provides material support to a designated terrorist group such as Hamas commits a crime under the United States Penal law and the laws of several European countries. If Hamas were ever to be convicted of war crimes by the International Criminal Court, as it may well be, any individual who was an accessory to such crimes would be guilty as well. It is entirely fair, therefore, to describe Qatar as a criminal regime, guilty of accessory to mass murder.
In some ways Turkey is even worse. Its erratic prime minister, Recep Tayyip Erdogan, has incited anti-Semitism, provoked conflict with Israel, provided material support to Hamas and undercut efforts to achieve a realistic end to the Gaza War. He has demanded that his Jewish subjects do his bidding, telling "our Jewish citizens' leaders" that they must "adopt a firm stance and release a statement against the Israeli government." He has suggested that if they fail to do so they will not be regarded as "good Turks," thus raising the old canard of "dual loyalty."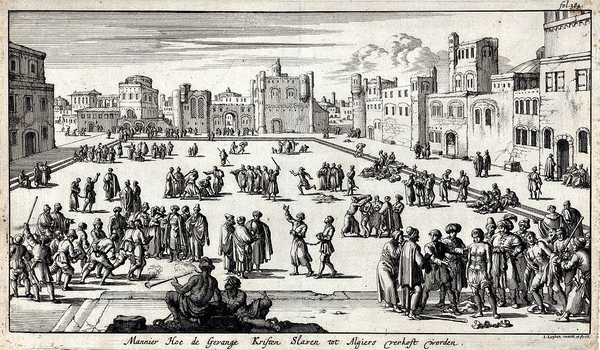 Turkey's Prime Minister Recep Tayyip Erdogan (right) gives a warm welcome to Hamas leader Ismail Haniyeh, who travelled from Gaza to Turkey on an official visit in January 2012. (Image source: MEMRI)
Erdogan also recently said of Israel that "they always curse Hitler, but they now even exceed him in barbarism." And he responded to Americans who complain about the "comparisons with Hitler," by saying "You're American, what's Hitler got to do with you," forgetting that Hitler's forces killed thousands of American soldiers and civilians. He also conveniently forgets that Turkey, which remained immorally "neutral" in the war against Nazism, provided Hitler with the playbook for his genocide, by its own genocide against Armenians. As Hitler asked rhetorically when planning his genocide: "Who, after all, speaks today of the annihilation of the Armenians?" So Hitler matters to America, as it should to Turkey, which still mendaciously denies that it committed genocide against the Armenians.
Yet it was Qatar and Turkey to which Secretary of State John Kerry turned in his efforts to get Israel and Hamas to agree to a cease fire. This not only infuriated Israel, which considers these two countries as accessories to Hamas' war crimes, but also Jordan, Egypt and the Palestinian Authority, which also see Qatar and Turkey as allies of Hamas and enemies of moderate Arab states.
The time has come for the United States and the international community to reassess the status of Qatar and Turkey. These two countries have become part of the problem, rather than part of the solution. A nation that hosts Hamas leaders and finances their terrorism should not also host the World Cup. Nor should American universities send their faculty and students to a nation complicit in terrorism that has taken the lives of many Americans as well as Israelis.
Turkey's role in NATO must also be reevaluated. Membership in this organization entails certain responsibilities, and Turkey has failed in these responsibilities. They have become untrustworthy partners in the quest for peace.
It is a truism that we, as a nation, must deal with devils, because men and women are not angels. I do not fault Secretary of State Kerry for trying to use Qatar and Turkey to pressure Hamas into accepting a deal, although the deal they ultimately came up with was a bad one. My point is that Qatar's wealth and Turkey's size should not preclude us from telling it as it is: Qatar and Turkey are among the worst villains in the Gaza tragedy. Nor should we reward such villains, and such complicit in war crimes, by international gifts, such as the World Cup. Both Qatar and Turkey should be treated as pariahs unless and until they stop becoming state sponsors, supporters and facilitators of terrorism.
Alan Dershowitz's latest book is "Taking the Stand: My Life in the Law".
Related Topics: Palestinian Authority | Alan M. Dershowitz receive the latest by email: subscribe to the free gatestone institute mailing list
Reader comments on this item
| | | |
| --- | --- | --- |
| Title | By | Date |
| Turkey: America's disloyal and unreliable ally [501 words] | Antonis Antoniou | Aug 16, 2014 02:13 |
| Boycott [75 words] | Aia sakuni | Aug 5, 2014 17:28 |
| Qatar Protected By US Military Base [70 words] | Dennis Egan | Aug 3, 2014 17:51 |
| None dare call it treason.... [106 words] | Bee-O | Aug 3, 2014 11:38 |
| Turkey's Aggression and Belligerence Is a Constant Threat in the Eastern Mediterranean [494 words] | Miltos Miltiadou | Aug 1, 2014 06:16 |
| How surprising [164 words] | Peter Brown | Aug 1, 2014 03:01 |
| you are a lawyer [67 words] | homer | Aug 1, 2014 02:12 |
| ↔ Thank you, Professor Dershowitz [58 words] | Greyhound Fancier | Aug 2, 2014 21:38 |
| Obama Administration also finances Hamas and the Muslim Brotherhood [108 words] | Frank de Varona | Jul 31, 2014 23:35 |
| Who is Occupying Whom [354 words] | Fred | Jul 31, 2014 21:41 |
| Sale of arms to Qatar [39 words] | A. Miller | Jul 31, 2014 21:36 |
| Excellent [133 words] | Frumious Falafel | Jul 31, 2014 19:37 |
| Qatar [51 words] | Dave | Jul 31, 2014 19:11 |
| We asked for this. [50 words] | Michael | Jul 31, 2014 18:41 |
| Financiers and inciters of terrorism [52 words] | Janet | Jul 31, 2014 18:10 |
| Kerry seems to be Hamas' Friend [62 words] | Elisheva | Jul 31, 2014 18:09 |
| Erdogan must be prosecuted for crimes against humanity! [57 words] | ben | Jul 31, 2014 17:15 |
| wolf in sheep clothes [77 words] | RobE | Jul 31, 2014 17:06 |
| Alan Dershowitz "No Fault" attitude to US Secretary of State Kerry [117 words] | Arthur Taub MD PhD | Jul 31, 2014 16:39 |
| Arms Sale to Qatar [25 words] | Edward Brynes | Jul 31, 2014 16:37 |
| turkey and qatar [71 words] | robert davis | Jul 31, 2014 15:59 |
| Qatar is not to be trusted, but neither is Saudi Arabia [86 words] | angrybriton | Jul 31, 2014 15:45 |
| Sale to Qatar of billions of dollars of war munitions [52 words] | Laura Berliner | Jul 31, 2014 15:43 |
| ↔ President Obama [55 words] | sidney sands | Aug 1, 2014 14:28 |
Comment on this item
Subscribe To Mailing List
Tweets by @GatestoneInst
Latest Articles
by Burak Bekdil
Where Turkey stands today is a perfect example of how, when Islamists -- mild or otherwise -- rule a county, even the most basic liberties are systematically suppressed.
"A climate of fear has emerged in Turkey." — Hasam Kilic, President, Turkey's Constitutional Court.
The prosecutor demanded a heavier penalty for the victim than for her torturers.
The European Commission identified government interference in the judiciary and bans imposed on social media as the major sources of concern regarding Turkey's candidacy for full membership.
by Khaled Abu Toameh
To understand what drives a young Palestinian to carry out such a deadly attack, one needs to look at the statements of Palestinian Authority leaders during the past few weeks.
The anti-Israel campaign of incitement reached its peak with Abbas's speech at the UN a few weeks ago, when he accused Israel of waging a "war of genocide" in the Gaza Strip. Abbas made no reference to Hamas's crimes against both Israelis and Palestinians.
Whatever his motives, it is clear that the man who carried out the most recent attack, was influenced by the messages that Abbas and the Palestinian Authority leadership have been sending their people.
by Richard Kemp
Would General Allen -- or any other general today -- recommend contracting out his country's defenses if it were his country at stake? Of course not.
The Iranian regime remains dedicated to undermining and ultimately destroying the State of Israel. The Islamic State also has Israel in its sights and would certainly use the West Bank as a point from which to attack, if it were open to them.
There can be no two-state solution and no sovereign Palestinian Arab state west of the Jordan, however desirable those things might be. The stark military reality is that Israel cannot withdraw its forces from the West Bank.
Fatah leaders ally themselves with the terrorists of Hamas, and, like Hamas, they continue to reject the every existence of the State of Israel.
If Western leaders actually want to help, they should use all diplomatic and economic means to make it clear to the Palestinians that they will never achieve an independent and sovereign state while they remain set on the destruction of the State of Israel.
by Louis René Beres
The Palestine Liberation Organization [PLO], forerunner of today's Palestinian Authority, was founded in 1964, three years before Israel came into the unintended control of the West Bank and Gaza. What therefore was the PLO planning to "liberate"?
Why does no one expect the Palestinians to cease all deliberate and random violence against Israeli civilians before being considered for admission to statehood?
On June 30, 1922, a joint resolution of both Houses of Congress of the United States endorsed a "Mandate for Palestine," confirming the right of Jews to settle anywhere they chose between the Jordan River and the Mediterranean Sea. This is the core American legacy of support for a Jewish State that President Obama now somehow fails to recall.
A sovereign state of Palestine, as identified by the Arabs -- a Muslim land occupied by "Palestinian" Arabs -- has never existed; not before 1948, and not before 1967. From the start, it was, and continues to be, the Arab states -- not Israel -- that became the core impediment to Palestinian sovereignty.
by Timon Dias
It looks as if this new law is meant to serve as a severe roadblock to parties that would like to dismantle the EU in a democratic and peaceful way from within.
A rather dull semantic trick pro-EU figures usually apply, is calling their opponents "anti-Europe."
Most Shared
Most Viewed