Well writen, well done!
Reader comment on: Hamastine: A Present from the U.N. to Khaled Mashaal
Submitted by Omer, Dec 24, 2012 16:20
A very well written article! Very good points and does justice to the facts and history. I know that any major newspaper, TV, or any other form of international media will not publish it, but please try to get it into as many papers you can.
Thank you very much for such a good read!
---
Note: Reader comments are screened, and in some cases edited, before posting. Gatestone Institute reserves the right to reject anything found to be objectionable. Reader comments, including the one above, represent solely the opinion or viewpoint of the readers that submitted them and do not represent the opinion or viewpoint of Gatestone Institute. Gatestone Institute takes no responsibility for the content of reader comments.
Other reader comments on this item
Comment on this item
Get Free Exclusive Gatestone Content:
FREE ALI MOHAMMED AL-NIMR!
Ali Mohammed al-Nimr, a prisoner in Saudi Arabia who was sentenced to death as a minor, faces "death by crucifixion" after a final appeal has been dismissed. He was arrested in 2012 when he was just 17, during a crackdown on anti-government protests in the Shiite province of Qatif. According to the International Business Times, Al-Nimr was accused by the authorities of participation in illegal protests and of firearms offences, despite there being no evidence to justify the latter charge.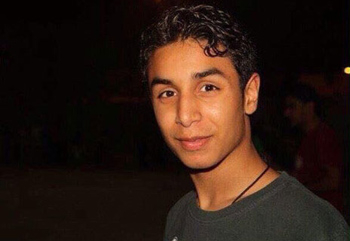 FIRST TRANSLATION OF AYATOLLAH KHAMENEI'S BOOK ON HOW TO DESTROY AMERICA