Jewish Community of Rome
Reader comment on: Will a Notorious Anti-Semite Become The Pope?
Submitted by Elliott, Feb 19, 2013 16:05
I have met Rav Riccardo di Segni, the leader of the Jewish Community of Rome (which he informed me is the oldest Jewish Community in Europe), on one occasion in Rome. He actually had a seat at the table in the Vatican on the committee considering the beatification of Pope Pius XII (the pope during World War II). In his words, although they of course do not have a vote (it is, after all, the Catholic Church), they can only present their position as clearly and diplomatically as possible.
I cannot imagine the Church, which has done so much over the last two papacies to mend fences with the Jewish community, would ignore the issue of Maradiaga'a anti-Semitism. It would therefore be a complete shock and surprise if this man would be chosen to fill this most sensitive post. See the link to an image below of Rav di Segni and Pope Benedict:
http://www.romaebraica.it/wp-content/uploads/2013/02/papa.rav_.jpg
---
Note: Reader comments are screened, and in some cases edited, before posting. Gatestone Institute reserves the right to reject anything found to be objectionable. Reader comments, including the one above, represent solely the opinion or viewpoint of the readers that submitted them and do not represent the opinion or viewpoint of Gatestone Institute. Gatestone Institute takes no responsibility for the content of reader comments.
Submit a comment on this article
Other reader comments on this item
Comment on this item
Get Free Exclusive Gatestone Content:
FREE JASON REZAIAN!
Jason Rezaian, the Washington Post's Iran Bureau Chief, will be subjected to a closed-door sham trial on August 10, on charges of "espionage." He faces a possible prison sentence of up to 10 years. There should be no Iran Deal without the return of Rezaian and other Americans held hostage in Iran: former U.S. Marine Amir Hekmati, Pastor Saeed Abedini and former FBI agent Robert Levinson.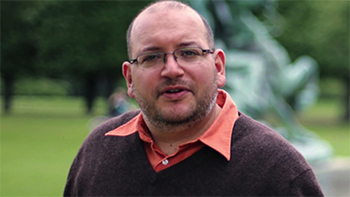 FIRST TRANSLATION OF AYATOLLAH KHAMENEI'S BOOK ON HOW TO DESTROY AMERICA