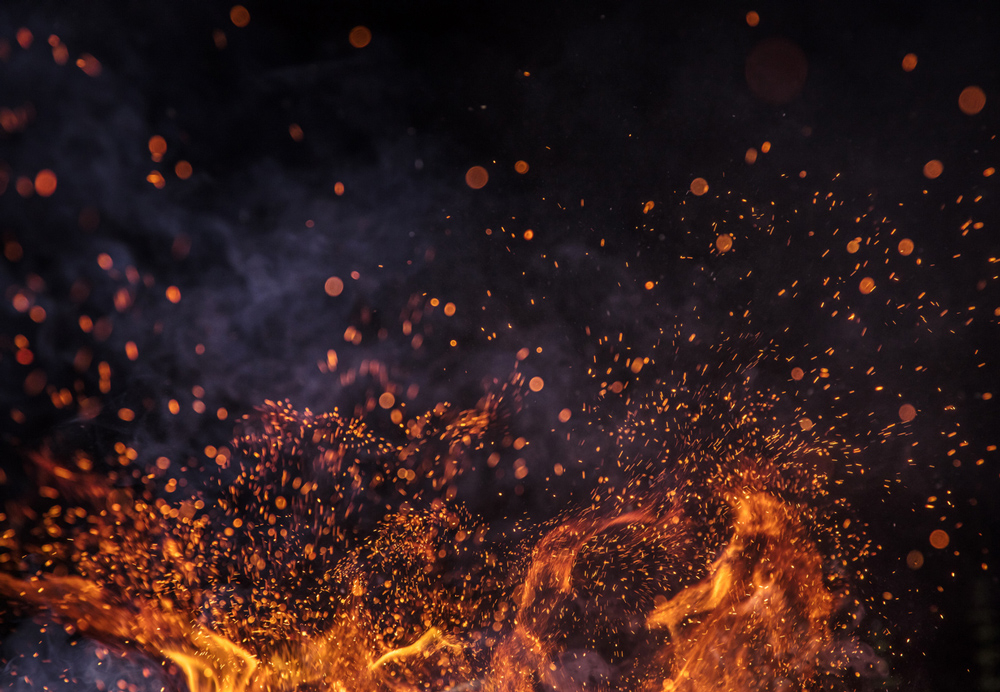 (Image source: iStock)
It is too early to tell whether the recent riots in the United States were inspired by genuine concern about chronic racism in parts of American society or fostered by political calculations linked to the next presidential election.
However, one thing is certain: traditional America-bashing circles in Europe and elsewhere have seized the opportunity to portray the United States as a nation unwilling to even acknowledge the grievance felt by the "African-American" component. Skimming through magazines gives the impression that the European elites have been observing events in the US with a more than usual degree of smugness. They ignore a few facts.
To start with they forget that the slave trade existed long before the United States was constituted as a nation. They also forget that from the 15th century onwards, the trans-Atlantic slave trade was a mainly European enterprise with African tribal chiefs as local supply managers.
More importantly, the European states maintained native slavery, serfs in Russia, Spain and England, villains in France, and the Bauer (tied peasants) in feudal German principalities, for centuries, whereas the United States abolished slavery just 100 years after its independence.
The newly created United States had to deal with the hand that fate and history had dealt it. And that hand included the legacy of slavery, which persisted until the end of the Civil War. Americans were always conscious of the fact that slavery was not only an evil but also hampered their nation's economic development and socio-cultural development.
Even a cursory survey of American literature would show that the issue was never forgotten. American writers and poets, both white and black, took the challenge of understanding and combating what they regarded as an inherited defect in their nation's social genetics.
What is remarkable is that black American writers never used the theme as an excuse for pressing for Apartheid in the name of racial equality. Almost all saw themselves as Americans who happened to be black and not as blacks who happened to be Americans. In her book Black, White and in Color, Hortense J Spillers, shows that American black writers did not behave as if they were outsiders in their American homeland.
Even before slavery was abolished, Frederick Douglass, arguably one of the greatest orators in all history, envisaged positive change in the United States. He said:
"I do not despair of this country. There are forces in operation which must inevitably work the downfall of slavery. The arm of the Lord is not shortened, and the doom of slavery is certain. I, therefore, leave with hope. While drawing encouragement from 'the Declaration of Independence,' the great principles it contains, and the genius of American Institutions, my spirit is also cheered by the obvious tendencies of the age."
The same spirit is found in such writers as Ralph Ellison in The Invisible Man, Richard Wright in Fishbelly, Chester Himes in Cotton Comes to Haarlem, and even James Baldwin's The Fire next Time. Alex Haley's Roots is an illustration of the "Only in America" dream as reality, depicting one family's story from boyhood in Africa to slavery in America to producing farmers, lawyers, architects, teachers and best-selling authors. Tony Morrison's Beloved is not a fake cry of rage as the ones howled by self-styled champions of Black Lives Matter (BLM). It is about a heroic quest for redemption not by re-reeling resentment by but forgiveness.
The same spirit inspired Martin Luther King Jr., who had an inclusive dream, not a project for rejection and apartheid based on skin color. He saw racism and segregation as an evil that affected all Americans.
When he attended theology classes in Medina, Malcolm X was known as "the American brother" because he did not wish to discard his American-ness. His message was one of hard work and self-betterment rather than moaning and commerce with victimhood.
The "inherited evil" of racism has not been ignored by non-black American writers. Harriet Beecher Stowe's Uncle Tom's Cabin, Margaret Mitchell's Gone With the Wind, William Faulkner's Light in August, Harper Lee's To Kill a Mockingbird, Erskine Caldwell's God's Little Acre, and John Dos Passos in USA Trilogy, take up the challenge in different ways. Even when we see negative portrayals, such as in John Steinbeck's Of Mice and Men and Lorraine Hansberry's play "Raisins in the Sun", the issue of racism and segregation is not ignored. "Look Who Is Coming for Dinner" by William Rose, F.L. Green's Lost Man and John Ball's In The Heat of the Night signal the treatment of black characters in a more mainstream American context without forgetting the uphill struggle they face.
European intellectuals, who sneer at the United States for treating its "Africans" in a decent way, would not dream of labelling their own black communities as "African-French" or "African English."
The African label is itself a legacy of imperialism, Roman imperialism of more than 2,000 years. The Roman General Publius Cornelius Scipio was sent to what is now Tunisia for a second war against a coalition led by Hannibal and spearheaded by the local Afri tribe. When Scipio returned victorious, the Senate gave him the agnomen "Africanus" and, later, started calling the entire continent south of the Mediterranean Africa although it contained hundreds of different ethnicities, often with little in common except various shades of darker skin.
In the same way, another Roman General, Caius Julius Caesar, was to get the agnomen "Germanicus" after he defeated a rebellious tribe known as Germans in a land that the Romans then called Germania, ignoring its ethnic, cultural and religious diversity.
In recent weeks, anti-American cabals have unleashed much sound and fury but little of substance; much heat, but little light. Their aim is to terrorize the majority by pretending that hatred of America is more widespread than it really is.
This reminds me of a passage in President Ulysses S. Grant's memoirs.
In Texas, during the Mexican-American war, Grant, then a lieutenant, accompanied by another officer, goes to investigate the howling of what sounds like a huge pack of wolves. When they arrived, they saw that: "There were just two of them; they had made all the noise we had heard. I have often thought of this incident since when I have heard the noises of a few disappointed politicians... There are always more of them before they are counted."
Amir Taheri was the executive editor-in-chief of the daily Kayhan in Iran from 1972 to 1979. He has worked at or written for innumerable publications, published eleven books, and has been a columnist for Asharq Al-Awsat since 1987. He is the Chairman of Gatestone Europe.

This article was originally published by Asharq al-Awsat and is reprinted by kind permission of the author.