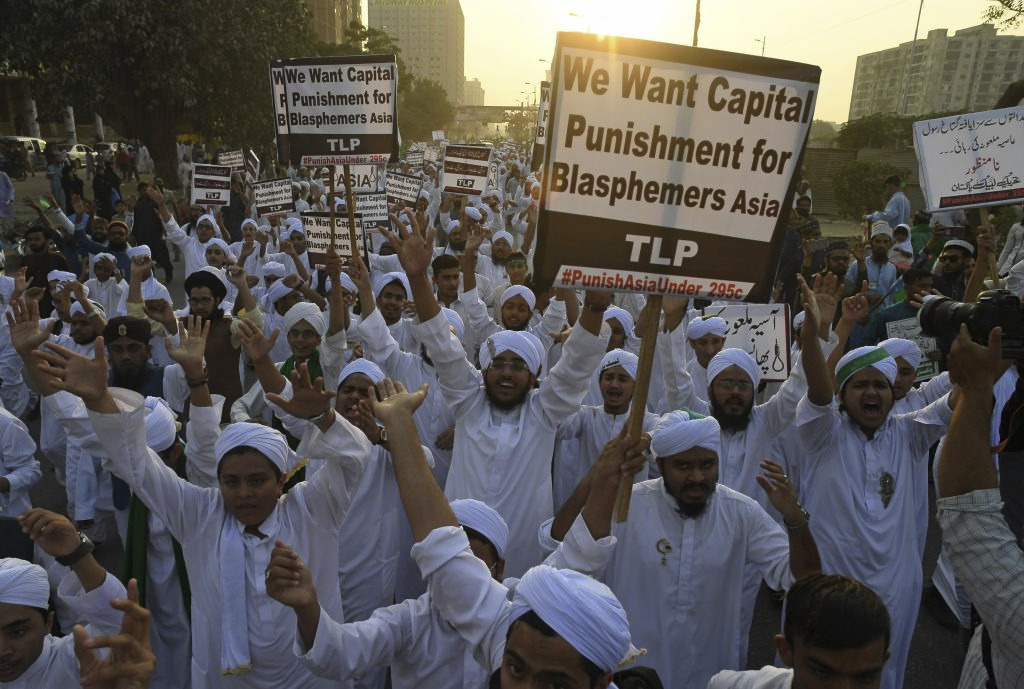 On 15 April, 2023, a First Information Report (FIR) was registered against two people working in Government girls' higher secondary school, EB 66, Arifwala, Punjab.
According to the FIR , sub inspector police, Abid Hussain received a call from Kashif Nadeem, who informed him that two people working in the school had desecrated the Holy Quran.
When he reached the school there were already several people gathered around.
He said that when he reached the principal's office, the principal Nasreen Saeed, an education officer and some other people were already investigating a Christian female Musarrat Bibi, who was working as a naib qasid and Mohammad Sarmad, a gardener. They had both been asked to clean a store room. During the cleaning they gathered all the rubbish (Paper etc) and later burnt them.
Since they are both illiterate therefore they didn't know what kind of paper they were burning, and there were some Qurans page in that rubbish.
After taking a statement from the witnesses, the police have registered a case under section 295- B of blasphemy law against Musarrat Bibi and Mohammad Sarmad and taken them into custody at Police Station Sadar Arifwala Park Pandan.
Nasir Saeed, Director CLAAS-UK, it is very sad that two illiterate people are charged with blasphemy. They are completely innocent as both didn't know what they were doing, they were just doing the work they were asked.
Mr Saeed said:
"The case against Bibi and Sarmad should be dismissed and those people who asked them to clean the store and didn't supervise them should be investigated and should be punished for their carelessness.

"This is not the first case of this kind, but I remember a few years back another Christian who was working in a hospital was given some papers to burn.

"When he was burning them a passer-by saw that there were some papers with Arabic language, he complained to the police and the worker was charged with blasphemy.

"This is completely unfair and unjust. Such people who don't how to read and write are given such a job and then they are charged with blasphemy. It is misuse of the blasphemy law and it has to be stopped.

"We are trying to speak to the family for further information, and as soon as we get further information we will share it with you."
Nasir Saeed is the Director of the Centre for Legal Aid, Assistance & Settlement UK (CLAAS-UK). Reprinted by kind permission of CLAAS-UK.