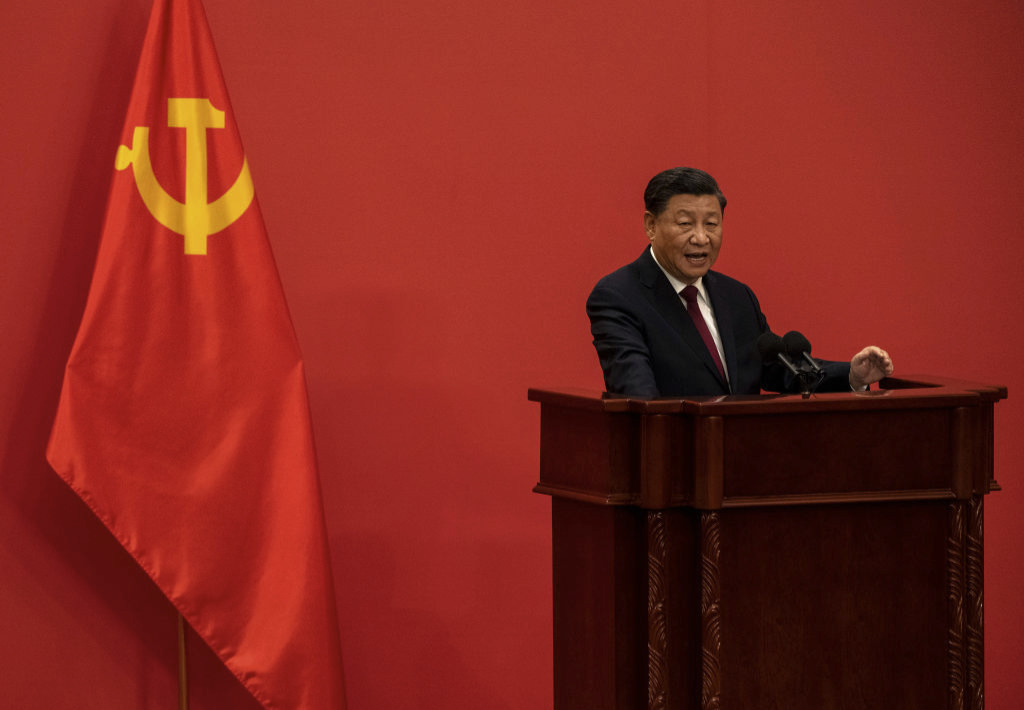 Ten years ago, Chinese President Xi Jinping issued an "edict" to create a global network of infrastructure, commerce and communication initially labeled "One Belt One Road".
Later dubbed "The New Silk Road," the project reminded some of China's 13th century Mongol Emperor Kublai Khan, who ordained the building of Xanadu, a vanity palace which the French call "une folie".
Although similar in method by using an edict or "tughra" in the Mongolian language, Kublai's vanity project is dwarfed by Xi's folie, which is supposed to encompass every county on earth.
Under China's Mongol rulers, the Silk Road was a private enterprise scheme, an example of capitalist free trade producing prosperity. Xi's folie, however, is an exercise in command economy of the kind known as "socialist planning."
The original Silk Road had a successful life for two centuries and faded away only when Europeans discovered maritime routes.
At a time when the Chinese economy has entered a bumpy patch, how has Xi's folie project done so far?
Well, China has signed 215 non-binding Memorandums of Understanding (MOUs) with 155 countries and 32 international organizations. However, less than a third have been translated into proper contracts.
One example of MOUs getting nowhere: In 2016, China signed a 42 page MOU with the Islamic Republic of Iran, promising countless projects including the building of 400 new towns, three nuclear power stations and, more importantly perhaps, 10 centers to breed silk worms. Needless to say, none of that has happened or looks likely to happen in Xi's lifetime.
Where the MOUs have been translated into action, the result hasn't always been as brilliant as Kublai's tughra.
Launching "white elephants" in Sri Lanka led to the island nation's bankruptcy and produced regime change in Colombo, while turning China into number-one hate figure for people hit by economic collapse under the burden of debt.
In some cases, there has been many a slip between the cup and the lip.
A 750-kilometer railway between Kenya and Tanzania, in East Africa, was left unfinished 72 kilometers from Kenyan capital Nairobi because money ran out.
In Sudan, vast tracts of land purchased to produce food for China have been abandoned because of the bloody struggle for power in Khartoum. South Sudan offers a similar example.
Pakistan, site of the biggest adventure in Xi's "New Silk Road", has turned into a disappointment. Many projects, costing a total of $62 billion, are delayed or abandoned as a result of guerrilla operations in Baluchistan and kidnappings of Chinese workers.
In some places, such as Kazakhstan, infrastructure built in Soviet era has been revamped as new; a case of painting the canary to pass it on as parrot.
Countries that have joined Xi's phantom gravy train are beginning to realize that they may end up paying more than they bargained for.
In what could become a domino effect, at least 20 states are on the verge of default because half of their national budget goes for servicing foreign debt, mostly to China. Ghana and Zambia have already defaulted, and Pakistan has just been saved with a $3 billion handout from the International Monetary Fund.
(China refuses to join the Paris Club of 22 countries, top global creditors, thus avoiding rescheduling of debts. Xi can demand payment of debts he grants even before contracts end.)
Over 1,000 Chinese companies are engaged in Xi's folie while finance is provided by three state-owned Chinese banks at interest rates fixed by the Central Committee of the Communist Party. China also exports part of its unemployment problem by sending over a million workers to some 40 countries to work on projects.
This may be a continuation of the 19th century tradition when Chinese "coolies" helped build railways in United States and South America. But it creates resentment in host countries suffering mass unemployment.
Xi's scheme amounts to a monopoly on the supply side as far as labor, capital, and technology are concerned. On the demand side it amounts to a monopsony (only one buyer) because China gets the right of first refusal to purchase goods and services produced by the projects.
A good deal for China? Hardly.
Having forgotten the traditional Confucian caution, Xi may live to regret his folie. Xi's assumption that the world is a blank page on which he can draw his global Xanadu may be misguided. This is a growingly complex world in which questions of identity and national, not to say tribal, pride are rife.
At the same time, almost all countries concerned have problems with their neighbors, and Xi will have to take sides at some point. Xi's folie includes grand projects in Uganda, Ethiopia, Sudan and Egypt, countries in dispute over the sharing of the Nile's waters. And would Russia grin and bear it if China replaces it in the former Soviet influence zone in Central Asia?
Xi's belief that his global folie would benefit China alone is also wrong. If there is a railway or a port or a canal somewhere, everyone would be able to use it, everyone including China's real or imagined rivals such as the US, the European Union and Japan.
Xi says he hopes his scheme would help end Western hegemony. That, too, is open to question. Part of the "hegemony" comes from the fact that Western powers, including Taiwan, Japan, South Korea, Hong Kong and Australia, account for 80 percent of China's foreign trade. To replace the US dollar as a global currency, China needs to earn or buy fewer greenbacks to increase the yuan's share above the current 3 percent.
Xi should also ponder this: familiarity breeds contempt. China may be popular as long as it is a temporary guest. What is happening in West Africa these days should be a lesson for Xi.
The French built Niger, to cite just one example, as a nation with a flag. They found, extracted and marketed its uranium. They built its towns and whatever infrastructure there is. They also built its army and gave it weapons; even the uniforms of its generals are tailored in a suburb of Paris. They also sent an expedition force to prevent jihadists from entering the capital Niamey and lynching the ruling elite.
Yet, Niger's generals staged a coup, designating France as "arch enemy" while "popular masses" kiss the Russian flag, burn the tricolore and say "thank you Wagner".
Whatever the French did in the past, and they did much that deserves blame, they don't deserve the "arch enemy" treatment.
President Xi! Please note that humans resent getting favors even if the donor is sincere.
Ingratitude is part of human rights.
Amir Taheri was the executive editor-in-chief of the daily Kayhan in Iran from 1972 to 1979. He has worked at or written for innumerable publications, published eleven books, and has been a columnist for Asharq Al-Awsat since 1987. He is the Chairman of Gatestone Europe.

This article originally appeared in Asharq Al-Awsat and is reprinted with some changes by kind permission of the author.