Last week, Golamhossein Esmaili sent over 100 members of Iran's Security Services to beat prisoners in Ward 350 of Evin Prison, where prisoners accused of political crimes are held, after the prisoners asked to be present while their possession were searched. Previously during "inspections," possessions had disappeared.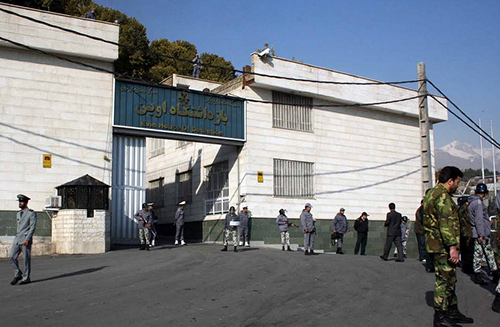 One of the entrances to Evin Prison, in Tehran, Iran. (Image source: Flickr/sabzphoto)
A few days after the beatings, after which some men needed hospitalization and 32 others were sent to solitary confinement, beaten again with metal rods on the way, the official Islamic Republic News Agency reported on April 23 that Asghar Janangir would replace Gholamhossein Esmaili as Head of Prisons, and that Golamhossein Esmaili would be promoted to head of the Tehran Justice Department.
Jahangir is described as a close adviser to Ayatollah Sadegh Amoli, a cleric who is the head of the government's judiciary branch.
After reports emerged of the beatings of inmates in Evin Prison's Ward 350, the families of men incarcerated there protested twice last week, outside parliament and near President Hassan Rouhani's office.
Authorities have denied allegations that prison guards committed the assault.
The human rights group Amnesty International has expressed concern about the reported violence.
Based on reporting by IRNA and AP.