Extremism Escalating in the West Bank
Translations of this item:
The thousands of demonstrators didn't forget to condemn the Palestinian Authority for "selling out to Jews" instead of seeking Israel's destruction. Unlike the U.S., Palestinian Authority President Mahmoud Abbas sees and hears the voices of the extremists at Jerusalem's al-Aqsa Mosque, in the West Bank, and in the Gaza Strip. This is precisely why Abbas will never agree to sign a peace deal with Israel: it would turn him into the biggest traitor in the Palestinian and Islamic world.
What happened at the al-Aqsa Mosque during last week's Friday prayers should be sounding alarm bells in the U.S., Britain and France.
After the prayers, during a demonstration in support of Egypt's deposed President Mohamed Morsi, thousands of Muslims began shouting slogans against the U.S., Britain, France and Israel
"Allahu Akbar, destroy the U.S., Britain and France!" the demonstrators chanted in scenes that appeared as if they were taking place in a remote Taliban-controlled village in Afghanistan.
But the protest did not take place in Afghanistan or Pakistan. It took place at the Aqsa Mosque during the holy month of Ramadan, during which Israel allows hundreds of thousands of Palestinians from the West Bank to enter Jerusalem for Friday prayers.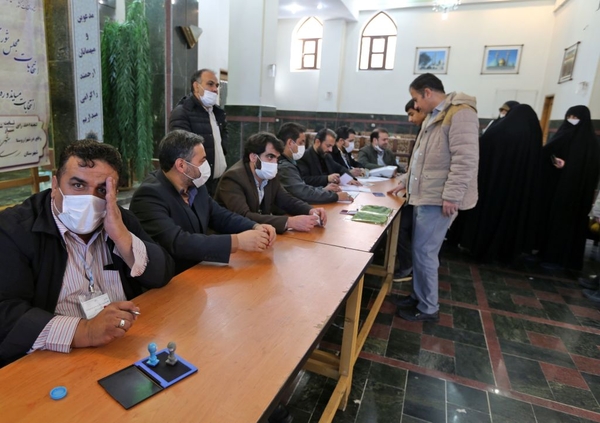 Palestinians demonstrate on Jerusalem's Temple Mount against the removal from power of Mohamed Morsi in Egypt, July 19, 2013.
Why did the Muslim worshippers chant slogans against the US, Britain and France? Because they believe that these countries are the enemies of Islam and were involved in the "conspiracy" to remove the Muslim Brotherhood from power in Egypt.
But of course such demonstrations cannot occur without also shouting threats and slogans against Jews.
Why Jews? Because the declared goal of these extremists is to destroy Israel and establish an Islamic Caliphate.
It is frightening to see thousands of Muslims chanting, "Khaybar, Khaybar Jews -- the army of Mohamed will return!"
They were referring of course to the Battle of Khaybar, fought in the year 629, between Muslims and Jews living in the oasis of Khaybar in the Arabian Peninsula.
The Jews there were attacked after being accused by the Muslims of inciting hostilities among Arab tribes. The Jews finally surrendered and were permitted to live in Khaybar on condition that they gave one-half of their produce to Muslims.
The demonstrators at the Aqsa Mosque are hoping that the Muslims will again attack the Jews, this time in Israel, and force them to succumb, and either to leave or agree to live as a humiliated minority under the rule of an Islamic Caliph.
What is worrying is that some of these demonstrators were Israeli citizens affiliated with the Islamic Movement in Israel, headed by Sheikh Raed Salah. This movement, affiliated with the Muslim Brotherhood and Hamas, has thousands of supporters among the Arab community inside Israel.
Two days later, on Sunday, the Islamic Movement organized another demonstration in support of Morsi and the Muslim Brotherhood in Egypt, this time in northern Israel.
The anti-Jewish demonstration in Jerusalem's Al-Aqsa Mosque is a sign of the growing power of Muslim extremists in the city and the West Bank.
This is a real and imminent threat not only to Israel and its Western allies, but also to Palestinian Authority President Mahmoud Abbas and his loyalists in the West Bank.
This threat also explains why the Palestinian Authority rushed to condemn the extremists for using the Aqsa Mosque as a platform for "advancing outside agendas" -- namely that of the Muslim Brotherhood and other radical Islamic groups.
The thousands of demonstrators did not forget to condemn the Palestinian Authority for "selling out to Jews" and accepting a two-state solution instead of seeking Israel's destruction.
The anti-Jewish and anti-American tirade came as U.S. Secretary of State John Kerry resumed his efforts to force Abbas and the Palestinian Authority leadership to return to the negotiating table with Israel.
Even if Abbas agreed to return to the negotiating table, he would always be afraid of the extremists, who are expected to step up their attacks on him as the talks with Israel proceed.
Unlike Kerry, Abbas sees and hears the voices of the extremists at the Aqsa Mosque and other Islamic holy sites in the West Bank and Gaza Strip. And this is precisely why Abbas will never agree to sign a peace deal with Israel: it would turn him into the biggest traitor in the the Palestinian and Islamic world.
Related Topics: Palestinian Authority | Khaled Abu Toameh receive the latest by email: subscribe to the free gatestone institute mailing list
Reader comments on this item
Comment on this item
Subscribe To Mailing List
Tweets by @GatestoneInst
Subscribe To Mailing List
Latest Articles
by Soeren Kern
Hamas would likely resort to violence to thwart any attempts to disarm the group. It is therefore highly unlikely the Europeans would confront Hamas in any meaningful way.
Spanish intelligence agents met secretly with Hezbollah operatives, who agreed to provide "escorts" to protect Spanish UNIFIL patrols. The quid pro quo was that Spanish troops would look the other way while Hezbollah was allowed to rearm for its next war with Israel. Hezbollah's message to Spain was: mind your own business.
If the European experience with Hezbollah in Lebanon is any indication, not only will Hamas not be disarmed, it will be rearmed as European monitors look on and do nothing.
What is clear is that European leaders have never been committed to honoring either the letter or the spirit of UN Resolutions 1559, 1680 and 1701, all of which were aimed at preventing Hezbollah from rearming.
by Debalina Ghoshal
According to former Bush administration official Stephen Rademaker, for the United States to respond to Russian violations of the treaty by pulling out of it would be "welcome in Moscow," which is "wrestling with the question of how they terminate [the treaty]" and thus, the United States should not make it easier for the Russians to leave.
by Guy Millière
Belgian security services have estimated that the number of European jihadists in Syria may be over 4000.
European leaders have directed their nastiest comments against the Jewish state, none of them has asked why Palestinian organizations in Gaza put their stockpiles of weapons in hospitals, homes, schools and mosques, or their command and control centers at the bottom of large apartment buildings or underneath hospitals. None of them has even said that Hamas is a terrorist organization despite its genocidal charter.
The majority of them are wedded to the idea of redistribution. Their policies are anti-growth, do not afford people any economic opportunity, and are what caused these economic crises in Europe in the first place. The United States seems to be following these thoroughly failed policies as well.
"Europe could not stay the same with a different population in it." — Christopher Caldwell, Reflections on the Revolution in Europe.
by Raymond Ibrahim
"I abducted your girls. I will sell them on the market, by Allah... There is a market for selling humans. Allah says I should sell." — Abubakar Shekau, leader of Boko Haram.
Hillary Clinton repeatedly refused to designate Boko Haram a terrorist organization.
In Malaysia -- regularly portrayed in the West as a moderate Muslim nation -- any attempt to promote religions other than Islam is illegal.
"The reason they want to kill me is very clear -- it is because of being a convert to Christianity." — Hassan Muwanguzi, Uganda.
by Dexter Van Zile
Rev. Hanna Massad does not mention that perhaps Hamas actually wants the blockade to end so it can bring in more weapons and cement to build attack-tunnels so it can "finish the job."
Hamas does not just admit to using human shields, it brags about using human shields. Why does Massad have to inject an air of uncertainty about Hamas's use of human shields when no such uncertainty exists?
The problem is that any self-respecting journalist would confront Massad with a follow-up question about Hamas's ideology and violence, but not the folks at Christianity Today.
Most Shared
Most Viewed