Extremism Escalating in the West Bank
Translations of this item:
The thousands of demonstrators didn't forget to condemn the Palestinian Authority for "selling out to Jews" instead of seeking Israel's destruction. Unlike the U.S., Palestinian Authority President Mahmoud Abbas sees and hears the voices of the extremists at Jerusalem's al-Aqsa Mosque, in the West Bank, and in the Gaza Strip. This is precisely why Abbas will never agree to sign a peace deal with Israel: it would turn him into the biggest traitor in the Palestinian and Islamic world.
What happened at the al-Aqsa Mosque during last week's Friday prayers should be sounding alarm bells in the U.S., Britain and France.
After the prayers, during a demonstration in support of Egypt's deposed President Mohamed Morsi, thousands of Muslims began shouting slogans against the U.S., Britain, France and Israel
"Allahu Akbar, destroy the U.S., Britain and France!" the demonstrators chanted in scenes that appeared as if they were taking place in a remote Taliban-controlled village in Afghanistan.
But the protest did not take place in Afghanistan or Pakistan. It took place at the Aqsa Mosque during the holy month of Ramadan, during which Israel allows hundreds of thousands of Palestinians from the West Bank to enter Jerusalem for Friday prayers.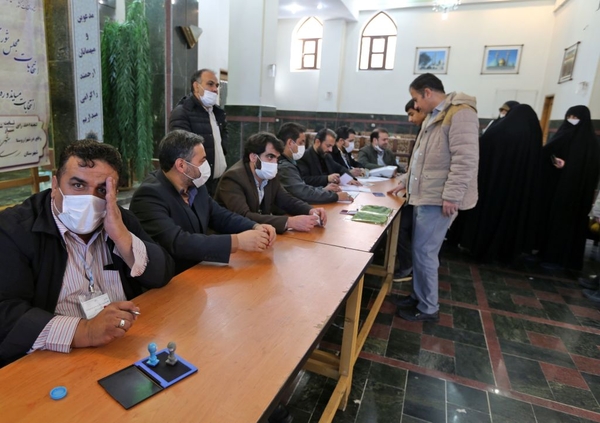 Palestinians demonstrate on Jerusalem's Temple Mount against the removal from power of Mohamed Morsi in Egypt, July 19, 2013.
Why did the Muslim worshippers chant slogans against the US, Britain and France? Because they believe that these countries are the enemies of Islam and were involved in the "conspiracy" to remove the Muslim Brotherhood from power in Egypt.
But of course such demonstrations cannot occur without also shouting threats and slogans against Jews.
Why Jews? Because the declared goal of these extremists is to destroy Israel and establish an Islamic Caliphate.
It is frightening to see thousands of Muslims chanting, "Khaybar, Khaybar Jews -- the army of Mohamed will return!"
They were referring of course to the Battle of Khaybar, fought in the year 629, between Muslims and Jews living in the oasis of Khaybar in the Arabian Peninsula.
The Jews there were attacked after being accused by the Muslims of inciting hostilities among Arab tribes. The Jews finally surrendered and were permitted to live in Khaybar on condition that they gave one-half of their produce to Muslims.
The demonstrators at the Aqsa Mosque are hoping that the Muslims will again attack the Jews, this time in Israel, and force them to succumb, and either to leave or agree to live as a humiliated minority under the rule of an Islamic Caliph.
What is worrying is that some of these demonstrators were Israeli citizens affiliated with the Islamic Movement in Israel, headed by Sheikh Raed Salah. This movement, affiliated with the Muslim Brotherhood and Hamas, has thousands of supporters among the Arab community inside Israel.
Two days later, on Sunday, the Islamic Movement organized another demonstration in support of Morsi and the Muslim Brotherhood in Egypt, this time in northern Israel.
The anti-Jewish demonstration in Jerusalem's Al-Aqsa Mosque is a sign of the growing power of Muslim extremists in the city and the West Bank.
This is a real and imminent threat not only to Israel and its Western allies, but also to Palestinian Authority President Mahmoud Abbas and his loyalists in the West Bank.
This threat also explains why the Palestinian Authority rushed to condemn the extremists for using the Aqsa Mosque as a platform for "advancing outside agendas" -- namely that of the Muslim Brotherhood and other radical Islamic groups.
The thousands of demonstrators did not forget to condemn the Palestinian Authority for "selling out to Jews" and accepting a two-state solution instead of seeking Israel's destruction.
The anti-Jewish and anti-American tirade came as U.S. Secretary of State John Kerry resumed his efforts to force Abbas and the Palestinian Authority leadership to return to the negotiating table with Israel.
Even if Abbas agreed to return to the negotiating table, he would always be afraid of the extremists, who are expected to step up their attacks on him as the talks with Israel proceed.
Unlike Kerry, Abbas sees and hears the voices of the extremists at the Aqsa Mosque and other Islamic holy sites in the West Bank and Gaza Strip. And this is precisely why Abbas will never agree to sign a peace deal with Israel: it would turn him into the biggest traitor in the the Palestinian and Islamic world.
Related Topics: Palestinian Authority | Khaled Abu Toameh receive the latest by email: subscribe to the free gatestone institute mailing list
Reader comments on this item
Comment on this item
Subscribe To Mailing List
Tweets by @GatestoneInst
Latest Articles
by Mudar Zahran
"If Hamas does not like you for any reason all they have to do now is say you are a Mossad agent and kill you." — A., a Fatah member in Gaza.
"Hamas wanted us butchered so it could win the media war against Israel showing our dead children on TV and then get money from Qatar." — T., former Hamas Ministry officer.
"They would fire rockets and then run away quickly, leaving us to face Israeli bombs for what they did." — D., Gazan journalist.
"Hamas imposed a curfew: anyone walking out in the street was shot. That way people had to stay in their homes, even if they were about to get bombed. Hamas held the whole Gazan population as a human shield." — K., graduate student
"The Israeli army allows supplies to come in and Hamas steals them. It seems even the Israelis care for us more than Hamas." — E., first-aid volunteer.
"We are under Hamas occupation, and if you ask most of us, we would rather be under Israeli occupation… We miss the days when we were able to work inside Israel and make good money. We miss the security and calm Israel provided when it was here." — S., graduate of an American university, former Hamas sympathizer.
by Ben Cohen
Now, with the Islamic State's self-proclaimed caliphate having captured key oil wells in the Middle East this year, foreign oil has become an even more lethal financial weapon-of-choice for those seeking to destroy democracy and further escalate the War on Terror.
That President Barack Obama failed even to mention oil as a critical factor in the war against IS during his speech to the nation on September 10, is an omission both revealing and dangerous in terms of how his administration wants to depict the stakes involved in this latest confrontation with the jihadis.
by Lawrence A. Franklin
One Pakistani recruiter of child suicide bombers describes these children as "tools provided by God."
Another Muslim cleric in a madrassa [Islamic boys' school] describes child suicide bombers as "a gift from Allah that we have an unlimited number willing to be sacrificed to teach Americans a lesson."
Using children as suicide bombers will stop when... they stop "condoning the killing of innocents."
by Denis MacEoin
"No religion condones the killing of innocents." — U.S. President Barack Obama, September 10, 2014.
"Islam is a religion of peace." — U.K. Prime Minister David Cameron, September 13, 2014.
"There is a place for violence in Islam. There is a place for jihad in Islam." — U.K. Imam Anjem Choudary, CBN News, April 5, 2010.
Regrettably it is impossible to re-interpret the Qur'an in a "moderate" manner. The most famous modern interpretation by Sayyid Qutb (d. 1966), the Muslim Brotherhood ideologue, leads the reader again and again into political territory, where jihad is at the root of action.
If they deviated from the true faith -- as we are seeing in the Islamic State today -- "backsliders," like pagans, were to be fought until they either accepted Islam or were killed.
In India alone, between 60 and 80 million Hindus may have been put to death by Muslim armies between the years 1000-1525.
by Yaakov Lappin
Hamas's long-term ambitions are indistinguishable from those of Islamic State and al-Qaeda.
Hamas will now focus on its next goal -- trying to strengthen its presence in the West Bank and eventually toppling the Palestinian Authority from power there, just as it did in Gaza. If Israel were to withdraw from the West Bank, Hamas would certainly find such a goal easier to accomplish.
Nothing keeps the flames of jihad alight, and Hamas's popularity secure, like frequent wars.
Most Shared
Most Viewed