Palestinians Dismiss Prisoner Release as a "Bribe"
They regard the prisoner release as something Israel was supposed to have done anyway, many years ago. Many will continue to see it as as part of an Israeli-American scheme to extract concessions, and will continue to attack Abbas for "succumbing" to US pressure.
The argument that the release of Palestinian prisoners boosts the standing of Palestinian Authority President Mahmoud Abbas and "moderate" Palestinians and facilitates the resumption of peace talks with Israel is not necessarily true.
Many Palestinians do not see Israel's decision to release more than 100 Palestinians who were imprisoned before the signing of the Oslo Accords two decades ago as a gesture on the part of Israel.
Rather, they regard the Israeli move as something that Israel was supposed to have done anyway, many years ago.
As Saeb Erekat, the chief PLO negotiator, explained: "This Israeli cabinet decision is an overdue step towards the implementation of the Sharm Sheikh agreement of 1999, whereby Israel committed to release all the pre-Oslo prisoners. We welcome this decision 14 years later."
So unlike the US and other Western governments, the Palestinian Authority does not see the release of prisoners as a conciliatory move on the part of the Israeli government.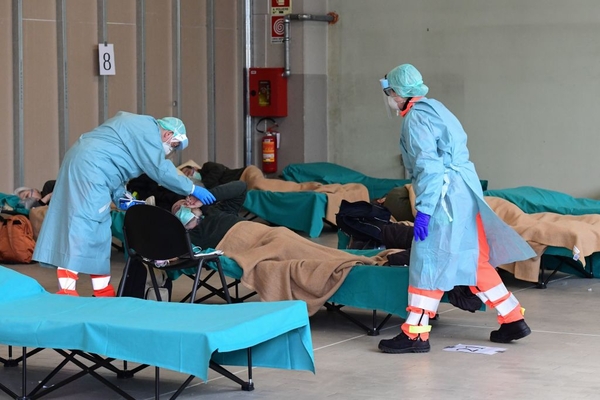 A demonstration demanding the release of Palestinian prisoners in Israeli prison. (Source: Lisa Nessan)
Moreover, Palestinian Authority representatives do not believe there is a link between the release of prisoners and progress toward achieving peace between Israelis and Palestinians.
Many of the prisoners who are scheduled to be released do not even belong to Abbas's Fatah faction.
It is unrealistic to think, for example, that members of Islamic Jihad or the Marxist Popular Front for the Liberation of Palestine who killed Israelis are going to come out of prison and declare their support for the Oslo Accords and the two-state solution.
There is also no guarantee that Fatah prisoners who were incarcerated before the signing of the Oslo Accords will endorse the peace process.
Of course Abbas and Fatah will do their utmost to take advantage of the prisoner release to try and score points on the Palestinian street.
Abbas's aides and loyalists are busy these days preparing a big rally in Ramallah to celebrate the release of the prisoners.
They are keen on presenting the prisoner release as a "huge achievement" by Abbas.
But even if a large number of Palestinians turn out to greet the prisoners, this still does not mean that they support Abbas's decision to resume peace talks with Israel.
Some Palestinians, including Abbas loyalists, see the release of a few dozen prisoners as a "bribe" offered by US Secretary of State John Kerry to the Palestinian Authority president to entice him to return to the talks.
These Palestinians point out that in return for this "bribe," Abbas was forced to drop his two other preconditions for resuming the peace talks: a full cessation of settlement construction and Israeli acceptance of the pre-1967 lines as the basis for a two-state solution.
There are also Palestinians who see the release of about 100 prisoners as a "minor" achievement for Abbas, especially in comparison to Hamas's success in securing the release of more than 1000 inmates in return for kidnapped Israel Defense Forces soldier Gilad Schalit.
"Israel is not doing anyone a favor by releasing 100 prisoners," said a Fatah official in Ramallah. "While we welcome this decision, we do not see how it could help the peace process, particularly in light of the fact that there are more than 5,000 Palestinians who are still in prison."
So while most Palestinians are expected to rejoice over the release of the prisoners, it is naïve to think that they will take to the streets to celebrate the resumption of peace talks with Israel.
The prisoner release could benefit Abbas in the short-term. But in the long-term, many Palestinians will continue to see it as part of an Israeli-American scheme to extract concessions from Abbas and the Palestinian Authority leadership.
After the celebrations over the release of the prisoners end, Palestinians will continue to criticize Abbas for "succumbing" to US pressure and going to the peace talks against the recommendation of the PLO leadership. And of course they will continue to attack Israel for not fulfilling all their demands, including a settlement freeze and the release of the rest of the prisoners.
Related Topics: Palestinian Authority | Khaled Abu Toameh receive the latest by email: subscribe to the free gatestone institute mailing list
Reader comments on this item
Comment on this item
Subscribe To Mailing List
Tweets by @GatestoneInst
Latest Articles
by Khaled Abu Toameh
"Armed robbery in broad daylight." — Palestinians, after Hamas "seized" $750,000 from Gaza bank.
Fatah accused Hamas of "squandering" $700 million of financial aid earmarked for the Palestinian victims of war. Fatah wants to ensure that the millions of dollars intended for the Gaza Strip will pass through its hands and not end up in Hamas's bank accounts. Relying on Fatah in this regard is like asking a cat to guard the milk.
The head of the Palestinian Authority's Anti-Corruption Commission revealed that his group has retrieved $70 million of public funds fund embezzled by Palestinian officials. Arab and Western donors need to make sure that their money does not end up (once again) in the wrong hands. Without a proper mechanism of accountability and transparency, hundreds of millions of dollars are likely to find their way into the bank accounts of both Hamas and Fatah leaders.
by Mudar Zahran
"If Hamas does not like you for any reason all they have to do now is say you are a Mossad agent and kill you." — A., a Fatah member in Gaza.
"Hamas wanted us butchered so it could win the media war against Israel showing our dead children on TV and then get money from Qatar." — T., former Hamas Ministry officer.
"They would fire rockets and then run away quickly, leaving us to face Israeli bombs for what they did." — D., Gazan journalist.
"Hamas imposed a curfew: anyone walking out in the street was shot. That way people had to stay in their homes, even if they were about to get bombed. Hamas held the whole Gazan population as a human shield." — K., graduate student
"The Israeli army allows supplies to come in and Hamas steals them. It seems even the Israelis care for us more than Hamas." — E., first-aid volunteer.
"We are under Hamas occupation, and if you ask most of us, we would rather be under Israeli occupation… We miss the days when we were able to work inside Israel and make good money. We miss the security and calm Israel provided when it was here." — S., graduate of an American university, former Hamas sympathizer.
by Ben Cohen
Now, with the Islamic State's self-proclaimed caliphate having captured key oil wells in the Middle East this year, foreign oil has become an even more lethal financial weapon-of-choice for those seeking to destroy democracy and further escalate the War on Terror.
That President Barack Obama failed even to mention oil as a critical factor in the war against IS during his speech to the nation on September 10, is an omission both revealing and dangerous in terms of how his administration wants to depict the stakes involved in this latest confrontation with the jihadis.
by Lawrence A. Franklin
One Pakistani recruiter of child suicide bombers describes these children as "tools provided by God."
Another Muslim cleric in a madrassa [Islamic boys' school] describes child suicide bombers as "a gift from Allah that we have an unlimited number willing to be sacrificed to teach Americans a lesson."
Using children as suicide bombers will stop when... they stop "condoning the killing of innocents."
by Denis MacEoin
"No religion condones the killing of innocents." — U.S. President Barack Obama, September 10, 2014.
"Islam is a religion of peace." — U.K. Prime Minister David Cameron, September 13, 2014.
"There is a place for violence in Islam. There is a place for jihad in Islam." — U.K. Imam Anjem Choudary, CBN News, April 5, 2010.
Regrettably it is impossible to re-interpret the Qur'an in a "moderate" manner. The most famous modern interpretation by Sayyid Qutb (d. 1966), the Muslim Brotherhood ideologue, leads the reader again and again into political territory, where jihad is at the root of action.
If they deviated from the true faith -- as we are seeing in the Islamic State today -- "backsliders," like pagans, were to be fought until they either accepted Islam or were killed.
In India alone, between 60 and 80 million Hindus may have been put to death by Muslim armies between the years 1000-1525.
Most Shared
Most Viewed