Palestinians Dismiss Prisoner Release as a "Bribe"
They regard the prisoner release as something Israel was supposed to have done anyway, many years ago. Many will continue to see it as as part of an Israeli-American scheme to extract concessions, and will continue to attack Abbas for "succumbing" to US pressure.
The argument that the release of Palestinian prisoners boosts the standing of Palestinian Authority President Mahmoud Abbas and "moderate" Palestinians and facilitates the resumption of peace talks with Israel is not necessarily true.
Many Palestinians do not see Israel's decision to release more than 100 Palestinians who were imprisoned before the signing of the Oslo Accords two decades ago as a gesture on the part of Israel.
Rather, they regard the Israeli move as something that Israel was supposed to have done anyway, many years ago.
As Saeb Erekat, the chief PLO negotiator, explained: "This Israeli cabinet decision is an overdue step towards the implementation of the Sharm Sheikh agreement of 1999, whereby Israel committed to release all the pre-Oslo prisoners. We welcome this decision 14 years later."
So unlike the US and other Western governments, the Palestinian Authority does not see the release of prisoners as a conciliatory move on the part of the Israeli government.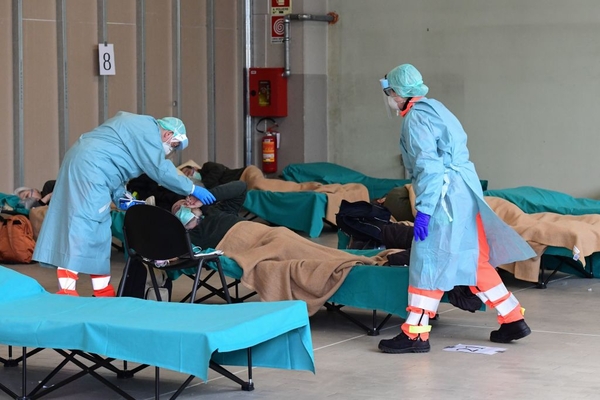 A demonstration demanding the release of Palestinian prisoners in Israeli prison. (Source: Lisa Nessan)
Moreover, Palestinian Authority representatives do not believe there is a link between the release of prisoners and progress toward achieving peace between Israelis and Palestinians.
Many of the prisoners who are scheduled to be released do not even belong to Abbas's Fatah faction.
It is unrealistic to think, for example, that members of Islamic Jihad or the Marxist Popular Front for the Liberation of Palestine who killed Israelis are going to come out of prison and declare their support for the Oslo Accords and the two-state solution.
There is also no guarantee that Fatah prisoners who were incarcerated before the signing of the Oslo Accords will endorse the peace process.
Of course Abbas and Fatah will do their utmost to take advantage of the prisoner release to try and score points on the Palestinian street.
Abbas's aides and loyalists are busy these days preparing a big rally in Ramallah to celebrate the release of the prisoners.
They are keen on presenting the prisoner release as a "huge achievement" by Abbas.
But even if a large number of Palestinians turn out to greet the prisoners, this still does not mean that they support Abbas's decision to resume peace talks with Israel.
Some Palestinians, including Abbas loyalists, see the release of a few dozen prisoners as a "bribe" offered by US Secretary of State John Kerry to the Palestinian Authority president to entice him to return to the talks.
These Palestinians point out that in return for this "bribe," Abbas was forced to drop his two other preconditions for resuming the peace talks: a full cessation of settlement construction and Israeli acceptance of the pre-1967 lines as the basis for a two-state solution.
There are also Palestinians who see the release of about 100 prisoners as a "minor" achievement for Abbas, especially in comparison to Hamas's success in securing the release of more than 1000 inmates in return for kidnapped Israel Defense Forces soldier Gilad Schalit.
"Israel is not doing anyone a favor by releasing 100 prisoners," said a Fatah official in Ramallah. "While we welcome this decision, we do not see how it could help the peace process, particularly in light of the fact that there are more than 5,000 Palestinians who are still in prison."
So while most Palestinians are expected to rejoice over the release of the prisoners, it is naïve to think that they will take to the streets to celebrate the resumption of peace talks with Israel.
The prisoner release could benefit Abbas in the short-term. But in the long-term, many Palestinians will continue to see it as part of an Israeli-American scheme to extract concessions from Abbas and the Palestinian Authority leadership.
After the celebrations over the release of the prisoners end, Palestinians will continue to criticize Abbas for "succumbing" to US pressure and going to the peace talks against the recommendation of the PLO leadership. And of course they will continue to attack Israel for not fulfilling all their demands, including a settlement freeze and the release of the rest of the prisoners.
Related Topics: Palestinian Authority | Khaled Abu Toameh receive the latest by email: subscribe to the free gatestone institute mailing list
Reader comments on this item
Comment on this item
Subscribe To Mailing List
Tweets by @GatestoneInst
Subscribe To Mailing List
Latest Articles
by Khaled Abu Toameh
Over the past week there are voices coming out of Egypt and some Arab countries -- voices that publicly support the Israeli military operation against Hamas in the Gaza Strip.
They see the atrocities and massacres committed by Islamists on a daily basis in Iraq and Syria and are beginning to ask themselves if these serve the interests of the Arabs and Muslims.
"Thank you Netanyahu and may God give us more [people] like you to destroy Hamas!" — Azza Sami of the Egyptian newspaper Al-Ahram.
Isolated and under attack, Hamas now realizes that it has lost the sympathy of many Egyptians and Arabs.
by Soeren Kern
"I believe that adulterers should be stoned to death. I believe that we should cut the hands off of thieves. I believe the Sharia should be implemented in Denmark. Maybe we should change the Christiansborg Palace [the Danish Parliament building] to Muslimsborg to have the flag of Islam flying over the parliament in Denmark. I think this would be very nice." — Anjem Choudary, while in Denmark to establish Islam4dk in June 2014.
"[Choudary's network] has now been proscribed as a terrorist organization operating under 11 different names, but neither he nor any one of his associates has so far been prosecuted for membership of an illegal group." — Times of London.
"The cure for depression is jihad." — Abdul Raqib Amin (aka Abu Bara al-Hindi), Scottish jihadist.
by Christine Williams
Israel's targets have been militants, military facilities, rocket launchers, tunnels and command centers. Israel has taken extraordinary measures to protect Palestinian civilian life.
Meanwhile, Hamas violates international law both by targeting Israel's civilians and by using its own people as human shields -- and then blaming Israel for the casualties.
The BDS movement covers up its ties with the terrorist group Hamas.
by Oliver Williams
In the politically correct attempt to avoid "stereotyping" and be safe from discomfort, have we been blocking out reality?
Hollywood has been indulging in a sort of reverse racial profiling: cinematic terrorists could be anybody other than Muslims.
Muslim terrorists? As in the movie Non-Stop, Hollywood would rather cast the family members of 9/11 victims as terrorists rather than reflect that such a thing exists.
by Khaled Abu Toameh
Fatah has several hundred militiamen in the Gaza Strip, some of whom are members of the Palestinian Authority security forces, who continue to receive their salaries from Western governments.
At least two Fatah armed groups announced that they had started firing rockets at the "settlements" of Ashkelon and Sderot, cities inside the pre-1967 borders of Israel, with another Fatah group claiming responsibility for firing 35 rockets into Israel since Sunday.
So far as Abbas is concerned, "it all started when Israel fired back" in response to hundred of rockets fired at Israel from the Gaza Strip during the last few days. He seems concerned that if the world hears about the role of Fatah in the rocket attacks, the news will affect Western financial aid to the Palestinian Authority, which dominated by Fatah.
Most Shared
Most Viewed