Palestinians Dismiss Prisoner Release as a "Bribe"
They regard the prisoner release as something Israel was supposed to have done anyway, many years ago. Many will continue to see it as as part of an Israeli-American scheme to extract concessions, and will continue to attack Abbas for "succumbing" to US pressure.
The argument that the release of Palestinian prisoners boosts the standing of Palestinian Authority President Mahmoud Abbas and "moderate" Palestinians and facilitates the resumption of peace talks with Israel is not necessarily true.
Many Palestinians do not see Israel's decision to release more than 100 Palestinians who were imprisoned before the signing of the Oslo Accords two decades ago as a gesture on the part of Israel.
Rather, they regard the Israeli move as something that Israel was supposed to have done anyway, many years ago.
As Saeb Erekat, the chief PLO negotiator, explained: "This Israeli cabinet decision is an overdue step towards the implementation of the Sharm Sheikh agreement of 1999, whereby Israel committed to release all the pre-Oslo prisoners. We welcome this decision 14 years later."
So unlike the US and other Western governments, the Palestinian Authority does not see the release of prisoners as a conciliatory move on the part of the Israeli government.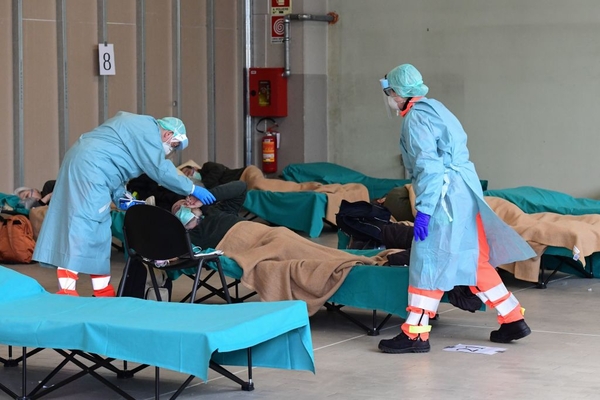 A demonstration demanding the release of Palestinian prisoners in Israeli prison. (Source: Lisa Nessan)
Moreover, Palestinian Authority representatives do not believe there is a link between the release of prisoners and progress toward achieving peace between Israelis and Palestinians.
Many of the prisoners who are scheduled to be released do not even belong to Abbas's Fatah faction.
It is unrealistic to think, for example, that members of Islamic Jihad or the Marxist Popular Front for the Liberation of Palestine who killed Israelis are going to come out of prison and declare their support for the Oslo Accords and the two-state solution.
There is also no guarantee that Fatah prisoners who were incarcerated before the signing of the Oslo Accords will endorse the peace process.
Of course Abbas and Fatah will do their utmost to take advantage of the prisoner release to try and score points on the Palestinian street.
Abbas's aides and loyalists are busy these days preparing a big rally in Ramallah to celebrate the release of the prisoners.
They are keen on presenting the prisoner release as a "huge achievement" by Abbas.
But even if a large number of Palestinians turn out to greet the prisoners, this still does not mean that they support Abbas's decision to resume peace talks with Israel.
Some Palestinians, including Abbas loyalists, see the release of a few dozen prisoners as a "bribe" offered by US Secretary of State John Kerry to the Palestinian Authority president to entice him to return to the talks.
These Palestinians point out that in return for this "bribe," Abbas was forced to drop his two other preconditions for resuming the peace talks: a full cessation of settlement construction and Israeli acceptance of the pre-1967 lines as the basis for a two-state solution.
There are also Palestinians who see the release of about 100 prisoners as a "minor" achievement for Abbas, especially in comparison to Hamas's success in securing the release of more than 1000 inmates in return for kidnapped Israel Defense Forces soldier Gilad Schalit.
"Israel is not doing anyone a favor by releasing 100 prisoners," said a Fatah official in Ramallah. "While we welcome this decision, we do not see how it could help the peace process, particularly in light of the fact that there are more than 5,000 Palestinians who are still in prison."
So while most Palestinians are expected to rejoice over the release of the prisoners, it is naïve to think that they will take to the streets to celebrate the resumption of peace talks with Israel.
The prisoner release could benefit Abbas in the short-term. But in the long-term, many Palestinians will continue to see it as part of an Israeli-American scheme to extract concessions from Abbas and the Palestinian Authority leadership.
After the celebrations over the release of the prisoners end, Palestinians will continue to criticize Abbas for "succumbing" to US pressure and going to the peace talks against the recommendation of the PLO leadership. And of course they will continue to attack Israel for not fulfilling all their demands, including a settlement freeze and the release of the rest of the prisoners.
Related Topics: Khaled Abu Toameh receive the latest by email: subscribe to the free gatestone institute mailing list
Reader comments on this item
Comment on this item
Tweets by @GatestoneInst
Subscribe To Mailing List
Latest Articles
by Khaled Abu Toameh
It is interesting that Khoury's call for launching terror attacks on Israel comes at a time when Christians are being slaughtered and churches torched in Syria and Egypt.
What Khoury perhaps does not know – or does not want to know — is that one of the few places where Christians can still lead normal lives is the same country he wants to see targeted by the jihadis: Israel.
by Douglas Murray
Western democracies have a great and serious problem: larger and larger swaths of people, when asked their opinion on certain matters, keep coming back with the wrong opinion. Surely, something must be done about this!
The other option is to de-link Islam from violence by ensuring that people stop carrying out acts of violence in the name of Islam; or to create ways for people actually to acquire quality healthcare at affordable prices; or seriously to prevent Iran from acquiring nuclear weapons, or to stop those in power from 'making up the rules as they go along', which as Daniel Hannan puts it, "means, in short, that there is no effective rule of law."
by Ali Salim
They probably believe that if they put off a war in this administration -- possibly to have the world thrown into an even more deadly and costly war down the line -- at least no one will be able to say it happened on their watch. They are wrong. If and when Iran becomes a nuclear power, as with North Korea, the event will go down in history as the fault of the Americans -- and above all the crowning legacy of the current administration -- in their retreat and flight.
Countries such as China and Russia easily identified a historic opportunity when America abandoned sensitive strongholds of great geopolitical value such as Saudi Arabian oil; the Suez Canal; the Arabian Gulf markets for arms, technology and merchandise, and spheres of geostrategic influence.
by Soeren Kern
The common thread that binds the entire document together is the OIC's repeated insistence that the main culprit responsible for "the institutionalization of Islamophobia" in Western countries is freedom of speech.
"The Istanbul Process started with Secretary of State Hillary Clinton and the EU High Representative for Foreign Affairs and Security Policy Catherine Ashton.... We need to build on it." — OIC Secretary General Ekmeleddin Isanoglu
by Samuel Westrop
Speakers at Hacked Off events, for example, have demanded that a media regulator should encourage the press to "support" public institutions such as the National Health Service, effectively turning Britain's free press into cheerleaders for the government.
"If a minority group (gypsies, say) is routinely and falsely maligned by a newspaper, it is fair for a representative organisation to make a compliant on their behalf. If not, there would be no single voice addressing such a democratic deficit." — David Hass, spokesperson, Hacked Off Campaign
Most Shared
Most Viewed