Palestinians Dismiss Prisoner Release as a "Bribe"
They regard the prisoner release as something Israel was supposed to have done anyway, many years ago. Many will continue to see it as as part of an Israeli-American scheme to extract concessions, and will continue to attack Abbas for "succumbing" to US pressure.
The argument that the release of Palestinian prisoners boosts the standing of Palestinian Authority President Mahmoud Abbas and "moderate" Palestinians and facilitates the resumption of peace talks with Israel is not necessarily true.
Many Palestinians do not see Israel's decision to release more than 100 Palestinians who were imprisoned before the signing of the Oslo Accords two decades ago as a gesture on the part of Israel.
Rather, they regard the Israeli move as something that Israel was supposed to have done anyway, many years ago.
As Saeb Erekat, the chief PLO negotiator, explained: "This Israeli cabinet decision is an overdue step towards the implementation of the Sharm Sheikh agreement of 1999, whereby Israel committed to release all the pre-Oslo prisoners. We welcome this decision 14 years later."
So unlike the US and other Western governments, the Palestinian Authority does not see the release of prisoners as a conciliatory move on the part of the Israeli government.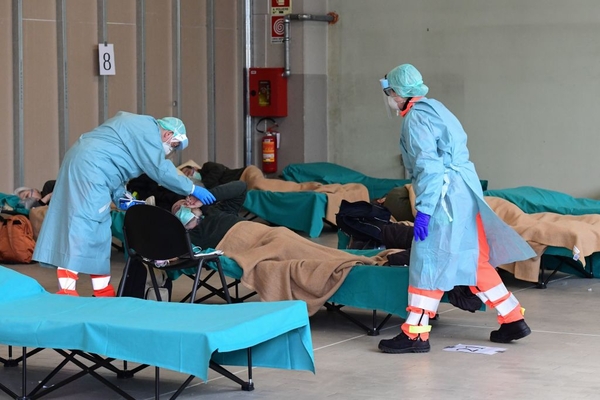 A demonstration demanding the release of Palestinian prisoners in Israeli prison. (Source: Lisa Nessan)
Moreover, Palestinian Authority representatives do not believe there is a link between the release of prisoners and progress toward achieving peace between Israelis and Palestinians.
Many of the prisoners who are scheduled to be released do not even belong to Abbas's Fatah faction.
It is unrealistic to think, for example, that members of Islamic Jihad or the Marxist Popular Front for the Liberation of Palestine who killed Israelis are going to come out of prison and declare their support for the Oslo Accords and the two-state solution.
There is also no guarantee that Fatah prisoners who were incarcerated before the signing of the Oslo Accords will endorse the peace process.
Of course Abbas and Fatah will do their utmost to take advantage of the prisoner release to try and score points on the Palestinian street.
Abbas's aides and loyalists are busy these days preparing a big rally in Ramallah to celebrate the release of the prisoners.
They are keen on presenting the prisoner release as a "huge achievement" by Abbas.
But even if a large number of Palestinians turn out to greet the prisoners, this still does not mean that they support Abbas's decision to resume peace talks with Israel.
Some Palestinians, including Abbas loyalists, see the release of a few dozen prisoners as a "bribe" offered by US Secretary of State John Kerry to the Palestinian Authority president to entice him to return to the talks.
These Palestinians point out that in return for this "bribe," Abbas was forced to drop his two other preconditions for resuming the peace talks: a full cessation of settlement construction and Israeli acceptance of the pre-1967 lines as the basis for a two-state solution.
There are also Palestinians who see the release of about 100 prisoners as a "minor" achievement for Abbas, especially in comparison to Hamas's success in securing the release of more than 1000 inmates in return for kidnapped Israel Defense Forces soldier Gilad Schalit.
"Israel is not doing anyone a favor by releasing 100 prisoners," said a Fatah official in Ramallah. "While we welcome this decision, we do not see how it could help the peace process, particularly in light of the fact that there are more than 5,000 Palestinians who are still in prison."
So while most Palestinians are expected to rejoice over the release of the prisoners, it is naïve to think that they will take to the streets to celebrate the resumption of peace talks with Israel.
The prisoner release could benefit Abbas in the short-term. But in the long-term, many Palestinians will continue to see it as part of an Israeli-American scheme to extract concessions from Abbas and the Palestinian Authority leadership.
After the celebrations over the release of the prisoners end, Palestinians will continue to criticize Abbas for "succumbing" to US pressure and going to the peace talks against the recommendation of the PLO leadership. And of course they will continue to attack Israel for not fulfilling all their demands, including a settlement freeze and the release of the rest of the prisoners.
Related Topics: Khaled Abu Toameh receive the latest by email: subscribe to the free gatestone institute mailing list
Reader comments on this item
Comment on this item
Tweets by @GatestoneInst
Subscribe To Mailing List
Latest Articles
by Douglas Murray
One year after the bombs went off at the Boston marathon, Brandeis authorities were so intent on avoiding the issues those bombs had raised, that they would rather point the finger at a critic of the radical ideology than do anything to criticize the ideology.
Is not the Palestinian leadership a viable negotiating partner with whom peace is just about to be achieved? How do you protest if the protesters are Muslims? Who are the victims and who are the victimizers? After all, "victims" cannot victimize, can they?
When we see a global bigotry and hatred such as this, we should identify it as such and demand, in the name of all that is decent, that it stop.
by Anna Mahjar-Barducci
Libya is the new jihadist front on the Mediterranean -- and just a few hours away from the centers of Europe.
Several security sources have confirmed that Belmokhtar is still alive and has moved, along with his troops, from Mali to a new base in the Libyan desert.
by Timon Dias
"If Lady Justice is truly blind, she will prosecute all of us or none of us. I hope none of us." — Geert Wilders, MP and Leader of the Party for Freedom, the Netherlands.
A more recent development is the pending Dutch Moroccan takeover of the drugs and human trafficking businesses.
by Shabnam Assadollahi
It is now being said that Morteza Sarbandi, instead of assaulting Reyhaneh Jabbari, was stabbed while performing Muslim prayers.
by Khaled Abu Toameh
"We reject all forms of violence... Palestinian blood is like Israeli blood. It is human blood and precious and no one wants anyone killed." — Mahmoud al-Habbash, Palestinian Minister of Religious Affairs
"If your blood is like the blood of Zionists, our blood is not." — Zakariya Zubeidi, former leader of the Al-Aqsa Martyrs' Brigade.
"We call for lifting his [al-Habbash's] diplomatic immunity and for prosecuting him immediately for his administrative, financial, and political corruption. We also call on President Abbas to fire him immediately from the Palestinian cabinet." — Mansour al-Sa'di, Fatah leader.
The angry reactions show that there are many Palestinians who see no problem with a terrorist attack against a Jewish family. Palestinian leaders can blame only themselves.
Most Shared
Most Viewed