Palestinians Dismiss Prisoner Release as a "Bribe"
They regard the prisoner release as something Israel was supposed to have done anyway, many years ago. Many will continue to see it as as part of an Israeli-American scheme to extract concessions, and will continue to attack Abbas for "succumbing" to US pressure.
The argument that the release of Palestinian prisoners boosts the standing of Palestinian Authority President Mahmoud Abbas and "moderate" Palestinians and facilitates the resumption of peace talks with Israel is not necessarily true.
Many Palestinians do not see Israel's decision to release more than 100 Palestinians who were imprisoned before the signing of the Oslo Accords two decades ago as a gesture on the part of Israel.
Rather, they regard the Israeli move as something that Israel was supposed to have done anyway, many years ago.
As Saeb Erekat, the chief PLO negotiator, explained: "This Israeli cabinet decision is an overdue step towards the implementation of the Sharm Sheikh agreement of 1999, whereby Israel committed to release all the pre-Oslo prisoners. We welcome this decision 14 years later."
So unlike the US and other Western governments, the Palestinian Authority does not see the release of prisoners as a conciliatory move on the part of the Israeli government.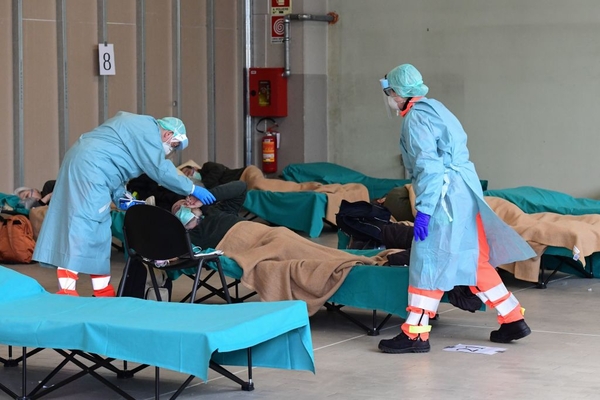 A demonstration demanding the release of Palestinian prisoners in Israeli prison. (Source: Lisa Nessan)
Moreover, Palestinian Authority representatives do not believe there is a link between the release of prisoners and progress toward achieving peace between Israelis and Palestinians.
Many of the prisoners who are scheduled to be released do not even belong to Abbas's Fatah faction.
It is unrealistic to think, for example, that members of Islamic Jihad or the Marxist Popular Front for the Liberation of Palestine who killed Israelis are going to come out of prison and declare their support for the Oslo Accords and the two-state solution.
There is also no guarantee that Fatah prisoners who were incarcerated before the signing of the Oslo Accords will endorse the peace process.
Of course Abbas and Fatah will do their utmost to take advantage of the prisoner release to try and score points on the Palestinian street.
Abbas's aides and loyalists are busy these days preparing a big rally in Ramallah to celebrate the release of the prisoners.
They are keen on presenting the prisoner release as a "huge achievement" by Abbas.
But even if a large number of Palestinians turn out to greet the prisoners, this still does not mean that they support Abbas's decision to resume peace talks with Israel.
Some Palestinians, including Abbas loyalists, see the release of a few dozen prisoners as a "bribe" offered by US Secretary of State John Kerry to the Palestinian Authority president to entice him to return to the talks.
These Palestinians point out that in return for this "bribe," Abbas was forced to drop his two other preconditions for resuming the peace talks: a full cessation of settlement construction and Israeli acceptance of the pre-1967 lines as the basis for a two-state solution.
There are also Palestinians who see the release of about 100 prisoners as a "minor" achievement for Abbas, especially in comparison to Hamas's success in securing the release of more than 1000 inmates in return for kidnapped Israel Defense Forces soldier Gilad Schalit.
"Israel is not doing anyone a favor by releasing 100 prisoners," said a Fatah official in Ramallah. "While we welcome this decision, we do not see how it could help the peace process, particularly in light of the fact that there are more than 5,000 Palestinians who are still in prison."
So while most Palestinians are expected to rejoice over the release of the prisoners, it is naïve to think that they will take to the streets to celebrate the resumption of peace talks with Israel.
The prisoner release could benefit Abbas in the short-term. But in the long-term, many Palestinians will continue to see it as part of an Israeli-American scheme to extract concessions from Abbas and the Palestinian Authority leadership.
After the celebrations over the release of the prisoners end, Palestinians will continue to criticize Abbas for "succumbing" to US pressure and going to the peace talks against the recommendation of the PLO leadership. And of course they will continue to attack Israel for not fulfilling all their demands, including a settlement freeze and the release of the rest of the prisoners.
Related Topics: Palestinian Authority | Khaled Abu Toameh receive the latest by email: subscribe to the free gatestone institute mailing list
Reader comments on this item
Comment on this item
Subscribe To Mailing List
Tweets by @GatestoneInst
Subscribe To Mailing List
Latest Articles
by Burak Bekdil
In Turkey however, the protests were not peaceful. They included smashing a sculpture than was neither Jewish nor Israeli.
It was the usual "We-Muslims-can-kill each other-but-Jews-cannot" hysteria.
If Turkish crowds were protesting against Israel in a political dispute, why Koranic slogans? Why were they protesting in Arabic rather than their native language? Do Turks chant German slogans to protest nuclear energy?
by Burak Bekdil
So in the EU-candidate Turkey, a pianist should be punished for his re-tweets, but a pop-singer should be congratulated for her first-class racist hate-speech. This is contagious.
No reporter present at Mr. Ihsanoglu's campaign launch speech thought about asking him if his commitment to the "Palestinian cause" included any affirmation of the Hamas Charter, in particular a section that says, "…The stones and trees will say, 'O Muslims, there is a Jew behind me, come and kill him.'"
Turkey is also the country where a few years earlier, a group of school teachers (yes, school teachers!) gathered in a demonstration to commemorate Hitler.
by Debalina Ghoshal
Despite Chapter VII of the UN Charter and UNSC Resolutions, it seems that North Korea will continue developing its missiles -- and eventually weaponize them with nuclear warheads.
"North Korea's ballistic and nuclear threat is very much a near-term threat. ... Steady progression in their program is not harmless." — Victor Cha, Centre for Strategic and International Studies.
On March 26, 2014, North Korea reportedly test-fired medium-range ballistic Rodong missiles -- capable of reaching Japan and U.S. military bases in the Asia-Pacific region.
Since February, South Korean officials claim that North Korea has confirmed at least 90 test-firings, among which ten were ballistic missiles.
by Khaled Abu Toameh
It is important to note that these cease-fire demands are not part of Hamas's or Islamic Jihad's overall strategy, namely to have Israel wiped off the face of the earth.
Many foreign journalists who came to cover the war in the Gaza trip were under the false impression that it was all about improving living conditions for the Palestinians by opening border crossings and building an airport and seaport. These journalists really believed that once the demands of Hamas and the Palestinian Islamic Jihad are accepted, this would pave the way for peace between the Israelis and the Palestinians.
To understand the true intention of Hamas and its allies, it is sufficient to follow the statements made by their leaders after the cease-fire announcement this week. To his credit, Ismail Haniyeh, Hamas's leader, has never concealed Hamas's desire to destroy Israel.
Hamas and its allies see the war in the Gaza Strip as part of there strategy to destroy Israel. What Hamas and its allies are actually saying is, "Give us open borders and an airport and seaport so we can use them to prepare for the next war against Israel."
by Burak Bekdil
A front-page headline was particularly revealing: They (Israel) bombed a mosque in Gaza! Including the exclamation mark!
A quick internet search, if you typed "mosque bombing Shiite-Sunni," would give you 782,000 results on July 16.
Why did we not hear one single Turkish voice protest the death of 300,000 Muslims in Darfur?
Hamas's Charter is must-read fun.
Most Shared
Most Viewed