Palestinians Dismiss Prisoner Release as a "Bribe"
They regard the prisoner release as something Israel was supposed to have done anyway, many years ago. Many will continue to see it as as part of an Israeli-American scheme to extract concessions, and will continue to attack Abbas for "succumbing" to US pressure.
The argument that the release of Palestinian prisoners boosts the standing of Palestinian Authority President Mahmoud Abbas and "moderate" Palestinians and facilitates the resumption of peace talks with Israel is not necessarily true.
Many Palestinians do not see Israel's decision to release more than 100 Palestinians who were imprisoned before the signing of the Oslo Accords two decades ago as a gesture on the part of Israel.
Rather, they regard the Israeli move as something that Israel was supposed to have done anyway, many years ago.
As Saeb Erekat, the chief PLO negotiator, explained: "This Israeli cabinet decision is an overdue step towards the implementation of the Sharm Sheikh agreement of 1999, whereby Israel committed to release all the pre-Oslo prisoners. We welcome this decision 14 years later."
So unlike the US and other Western governments, the Palestinian Authority does not see the release of prisoners as a conciliatory move on the part of the Israeli government.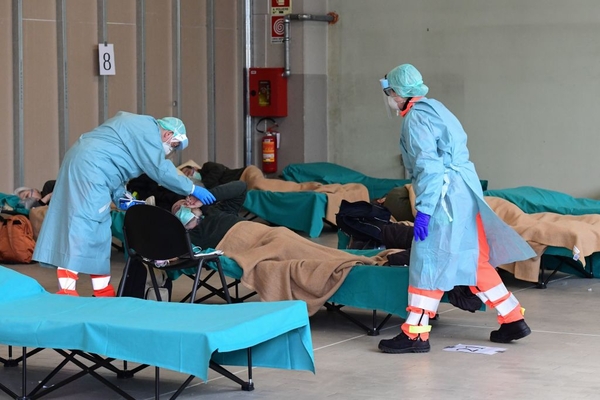 A demonstration demanding the release of Palestinian prisoners in Israeli prison. (Source: Lisa Nessan)
Moreover, Palestinian Authority representatives do not believe there is a link between the release of prisoners and progress toward achieving peace between Israelis and Palestinians.
Many of the prisoners who are scheduled to be released do not even belong to Abbas's Fatah faction.
It is unrealistic to think, for example, that members of Islamic Jihad or the Marxist Popular Front for the Liberation of Palestine who killed Israelis are going to come out of prison and declare their support for the Oslo Accords and the two-state solution.
There is also no guarantee that Fatah prisoners who were incarcerated before the signing of the Oslo Accords will endorse the peace process.
Of course Abbas and Fatah will do their utmost to take advantage of the prisoner release to try and score points on the Palestinian street.
Abbas's aides and loyalists are busy these days preparing a big rally in Ramallah to celebrate the release of the prisoners.
They are keen on presenting the prisoner release as a "huge achievement" by Abbas.
But even if a large number of Palestinians turn out to greet the prisoners, this still does not mean that they support Abbas's decision to resume peace talks with Israel.
Some Palestinians, including Abbas loyalists, see the release of a few dozen prisoners as a "bribe" offered by US Secretary of State John Kerry to the Palestinian Authority president to entice him to return to the talks.
These Palestinians point out that in return for this "bribe," Abbas was forced to drop his two other preconditions for resuming the peace talks: a full cessation of settlement construction and Israeli acceptance of the pre-1967 lines as the basis for a two-state solution.
There are also Palestinians who see the release of about 100 prisoners as a "minor" achievement for Abbas, especially in comparison to Hamas's success in securing the release of more than 1000 inmates in return for kidnapped Israel Defense Forces soldier Gilad Schalit.
"Israel is not doing anyone a favor by releasing 100 prisoners," said a Fatah official in Ramallah. "While we welcome this decision, we do not see how it could help the peace process, particularly in light of the fact that there are more than 5,000 Palestinians who are still in prison."
So while most Palestinians are expected to rejoice over the release of the prisoners, it is naïve to think that they will take to the streets to celebrate the resumption of peace talks with Israel.
The prisoner release could benefit Abbas in the short-term. But in the long-term, many Palestinians will continue to see it as part of an Israeli-American scheme to extract concessions from Abbas and the Palestinian Authority leadership.
After the celebrations over the release of the prisoners end, Palestinians will continue to criticize Abbas for "succumbing" to US pressure and going to the peace talks against the recommendation of the PLO leadership. And of course they will continue to attack Israel for not fulfilling all their demands, including a settlement freeze and the release of the rest of the prisoners.
Related Topics: Palestinian Authority | Khaled Abu Toameh receive the latest by email: subscribe to the free gatestone institute mailing list
Reader comments on this item
Comment on this item
Subscribe To Mailing List
Tweets by @GatestoneInst
Subscribe To Mailing List
Latest Articles
by Guy Millière
This was the first time since World War II that an anti-Semitic pogrom took place in France.
Almost all French politicians adopt an attitude of appeasement toward the enemies of Israel and Jews. They act as if they did not see that the hate speech that France finances in the Middle East is now spreading throughout France itself.
No major French television report speaks of Hamas's genocidal Jew-hatred or of the use of Arab women and children as human shields. Criticizing radical Islam on public television is now almost impossible. Members of the Israeli government are never interviewed on French television.
French politicians know that 70% of all the inmates in French prisons are Muslims, and that these prisons have been transformed into recruiting centers for jihadists.
by Lawrence A. Franklin
IDF Excavation of the tunnels has resulted in the seizure of tons of Hamas supplies as well as the discovery of plans for future operations.
by Denis MacEoin
Even in its weakest moments, would Britain have risked a cease-fire with Nazi Germany during World War II -- knowing that Hitler habitually broke his promises?
by Gil Lavi
It is the very power of numbers, graphics and photographs that makes them compelling ways to prove a point, and lousy ways of explaining what is really going on.
Creating compelling clickbait in the form of infographics is a disturbing trend in news today. But that is not "all the news that is fit to print;" that is propaganda.
Most Shared
Most Viewed