Egypt's Latest Fatwas from Salafis and Brotherhood
When a women goes swimming, as the word for sea is masculine, when "the water touches the woman's private parts, she becomes an 'adulteress' and should be punished." — Summary of Al Ahzar Fatwa Committee, reported in Al Masry Al Youm

Meanwhile the Salafis -- who, in the light of the Bortherhood's ouster have become Islam's standard bearers there -- continue successfully to push for strict interpretations of Sharia law in Egypt's new constitution.
As the full ramification of the Muslim Brotherhood's year in power continues to be exposed, a new study by Al Azhar's Fatwa Committee dedicated to exploring the fatwas, or Islamic decrees, issued by the Brotherhood and Salafis -- the Islamists -- was recently published.
Al Azhar, in Cairo, is considered by many to be one of the oldest and most prestigious Islamic universities in the world. The study, written by Al Azhar's Dr. Sayed Zayed, and entitled (in translation), "The Misguided Fatwas of the Muslim Brotherhood and Salafis," reveals a great deal about how Islamists view women.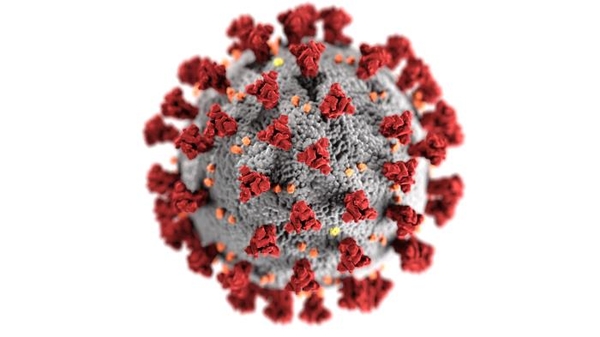 The Al-Azhar Mosque in Cairo, pictured above, is part of Al-Azhar University. (Image source: David Stanley)
The Egyptian newspaper Al Masry Al Youm summarized some of the Al Azhar study's main findings and assertions on November 15 in a article entitled (in translation), "Muslim Brotherhood fatwas: A woman swimming is an 'adulteress' and touching bananas is 'forbidden.'"
According to the report, "fatwas issued by both groups [Brotherhood and Salafis] regard women as strange creatures created solely for sex. They considered the voices of women, their looks and presence outside the walls of their homes an 'offence.' Some went as far as to consider women as a whole 'offensive.'"
The study addressed 51 fatwas issued during the rule of ousted president Mohamed Morsi. Among them, the Muslim Brotherhood and Salafis "permitted wives to lie to their husbands concerning politics," if the husband forbids her from being supportive of the Islamists or their agenda; she may then, through taqiyya [dissimulation] -- a Muslim doctrine that permits deceit to empower Islam -- still be supportive of the Islamists while pretending to be against them.
The study similarly revealed that some of these fatwas decreed that women who swim in the sea are committing "adultery" -- even if they wear a hijab: "The reason behind this particular fatwa, from their point of view, is that the sea is masculine [as with many other languages, Arabic nouns are gender specific, and "sea" is masculine], and when the water touches the woman's private parts she becomes an 'adulteress' and should be punished."
Moreover, "Some of these fatwas also forbade women from eating certain vegetables or even touching cucumbers or bananas," due to their phallic imagery, which may tempt women to deviate.
Other fatwas decreed that "it is unacceptable for women to turn the air conditioning on at home during the absence of their husbands as this could be used as a sign to indicate to neighbors that the woman is at home alone and any of them could commit adultery with her."
One fatwa suggested that marriage to ten-year-old girls should be allowed to prevent girls "from deviating from the right path," while another prohibited girls from going to schools located 25 kilometers away from their homes.
Another stated that a marriage is annulled if the husband and wife copulate with no clothes on.
These fatwas also sanctioned the use of women and children as human shields in violent demonstrations and protests, as these are considered jihads to empower Islam.
Even slavery was permitted, according to the study: "the people who issued these fatwas demanded the enactment of a law allowing divorced women to own slaves," presumably to help her, as she no longer has a man to support her.
An earlier report (summarized in English here) listed some other fatwas issued by the Brotherhood and Salafis during Morsi's tenure: advocating for the destruction of the pyramids and sphinx; scrapping the Camp David Accords; killing anyone protesting against ousted Egyptian President Mohamed Morsi (which happened and is one of the main charges against the imprisoned Brotherhood leadership); forbidding Muslims from greeting Christians; forbidding Muslim cab drivers from transporting Christian priests (whose clothing makes them identifiable); forbidding TV shows that mock or make light of Islamists; and forbidding women from marrying any men involved with the former Mubarak government.
Predictably, the Al Azhar study criticizing the Brotherhood and Salafi fatwas concludes by saying that only al Azhar, which styles itself as a moderate institution, is qualified to issue fatwas. Of course, one of the most sensational of all fatwas -- "adult breastfeeding," which called on women to "breastfeed" male acquaintances, thereby making them relatives and justifying their mixed company -- was issued by Al Azhar, but later retracted. It is apparently this retraction that makes Al Azhar seemingly more moderate than the Brotherhood.
Meanwhile, the Salafis -- who, in light of the Brotherhood's ouster have become Islam's standard bearers there -- continue successfully to push for strict interpretations of Sharia law in Egypt's new constitution.
Raymond Ibrahim is author of Crucified Again: Exposing Islam's New War on Christians (by Regnery in cooperation with Gatestone Institute).
Related Topics: Egypt | Raymond Ibrahim receive the latest by email: subscribe to the free gatestone institute mailing list
Reader comments on this item
Comment on this item
Subscribe To Mailing List
Tweets by @GatestoneInst
Latest Articles
by Samuel Westrop
Over 800 Iranians were executed during President Rouhani's first year in office.
Leading politicians, British government officials and businessmen nevertheless seemed happy to attend and speak at the Europe-Iran Forum.
by Khaled Abu Toameh
The "Arab Spring" did not erupt as a result of the Israeli-Palestinian conflict. Rather, it was the outcome of decades of tyranny and corruption in the Arab world. The Tunisians, Egyptians, Libyans and Yemenis who removed their dictators from power did not do so because of the lack of a "two-state solution." This is the last thing they had in mind.
The thousands of Muslims who are volunteering to join the Islamic State [IS] are not doing so because they are frustrated with the lack of progress in the Israeli-Palestinian peace talks.
The only solution the Islamic State believes in is a Sunni Islamic Caliphate where the surviving non-Muslims who are not massacred would be subject to sharia law.
What Kerry perhaps does not know is that the Islamic State is not interested in the Israeli-Palestinian conflict at all. Unlike Kerry, Sunni scholars fully understand that the Islamic State has more to do with Islam and terrorism than with any other conflict.
by Steven J. Rosen
Palestinian officials have generally been silent about security cooperation with Israel. They are loath to acknowledge how important it is for the survival of the Palestinian Authority [PA], and fear that critics, especially Hamas, will consider it "collaboration with the enemy."
"You smuggle weapons, explosives and cash to the West Bank, not for the fight with Israel, but for a coup against the Palestinian Authority. The Israeli intelligence chief visited me two weeks ago and told me about the [Hamas] group they arrested that was planning for a coup... We have a national unity government and you are thinking about a coup against me." — Mahmoud Abbas, PA President, to Khaled Mashaal, Hamas leader.
According to Israeli Defense Minister Moshe Ya'alon, if the IDF leaves the West Bank, Hamas will take over, and other terrorists groups such as the Islamic Jihad, Al-Qaeda and Islamic State would operate there.
In recent months, Abbas has been making a series of threats against Israel. If Abbas becomes another Arafat, it could be the Israeli side that loses interest in security cooperation.
by Burak Bekdil
It was the Islamists who, since they came to power in the 2000s, have reaped the biggest political gains from the "Palestine-fetish."
But the Turkish rhetoric on "solidarity" with our Palestinian brothers often seems askew to how solidarity should be.
by Raheel Raza
One blogger writes that Malala hates Pakistan's military. I believe it is the other way around.
I would so like to see the day when Malala is welcomed back in Pakistan, with the whole country cheering.
Most Shared
Most Viewed