Egypt's Latest Fatwas from Salafis and Brotherhood
When a women goes swimming, as the word for sea is masculine, when "the water touches the woman's private parts, she becomes an 'adulteress' and should be punished." — Summary of Al Ahzar Fatwa Committee, reported in Al Masry Al Youm

Meanwhile the Salafis -- who, in the light of the Bortherhood's ouster have become Islam's standard bearers there -- continue successfully to push for strict interpretations of Sharia law in Egypt's new constitution.
As the full ramification of the Muslim Brotherhood's year in power continues to be exposed, a new study by Al Azhar's Fatwa Committee dedicated to exploring the fatwas, or Islamic decrees, issued by the Brotherhood and Salafis -- the Islamists -- was recently published.
Al Azhar, in Cairo, is considered by many to be one of the oldest and most prestigious Islamic universities in the world. The study, written by Al Azhar's Dr. Sayed Zayed, and entitled (in translation), "The Misguided Fatwas of the Muslim Brotherhood and Salafis," reveals a great deal about how Islamists view women.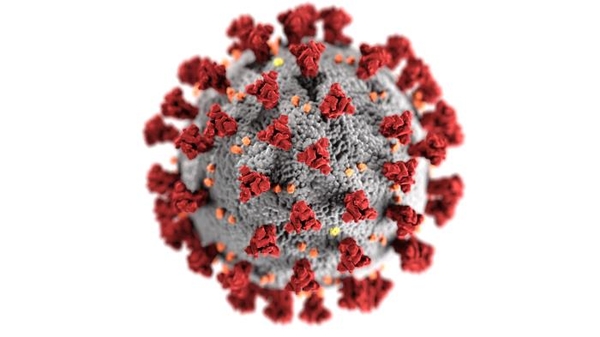 The Al-Azhar Mosque in Cairo, pictured above, is part of Al-Azhar University. (Image source: David Stanley)
The Egyptian newspaper Al Masry Al Youm summarized some of the Al Azhar study's main findings and assertions on November 15 in a article entitled (in translation), "Muslim Brotherhood fatwas: A woman swimming is an 'adulteress' and touching bananas is 'forbidden.'"
According to the report, "fatwas issued by both groups [Brotherhood and Salafis] regard women as strange creatures created solely for sex. They considered the voices of women, their looks and presence outside the walls of their homes an 'offence.' Some went as far as to consider women as a whole 'offensive.'"
The study addressed 51 fatwas issued during the rule of ousted president Mohamed Morsi. Among them, the Muslim Brotherhood and Salafis "permitted wives to lie to their husbands concerning politics," if the husband forbids her from being supportive of the Islamists or their agenda; she may then, through taqiyya [dissimulation] -- a Muslim doctrine that permits deceit to empower Islam -- still be supportive of the Islamists while pretending to be against them.
The study similarly revealed that some of these fatwas decreed that women who swim in the sea are committing "adultery" -- even if they wear a hijab: "The reason behind this particular fatwa, from their point of view, is that the sea is masculine [as with many other languages, Arabic nouns are gender specific, and "sea" is masculine], and when the water touches the woman's private parts she becomes an 'adulteress' and should be punished."
Moreover, "Some of these fatwas also forbade women from eating certain vegetables or even touching cucumbers or bananas," due to their phallic imagery, which may tempt women to deviate.
Other fatwas decreed that "it is unacceptable for women to turn the air conditioning on at home during the absence of their husbands as this could be used as a sign to indicate to neighbors that the woman is at home alone and any of them could commit adultery with her."
One fatwa suggested that marriage to ten-year-old girls should be allowed to prevent girls "from deviating from the right path," while another prohibited girls from going to schools located 25 kilometers away from their homes.
Another stated that a marriage is annulled if the husband and wife copulate with no clothes on.
These fatwas also sanctioned the use of women and children as human shields in violent demonstrations and protests, as these are considered jihads to empower Islam.
Even slavery was permitted, according to the study: "the people who issued these fatwas demanded the enactment of a law allowing divorced women to own slaves," presumably to help her, as she no longer has a man to support her.
An earlier report (summarized in English here) listed some other fatwas issued by the Brotherhood and Salafis during Morsi's tenure: advocating for the destruction of the pyramids and sphinx; scrapping the Camp David Accords; killing anyone protesting against ousted Egyptian President Mohamed Morsi (which happened and is one of the main charges against the imprisoned Brotherhood leadership); forbidding Muslims from greeting Christians; forbidding Muslim cab drivers from transporting Christian priests (whose clothing makes them identifiable); forbidding TV shows that mock or make light of Islamists; and forbidding women from marrying any men involved with the former Mubarak government.
Predictably, the Al Azhar study criticizing the Brotherhood and Salafi fatwas concludes by saying that only al Azhar, which styles itself as a moderate institution, is qualified to issue fatwas. Of course, one of the most sensational of all fatwas -- "adult breastfeeding," which called on women to "breastfeed" male acquaintances, thereby making them relatives and justifying their mixed company -- was issued by Al Azhar, but later retracted. It is apparently this retraction that makes Al Azhar seemingly more moderate than the Brotherhood.
Meanwhile, the Salafis -- who, in light of the Brotherhood's ouster have become Islam's standard bearers there -- continue successfully to push for strict interpretations of Sharia law in Egypt's new constitution.
Raymond Ibrahim is author of Crucified Again: Exposing Islam's New War on Christians (by Regnery in cooperation with Gatestone Institute).
Related Topics: Egypt | Raymond Ibrahim receive the latest by email: subscribe to the free gatestone institute mailing list
Reader comments on this item
Comment on this item
Subscribe To Mailing List
Tweets by @GatestoneInst
Subscribe To Mailing List
Latest Articles
by Peter Huessy
The Washington Post's Glenn Kessler not only invents points the Cheneys did not make, he then casually dismisses "uncomfortable points" they did make. How many Pinocchios is that worth?
Kessler evidently assumes that when intelligence assessments differ, the correct version is only that which differs from the points made by the Cheneys but not by their critics.
Most senior Democratic members of the Senate at the time voted -- twice -- for giving the President the authority to take down Saddam Hussein. How else can Democrats say they made a mistake voting for the war if they cannot now make the case that they were "fooled"?
The U.S. took down Saddam Hussein's regime because on balance the threat-intelligence could not be ignored.
by Soeren Kern
The Vatican failed in an attempt to cover up the contents of a prayer by a Muslim cleric at an interfaith "Prayer for Peace" service held in the Vatican garden on June 8. Departing from a pre-approved script, the imam recited verses 284-286 of Sura 2 from the Koran, the latter part of which calls on Allah to grant Muslims victory over non-Muslims.
Danish police raided a mosque in the Vibevej district of Copenhagen after a passerby allegedly saw weapons being carried into the complex.
"We now have hundreds of jihadists and thousands of sympathizers. This naïve Cabinet's inaction is inviting an attack in the Netherlands." — Geert Wilders, Dutch Freedom Party.
Conference attendees called on the Spanish government to sponsor an official study aimed at finding ways to bring European food standards into compliance with Islamic Sharia law.
by Douglas Murray
They carried banners saying, "Stop Israeli State Terror," but some went off-message, deciding, apparently, that it did not matter if their targets were Israelis or not.
In the Netherlands, fresh from a pro-ISIS rally in Amsterdam, the home of the Chief Rabbi -- not Israeli, just Jewish -- was attacked twice in one week.
We live in a rightful disgust for racism of any kind. And yet here we see -- and nowhere more clearly than in Germany -- the new racist nightmare for Europe.
by Samuel Westrop
"These boys were groomed [at the Al Manar Centre] ... so that they are satisfied that what they go to do is right ... once they're groomed, all it takes is someone to say come and I'll take you." — Source close to the Yemeni Community, Cardiff, U.K., as reported in The Telegraph.
All these preachers share one thing in common: they are favorites of the two leading government-subsidized Salafi charities in Britain.
by Bassam Tawil
"We know that Hamas uses human shields. But why would you report this when you are sitting in the middle of the Gaza Strip, surrounded by Hamas gunmen?" — Reporter covering the war, who asked not to be identified.
Besides the human shields story there is another item that the international media choose to ignore: the extrajudicial execution of Palestinian "collaborators" during the last two weeks. The executions were reportedly carried out in the most brutal manner. Hamas has also been shooting suspected "collaborators" in the legs to prevent them from moving around.
It is the media that is helping Hamas get away with war crimes.
Most Shared
Most Viewed