Palestinians Dream of Destroying Israel, Peace Treaty or Not
Translations of this item:
U.S. President Barack Obama and Secretary of State John Kerry may be able to force Palestinian Authority President Mahmoud Abbas, under threats and pressure, to sign a "framework agreement" with Israel. But as this week's rally of hatred in the Gaza Strip shows, even after the signing of a Palestinian-Israeli "peace" treaty, a large number of Palestinians will not abandon there dream of destroying Israel.

"Jihad in Palestine is not terrorism. Jihad in Palestine is a sacred duty." — Yusef Rizka, representative of Hamas
A mass rally held in the Gaza Strip on March 23 showed that Hamas continues to enjoy popular support among Palestinians. Tens of thousands of Palestinians took to the streets to attend the rally commemorating the 10th anniversary of the assassination of Hamas founder Sheikh Ahmed Yassin.
Hamas officials claim that nearly one million Palestinians attended the rally in the center of Gaza City.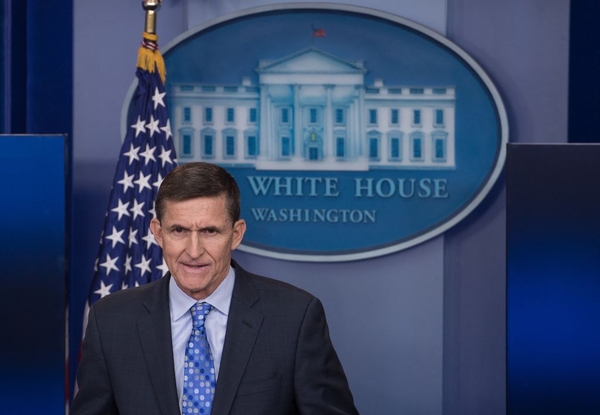 The mass rally supporting Hamas in Gaza, March 23, 2014. (Image source: The Palestinian Information Center)
This means that Hamas, which seeks to destroy Israel, remains as strong as ever in the Gaza Strip, despite Egypt's undeclared war against the Palestinian Islamist movement.
The Egyptian war has indeed hurt Hamas, especially in wake of the destruction of hundreds of smuggling tunnels along the border between the Gaza Strip and Egypt. Hamas's popularity among Palestinians, however, as shown by the mass rally, evidently remains unaffected.
Addressing the crowd, Hamas Prime Minister Ismail Haniyeh admitted that the Egyptian war has harmed his movement. "Hamas is going through difficult times," he said. "We are also facing harsh challenges."
Haniyeh added that despite Egyptian security measures against his movement and the Gaza Strip, Hamas was not in a state of panic.
At the rally, defiant Hamas leaders repeated threats to pursue terror attacks against Israel. One Hamas official, Fathi Hammad, even expressed optimism that his movement and other Palestinian terror groups would be able to destroy the "Zionist entity in a few years."
Hamas seems to be hoping, however, that the rally will send a message not only to Israel, but also to the Palestinian Authority and Egypt. The message that Hamas is seeking to relay to Egypt is that, despite the ongoing Egyptian blockade of the Gaza Strip, the movement is not showing any sign of weakness.
As Hamas representative Yusef Rizka explained, "This is a message to those who are trying to undermine Hamas and damage its reputation. We do not meddle in the internal affairs of Arab countries."
Addressing the Egyptians, who have accused Hamas of involvement in terrorist attacks inside Egypt, Rizka said, "Jihad in Palestine is not terrorism. Jihad in Palestine is a scared duty."
Still, the strongest message coming out of the rally was directed toward the Palestinian Authority.
Palestinian Authority [PA] President Mahmoud Abbas has good reason to be worried in the aftermath of the latest show of force by Hamas. When tens of thousands of Palestinians take to the streets of the Gaza Strip to call for the destruction of Israel and an end to the peace talks between the PA and Israel, it is clear that a large segment of Palestinian society remains opposed to any compromise with Israel.
The pro-Hamas rally is also aimed at sending a message to the U.S. Administration that Mahmoud Abbas does not have a mandate to sign any document that declares an end to the conflict with Israel.
U.S. President Barack Obama and Secretary of State John Kerry may be able to force Abbas, under threats and pressure, to sign a "framework agreement" with Israel. But as this week's rally of hatred in the Gaza Strip shows, even after the signing of an Israeli-Palestinian "peace" treaty, a large number of Palestinians will not abandon their dream of destroying Israel .
Related Topics: Israel, Palestinian Authority | Khaled Abu Toameh receive the latest by email: subscribe to the free gatestone institute mailing list
Reader comments on this item
Comment on this item
Subscribe To Mailing List
Tweets by @GatestoneInst
Subscribe To Mailing List
Latest Articles
by Khaled Abu Toameh
It is important to note that these cease-fire demands are not part of Hamas's or Islamic Jihad's overall strategy, namely to have Israel wiped off the face of the earth.
Many foreign journalists who came to cover the war in the Gaza trip were under the false impression that it was all about improving living conditions for the Palestinians by opening border crossings and building an airport and seaport. These journalists really believed that once the demands of Hamas and the Palestinian Islamic Jihad are accepted, this would pave the way for peace between the Israelis and the Palestinians.
To understand the true intention of Hamas and its allies, it is sufficient to follow the statements made by their leaders after the cease-fire announcement this week. To his credit, Ismail Haniyeh, Hamas's leader, has never concealed Hamas's desire to destroy Israel.
Hamas and its allies see the war in the Gaza Strip as part of there strategy to destroy Israel. What Hamas and its allies are actually saying is, "Give us open borders and an airport and seaport so we can use them to prepare for the next war against Israel."
by Burak Bekdil
A front-page headline was particularly revealing: They (Israel) bombed a mosque in Gaza! Including the exclamation mark!
A quick internet search, if you typed "mosque bombing Shiite-Sunni," would give you 782,000 results on July 16.
Why did we not hear one single Turkish voice protest the death of 300,000 Muslims in Darfur?
Hamas's Charter is must-read fun.
by Bassam Tawil
What is sad is that the Gazans have not yet been able to free themselves from the yoke of Hamas.
The world seems not to understand that Hamas, like ISIS and the Muslim Brotherhood, does not exist in a vacuum. It is one cog in the radical Islamist wheel that threatens the Arab and Muslim world and the major cities of Europe.
The Western world also seems not to understand that it has to incapacitate or totally neutralize the countries funding terrorism, such as Iran, Qatar and Turkey, for whom the Palestinian problem is only a pretext on the way to destroying the Western world as we know it and replacing it with only Islam.
by Burak Bekdil
Hamas spokesman Sami Abu-Zuhri said: "All Israelis are legitimate targets." What would the Palestinian death toll have been if Mr. Netanyahu's spokesman declared all Palestinians as legitimate targets?
Underdog-nation romanticism tells us Israel should not respond when under rocket attack because it is capable of intercepting the rockets.
That there are fewer Israeli casualties does not mean Hamas does not want to kill; it just means, for the moment, Hamas cannot kill.
by Soeren Kern
Austria figures prominently in a map produced by the IS that outlines the group's five-year plan for expanding its caliphate into Europe, and has emerged as a central hub for jihadists seeking to fight in Syria.
"The spectrum of recruits for the conflict in Syria is ethnically diverse. The motivation, however, appears to be uniformly jihadist." — Austrian intelligence agency BVT.
"Allah also gives you the opportunity to wage jihad in Austria." — Austrian jihadist Firas Houidi.
"We are proud that Allah has chosen us. We feel like lions." — Austrian jihadist Abu Hamza al-Austria.
Most Shared
Most Viewed