What's Behind Abbas's Renewed Courtship of Hamas?
Translations of this item:
For Abbas, the issue of reconciliation with Hamas is yet another legitimate weapon to scare the Israelis and the US into submitting to his demands and preconditions. It now remains to be seen whether the US Administration will take the bait.
Now that Palestinian Authority President Mahmoud Abbas has succeeded in surprising the US and Israel with his decision to apply for Palestinian membership in 15 international institutions and treaties, he seems to be preparing another surprise for the Americans and Israelis: a unity agreement with Hamas.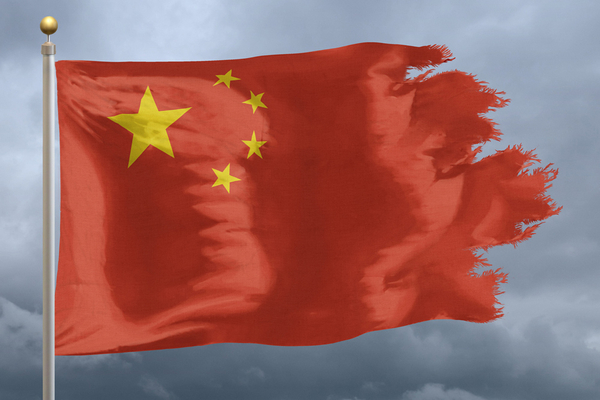 Palestinian Authority President Mahmoud Abbas and Hamas leader Ismail Haniyeh in Gaza, in February 2007, before Hamas seized total control of Gaza. (Image source: MaanImages)
Earlier this week, Hamas Prime Minister Ismail Haniyeh was also surprised to receive a phone call from Azzam al-Ahmed, a close advisor to Abbas.
The purpose of the phone call was to request permission from Haniyeh for a visit from senior Fatah officials to the Gaza Strip to discuss unity and reconciliation between the two rival parties.
Haniyeh's office replied that he would welcome a visit to the Gaza Strip "out of keenness for unity and in order to protect the national interests of the Palestinians."
Abbas's renewed effort to join forces with Hamas came even as U.S. envoy Martin Indyk was busy trying to prevent the breakdown of the Israeli-Palestinian talks in wake of Abbas's surprise decision to apply for membership in international organizations and conventions.
The current crisis in the peace talks has prompted many Palestinians, including Abbas's loyalists, to renew calls for unity between Fatah and Hamas as a way of confronting Israeli-American pressure.
Adli Sadek, a columnist affiliated with Abbas, said that the Palestinians "have no other choice but to reunite in order to maintain their national stance and adhere to the goal of independence and freedom."
Sadek and other Palestinians said that the Palestinians were now in need of a "unified and realistic national strategy" to confront Israel and enhance their political power."
Abbas might have been encouraged by Hamas's positive response to his request. Shortly after Abbas announced his plan, Hamas spokesman Ehab al-Ghissin praised him for making a "good decision."
This is not the first time that Abbas is playing the Hamas card as a means of exerting pressure on Israel and the U.S.
Ever since the Israeli-Palestinian talks resumed seven months ago, Abbas has made a number of attempts to show the Israelis and Americans that he has not abandoned his desire to achieve reconciliation with Hamas.
Earlier this year, at the first sign of a crisis in the peace talks, Abbas dispatched a high-level Fatah delegation to the Gaza Strip for talks with Hamas leaders on ways of ending the dispute between them.
Hamas and Fatah representatives have since held a series of meetings in Arab countries with the goal of achieving reconciliation and unity.
More recently, Chief PLO Negotiator Saeb Erekat came out with a proposal that calls for Hamas and Islamic Jihad to join the PLO and a Palestinian unity government.
Erekat's proposal is also seen in the context of the Palestinian Authority leadership's attempt to put pressure on Israel and the US.
The Palestinian Authority's message to Israel and the US is: You either give us all that we are asking for or we will join forces with Hamas.
Abbas knows that the Israelis and Americans are strongly opposed to such a move, particularly in light of Hamas's fierce opposition to any peace process and ongoing threats to eliminate Israel.
Any rapprochement between Abbas's Fatah faction and Hamas would only facilitate the Islamist movement's dream of extending its control from the Gaza Strip to the West Bank.
Hamas, for its part, seems to be suspicious of Abbas's renewed attempts to achieve reconciliation and unity between the two parties.
Hamas representatives say that while Abbas is talking about ending the dispute, his security forces are continuing their crackdown on Hamas's supporters in the West Bank.
"Perhaps Abbas is not satisfied with what his security forces are doing to Hamas cadres in the West Bank," said Hamas operative Ibrahim al-Madhoun. "But he's not doing anything to prevent or limit the crackdown."
Even some of Abbas's Fatah loyalists expressed skepticism regarding the prospects of ending the conflict with Hamas, adding that the gap between the two sides remains as far apart as ever.
"Hamas does not want reconciliation," declared Fatah's Faisal Abu Shahla. "Each time we come close to ending the dispute, Hamas comes up with new excuses."
Abbas is now waging a battle aimed at extracting as many concessions as possible from Israel and the US. He has used the decision to apply for membership in 15 international organizations and treaties as a means to intensify pressure on the Israeli government and US Administration to accept his demands for pursuing the peace talks.
Abbas may not be sincere about achieving reconciliation with Hamas. He knows that such a move would be counterproductive and that Hamas would take advantage of the reconciliation to advance its goal of seizing control over the West Bank.
But for Abbas, the issue of reconciliation with Hamas is yet another legitimate weapon to scare the Israelis and Americans into submitting to his demands and pre-conditions. It now remains to be seen whether the US Administration will take the bait.
Related Topics: Palestinian Authority | Khaled Abu Toameh receive the latest by email: subscribe to the free gatestone institute mailing list
Reader comments on this item
Comment on this item
Subscribe To Mailing List
Tweets by @GatestoneInst
Latest Articles
by Burak Bekdil
The Turkish government "frankly worked" with the al-Nusrah Front, the al-Qaeda affiliate in Syria, along with other terrorist groups.
The Financial Task Force, an international body setting the standards for combating terrorist financing, ruled that Turkey should remain in its "gray list."
While NATO wishes to reinforce its outreach to democracies such as Australia and Japan, Turkey is trying to forge wider partnerships with the Arab world, Russia, China, Central Asia, China, Africa and -- and with a bunch of terrorist organizations, including Hamas, Muslim Brotherhood, Ahrar al-Sham and the al-Nusrah Front.
Being NATO's only Muslim member was fine. Being NATO's only Islamist member ideologically attached to the Muslim Brotherhood is quite another thing.
by Samuel Westrop
British politicians seem to be trapped in an endless debate over how to curb both violent and non-violent extremism within the Muslim community.
A truly useful measure might be to end the provision of state funding and legitimacy to terror-linked extremist charities.
by Soeren Kern
"My son and I love life with the beheaders." — British jihadist Sally Jones.
Mujahidah Bint Usama published pictures of herself on Twitter holding a severed head while wearing a white doctor's jacket; alongside it, the message: "Dream job, a terrorist doc."
British female jihadists are now in charge of guarding as many as 3,000 non-Muslim Iraqi women and girls held captive as sex slaves.
"The British women are some of the most zealous in imposing the IS laws in the region. I believe that's why at least four of them have been chosen to join the women police force." — British terrorism analyst Melanie Smith.
by Khaled Abu Toameh
"Armed robbery in broad daylight." — Palestinians, after Hamas "seized" $750,000 from Gaza bank.
Fatah accused Hamas of "squandering" $700 million of financial aid earmarked for the Palestinian victims of war. Fatah wants to ensure that the millions of dollars intended for the Gaza Strip will pass through its hands and not end up in Hamas's bank accounts. Relying on Fatah in this regard is like asking a cat to guard the milk.
The head of the Palestinian Authority's Anti-Corruption Commission revealed that his group has retrieved $70 million of public funds fund embezzled by Palestinian officials. Arab and Western donors need to make sure that their money does not end up (once again) in the wrong hands. Without a proper mechanism of accountability and transparency, hundreds of millions of dollars are likely to find their way into the bank accounts of both Hamas and Fatah leaders.
by Mudar Zahran
"If Hamas does not like you for any reason all they have to do now is say you are a Mossad agent and kill you." — A., a Fatah member in Gaza.
"Hamas wanted us butchered so it could win the media war against Israel showing our dead children on TV and then get money from Qatar." — T., former Hamas Ministry officer.
"They would fire rockets and then run away quickly, leaving us to face Israeli bombs for what they did." — D., Gazan journalist.
"Hamas imposed a curfew: anyone walking out in the street was shot. That way people had to stay in their homes, even if they were about to get bombed. Hamas held the whole Gazan population as a human shield." — K., graduate student
"The Israeli army allows supplies to come in and Hamas steals them. It seems even the Israelis care for us more than Hamas." — E., first-aid volunteer.
"We are under Hamas occupation, and if you ask most of us, we would rather be under Israeli occupation… We miss the days when we were able to work inside Israel and make good money. We miss the security and calm Israel provided when it was here." — S., graduate of an American university, former Hamas sympathizer.
Most Shared
Most Viewed