What's Behind Abbas's Renewed Courtship of Hamas?
Translations of this item:
For Abbas, the issue of reconciliation with Hamas is yet another legitimate weapon to scare the Israelis and the US into submitting to his demands and preconditions. It now remains to be seen whether the US Administration will take the bait.
Now that Palestinian Authority President Mahmoud Abbas has succeeded in surprising the US and Israel with his decision to apply for Palestinian membership in 15 international institutions and treaties, he seems to be preparing another surprise for the Americans and Israelis: a unity agreement with Hamas.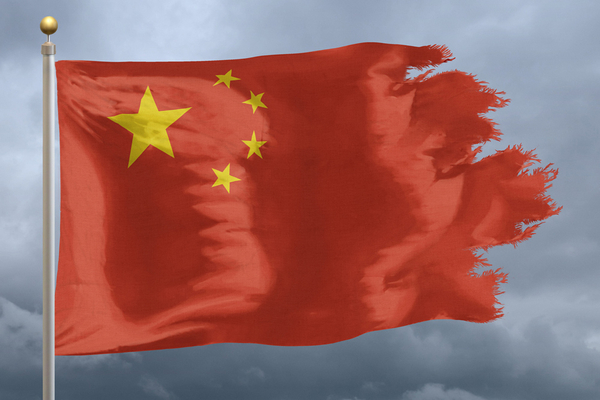 Palestinian Authority President Mahmoud Abbas and Hamas leader Ismail Haniyeh in Gaza, in February 2007, before Hamas seized total control of Gaza. (Image source: MaanImages)
Earlier this week, Hamas Prime Minister Ismail Haniyeh was also surprised to receive a phone call from Azzam al-Ahmed, a close advisor to Abbas.
The purpose of the phone call was to request permission from Haniyeh for a visit from senior Fatah officials to the Gaza Strip to discuss unity and reconciliation between the two rival parties.
Haniyeh's office replied that he would welcome a visit to the Gaza Strip "out of keenness for unity and in order to protect the national interests of the Palestinians."
Abbas's renewed effort to join forces with Hamas came even as U.S. envoy Martin Indyk was busy trying to prevent the breakdown of the Israeli-Palestinian talks in wake of Abbas's surprise decision to apply for membership in international organizations and conventions.
The current crisis in the peace talks has prompted many Palestinians, including Abbas's loyalists, to renew calls for unity between Fatah and Hamas as a way of confronting Israeli-American pressure.
Adli Sadek, a columnist affiliated with Abbas, said that the Palestinians "have no other choice but to reunite in order to maintain their national stance and adhere to the goal of independence and freedom."
Sadek and other Palestinians said that the Palestinians were now in need of a "unified and realistic national strategy" to confront Israel and enhance their political power."
Abbas might have been encouraged by Hamas's positive response to his request. Shortly after Abbas announced his plan, Hamas spokesman Ehab al-Ghissin praised him for making a "good decision."
This is not the first time that Abbas is playing the Hamas card as a means of exerting pressure on Israel and the U.S.
Ever since the Israeli-Palestinian talks resumed seven months ago, Abbas has made a number of attempts to show the Israelis and Americans that he has not abandoned his desire to achieve reconciliation with Hamas.
Earlier this year, at the first sign of a crisis in the peace talks, Abbas dispatched a high-level Fatah delegation to the Gaza Strip for talks with Hamas leaders on ways of ending the dispute between them.
Hamas and Fatah representatives have since held a series of meetings in Arab countries with the goal of achieving reconciliation and unity.
More recently, Chief PLO Negotiator Saeb Erekat came out with a proposal that calls for Hamas and Islamic Jihad to join the PLO and a Palestinian unity government.
Erekat's proposal is also seen in the context of the Palestinian Authority leadership's attempt to put pressure on Israel and the US.
The Palestinian Authority's message to Israel and the US is: You either give us all that we are asking for or we will join forces with Hamas.
Abbas knows that the Israelis and Americans are strongly opposed to such a move, particularly in light of Hamas's fierce opposition to any peace process and ongoing threats to eliminate Israel.
Any rapprochement between Abbas's Fatah faction and Hamas would only facilitate the Islamist movement's dream of extending its control from the Gaza Strip to the West Bank.
Hamas, for its part, seems to be suspicious of Abbas's renewed attempts to achieve reconciliation and unity between the two parties.
Hamas representatives say that while Abbas is talking about ending the dispute, his security forces are continuing their crackdown on Hamas's supporters in the West Bank.
"Perhaps Abbas is not satisfied with what his security forces are doing to Hamas cadres in the West Bank," said Hamas operative Ibrahim al-Madhoun. "But he's not doing anything to prevent or limit the crackdown."
Even some of Abbas's Fatah loyalists expressed skepticism regarding the prospects of ending the conflict with Hamas, adding that the gap between the two sides remains as far apart as ever.
"Hamas does not want reconciliation," declared Fatah's Faisal Abu Shahla. "Each time we come close to ending the dispute, Hamas comes up with new excuses."
Abbas is now waging a battle aimed at extracting as many concessions as possible from Israel and the US. He has used the decision to apply for membership in 15 international organizations and treaties as a means to intensify pressure on the Israeli government and US Administration to accept his demands for pursuing the peace talks.
Abbas may not be sincere about achieving reconciliation with Hamas. He knows that such a move would be counterproductive and that Hamas would take advantage of the reconciliation to advance its goal of seizing control over the West Bank.
But for Abbas, the issue of reconciliation with Hamas is yet another legitimate weapon to scare the Israelis and Americans into submitting to his demands and pre-conditions. It now remains to be seen whether the US Administration will take the bait.
Related Topics: Palestinian Authority | Khaled Abu Toameh receive the latest by email: subscribe to the free gatestone institute mailing list
Reader comments on this item
Comment on this item
Subscribe To Mailing List
Tweets by @GatestoneInst
Subscribe To Mailing List
Latest Articles
by Guy Millière
Belgian security services have estimated that the number of European jihadists in Syria may be over 4000.
European leaders have directed their nastiest comments against the Jewish state, none of them has asked why Palestinian organizations in Gaza put their stockpiles of weapons in hospitals, homes, schools and mosques, or their command and control centers at the bottom of large apartment buildings or underneath hospitals. None of them has even said that Hamas is a terrorist organization despite its genocidal charter.
The majority of them are wedded to the idea of redistribution. Their policies are anti-growth, do not afford people any economic opportunity, and are what caused these economic crises in Europe in the first place. The United States seems to be following these thoroughly failed policies as well.
"Europe could not stay the same with a different population in it." — Christopher Caldwell, Reflections on the Revolution in Europe.
by Raymond Ibrahim
"I abducted your girls. I will sell them on the market, by Allah... There is a market for selling humans. Allah says I should sell." — Abubakar Shekau, leader of Boko Haram.
Hillary Clinton repeatedly refused to designate Boko Haram a terrorist organization.
In Malaysia -- regularly portrayed in the West as a moderate Muslim nation -- any attempt to promote religions other than Islam is illegal.
"The reason they want to kill me is very clear -- it is because of being a convert to Christianity." — Hassan Muwanguzi, Uganda.
by Dexter Van Zile
Rev. Hanna Massad does not mention that perhaps Hamas actually wants the blockade to end so it can bring in more weapons and cement to build attack-tunnels so it can "finish the job."
Hamas does not just admit to using human shields, it brags about using human shields. Why does Massad have to inject an air of uncertainty about Hamas's use of human shields when no such uncertainty exists?
The problem is that any self-respecting journalist would confront Massad with a follow-up question about Hamas's ideology and violence, but not the folks at Christianity Today.
by Burak Bekdil
In Turkey however, the protests were not peaceful. They included smashing a sculpture than was neither Jewish nor Israeli.
It was the usual "We-Muslims-can-kill each other-but-Jews-cannot" hysteria.
If Turkish crowds were protesting against Israel in a political dispute, why Koranic slogans? Why were they protesting in Arabic rather than their native language? Do Turks chant German slogans to protest nuclear energy?
by Burak Bekdil
So in the EU-candidate Turkey, a pianist should be punished for his re-tweets, but a pop-singer should be congratulated for her first-class racist hate-speech. This is contagious.
No reporter present at Mr. Ihsanoglu's campaign launch speech thought about asking him if his commitment to the "Palestinian cause" included any affirmation of the Hamas Charter, in particular a section that says, "…The stones and trees will say, 'O Muslims, there is a Jew behind me, come and kill him.'"
Turkey is also the country where a few years earlier, a group of school teachers (yes, school teachers!) gathered in a demonstration to commemorate Hitler.
Most Shared
Most Viewed