Abbas Pumps New Life Into Hamas
Translations of this item:
Abbas's "reconciliation" with Hamas is most probably aimed at exerting more pressure on Israel to make far-reaching concessions at the negotiating table. But Abbas's move will soon prove to be counterproductive. Hamas's goal is to seize control over the Palestinian Authority and replace Israel with an Islamic empire. Hamas has already made it clear that the deal with Abbas does not mean that it would change its ideology or renounce terrorism.
These are wonderful days for the Palestinian Islamist movement, Hamas.
Just when everyone thought that Hamas -- an officially designated terrorist group and an offshoot of Muslim Brotherhood -- was on its way to vanish as a result of Egypt's tough measures, Palestinian Authority [PA] President Mahmoud Abbas stepped in to save the movement by inviting its leaders to join a Palestinian unity government.
Abbas's recent decision to sign a "reconciliation" agreement with Hamas is the best gift that the Islamist movement could have dreamed of receiving.
Even if Abbas is not serious about the "reconciliation," his deal with the movement's leaders in the Gaza Strip has injected new blood into Hamas.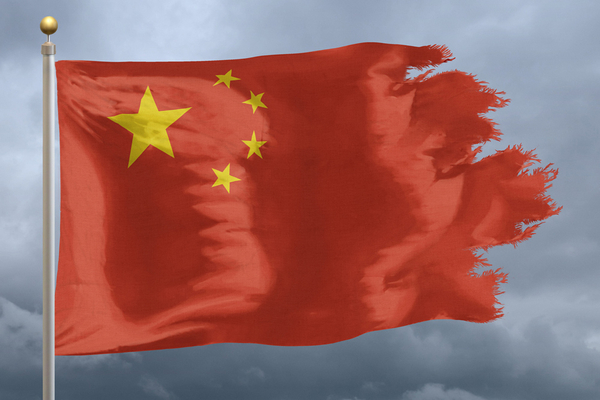 Palestinian Authority President Mahmoud Abbas and Hamas leader Ismail Haniyeh in Gaza, in February 2007, before Hamas seized total control of Gaza. (Image source: MaanImages)
Hamas is now talking about running in the next Palestinian parliamentary elections and is even hoping to use the "reconciliation" accord as a vehicle for restoring its relations with Egypt.
Buoyed by Abbas's deal, Gaza's Hamas Prime Minister Ismail Haniyeh phoned former U.S. President Jimmy Carter and invited him to serve as a monitor in the election. Carter and hundreds of international monitors supervised the last parliamentary election in 2006, which resulted in a Hamas victory.
Hamas, of course, is confident that it would score another victory in any upcoming vote.
Until recently, Hamas was concerned only about one thing: how to remain in power despite Egypt's unprecedented measures against the movement and its leaders.
These measures include the destruction of hundreds of smuggling tunnels along the border between the Gaza Strip and Egypt during the past few months -- a move that created a severe economic and humanitarian crisis for the Palestinians living under Hamas's rule.
Moreover, Egypt's massive crackdown on Hamas-affiliated terrorists in the Sinai Peninsula in particular, and the outlawing of the Egyptian Muslim Brotherhood organization in general, have dealt Hamas a severe blow.
Ever since the removal of President Mohamed Morsi from power, the Egyptian authorities have been working hard to delegitimize Hamas and undermine its grip on the Gaza Strip. The Egyptians even went as far as also declaring Hamas a terrorist organization, holding it responsible for a series of terrorist attacks in Egypt over the past few months.
Even some of Hamas's top leaders have admitted that the Egyptian measures caused their movement huge damage. Last month, Hamas denounced the Egyptian measures as a "war crime."
Egypt's war on Hamas has now suffered a major setback as a result of Abbas's sudden decision to mend fences with the movement. The Egyptian authorities worked hard to delegitimize Hamas in the hope of ending its control over the Gaza Strip. But Abbas's move has legitimized Hamas, paving the way for the movement's return to center stage.
Hamas is not the only party that stands to benefit from Abbas's gesture. The Muslim Brotherhood organization, which had also been dealt severe blows in the aftermath of the removal of Morsi from power, also stands to benefit from the "reconciliation" pact.
Abbas's alliance with Hamas is likely to put him on a course of collision with the Egyptian government, which regards Hamas as a threat to Egypt's national security.
If Abbas has decided that Hamas is a legitimate partner and is worthy of joining his government and the PLO, why shouldn't the Muslim Brotherhood also demand equal treatment from the Egyptian authorities? And why shouldn't other branches of the Muslim Brotherhood in the Arab world demand that they be treated the same way as Hamas?
Abbas's rapprochement with Hamas can only embolden Muslim fundamentalists and undermine moderate secular forces throughout the Arab world.
But Abbas has not only emboldened Hamas. He and the Palestinian Authority have now assumed the role of Hamas advocates in a bid to whitewash the movement in the eyes of the rest of the world.
Chief PLO Negotiator Saeb Erekat this week went as far as arguing that Hamas is not a terrorist organization. "We might agree or differ with Hamas," Erekat said. "But Hamas is not a terrorist organization. The occupation, according to international law, is the worst form of terrorism."
Abbas's "reconciliation" accord with Hamas is most probably aimed at exerting pressure on Israel to make far-reaching concessions at the negotiating table.
But Abbas's move will soon prove to be counterproductive. Hamas's goal is to seize control over the Palestinian Authority and replace Israel with an Islamic empire. Abbas is deceiving himself and others when he says that a unity government with Hamas would recognize Israel and renounce violence. Hamas has already made it clear that the deal with Abbas does not mean that it would change its ideology or renounce terrorism.
Related Topics: Palestinian Authority | Khaled Abu Toameh receive the latest by email: subscribe to the free gatestone institute mailing list
Reader comments on this item
Comment on this item
Subscribe To Mailing List
Tweets by @GatestoneInst
Latest Articles
by Soeren Kern
Austria has emerged as a major base for radical Islam and as a central hub for European jihadists to fight in Syria.
The proposed revisions would, among other changes, regulate the training and hiring of Muslim clerics, prohibit the foreign funding of mosques, and establish an official German-language version of the Koran to prevent its "misinterpretation" by Islamic extremists.
Muslims would be prohibited from citing Islamic sharia law as legal justification for ignoring or disobeying Austrian civil laws.
Leaders of Austria's Muslim community counter that the contemplated new law amounts to "institutionalized Islamophobia."
Official statistics show that nearly 60% of the inhabitants of Vienna are immigrants or foreigners. The massive demographic and religious shift underway in Austria, traditionally a Roman Catholic country, appears irreversible.
by Samuel Westrop
Over 800 Iranians were executed during President Rouhani's first year in office.
Leading politicians, British government officials and businessmen nevertheless seemed happy to attend and speak at the Europe-Iran Forum.
by Khaled Abu Toameh
The "Arab Spring" did not erupt as a result of the Israeli-Palestinian conflict. Rather, it was the outcome of decades of tyranny and corruption in the Arab world. The Tunisians, Egyptians, Libyans and Yemenis who removed their dictators from power did not do so because of the lack of a "two-state solution." This is the last thing they had in mind.
The thousands of Muslims who are volunteering to join the Islamic State [IS] are not doing so because they are frustrated with the lack of progress in the Israeli-Palestinian peace talks.
The only solution the Islamic State believes in is a Sunni Islamic Caliphate where the surviving non-Muslims who are not massacred would be subject to sharia law.
What Kerry perhaps does not know is that the Islamic State is not interested in the Israeli-Palestinian conflict at all. Unlike Kerry, Sunni scholars fully understand that the Islamic State has more to do with Islam and terrorism than with any other conflict.
by Steven J. Rosen
Palestinian officials have generally been silent about security cooperation with Israel. They are loath to acknowledge how important it is for the survival of the Palestinian Authority [PA], and fear that critics, especially Hamas, will consider it "collaboration with the enemy."
"You smuggle weapons, explosives and cash to the West Bank, not for the fight with Israel, but for a coup against the Palestinian Authority. The Israeli intelligence chief visited me two weeks ago and told me about the [Hamas] group they arrested that was planning for a coup... We have a national unity government and you are thinking about a coup against me." — Mahmoud Abbas, PA President, to Khaled Mashaal, Hamas leader.
According to Israeli Defense Minister Moshe Ya'alon, if the IDF leaves the West Bank, Hamas will take over, and other terrorists groups such as the Islamic Jihad, Al-Qaeda and Islamic State would operate there.
In recent months, Abbas has been making a series of threats against Israel. If Abbas becomes another Arafat, it could be the Israeli side that loses interest in security cooperation.
by Burak Bekdil
It was the Islamists who, since they came to power in the 2000s, have reaped the biggest political gains from the "Palestine-fetish."
But the Turkish rhetoric on "solidarity" with our Palestinian brothers often seems askew to how solidarity should be.
Most Shared
Most Viewed