Are "Integrated Muslims" Integrated?
Most noticeable was that the protests across Western European cities have overwhelmingly been led by Muslims — not Islamists — just normal, "integrated" Muslims, who stay at home when any other war occurs. (Where were their protests against Qatar for funding Hamas?)

What is harder for people to address is the lies that feed this violence.

These otherwise "integrated" people hate Israel and Jews because they have been taught to. A whole generation — perhaps several — has been taught to hate. That is a lot of hate, but it needs to be tackled.

The best place to start might be by tackling the lies and defamations that are allowed to go on underneath everyone's noses, such as the frivolous — and false — accusations of Israeli "genocide," "war-crimes" and the like. The problem is worse than anyone had thought.
The Gaza War has had disturbing fallout in Europe. The Gaza War has produced flagrantly anti-Semitic protests, attacks on Jews and the burning down of Jewish buildings. Those protests have come as a surprise to parts of the European public – nowhere more so than in Germany, where a hatred thought to have been disgraced for all time has found its way back onto European streets under a new guise.
As well as being a time for outrage, this also ought to be a time for re-thinking. And some of that rethinking will have to be done by those who assumed they best understood these outbursts. Certainly calls to "kill the Jews" in France, Germany, the Netherlands and Italy are a part of the problem, but these, as well as the outbreaks of violence against Jews across Europe, are condemned by politicians and journalists alike. To some extent it is too easy for them to do so. There is not yet any real political or other price to pay for saying that you think people should beat up rabbis in the street, send "Jews to the gas" or call openly for genocide. What is harder for people to do is address the lies that feed this violence, and the underlying hatred that the Gaza War revealed. These need attention.
Groups in Europe that monitor anti-Semitic hate crimes have, for many years, been ahead of the public curve in understanding that these attacks are no longer carried out by white, neo-Nazi, skinhead thugs. Although such people do exist, they are small in number and shunned by the wider society. The discovery that anti-Semitism today is spurred by Muslims and (to a lesser extent) misinformed fellow-travellers has been recognized by people who work in the field, but has taken a long time to trickle down to public awareness.
This latest round of events in the Gaza, however, and the response to it on European streets, have thrown some of those experts. It turns out that a very major part of their analysis might be wrong. It seems to have been the assumption of many involved in trying to prevent anti-Semitism in Europe that the problem of anti-Israel and anti-Semitic activism could be put down, among the Muslim communities, to a minority of radicalized people called "Islamists." These were recognized to be the sort involved in extremist groups, such as Hizb ut-Tahrir or similar groups, including the Muslim Brotherhood and its various Western front-groups. They were expected to be individuals who are highly politically and religiously motivated -- very possibly the same people who attend protests against American or any other Western military engagements in the world. But now, since Gaza, a terrible realization has begun to strike: that analysts may have been focussing on the tip of the iceberg while ignoring the vast immensities beneath.
Most noticeable was that the protests across Western European cities have overwhelmingly been led by Muslims. Not Islamists or Islamist groups in particular, but by extremely angry Muslims – especially young Muslims – who stay at home when any other war occurs anywhere in the world, but who seem spurred to anger whenever Israel is involved in any conflict with any of its neighbors. The crowds appear deaf to the reasonable charge that they are singling Israel out for special treatment. They are unwilling to consider that they are perpetrating a grotesque double-standard (where were their protests against Qatar for funding Hamas? ). But they otherwise seem like normal, "integrated", Muslims.
There are examples that might, at first, even seem frivolous. The British boy band, One Direction, for instance, has five members. One of its members, Zayn Malik, happens to be a Muslim. When the Gaza war began, it was Zayn Malik alone, out of all five members of One Direction, who started tweeting hashtags to do with "FreePalestine." They caused a media storm. The singers in One Direction are not generally known for their interest in geo-strategic issues. Is it coincidence that it was Malik and not any of his bandmates who felt compelled to weigh in on the side of the government in Gaza, led by the terrorist group Hamas, rather than on the side of the open, democratic nation-state of Israel? Whatever the cause, it has an effect. Malik has 13 million Twitter followers. That is more followers than there are people in Belgium, and twice as many as live in Switzerland. Malik's tweet has been re-tweeted and favorited over 300,000 times to date.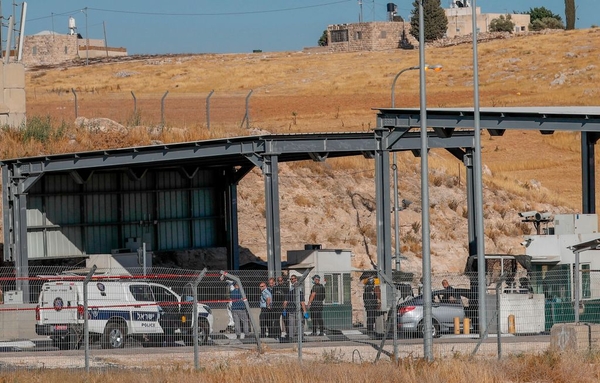 The "FreePalestine" tweet from Zayn Malik, of the boy-band One Direction, caused a media storm. (Image source: Mailk - DeviantART/pawa24)
Or consider the only Muslim in the British cabinet. Just as Israeli ground forces were withdrawing from Gaza, Sayeeda Warsi resigned in protest, stating that the British government has been too "uncritical" of the Israeli government. She claimed that the British government had shown an unwillingness to condemn Israel for defending its citizens. That this UK cabinet "support" included accusations (albeit, under international law, inaccurate accusations) of "disproportionality" as well as an official call to reconsider all arms sales contracts to Israel, is something Warsi seems to have overlooked. She simply claimed that her "conscience" prevented her from remaining silent on the situation in Gaza any longer, and that she believed that the Israelis should be investigated for "war crimes" -- also, under international law, no more than Hamas's double war crime of both shooting at civilians and hiding behind civilians. And that does not even include mentioning that the civilians Hamas hid behind were their own Palestinian subjects.
Examples such as these seem to demonstrate what many people had already begun to observe on the streets among the anti-Israel crowds: that the protestors, who turn out in their thousands to spend weekend after weekend screaming hatred against Israel and Jews, are perhaps not, in fact, Islamists. Certainly, some of them are, but many are simply enraged Muslims. Some – just like Zayn Malik of One Direction – are people whom you would ordinarily have described as models of integration. Yet if it comes to any action of Israel's, they behave in a way no ordinary British person does or would.
This of course makes the challenge vastly bigger than many people may have thought. The problem is that a whole generation -- perhaps several -- has been taught to hate. What is notable, though, is that in a country such as Britain, most Muslims are descended from the Indian sub-continent. What is "Palestine" to them? It should have been nothing, or at least no more concern of theirs than anywhere else. But they do care differently about it. Perhaps it is part of the anti-Semitism that one British Muslim recently admitted to being "rife" and "the dirty little secret" among British Muslims.
What seems clear is that these otherwise '"integrated" people hate Israel and Jews because they have been taught to. They have been trained to carry over a bigotry and a bias that they may not even be aware of. It is a lot of hate to tackle, but it needs to be tackled, and it is important to start. The best place might be by tackling the lies and defamations that are allowed to go on underneath everyone's noses, such as the wholly frivolous -- and false -- accusations of Israeli "genocide," "war-crimes" and the like. It is going to require a lot of work, leadership, and the realization that the problem is worse than anyone had thought.
Related Topics: Douglas Murray receive the latest by email: subscribe to the free gatestone institute mailing list
Reader comments on this item
| | | |
| --- | --- | --- |
| Title | By | Date |
| Blameless [219 words] | Bobby Sargel | Aug 20, 2014 01:54 |
| Israel singled out for condemnation by UN [262 words] | James | Aug 18, 2014 14:00 |
| Ottoman Siege of Vienna 1529 [48 words] | D. McGrath | Aug 18, 2014 12:21 |
| anti-Semitism in Europe [101 words] | Allan Fritz | Aug 17, 2014 17:21 |
| Definitely worse [112 words] | Susan K | Aug 16, 2014 00:02 |
| Time to limit immigration into Western countries [64 words] | Charles | Aug 15, 2014 14:23 |
| Israel vs the world [67 words] | Sandy | Aug 15, 2014 10:35 |
| Not Islamists but Muslims [70 words] | ECAW | Aug 14, 2014 13:58 |
| Endemic anti-Semitism in Muslim community [258 words] | Manuel Golding | Aug 14, 2014 12:48 |
| Free-World Jew-hatred [48 words] | Paul Cerar | Aug 14, 2014 00:26 |
| Indoctrinated Hate [114 words] | Christopher Savarimuthu | Aug 13, 2014 22:37 |
| tackle [139 words] | kaz | Aug 13, 2014 22:19 |
| Muslim protests not confined to Europe [36 words] | Colin Jones | Aug 13, 2014 20:49 |
| Germans to blame? [103 words] | FatherJon | Aug 13, 2014 19:17 |
| UK Acquiescence To Departing Seyeeda Warsi? [107 words] | Victor Salkowitz | Aug 13, 2014 17:41 |
| no one hates jews they hate zionists [71 words] | wajahat | Aug 13, 2014 17:27 |
| ↔ Why Wajahat is completely wrong. [418 words] | Phillip Slepian | Sep 10, 2014 15:16 |
| Hatred may be contagious [69 words] | Larry Holman | Aug 13, 2014 15:41 |
| How can they embrace life? [50 words] | Nehamashira | Aug 13, 2014 14:20 |
| Israelis: Palestinians' neighbors with a working society [600 words] | Trish Soha | Aug 13, 2014 14:06 |
| Gaza War Against Hamas [82 words] | Elias Maurice | Aug 13, 2014 14:01 |
| Zayn Malik [60 words] | Therese Muchewicz | Aug 13, 2014 12:29 |
| Hatred is not confined to the Jews or to Israel [611 words] | Therese Muchewicz | Aug 13, 2014 12:16 |
| Sign of things to come [126 words] | Tim | Aug 13, 2014 12:08 |
| Ignorance & Ingratitude [94 words] | Jerry Heiteen | Aug 13, 2014 10:45 |
| UK south Asian Muslims [127 words] | Clem Alford | Aug 13, 2014 09:31 |
| How to "tackle the lies and defamation"? [68 words] | Andrew H. | Aug 13, 2014 09:06 |
| Intergrated Muslims [113 words] | Howard | Aug 13, 2014 08:19 |
| Baroness Warsi [160 words] | Edward Spalton | Aug 13, 2014 07:41 |
| "Taught " to hate Israel and Jews [90 words] | Maithe Gaspari | Aug 13, 2014 07:06 |
| learned to hate from kindergarten [26 words] | Haim Ahmed Emmet | Aug 13, 2014 06:26 |
| Will the West wake up? [116 words] | Stephen Latner | Aug 13, 2014 06:25 |
| ↔ Who is allowing this ? [196 words] | DevonVenture | Aug 13, 2014 17:01 |
| worse than WHO thought? [187 words] | Richard Sherwin | Aug 13, 2014 06:00 |
| Plus ca change plus la meme chose [189 words] | Mervyn Cole | Aug 13, 2014 05:51 |
| ↔ A Safe Hatred for the Outsiders [73 words] | Beatrix139 | Aug 13, 2014 11:36 |
| ↔ They have learned their lessons well... [73 words] | Hannah G. | Aug 14, 2014 15:55 |
Comment on this item
Subscribe To Mailing List
Tweets by @GatestoneInst
Latest Articles
by Burak Bekdil
Where Turkey stands today is a perfect example of how, when Islamists -- mild or otherwise -- rule a county, even the most basic liberties are systematically suppressed.
"A climate of fear has emerged in Turkey." — Hasam Kilic, President, Turkey's Constitutional Court.
The prosecutor demanded a heavier penalty for the victim than for her torturers.
The European Commission identified government interference in the judiciary and bans imposed on social media as the major sources of concern regarding Turkey's candidacy for full membership.
by Khaled Abu Toameh
To understand what drives a young Palestinian to carry out such a deadly attack, one needs to look at the statements of Palestinian Authority leaders during the past few weeks.
The anti-Israel campaign of incitement reached its peak with Abbas's speech at the UN a few weeks ago, when he accused Israel of waging a "war of genocide" in the Gaza Strip. Abbas made no reference to Hamas's crimes against both Israelis and Palestinians.
Whatever his motives, it is clear that the man who carried out the most recent attack, was influenced by the messages that Abbas and the Palestinian Authority leadership have been sending their people.
by Richard Kemp
Would General Allen -- or any other general today -- recommend contracting out his country's defenses if it were his country at stake? Of course not.
The Iranian regime remains dedicated to undermining and ultimately destroying the State of Israel. The Islamic State also has Israel in its sights and would certainly use the West Bank as a point from which to attack, if it were open to them.
There can be no two-state solution and no sovereign Palestinian Arab state west of the Jordan, however desirable those things might be. The stark military reality is that Israel cannot withdraw its forces from the West Bank.
Fatah leaders ally themselves with the terrorists of Hamas, and, like Hamas, they continue to reject the every existence of the State of Israel.
If Western leaders actually want to help, they should use all diplomatic and economic means to make it clear to the Palestinians that they will never achieve an independent and sovereign state while they remain set on the destruction of the State of Israel.
by Louis René Beres
The Palestine Liberation Organization [PLO], forerunner of today's Palestinian Authority, was founded in 1964, three years before Israel came into the unintended control of the West Bank and Gaza. What therefore was the PLO planning to "liberate"?
Why does no one expect the Palestinians to cease all deliberate and random violence against Israeli civilians before being considered for admission to statehood?
On June 30, 1922, a joint resolution of both Houses of Congress of the United States endorsed a "Mandate for Palestine," confirming the right of Jews to settle anywhere they chose between the Jordan River and the Mediterranean Sea. This is the core American legacy of support for a Jewish State that President Obama now somehow fails to recall.
A sovereign state of Palestine, as identified by the Arabs -- a Muslim land occupied by "Palestinian" Arabs -- has never existed; not before 1948, and not before 1967. From the start, it was, and continues to be, the Arab states -- not Israel -- that became the core impediment to Palestinian sovereignty.
by Timon Dias
It looks as if this new law is meant to serve as a severe roadblock to parties that would like to dismantle the EU in a democratic and peaceful way from within.
A rather dull semantic trick pro-EU figures usually apply, is calling their opponents "anti-Europe."
Most Shared
Most Viewed