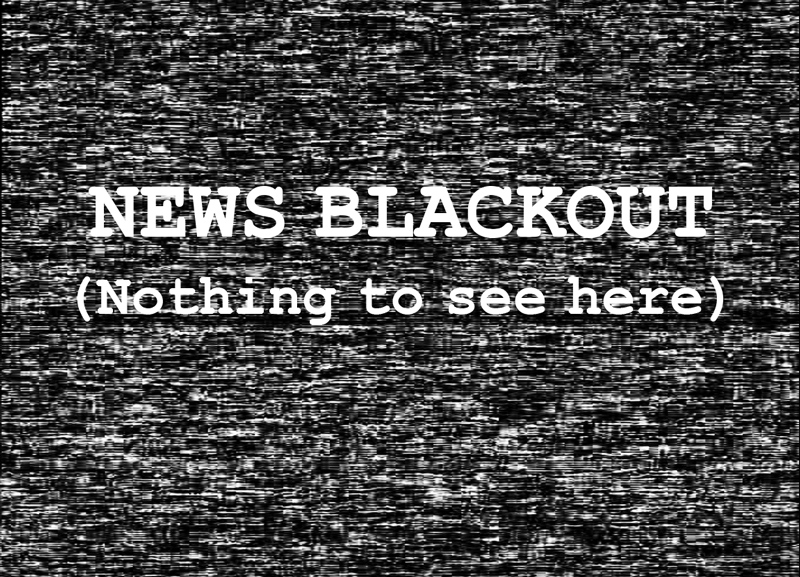 Last August, the Palestinian Authority (PA) protested because Israel arrested a Palestinian woman from Hebron on charges of incitement and affiliation with Hamas. The 42-year-old woman, Lama Khater, is also known as a strong critic of the President Mahmoud Abbas and his Palestinian Authority.
Khater's scathing attacks on Abbas and his government, however, did not stop the Palestinian Authority from condemning Israel and demanding her immediate release.
This was not the first time that the Palestinian Authority has condemned Israel for arresting a Palestinian woman who voiced criticism of Abbas and his policies. Last year, the Palestinian Authority condemned Israel for arresting Khaleda Jarrar, a senior member of the Popular Front for the Liberation of Palestine, one of several PLO terrorist groups. Jarrar was arrested by Israel for membership in a terrorist group and incitement.
The incidents concerning Khater and Jarrar came to mind this week as Palestinian sources revealed that Mahmoud Abbas's security forces in the West Bank arrested two Palestinian women.
The first woman, Majdoleen Marab'eh, was arrested in the West Bank city of Qalqilya after she criticized the Palestinian Authority's controversial social security law.
The law, which has sparked a wave of protests among Palestinians, calls for deducting 7% of private sector employees' monthly salaries for a social-security fund and setting the retirement age for men and women at 60 years.
The second woman recently arrested by the Palestinian security forces is Suha Jbara, a mother of three from a village near Ramallah, the de facto capital of the Palestinians in the West Bank.
According to Palestinian sources, the 31-year-old Jbara was arrested on November 2, when more than 25 Palestinian security officers raided her home and arrested her in front of her three children. The sources said she was suspected of transferring donations collected from Palestinians in the West Bank to the families of Palestinians killed and wounded by the Israeli army in the Gaza Strip.
Her father, Badran, said she was first taken to a Palestinian Authority detention center in Ramallah where, after a brief interrogation, she was transferred to the PA's notorious Jericho Prison. He said that although his daughter suffers from a heart disease, she has been denied medical treatment and was being held in harsh conditions. A lawyer appointed by her family has since been banned from seeing her.
Jbara's family has expressed deep concern about her health. "We're very concerned about her condition because she's being held in harsh conditions," the family complained. "Her three children, aged 12, 9 and 8, have since been crying, and are refusing to eat and go to school."
"In the past few days, there is widespread outrage on social media over the arrest of Suha Jbara," said Obada Subeih in a blog in the Qatari-owned Al-Jazeera network. "Undoubtedly, the Palestinian Authority has become a heavy burden on the Palestinian people. The charges attributed to her are a moral scandal for the Palestinian security forces and the Palestinian political leadership in Ramallah."
Several Palestinians took to social media to express extreme consternation over the arrest of Jbara, and described her imprisonment as "disgraceful." They also launched several hashtags demanding her release and calling on the International community to exert pressure on the Palestinian Authority to stop targeting women.
These appeals, however, have thus far fallen on deaf ears. The Palestinian media in the West Bank, which is directly and indirectly controlled by Abbas's Palestinian Authority, has ignored the arrest of the two women. As far as Abbas's media outlets are concerned, there is no need to report about the plight of Palestinian women arrested by the PA. The only women whose stories are published in the Palestinian Authority media are those who are arrested by Israel for security-related offenses. Abbas does not want his people and the rest of the world to know that his security forces are arresting women for criticizing a social security law or providing financial aid to Palestinian families in the Gaza Strip.
One can understand why the Palestinian media has deliberately chosen to ignore the Palestinian Authority's crackdown on Palestinian women. But it is hard to understand why the international media and human rights organizations continue to turn a blind eye to such practices. The two women would have won the attention of the Western media and human rights groups had they been arrested by Israel. Then, Western journalists based in Jerusalem and Tel Aviv would have visited the families of the two women a long time ago and published several articles on their ordeal.
Take, for example, the case of Palestinian teenager Ahed Tamimi, who was arrested and sentenced to prison for slapping an Israeli soldier last year. She has since become the darling of the Western media, whose representatives have turned her into an icon and "symbol of resistance to Israeli occupation."
Unlike Jbara and Marab'eh, Tamimi was lucky to be arrested by Israel. Had she been arrested by the Palestinian Authority, no one would ever have known.
This attitude is another example of the anti-Israel bias of the international media and community. It is yet another example of how the West gives the Palestinians a pass to violate human rights and crack down on dissent, while remaining obsessed with Israel. Moreover, it is another example of the hypocrisy of Abbas, who condemns Israel for combating terrorism and incitement, while he throws Palestinian women in jail.
Bassam Tawil is a Muslim Arab based in the Middle East.