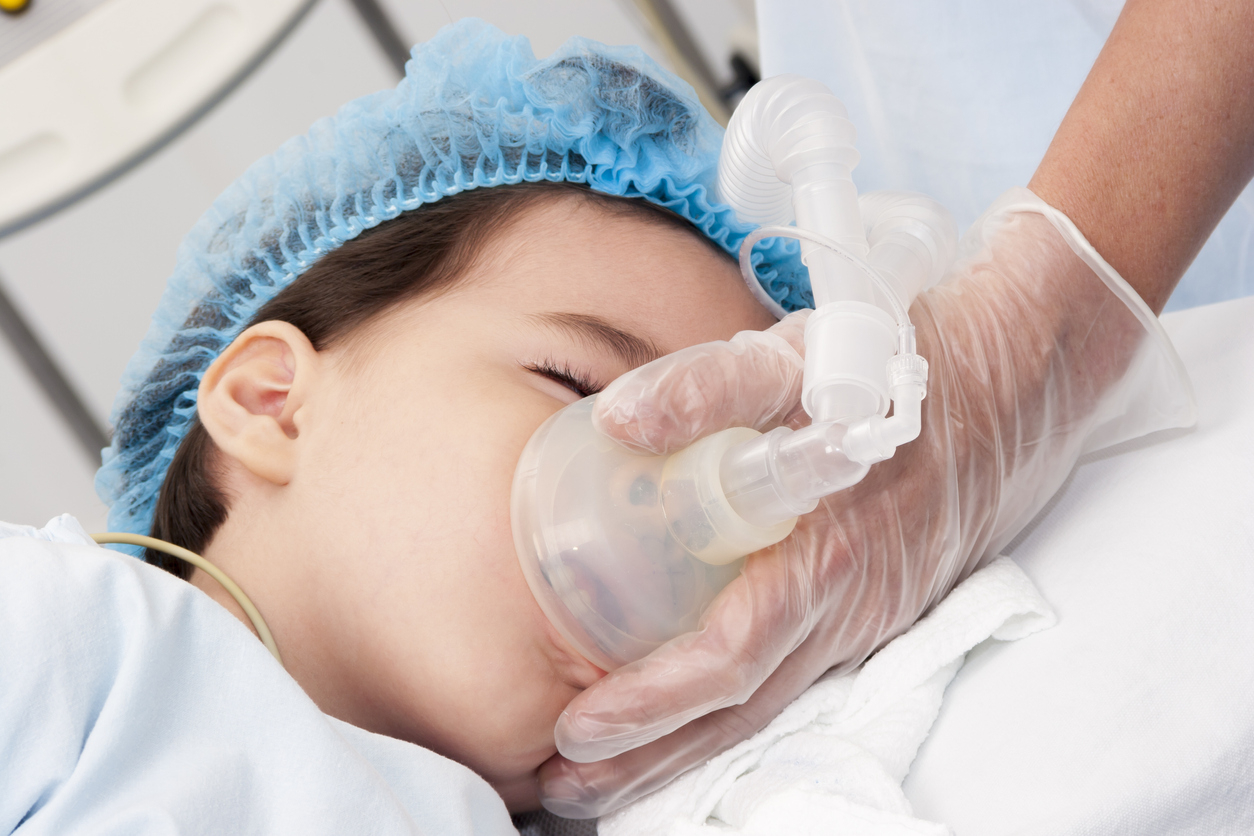 In Greece, 93 cases were sent for prosecution that involved Greek diplomats issuing visas to unaccompanied children in order to facilitate illegal removal of their organs, "but the press did not write about them," according to Nikos Kotzias, Greece's former Minister of Foreign Affairs. (Image source: iStock. Image is illustrative and the child depicted is a model.)
Greece's former Minister of Foreign Affairs, Nikos Kotzias, in an interview on November 20, disclosed -- for a second time -- that he sent to the prosecutor 93 cases that involved Greek diplomats issuing visas to unaccompanied children in order to facilitate illegal removal of their organs. These diplomats are already in jail. "The fact that I saved a few souls will make me sleep quietly when my life is over," Kotzias said.
The first time Kotzias revealed illegal trafficking of organs from children in Greece was in October 2018, when he said:
"We sent 93 cases to the Prosecutor, highly evaluated ambassadors went to jail, but the press did not write about them. Because the person who gives a visa in Constantinople [Istanbul] to an unaccompanied child is not just a criminal, he is traitor. A visa for a 14-month-old unaccompanied baby and they tried to cover it up for him."
These cases are the tip of the iceberg. According to an April 24, 2018 report in the newspaper Kathimerini, there are thousands of unaccompanied children in Greece who have illegally entered the country, and government authorities have not turned their attention to them. Kathimerini reports that there are 3,050 unaccompanied child migrants in Greece, of whom 1,272 (42%) are either homeless, or live in a non-permanent residence or in an unknown location. They all face the risks of sexual exploitation and illicit organ removal.
Kotzias has brought to light a huge international problem, which much of the international community and the political leaders of the EU pretend does not exist.
According to the United Nations Office on Drugs and Crime:
"In 2011, it was estimated that the illicit 'organ trade' generated illegal profits between USD 600 million and USD 1.2 billion per year. Underground 'organ markets' present a significant threat to the security of national organ donation systems, eroding the image of transplantation and public confidence in organ transplantation worldwide.

"... Current research also illustrates the involvement of organized networks that bring together willing recipients and their 'suppliers'. Today, such organized networks have been reportedly uncovered in various regions of the world, including the Middle East, Southern Africa and South East Europe.

"...Trafficking in Persons Protocol states that if the victim is a child, that is a person below the age of 18, consent is irrelevant regardless of whether any improper means (such as deception, force, abuse of a position of vulnerability) have been used. That means, trafficking in children for organ removal only requires that there is an act (recruitment, transport, transfer, harbouring or receipt of a child) for the purpose of exploitation through organ removal.

"...The Optional Protocol on the sale of children, child prostitution and child pornography (2000) to the UN Convention on the Rights of the Child (1989), requires States parties to prohibit, in the context of sale of children, offering, delivering or accepting, by whatever means, a child for the purpose of transfer of organs of the child for profit."
Kotzias, for decades, was a member of the "international left" and an active globalist. He is considered by many "an insider". Now he has taken the mask off of the supposedly humanitarian face of Greek and European hospitality to immigrants and refugees. Under the "humanitarian" face and the open-border policies there is the face of profit from people-smuggling. Part of the migration effort, evidently, is all about money, not about helping foreigners in need.
The former Minister of Foreign Affairs started to unroll Ariadne's Thread in the dark labyrinth of illegal organ trafficking. It is not a coincidence he insists on bringing to light cases of trafficking in children for organ removal.
Kotzias is leaving clues toward the direction that no one wants or dares to speak about: the house of human sacrifices in Greece and the EU. He has revealed that a network of government officials, doctors and organ buyers, all of whom facilitate and profit from illegal organ trafficking -- is something very real; its size may be beyond our imagination.
According to Kotzias, children are being sacrificed; this is a reality no one has the courage to admit or even talk about. How deeply is Greece involved? And how deeply involved is the rest of Europe?
Maria Polizoidou, a reporter, broadcast journalist, and consultant on international and foreign affairs, is based in Greece. She has a post-graduate degree in "Geopolitics and Security Issues in the Islamic complex of Turkey and Middle East" from the University of Athens.