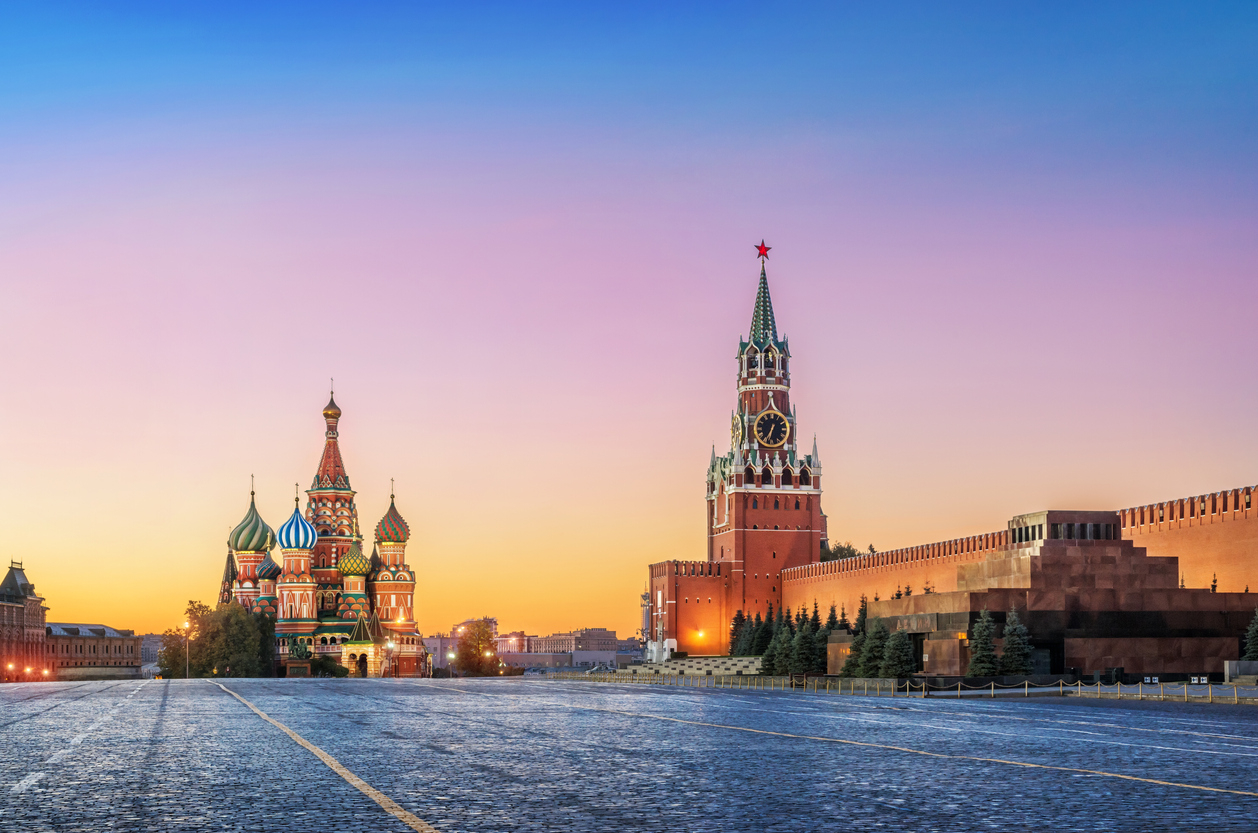 The impression one gets in Moscow these days is that reality may have started to bite at the edges of the hubris nurtured by Putin's opportunistic tactics and the weakness of the Western, especially European, response. (Image source: iStock)
In Russia, August is often regarded as the uncertain season closing the short summer and opening the path to the long duet of autumn and winter. It was, therefore, no surprise in a recent visit to Moscow to see that sense of uncertainty reflected in the political mood of the Russian elites.
To be sure, the uncertainty one notices is still in filigree. Officials and intellectuals supporting the current government are still full of self-confidence, not to say bombast, defending President Vladimir Putin's "strongman" politics. Nevertheless, conversations regarding the political situation in Russia soon reveal three sources of uncertainty, perhaps even anxiety.
The first is an as yet tentative concern that though Putin's current presidential term has some four more years to conclude, it is not at all certain that the current ruling elite could find someone of similar stature to carry the torch. In other words, Putinism may end as other "isms" formed around a charismatic leader, something like Gaullism, Peronism or even Titoism.
The second concern is generated by anxiety about the durability of some of Putin's trademark "successes," especially in the field of foreign policy. To be sure, he seems to have gotten away with annexing not only the Crimean Peninsula but also South Ossetia and Abkhazia, chunks of Georgian territory captured in 2008. He has also managed to prevent Kosovo, the latest Muslim-majority nation to gain independence, from becoming a member of the United Nations. Putin has also succeeded in establishing Russia as the key player in war-torn Syria by marginalizing not only Iran but also Turkey and the United States. Putin adulators are especially proud of his success in playing the Iran card against the United States while squeezing the Tehran mullahs for unprecedented concessions.
The question is how durable, and profitable, those successes are?
With the initial glow of victory fading, the Crimean Peninsula is turning out to be as costly as a profligate mistress becomes as she ages. Counting infrastructure costs, including a new bridge, Crimea is costing Russia around $18 billion a year, of which only a fraction is covered by revenue from tourism, which is in sharp decline because of Western restrictions on travel by their citizens to the peninsula.
Return on Russia's investment in blood and treasure trying to save President Bashar al-Assad's shaky regime may appear meager on a second count. To be sure, Assad has given Russia long lease for a major aero-naval base on Syria's Mediterranean coast. However, in military terms at least, the base could hardly be regarded as an asset for two reasons.
First, it is not at all certain that a future Syrian regime, something inevitable in the medium-term, would remain committed to the signature of a despot who controlled only a fraction of the country at the time of signing. Secondly, a base located in a territory where inhabitants are hostile would always be too vulnerable to count as an asset in a game of strategic brinkmanship.
Putin is also admired for his success in persuading the mullahs of Tehran to sign a convention that turns the Caspian Sea into a backyard under Russian hegemony. Rajab Safarov, a member of the Putin circle close to the Russian delegation that sold the convention to the littoral states, including Iran, openly wonders how the master of the Kremlin managed to get the mullahs to abandon all of Iran's historic rights in the Caspian and sign a text prepared by the Russian Ministry of Defense without any Iranian input. And, yet, even this "Caspian victory" may not prove durable. Its signature by Iranian President Hassan Rouhani has led to an upsurge of anti-Russian sentiments across Iran, forcing the ruling mullahs to slow down the process of legislation needed to give a legal basis to the so-called convention. In any case, it is possible is that a future Iranian regime will denounce the convention with reference to the principle of signing under duress and sic rebus stantibus or change of circumstances. Since the other littoral states, Azerbaijan, Kazakhstan and Turkmenistan, are equally unhappy about the Russian diktat, Iran may lead a Caspian coalition demanding a more equitable regime for the inland sea.
The third cause of anxiety in Moscow these days is related to the lethargic performance of the Russian economy. After declining between 2012 and 2016, the number of households in poverty has risen to around 18%, a three-point increase since 2010. Worse still, according to the latest World Bank report, the Russian economy has almost ceased creating new jobs. Sanctions imposed by Western powers are also beginning to bite, reducing Russian access to global capital markets at a time massive investment is needed to keep the vital energy industry, the nation's main source of foreign income, going.
The impression one gets in Moscow these days is that reality may have started to bite at the edges of the hubris nurtured by Putin's opportunistic tactics and the weakness of the Western, especially European, response. Well-to-do Russians, the backbone of Putin's system, are sore about the fact that they are no longer treated as welcome friends in the Western world, to which they think they belong. The less privileged Russians are equally unwilling to find their nation grouped together with a number of "Third World" countries such as Syria, Iran, Venezuela and North Korea. In Moscow's political circles, talk of a review of foreign policy is no longer taboo, even if the main theme is woven around "one-step-back, two-steps-forward" tactic formulated in the old days of Communist rule.
And, that provides an opportunity for Western powers to revisit their Russia policies in the hope of bringing Putin's rogue state back into the fold. That aim may seem fanciful at present, so strong is the hubris inspired by Tsar Vladimir. However, visiting Moscow these days, one gets the feeling that Russia may be getting ready to switch from one old proverb "better do and regret!' to another old proverb, "Do nothing you might regret!"
Amir Taheri was the executive editor-in-chief of the daily Kayhan in Iran from 1972 to 1979. He has worked at or written for innumerable publications, published eleven books, and has been a columnist for Asharq Al-Awsat since 1987. He is the Chairman of Gatestone Europe.

This article was originally published by Asharq al-Awsat and is reprinted by kind permission of the author.