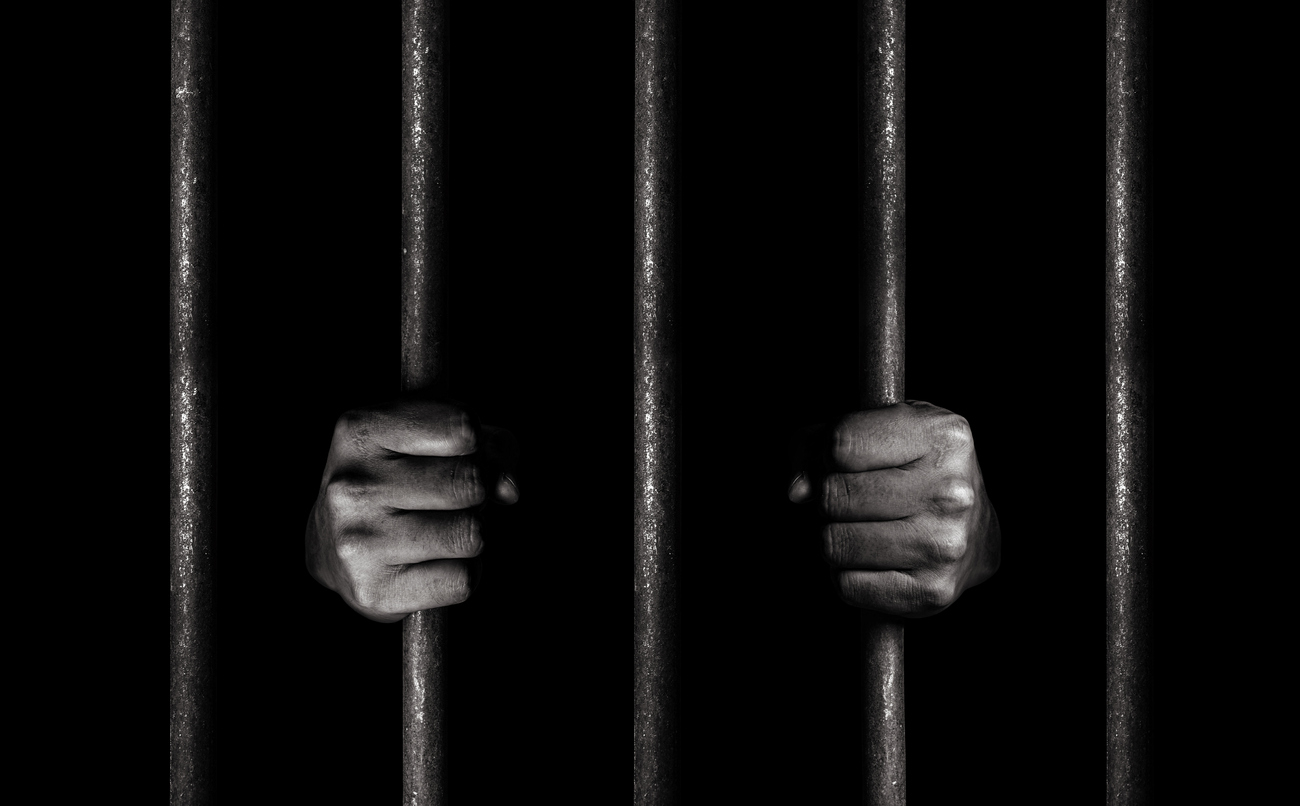 The Turkish state is notoriously cruel to every ideology and its adherents that it considers "hostile." (Image source: iStock)
When someone dies on a hunger strike, there is often a political motivation. It is understandable, therefore, if supporters of that political motivation mourn the victim while opponents just shrug it off. One such death in Turkey, however, again unveiled how dangerously a thin line of deep hatred divides Turks along pro- and anti-government lines. This is a psychological cold war.
The Turkish state is notoriously cruel to every ideology and its adherents that it considers "hostile."
During 2000-2007, a total of 122 prison inmates died on hunger strikes and nearly 600 suffered permanent paralysis. They were protesting prison conditions. A more recent hunger strike in Turkey revealed how inhumane Turks (and their state) could turn when protesters are of an ideology that the state apparently regards as "hostile."
In March 2017, a professor of literature, Nuriye Gülmen, and a primary school teacher, Semih Özakça, both victims of a massive purge, started protesting being fired by the government by going on a hunger strike. On the 76th day, the police broke down their door and arrested them. For what? The police, it appears, feared "that their protest could turn into death fasts and new protests".
When their hunger strike was in its seventh month and their health in critical condition, the police refused to bring the "suspected terrorists" to a court hearing on the grounds that "they could try to escape".
In the earlier days of their hunger strike, Suleyman Soylu, Turkey's interior minister, said that the two teachers had lost their jobs because of links to the leftist militant group Revolutionary People's Liberation Party/Front (DHKP-C). "There are organic ties between these two persons and the DHKP-C terrorist organisation... It is very clear," Soylu announced.
Soylu's claim was galactically far from the truth. The teachers' lawyer said they had both been acquitted of the charges the minister had claimed. In 2012, they were cleared of being members of a militant organization; yet, in 2017, they were fired from their jobs for supposedly having been suspects in a case for which they had been acquitted five years earlier.
In this Kafkaesque trial, the teachers were stating that their purge, based on their links with the militant left-wing organization, DHKP-C, was illegal because they had been acquitted of the charge in 2012. They simply wanted their jobs back, based on their acquittal. But not even sky was as vast as the state's remorselessness. At a soccer game, a group of fans displayed a placard in support of Özakça and Gülmen. The placard read: "Let Nuriye and Semih live." Just one line -- it was a simple, peaceful wish that the two teachers would not die in prison during their hunger strike. The governor's officials and law enforcement authorities acted immediately. From security cameras, they identified the persons who displayed the placard and launched a criminal probe against them on charges of "supporting a terror organization". The teachers were finally persuaded to stop their death fasts. But not all future protesters would be as lucky.
In 2016 members of a popular Turkish folk band, Grup Yorum, were detained on charges of supporting the same terrorist organization, DHKP-C. Their concert performances were banned. The band, known for its protest songs, is a folk collective with rotating band members. Founded in 1985, the group's concerts have attracted crowds of tens of thousands. A 2015 concert had an audience of 500,000 people. Upon their detention, the American folk singer Joan Baez said: "Your detention is proof that the ideas you believe in are right ... While singing I will also tell your story".
While in prison, two of the group's members, Helin Bölek and Ibrahim Gökçek, embarked on a hunger strike. They were asking the government to lift its ban on the group's performances and release their detained band members. In November, two members were released. But Bölek and Gökçek kept asking that Grup Yorum be allowed to return to concert halls, that jailed band members be released and that lawsuits against the group be dropped.
In response the Turkish state resorted to its "let them die" attitude. On the 288th day of the death fast, Bölek died at the age of 28. "This is the result of a political authority that divides people as 'one of us' against 'one of them,'" wrote columnist Barıs Can in Ileri Haber.
Bölek had a dream about a fair country, her country. Justice for all, she sang. "I am going today but we will come back in millions," she wrote. She would probably regret the way she chose to end her life if she read how the average Turk cheered over her death. Here is a small compilation of "condolences" Turks posted on social media after her death:
Everyone at her funeral must be arrested.
Her hunger strike alone was not good enough. People like her should embark on death fasts by 300-500 participants.
Since when is terrorism art and music?
Look at that arrogance! Crowds are gathering in the days of coronavirus (referring to Helin's funeral) endangering other people's lives.
She is a sack of bones (over a photograph showing Helin reduced to about 63 pounds)
She died to get applause.
Time to cheer up! The number of traitors went down by one.
Let them die like dogs!
Terrorist bitch!
Police should arrest those who mourn her.
May other enemies of the state die like her.
The world is cleaner now.
She should have died earlier.
Mouse-faced bitch!
Burn in hell!
She should have been killed by a bullet.
This is a compilation of shame for Turkey. Bölek and other members of Grup Yorum have never been charged with engaging in any terrorist activity. They were prosecuted for allegedly sympathizing with a terrorist organization with their songs. With their songs, not guns or bombs. The level of hatred for a 65-pound body shows the depths of polarization to which Turkey has fallen.
This kind of state cruelty based on an ideological "other" illustrates how much more deeply social polarization is ensnaring Turkey. It also illustrates that for Erdoğan, Turkey is increasingly unmanageable; that polarization distracts him from furthering his widening Islamist agenda and that 2023 presidential election is becoming a real challenge for him. Those in the free world do not have to care what ideology Grup Yorum adopted; what they should be aware of is the level of religious zealotry and overbearing governmental control that has been reached in a presumably "Western," NATO-member country.
Burak Bekdil, one of Turkey's leading journalists, was recently fired from the country's most noted newspaper after 29 years, for writing in Gatestone what is taking place in Turkey. He is a Fellow at the Middle East Forum.