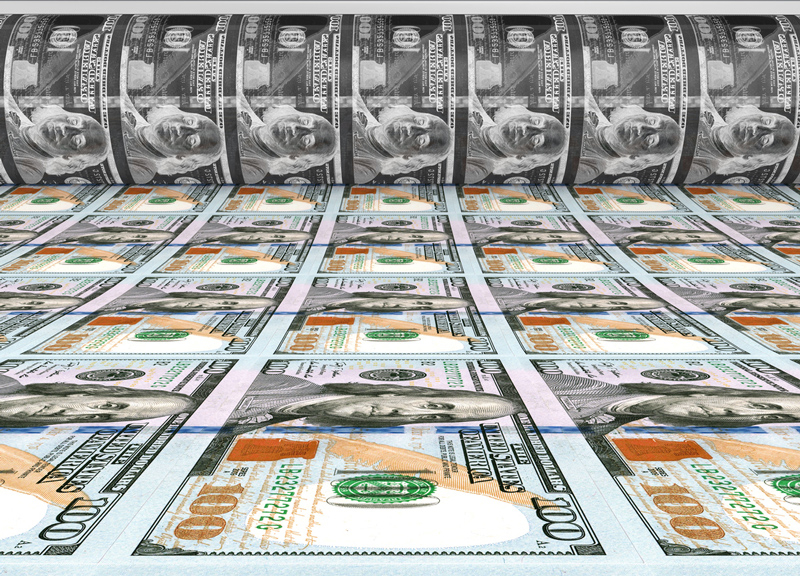 (Image source: iStock)
If the tragic day ever comes when America's global leadership is but a distant memory it will not be because of a nuclear strike, a searing pandemic, or even a crippling cyberattack.
No.
It will be from a self- inflicted mortal wound called "the deficit."
Far more destructive than most Americans could ever imagine, the nation's multi-trillion dollar deficit now being advocated by progressive socialists in Congress would place our future on a collision course with catastrophic bankruptcy. Such an event would destroy the very foundation of our financial system, the savings of every hard-working middle class family, and our country's very ability to defend democracy.
Which may just be the outcome some in Congress are seeking to achieve.
History provides ample evidence of what occurs to nation states that run their economies into a ditch. While post-World War I Germany is the historic cautionary tale, given that its economic instability opened the door to Nazism, it was the economic fiction of communism that ultimately destroyed the Soviet empire not so very long ago. Not a shot needed to be fired. The Soviets collapsed from within from an economy that was unsustainable.
Apparently there are any number in Washington who didn't get that message.
Or, far more ominous, maybe they did.
Consider the enormity of the Senate's recent action to forestall our government's descent into bankruptcy. They needed to approve legislation to temporarily raise the federal government's $28.4 trillion debt limit and thereby avoid the risk of a devastating default. But that was just a temporary fix as a new deadline looms at the end of the year. This all occurs against the backdrop of a Biden agenda that places his crushing progressive social agenda on the backs of American taxpayers.
The numbers are staggering. The Tax Foundation reports that Biden's budget would increase federal spending by some $4 trillion over a decade.
There are those in Washington willing to put their political lives on the line to confront this financial assault on our nation's future. Democratic Senator Joseph Manchin told Associated Press he won't support even half of Biden's multi-trillion dollar progressive wish list. He has been joined by fellow Democratic Senator Kyrsten Sinema in seeking to avert Washington's march to become a global pauper. Theirs is a courageous stand and one that will be recorded by historians as last ditch actions taken by a literal handful to prevent America's self-directed destruction.
There have been those throughout our nation's history who have sought to betray our principles, our freedoms, and our future. They have done so by providing our enemies with valuable military assets, insight, or intelligence. But never could we imagine a calculated assault on our nation that would undermine the very financial bedrock upon which this proud democracy stands. Our enemies have read their history. We would be wise to do the same and recognize that America's deficit is more than a number. It is a nation-destroying weapon.
Lawrence Kadish serves on the Board of Governors of Gatestone Institute and was witness to an era when the song of the land was "Brother Can You Spare a Dime?"