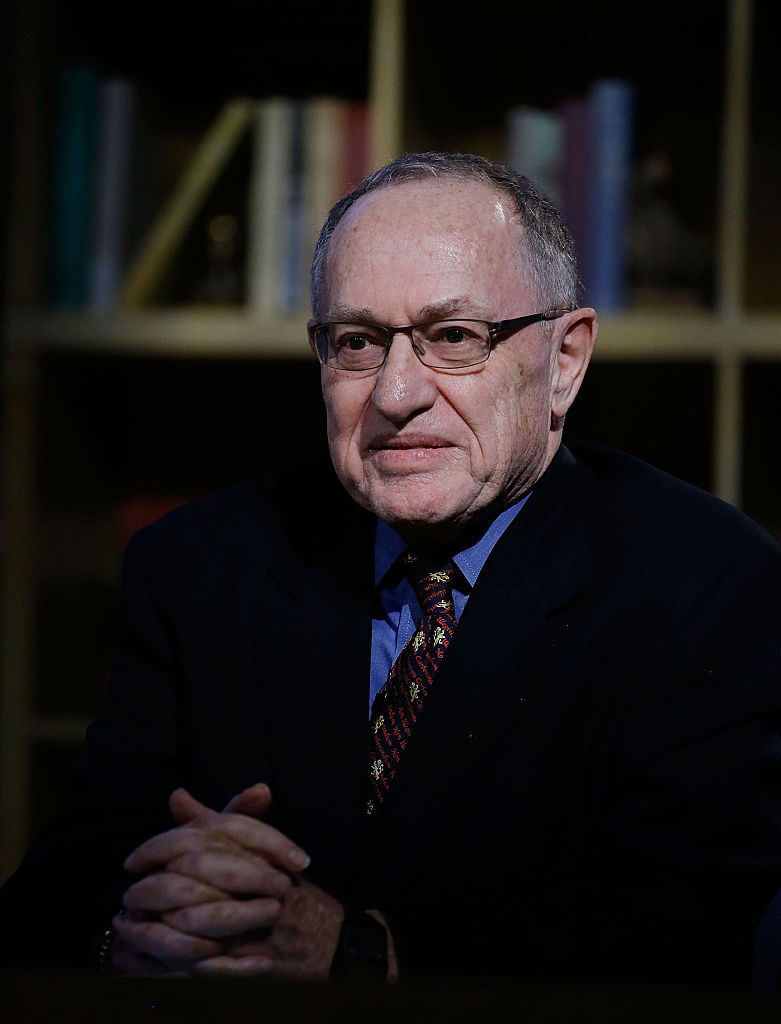 You will be surprised to learn that the woman who was paid to find, bring and "groom" Carolyn [for Jeffrey Epstein] was not Ghislaine Maxwell.... (Photo by John Lamparski/Getty Images for Hulu)
Here are excerpts from the Maxwell case transcript of testimony by Carolyn, who was brought to Jeffrey Epstein when she was 14-years-old. She was told she could make lots of money by giving an older man a massage. She was then driven to Epstein's mansion and taken upstairs to his massage room. The older person who brough her there then "took off her clothes and she asked me if I would be comfortable taking off mine." They then both massaged Epstein's back until Epstein turned over. Then the older woman "got on top of him" and they began "having sex" in front of the 14-year-old girl. Both Carolyn and the woman who had sex in front of her, were then paid in cash. That was how Carolyn was groomed into beginning a several years sexual relationship with Epstein that ended when she was 18.
You will be surprised to learn that the woman who was paid to find, bring and "groom" Carolyn was not Ghislaine Maxwell, although the above testimony was given at Maxwell's trial. The older woman – who was well over the age of consent when she brought the 14-year-old Carolyn to Epstein – was Virginia Giuffre, the same woman who has falsely accused me of having sex with her, and who has also accused Prince Andrew, Senator George Mitchell, Ambassador Bill Richardson, Prime Minister Ehud Barak, billionaire Leslie Wexner and other prominent people who have all denied the accusation.
Although Giuffre was a central figure in the Maxwell case, mentioned repeatedly throughout the trial, she was not called as a government witness. Why was she not called? Probably for two reasons: first she would be cross-examined by the defense about her own crimes in being paid to bring underage girls to Epstein; and second, she would be confronted with the numerous lies she has told under oath. Her own lawyers have disputed her and acknowledged that she was "wrong" in accusing prominent people. And her own emails, book manuscript and prior interviews with the FBI contradict her current accusations.
Accordingly, the government could not ethically call her and vouch for her credibility, because they have evidence of her lack of credibility. I know, because I showed and gave them the evidence: recordings, travel records, interviews, sworn testimony. Moreover, prosecutors would have to explain why she is not being prosecuted for enticing a 14-year-old to have sex with Epstein. She was an adult who voluntarily brought Carolyn to Epstein, knowing full well what Epstein's intentions were. She was not pressured or coerced. She did it for money. Pursuant to the theory under which Maxwell was convicted, Giuffre is guilty of a felony carrying a long prison term.
Nor is it likely that Carolyn was Giuffre's only underage victim. Had she been called, the government would have been required to investigate whether there were other victims, and to turn their information over to the defense.
This and other damning information is certain to come out in the upcoming civil trial between Giuffre and me. We are suing each other for defamation. One of us will commit perjury at the trial – if she persists in falsely alleging that she had unprotected sex with me on multiple occasions, in locations I could not have been at during the relevant time. I will testify truthfully that I never even met her and will produce her own emails, book manuscript and recorded evidence by her lawyer and best friends proving that she made up the entire story.
The question is will she be indicted for perjury and enticing a minor, or will she get a pass because she may once have been victimized by Epstein? Does her alleged victimization excuse her for victimizing others? She has already been well compensated for any victimization. Estimates range between 6-10 million dollars she and her lawyers have received. Nor have those underaged girls who she helped victimize been compensated by her.
The conviction of Maxwell may only be the beginning. The testimony by Carolyn regarding Giuffre's sordid role in victimizing very young girls cannot be ignored, especially since the government elicited it from their own witness in the Maxwell case. Nor can her rampant perjury, which can be proved through her own words. So, stay tuned. The truth will come out. And it may surprise you.
Alan M. Dershowitz is the Felix Frankfurter Professor of Law, Emeritus at Harvard Law School and served on the legal team representing President Donald Trump for the first Senate impeachment trial. He is the author of numerous books, including his latest, The Case for Color-Blind Equality in an Age of Identity Politics. His podcast, "The Dershow," is available on Spotify and YouTube. He is a Jack Roth Charitable Foundation Fellow at Gatestone Institute.