Europe: Treating Homeschoolers Like Terrorists
One of the largest Jewish schools in Belgium is at risk of losing its state recognition and subsidies because it is "too conservative." Meanwhile, the Belgians have opened their own Islamic school, subsidized by the authorities, who evidently do not see Islamic education as "too conservative."
A German SWAT team stormed a house in Darmstadt on the morning of August 29. Had the German police discovered a group of dangerous jihadists? No, they were storming the house because the family living in the house were homeschooling their four children. The children, between 7 and 14 years old, were forcibly removed from their parents, Dirk and Petra Wunderlich, and taken into state custody at an unknown location.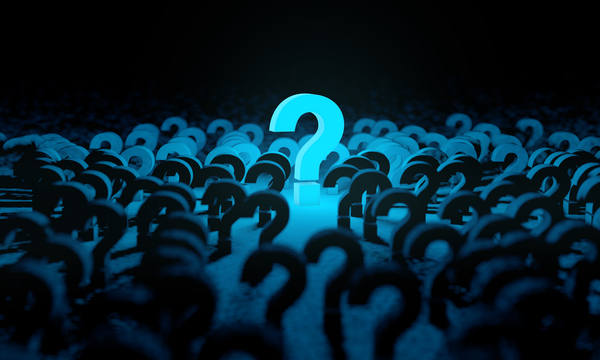 The Romeike family, who face persecution in Germany because they homeschool, are seeking political asylum in the U.S. (Photo credit: Homeschool Legal Defense Association)
Homeschooling has been illegal in Germany since Adolf Hitler banned it in 1938 -- one of the few Nazi laws still on the books. Hitler introduced the ban to force all children to attend state-approved schools where they were to be indoctrinated with the Nazi ideology.
The Wunderlich children were seized on the order of a court, because their parents, who are Christians, want to raise them according to their own values. The court transferred formal legal custody of the Wunderlich children to the state, despite there being no allegations of abuse or neglect against the parents.
The court order allowed the police the use of force against both parents and children; it stated that the children had "adopted the parent's opinions" regarding homeschooling, and that "no cooperation could be expected" from either the parents or the children.
Last year, the authorities had already taken the children's passports to prevent the family from moving to neighboring countries where homeschooling is legal. The German authorities claim that by homeschooling their children, Dirk and Petra Wunderlich are violating their children's "right to grow up to be capable of living in society, which is only possible if they are exposed to different points of view."
The raid on the Wunderlich home was particularly brutal. As Dirk Wunderlich told the American Home School Legal Defense Association (HSLDA), "I looked through a window and saw many people, police, and special agents, all armed. They told me they wanted to come in to speak with me. I tried to ask questions, but within seconds, three police officers brought a battering ram and were about to break the door in, so I opened it. The police shoved me into a chair ... At my slightest movement the agents would grab me, as if I were a terrorist."
Wunderlich said that his 14-year-old daughter, Machsejah, had to be forcibly taken out of the home:
When I went outside, our neighbor was crying as she watched. I turned around to see my daughter being escorted, as if she were a criminal, by two big policemen. They were not being nice at all. When my wife tried to give my daughter a kiss and a hug goodbye, one of the special agents roughly elbowed her out of the way and said "It's too late for that." What kind of government acts like this?
The Wunderlich incident is the latest in a series of incidents over homeschooling between parents and the German state. These began after the fall of the Iron Curtain in 1991, when thousands of ethnic Germans emigrated from the former Soviet Union to Germany. Many were Baptists who had been persecuted for their religious beliefs. In Germany, they began homeschooling their children but met with fierce government resistance. Some parents were fined. In 2007, one teenager, who approved of her parents homeschooling, was detained for two months in a psychiatric ward, where she was treated for "school phobia."
In 2008, Uwe and Hannelore Romeike, two German evangelicals, requested political asylum in the US because they faced persecution in Germany for homeschooling their six children. In 2010, Memphis, Tennessee, immigration judge Lawrence Burman granted the family asylum. "[The German law is] utterly repellent to everything we believe as Americans," Burman ruled. "[H]omeschoolers are a particular social group that the German government is trying to suppress. This family has a well-founded fear of persecution." The United States Department of Justice, however, soon appealed the hearing. Last May, the Sixth Circuit Court of Appeals rejected the asylum request. The case has now been taken to the US Supreme Court.
So far, there have been no cases involving German Jewish families that are homeschooling their children. In the wake of the Holocaust, Germany's Jewish population dropped to around 10,000-15,000 in the 1950s. As with the Baptists, the collapse of the Soviet Union over two decades ago has led to a rise in the German Jewish population, which now stands at almost a quarter million.
In neighboring Belgium, where, unlike Germany, homeschooling is legal, the authorities are restricting the freedom of Jewish private schools and homeschoolers. One of the largest Jewish schools in the country, the Jesode Hatora school in Antwerp, is at risk of losing its state recognition and subsidies because it is considered "too conservative." Homeschoolers, additionally, are coming under ever closer scrutiny of authorities who are trying to impose a multicultural secularism, which, as in Germany, leaves parents no say over the values they wish to transfer to their children.
Meanwhile, Belgian Muslims have opened their own Islamic school, subsidized by the authorities. The authorities evidently do not see Islamic education as "too conservative," but rather as an instrument to compensate for the educational disadvantage of immigrant children. In Germany, too, official schools bend over backwards to accommodate Muslims. In 2006, the then-German Interior Minister, Wolfgang Schaeuble (currently Germany's Finance Minister), hosted a conference in favor of introducing classes on Islam at public schools in Germany.
There does not seem to be a huge demand among German Muslims for homeschooling: Muslims are treated with much more respect in schools than conservative Christians and Jews. Homeschooling by jihadists should not, of course, be allowed for the simple reason that parents who raise their children to become terrorists, endanger society. The Baptist and Evangelical homeschoolers, currently being persecuted in Germany, however, are not teaching their children to harm others.
Related Topics: Peter Martino receive the latest by email: subscribe to the free gatestone institute mailing list
Reader comments on this item
Comment on this item
Subscribe To Mailing List
Tweets by @GatestoneInst
Latest Articles
by Burak Bekdil
Where Turkey stands today is a perfect example of how, when Islamists -- mild or otherwise -- rule a county, even the most basic liberties are systematically suppressed.
"A climate of fear has emerged in Turkey." — Hasam Kilic, President, Turkey's Constitutional Court.
The prosecutor demanded a heavier penalty for the victim than for her torturers.
The European Commission identified government interference in the judiciary and bans imposed on social media as the major sources of concern regarding Turkey's candidacy for full membership.
by Khaled Abu Toameh
To understand what drives a young Palestinian to carry out such a deadly attack, one needs to look at the statements of Palestinian Authority leaders during the past few weeks.
The anti-Israel campaign of incitement reached its peak with Abbas's speech at the UN a few weeks ago, when he accused Israel of waging a "war of genocide" in the Gaza Strip. Abbas made no reference to Hamas's crimes against both Israelis and Palestinians.
Whatever his motives, it is clear that the man who carried out the most recent attack, was influenced by the messages that Abbas and the Palestinian Authority leadership have been sending their people.
by Richard Kemp
Would General Allen -- or any other general today -- recommend contracting out his country's defenses if it were his country at stake? Of course not.
The Iranian regime remains dedicated to undermining and ultimately destroying the State of Israel. The Islamic State also has Israel in its sights and would certainly use the West Bank as a point from which to attack, if it were open to them.
There can be no two-state solution and no sovereign Palestinian Arab state west of the Jordan, however desirable those things might be. The stark military reality is that Israel cannot withdraw its forces from the West Bank.
Fatah leaders ally themselves with the terrorists of Hamas, and, like Hamas, they continue to reject the every existence of the State of Israel.
If Western leaders actually want to help, they should use all diplomatic and economic means to make it clear to the Palestinians that they will never achieve an independent and sovereign state while they remain set on the destruction of the State of Israel.
by Louis René Beres
The Palestine Liberation Organization [PLO], forerunner of today's Palestinian Authority, was founded in 1964, three years before Israel came into the unintended control of the West Bank and Gaza. What therefore was the PLO planning to "liberate"?
Why does no one expect the Palestinians to cease all deliberate and random violence against Israeli civilians before being considered for admission to statehood?
On June 30, 1922, a joint resolution of both Houses of Congress of the United States endorsed a "Mandate for Palestine," confirming the right of Jews to settle anywhere they chose between the Jordan River and the Mediterranean Sea. This is the core American legacy of support for a Jewish State that President Obama now somehow fails to recall.
A sovereign state of Palestine, as identified by the Arabs -- a Muslim land occupied by "Palestinian" Arabs -- has never existed; not before 1948, and not before 1967. From the start, it was, and continues to be, the Arab states -- not Israel -- that became the core impediment to Palestinian sovereignty.
by Timon Dias
It looks as if this new law is meant to serve as a severe roadblock to parties that would like to dismantle the EU in a democratic and peaceful way from within.
A rather dull semantic trick pro-EU figures usually apply, is calling their opponents "anti-Europe."
Most Shared
Most Viewed