Spain: Islamic Radicals Infiltrate the Military
An investigation initiated by the American CIA and FBI in 2009 revealed that at least 100 Islamic extremists had infiltrated the U.S. military, and that some of these individuals had been in touch with Islamic radicals who had infiltrated military units in Spain, as well as Britain, France and Germany.

The military is an attractive employment option for many young Muslims born in Spain, where the unemployment rate is stuck at 27%, and the jobless rate for individuals under 25 exceeds 60%. Often, a stint in the military opens doors for civilian jobs with national or local police or other security-related occupations.
The Spanish military is quietly monitoring its Muslim soldiers in an effort to prevent the spread of Islamic radicalism within its ranks, according to a classified Defense Ministry document that has been leaked to the Spanish media.
The Spanish Army has also been systematically replacing its Muslim soldiers with new recruits from Latin America in an effort to reduce the potential for trouble in areas of Spain that have a large Muslim population.
Spain abolished the draft and transitioned to a professional military in 2002, but has been unable to find enough native Spanish volunteer soldiers to fill the ranks—due to a mix of apathy, pacifism and declining birth rates (Spain has a fertility rate of just 1.36 (2011), one of the lowest in the European Union).
Like other European countries facing a similar dilemma, the Spanish Defense Ministry, in a desperate search for soldiers, is increasingly relying on Muslim recruits. But the push to boost Muslim enlistment has been a double-edged sword: while Spain needs the extra manpower, it also worries that some Muslim soldiers harbor extremist ideologies.
The leaked document, entitled, "Measures to be Applied to Military Personnel Identified as Showing Signs of Radicalism," was issued by the Deputy Chief of Staff of the Spanish Army, Lieutenant General Jesús Carlos Fernández Asensio, on October 24, 2013.
The document—classified as "confidential" and published by the Madrid-based newspaper El País on November 19—states that the Spanish Army has detected within its ranks "the existence of personnel with clear indications of radicalism (ideological, religious or criminal)…in their private and social lives." The document continues:
"The conduct of these individuals constitutes a vulnerability for the institution of the Army and poses a potential threat to national security. In an effort to neutralize or at least reduce this risk, the Army has instituted a series of measures that will be applied by unit commanders on suspected military personnel to be determined at any given moment."
The measures include revoking the security clearances of any soldiers suspected of radicalism, and preventing such individuals from holding any job position where they might pose a security risk in any form or may have access to sensitive information.
The document lists more than a dozen jobs or locations that should be off limits to suspected radicals:
"Military police and other security-related units; the general staff headquarters; any premises where classified documents are handled; armories, arsenals and weapons depots; communications centers and locations housing information systems; job positions involving drivers, escorts and bodyguards, as well as those involving sharpshooters or the deactivation of explosives; or any other location determined by the unit commander."
Military units are also charged with monitoring "everything related to a suspect's proselytizing activities or actions, their level of radicalism and their public activities (social media, Internet surfing, types of newspapers being read, etc.)."
Units are, additionally, responsible for keeping track of any civilian lawsuits or criminal proceedings that may involve a suspected soldier "outside the scope of the Armed Forces," as well as "any notices of plans by a suspect to travel abroad."
The Defense Ministry recommends the "application, as far as possible, of staff regulations relating to psycho-physical fitness requirements, anti-drug enforcement policies, as well as the disciplinary regulations of the Military Penal Code." Such procedures would apparently provide the legal basis for suspected radicals to be discharged from the Spanish military.
The document also proposes the "development of an extraordinary rating system" for any soldier who displays a "significant change in professional conduct." A negative performance evaluation would be grounds for such a soldier to be discharged.
Although the document does not specifically define what is meant by the term "radicalism," it almost certainly refers to Salafist Islam and the Spanish Defense Ministry's concern about the increasing number of Muslim recruits within the ranks of the military.
The military is an attractive employment option for many young Muslims born in Spain, where the unemployment rate is stuck at 27%, and the jobless rate for individuals under 25 exceeds 60%. Often, a stint in the military opens the door to civilian jobs with national or local police or other security-related occupations.
There are no official statistics as to how many Muslims are serving in the Spanish armed forces, which currently has 140,000 active duty service members and 5,000 reservists.
But the issue of Muslim troops serving in the Spanish military is especially acute in the Spanish exclaves of Ceuta and Melilla on the northern coast of Morocco, which has long demanded that Madrid cede sovereignty of the territories over to Rabat.
Muslims constitute approximately 30% of the Spanish troops stationed in Ceuta and Melilla, where the real unemployment rate tops 40%.
In July 2012 it emerged that the Spain's National Intelligence Center (CNI) was investigating a tip it received from the American Central Intelligence Agency (CIA) that al-Qaeda operatives had infiltrated Spanish military units based both in Ceuta and Melilla, territories the Algeria-based Al-Qaeda in the Islamic Maghreb (AQIM) has long threatened to "reconquer" for Islam.
The alert resulted from an investigation initiated by the CIA and the Federal Bureau of Investigation (FBI) in November 2009, after the U.S. Army psychiatrist, Major Nidal Malik Hasan, an al-Qaeda sympathizer, fatally shot 13 people and injured more than 30 others at Fort Hood in Texas. The investigation found that at least 100 Islamic extremists had infiltrated the US military, and that some of these individuals had been in contact with Islamic radicals who had infiltrated military units in Spain, as well as in Britain, France and Germany.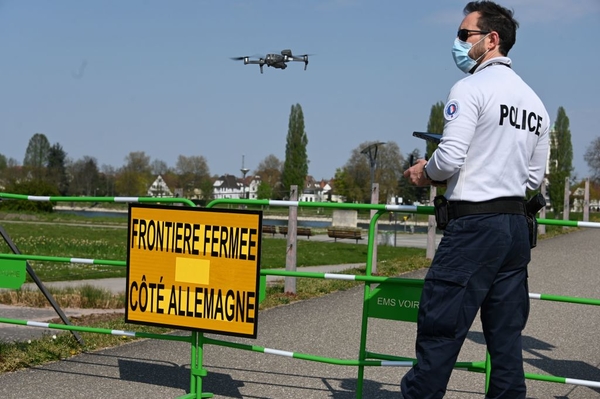 The carnage of the 2004 Madrid train bombings.
According to Spanish media reports, CNI investigators began searching for Muslim soldiers with a "non-classic" profile: individuals who show no special identification with Islamic culture and even appear to be "Westernized," who drink alcohol, smoke and eat without respecting the restrictions imposed by the Koran, and who do not participate in religious services of the local Muslim community.
As a result of the investigation, the Spanish military has replaced dozens of Muslim soldiers with recruits from Latin America. The mass discharges—due to "lack of trust or dubious loyalty"—have only increased tensions with the local Muslim community, who have distributed thousands of leaflets denouncing the "persecution of Spanish soldiers of the Muslim faith."
Worries over possible infiltration of radical Salafism in the Spanish military has dated back to at least December 2006, when a police investigation named Operation Dune (Operación Duna) dismantled a Salafi cell that allegedly planned to carry out attacks using explosives stolen by Muslim soldiers in Ceuta. The raid, which involved more than 300 police, resulted in the arrest of 11 Salafists, including ten Spanish nationals, at least three of whom were serving in the Spanish Army.
Since then, Spanish police have conducted more than 20 other raids across Spain in an effort to dismantle Salafist cells.
Soeren Kern is a Senior Fellow at the New York-based Gatestone Institute. He is also Senior Fellow for European Politics at the Madrid-based Grupo de Estudios Estratégicos / Strategic Studies Group. Follow him on Facebook. Follow him on Twitter.
Related Topics: Spain | Soeren Kern receive the latest by email: subscribe to the free gatestone institute mailing list
Reader comments on this item
Comment on this item
Subscribe To Mailing List
Tweets by @GatestoneInst
Subscribe To Mailing List
Latest Articles
by Peter Huessy
The Washington Post's Glenn Kessler not only invents points the Cheneys did not make, he then casually dismisses "uncomfortable points" they did make. How many Pinocchios is that worth?
Kessler evidently assumes that when intelligence assessments differ, the correct version is only that which differs from the points made by the Cheneys but not by their critics.
Most senior Democratic members of the Senate at the time voted -- twice -- for giving the President the authority to take down Saddam Hussein. How else can Democrats say they made a mistake voting for the war if they cannot now make the case that they were "fooled"?
The U.S. took down Saddam Hussein's regime because on balance the threat-intelligence could not be ignored.
by Soeren Kern
The Vatican failed in an attempt to cover up the contents of a prayer by a Muslim cleric at an interfaith "Prayer for Peace" service held in the Vatican garden on June 8. Departing from a pre-approved script, the imam recited verses 284-286 of Sura 2 from the Koran, the latter part of which calls on Allah to grant Muslims victory over non-Muslims.
Danish police raided a mosque in the Vibevej district of Copenhagen after a passerby allegedly saw weapons being carried into the complex.
"We now have hundreds of jihadists and thousands of sympathizers. This naïve Cabinet's inaction is inviting an attack in the Netherlands." — Geert Wilders, Dutch Freedom Party.
Conference attendees called on the Spanish government to sponsor an official study aimed at finding ways to bring European food standards into compliance with Islamic Sharia law.
by Douglas Murray
They carried banners saying, "Stop Israeli State Terror," but some went off-message, deciding, apparently, that it did not matter if their targets were Israelis or not.
In the Netherlands, fresh from a pro-ISIS rally in Amsterdam, the home of the Chief Rabbi -- not Israeli, just Jewish -- was attacked twice in one week.
We live in a rightful disgust for racism of any kind. And yet here we see -- and nowhere more clearly than in Germany -- the new racist nightmare for Europe.
by Samuel Westrop
"These boys were groomed [at the Al Manar Centre] ... so that they are satisfied that what they go to do is right ... once they're groomed, all it takes is someone to say come and I'll take you." — Source close to the Yemeni Community, Cardiff, U.K., as reported in The Telegraph.
All these preachers share one thing in common: they are favorites of the two leading government-subsidized Salafi charities in Britain.
by Bassam Tawil
"We know that Hamas uses human shields. But why would you report this when you are sitting in the middle of the Gaza Strip, surrounded by Hamas gunmen?" — Reporter covering the war, who asked not to be identified.
Besides the human shields story there is another item that the international media choose to ignore: the extrajudicial execution of Palestinian "collaborators" during the last two weeks. The executions were reportedly carried out in the most brutal manner. Hamas has also been shooting suspected "collaborators" in the legs to prevent them from moving around.
It is the media that is helping Hamas get away with war crimes.
Most Shared
Most Viewed