Spain: Islamic Radicals Infiltrate the Military
An investigation initiated by the American CIA and FBI in 2009 revealed that at least 100 Islamic extremists had infiltrated the U.S. military, and that some of these individuals had been in touch with Islamic radicals who had infiltrated military units in Spain, as well as Britain, France and Germany.

The military is an attractive employment option for many young Muslims born in Spain, where the unemployment rate is stuck at 27%, and the jobless rate for individuals under 25 exceeds 60%. Often, a stint in the military opens doors for civilian jobs with national or local police or other security-related occupations.
The Spanish military is quietly monitoring its Muslim soldiers in an effort to prevent the spread of Islamic radicalism within its ranks, according to a classified Defense Ministry document that has been leaked to the Spanish media.
The Spanish Army has also been systematically replacing its Muslim soldiers with new recruits from Latin America in an effort to reduce the potential for trouble in areas of Spain that have a large Muslim population.
Spain abolished the draft and transitioned to a professional military in 2002, but has been unable to find enough native Spanish volunteer soldiers to fill the ranks—due to a mix of apathy, pacifism and declining birth rates (Spain has a fertility rate of just 1.36 (2011), one of the lowest in the European Union).
Like other European countries facing a similar dilemma, the Spanish Defense Ministry, in a desperate search for soldiers, is increasingly relying on Muslim recruits. But the push to boost Muslim enlistment has been a double-edged sword: while Spain needs the extra manpower, it also worries that some Muslim soldiers harbor extremist ideologies.
The leaked document, entitled, "Measures to be Applied to Military Personnel Identified as Showing Signs of Radicalism," was issued by the Deputy Chief of Staff of the Spanish Army, Lieutenant General Jesús Carlos Fernández Asensio, on October 24, 2013.
The document—classified as "confidential" and published by the Madrid-based newspaper El País on November 19—states that the Spanish Army has detected within its ranks "the existence of personnel with clear indications of radicalism (ideological, religious or criminal)…in their private and social lives." The document continues:
"The conduct of these individuals constitutes a vulnerability for the institution of the Army and poses a potential threat to national security. In an effort to neutralize or at least reduce this risk, the Army has instituted a series of measures that will be applied by unit commanders on suspected military personnel to be determined at any given moment."
The measures include revoking the security clearances of any soldiers suspected of radicalism, and preventing such individuals from holding any job position where they might pose a security risk in any form or may have access to sensitive information.
The document lists more than a dozen jobs or locations that should be off limits to suspected radicals:
"Military police and other security-related units; the general staff headquarters; any premises where classified documents are handled; armories, arsenals and weapons depots; communications centers and locations housing information systems; job positions involving drivers, escorts and bodyguards, as well as those involving sharpshooters or the deactivation of explosives; or any other location determined by the unit commander."
Military units are also charged with monitoring "everything related to a suspect's proselytizing activities or actions, their level of radicalism and their public activities (social media, Internet surfing, types of newspapers being read, etc.)."
Units are, additionally, responsible for keeping track of any civilian lawsuits or criminal proceedings that may involve a suspected soldier "outside the scope of the Armed Forces," as well as "any notices of plans by a suspect to travel abroad."
The Defense Ministry recommends the "application, as far as possible, of staff regulations relating to psycho-physical fitness requirements, anti-drug enforcement policies, as well as the disciplinary regulations of the Military Penal Code." Such procedures would apparently provide the legal basis for suspected radicals to be discharged from the Spanish military.
The document also proposes the "development of an extraordinary rating system" for any soldier who displays a "significant change in professional conduct." A negative performance evaluation would be grounds for such a soldier to be discharged.
Although the document does not specifically define what is meant by the term "radicalism," it almost certainly refers to Salafist Islam and the Spanish Defense Ministry's concern about the increasing number of Muslim recruits within the ranks of the military.
The military is an attractive employment option for many young Muslims born in Spain, where the unemployment rate is stuck at 27%, and the jobless rate for individuals under 25 exceeds 60%. Often, a stint in the military opens the door to civilian jobs with national or local police or other security-related occupations.
There are no official statistics as to how many Muslims are serving in the Spanish armed forces, which currently has 140,000 active duty service members and 5,000 reservists.
But the issue of Muslim troops serving in the Spanish military is especially acute in the Spanish exclaves of Ceuta and Melilla on the northern coast of Morocco, which has long demanded that Madrid cede sovereignty of the territories over to Rabat.
Muslims constitute approximately 30% of the Spanish troops stationed in Ceuta and Melilla, where the real unemployment rate tops 40%.
In July 2012 it emerged that the Spain's National Intelligence Center (CNI) was investigating a tip it received from the American Central Intelligence Agency (CIA) that al-Qaeda operatives had infiltrated Spanish military units based both in Ceuta and Melilla, territories the Algeria-based Al-Qaeda in the Islamic Maghreb (AQIM) has long threatened to "reconquer" for Islam.
The alert resulted from an investigation initiated by the CIA and the Federal Bureau of Investigation (FBI) in November 2009, after the U.S. Army psychiatrist, Major Nidal Malik Hasan, an al-Qaeda sympathizer, fatally shot 13 people and injured more than 30 others at Fort Hood in Texas. The investigation found that at least 100 Islamic extremists had infiltrated the US military, and that some of these individuals had been in contact with Islamic radicals who had infiltrated military units in Spain, as well as in Britain, France and Germany.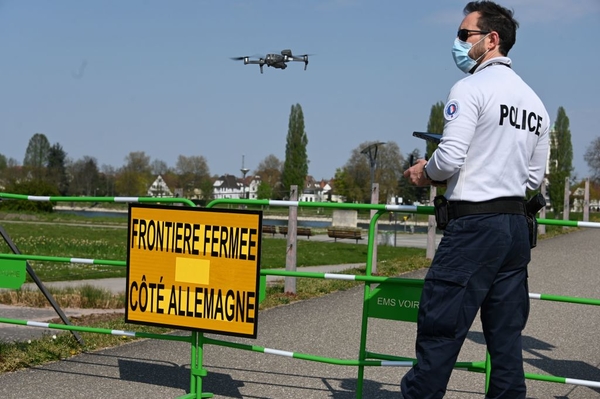 The carnage of the 2004 Madrid train bombings.
According to Spanish media reports, CNI investigators began searching for Muslim soldiers with a "non-classic" profile: individuals who show no special identification with Islamic culture and even appear to be "Westernized," who drink alcohol, smoke and eat without respecting the restrictions imposed by the Koran, and who do not participate in religious services of the local Muslim community.
As a result of the investigation, the Spanish military has replaced dozens of Muslim soldiers with recruits from Latin America. The mass discharges—due to "lack of trust or dubious loyalty"—have only increased tensions with the local Muslim community, who have distributed thousands of leaflets denouncing the "persecution of Spanish soldiers of the Muslim faith."
Worries over possible infiltration of radical Salafism in the Spanish military has dated back to at least December 2006, when a police investigation named Operation Dune (Operación Duna) dismantled a Salafi cell that allegedly planned to carry out attacks using explosives stolen by Muslim soldiers in Ceuta. The raid, which involved more than 300 police, resulted in the arrest of 11 Salafists, including ten Spanish nationals, at least three of whom were serving in the Spanish Army.
Since then, Spanish police have conducted more than 20 other raids across Spain in an effort to dismantle Salafist cells.
Soeren Kern is a Senior Fellow at the New York-based Gatestone Institute. He is also Senior Fellow for European Politics at the Madrid-based Grupo de Estudios Estratégicos / Strategic Studies Group. Follow him on Facebook. Follow him on Twitter.
Related Topics: Spain | Soeren Kern receive the latest by email: subscribe to the free gatestone institute mailing list
Reader comments on this item
Comment on this item
Subscribe To Mailing List
Tweets by @GatestoneInst
Subscribe To Mailing List
Latest Articles
by Soeren Kern
Hamas would likely resort to violence to thwart any attempts to disarm the group. It is therefore highly unlikely the Europeans would confront Hamas in any meaningful way.
Spanish intelligence agents met secretly with Hezbollah operatives, who agreed to provide "escorts" to protect Spanish UNIFIL patrols. The quid pro quo was that Spanish troops would look the other way while Hezbollah was allowed to rearm for its next war with Israel. Hezbollah's message to Spain was: mind your own business.
If the European experience with Hezbollah in Lebanon is any indication, not only will Hamas not be disarmed, it will be rearmed as European monitors look on and do nothing.
What is clear is that European leaders have never been committed to honoring either the letter or the spirit of UN Resolutions 1559, 1680 and 1701, all of which were aimed at preventing Hezbollah from rearming.
by Debalina Ghoshal
According to former Bush administration official Stephen Rademaker, for the United States to respond to Russian violations of the treaty by pulling out of it would be "welcome in Moscow," which is "wrestling with the question of how they terminate [the treaty]" and thus, the United States should not make it easier for the Russians to leave.
by Guy Millière
Belgian security services have estimated that the number of European jihadists in Syria may be over 4000.
European leaders have directed their nastiest comments against the Jewish state, none of them has asked why Palestinian organizations in Gaza put their stockpiles of weapons in hospitals, homes, schools and mosques, or their command and control centers at the bottom of large apartment buildings or underneath hospitals. None of them has even said that Hamas is a terrorist organization despite its genocidal charter.
The majority of them are wedded to the idea of redistribution. Their policies are anti-growth, do not afford people any economic opportunity, and are what caused these economic crises in Europe in the first place. The United States seems to be following these thoroughly failed policies as well.
"Europe could not stay the same with a different population in it." — Christopher Caldwell, Reflections on the Revolution in Europe.
by Raymond Ibrahim
"I abducted your girls. I will sell them on the market, by Allah... There is a market for selling humans. Allah says I should sell." — Abubakar Shekau, leader of Boko Haram.
Hillary Clinton repeatedly refused to designate Boko Haram a terrorist organization.
In Malaysia -- regularly portrayed in the West as a moderate Muslim nation -- any attempt to promote religions other than Islam is illegal.
"The reason they want to kill me is very clear -- it is because of being a convert to Christianity." — Hassan Muwanguzi, Uganda.
by Dexter Van Zile
Rev. Hanna Massad does not mention that perhaps Hamas actually wants the blockade to end so it can bring in more weapons and cement to build attack-tunnels so it can "finish the job."
Hamas does not just admit to using human shields, it brags about using human shields. Why does Massad have to inject an air of uncertainty about Hamas's use of human shields when no such uncertainty exists?
The problem is that any self-respecting journalist would confront Massad with a follow-up question about Hamas's ideology and violence, but not the folks at Christianity Today.
Most Shared
Most Viewed