The New Palestinian "Journalists"
Translations of this item:
Silence only prompted more hostility.

Many new "journalists" are political activists disguised as journalists, and full of hatred. They see themselves as foot soldiers in a revolution. They are giving journalism, and especially Palestinian journalism, a bad name.
An Israeli journalist, Avi Issacharoff, who has been covering Palestinian affairs for over a decade, reported that he and his cameraman were nearly lynched by a Palestinian mob as they tried to cover a Palestinian demonstration in the town of Beitunia, near Ramallah, on May 16.
Issacharoff said the attack began when a Palestinian female journalist incited masked Palestinian men against him and his cameraman.
"One of the Palestinian journalists, a young woman, then called over to a group of masked men, who swiftly surrounded me and began attacking me," Issacharoff said.
He said that were it not for the intervention of two Palestinian Authority security agents, his friend and he would have been beaten to death by the masked men.
"They extradited me and my colleague, and got us to safety," he added. "I dread to think what would have happened if they hadn't been there."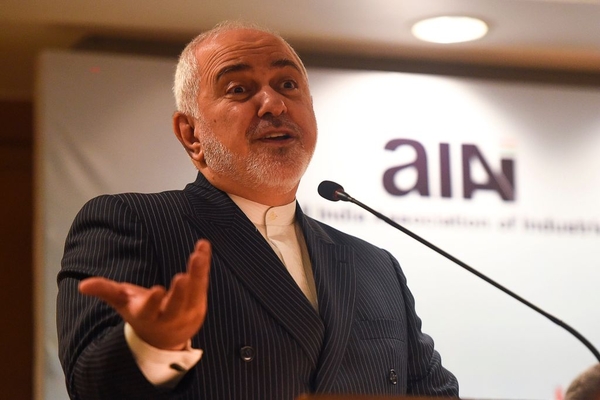 Rioting Palestinians hurl rocks at Israelis near the town of Beitunia in February 2013. (Image source: Noam Moskovich / The Israel Project)
The attack on Issacharoff and his friend did not come as a surprise to those who have been following the campaign waged by some Palestinian journalists against their Israeli colleagues during the past year.
The campaign began last year when some 200 Palestinian journalists signed a petition calling on the Palestinian Authority leadership to ban Israeli newsmen from entering Palestinian territories.
In April 2013, Gatestone ran an article about the campaign against the Israeli journalists. The article was entitled, "Palestinian Journalists Declare War On Israeli Colleagues."
This item, however, was ignored by the mainstream media in the West and even by most Israeli media outlets.
Israeli journalists explained back then that they preferred not to report about the threats against them so as not to escalate tensions with their Palestinian colleagues.
The Palestinian Authority leadership chose to ignore the threats against the Israeli journalists; the silence only prompted more hostility. The Palestinian journalists stepped up their campaign.
At one point, some Palestinian journalists outspokenly started inciting against their Israeli colleagues.[1]
"Israeli journalists are soldiers with press cards," wrote journalist Akram Natsheh. "The Israeli media is an essential part of the Israeli army and even serves as its mouthpiece."
The Palestinian Journalists Syndicate, in a letter to Palestinian Authority President Mahmoud Abbas, called for banning Israeli journalists from entering Palestinian territories. The syndicate also demanded that the Palestinian Authority refrain from providing any kind of assistance or protection to the Israeli reporters.[2]
Despite the threats, some Israeli journalists continued to show up in Ramallah and other Palestinian cities and villages, thereby exposing themselves to threats and physical assaults at the hands of Palestinian journalists and activists.
Even Palestinian journalists working for Israeli or Jewish media organizations found themselves facing threats and attacks. In some instances, Palestinian journalists walked out of briefings by Palestinian Authority officials in Ramallah to protest against the presence of representatives of the Israeli media.
Last December, Israeli journalists who arrived in Bethlehem to cover Christmas celebrations were expelled from the city after complaints by a number of Palestinian journalists.
Last week, the campaign reached its peak with the attempted lynching of Issacharoff and his colleague near Ramallah. "The effort to kick Israeli journalists out of Palestinian Authority areas has created a violent incendiary atmosphere against us," he wrote. "Almost all of my Israeli colleagues have felt, on their flesh, unpleasant incidents, to put it mildly, of late. But on Friday, a certain red line was crossed. On Friday, the threats and the hostile atmosphere escalated into real violence and, in my case, to an attempt to lynch me."
Everyone knew that it was only a matter of time before the threats against Israeli journalists were translated into real violence.
Some Palestinian journalists have justified their campaign by arguing that comes in response to Israeli security restrictions that ban many of them from entering Israel. Others, however, have admitted that they simply do not want to see any Israeli inside their areas because accepting presence of even one would be a form of "normalization" with the "Zionist enemy."
In this regard, Hamas has been honest enough to state that it is opposed in principle, to any form of collaboration with the Israeli media. That is why Hamas has banned Palestinians from dealing with Israeli journalists.[3]
The Palestinian Authority bears responsibility for failing to take action against those who are inciting against Israeli journalists working in its territories. Some Palestinian Authority officials have even inflamed the hostility by coming out in favor of the campaign against the Israeli journalists.
Unless these are exposed and reined in, more people — businessmen, tourists and journalists — are likely to lose their lives in Ramallah or Jenin.
In the good old days before the peace process began, 20 years ago, Israeli and Palestinian journalists used to cooperate, help and work with each other. But there is a new generation of Palestinian "journalists" who have been brainwashed to a point where they regard themselves as foot soldiers in a revolution. Many of them are political activists disguised as journalists, and full of hatred. They are giving journalism, and especially Palestinian journalism, a bad name.
The writing is still on the wall.
[1] http://www.qudsn.ps/article/1360
[2] http://wattan.tv/ar/news/31354.html
[3] http://www.aawsat.com/details.asp?section=37&issueno=12455&article=711441
Related Topics: Palestinian Authority | Khaled Abu Toameh receive the latest by email: subscribe to the free gatestone institute mailing list
Reader comments on this item
Comment on this item
Subscribe To Mailing List
Tweets by @GatestoneInst
Subscribe To Mailing List
Latest Articles
by Soeren Kern
"There is no territory more occupied than the body of a Palestinian woman, or a strip... severed by the violent imposition of the superstitions of Allah and the followers of Mohammed. We had better not even mention the situation of Palestinian homosexuals. This selective outrage by top progressives when it involves Israel is indeed anti-Semitism." — Alberto Moyano, Spanish newspaper editor.
"It is possible legitimately to criticize Israel. But it smells fishy when all of the blame is attributed to Israel, without even mentioning the small detail that a terrorist and jihadist group that rules Gaza has infringed on every conceivable humanitarian principle, by using civilians as human shields, and launching missiles from apartment blocks, while their leaders are living comfortable in Qatar, guests of a sheik." — Ángel Mas, Spanish analyst.
There has been virtually no public outcry whatsoever in Spain over the deaths of more than 160,000 people during three years of fighting in Syria; the decimation of ancient Christian communities at the hands of Islamists in Iraq; the kidnapping of 300 girls by Islamists in Nigeria; or the downing of a civilian passenger plane in Ukraine.
"The most anti-Semitic people are supposedly the most educated and well-informed." — Spanish Ministry of Foreign Affairs report on anti-Semitism in Spain.
by Khaled Abu Toameh
There is growing concern in Ramallah, Cairo, Riyadh and Dubai that the U.S. Administration is working to prevent the collapse of Hamas.
"The Americans mistakenly think that moderate political Islam, which is represented by the Muslim Brotherhood, will be able to combat radical Islam. The Americans are trying to bring the Muslim Brotherhood back to the region." — Palestinian official, Ramallah.
The Iranians, with whom the U.S. is now negotiating on nuclear weapons -- amid fears in the Middle East that the U.S. will capitulate to Tehran's demands if it has not effectively capitulated to them already -- have now joined Qatar and Turkey in opposing any attempt to confiscate Hamas's weapons.
The Paris conference was actually a spit in the face to the anti-Hamas forces in the Arab world. By failing to invite the Palestinian Authority to the conference, Kerry indicated that he does not see any role for Abbas and his loyalists in a post-Hamas Gaza Strip.
by Amir Taheri
According to Küntzel, German leaders have at least two other reasons for helping Iran defy the United States. The first is German resentment of defeat in the Second World War followed by foreign occupation, led by the US. The second reason is that Iran is one of the few, if not the only country, where Germans have never been looked at as "war criminals" because of Hitler.
by Malcolm Lowe
Go to Nazareth and you can easily find the mini-mosque. It displays a large poster of Koran quotations denigrating Christianity and urging Christians to convert to Islam.
Overlooked is a fundamental difference between the two regimes. Israel is a state governed by the rule of law. The Palestinian Authority, like most other states in the region, is a personal dictatorship. Arafat started the fashion of simply disregarding the laws.
What is needed in Israel is a central policy unit with the brief of developing long-term policies both to integrate Israeli Christians and to engage with the great variety of Christians in foreign countries.
Most Shared
Most Viewed