The New Palestinian "Journalists"
Translations of this item:
Silence only prompted more hostility.

Many new "journalists" are political activists disguised as journalists, and full of hatred. They see themselves as foot soldiers in a revolution. They are giving journalism, and especially Palestinian journalism, a bad name.
An Israeli journalist, Avi Issacharoff, who has been covering Palestinian affairs for over a decade, reported that he and his cameraman were nearly lynched by a Palestinian mob as they tried to cover a Palestinian demonstration in the town of Beitunia, near Ramallah, on May 16.
Issacharoff said the attack began when a Palestinian female journalist incited masked Palestinian men against him and his cameraman.
"One of the Palestinian journalists, a young woman, then called over to a group of masked men, who swiftly surrounded me and began attacking me," Issacharoff said.
He said that were it not for the intervention of two Palestinian Authority security agents, his friend and he would have been beaten to death by the masked men.
"They extradited me and my colleague, and got us to safety," he added. "I dread to think what would have happened if they hadn't been there."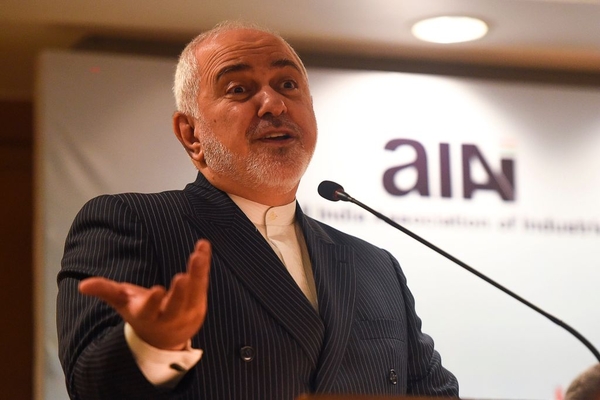 Rioting Palestinians hurl rocks at Israelis near the town of Beitunia in February 2013. (Image source: Noam Moskovich / The Israel Project)
The attack on Issacharoff and his friend did not come as a surprise to those who have been following the campaign waged by some Palestinian journalists against their Israeli colleagues during the past year.
The campaign began last year when some 200 Palestinian journalists signed a petition calling on the Palestinian Authority leadership to ban Israeli newsmen from entering Palestinian territories.
In April 2013, Gatestone ran an article about the campaign against the Israeli journalists. The article was entitled, "Palestinian Journalists Declare War On Israeli Colleagues."
This item, however, was ignored by the mainstream media in the West and even by most Israeli media outlets.
Israeli journalists explained back then that they preferred not to report about the threats against them so as not to escalate tensions with their Palestinian colleagues.
The Palestinian Authority leadership chose to ignore the threats against the Israeli journalists; the silence only prompted more hostility. The Palestinian journalists stepped up their campaign.
At one point, some Palestinian journalists outspokenly started inciting against their Israeli colleagues.[1]
"Israeli journalists are soldiers with press cards," wrote journalist Akram Natsheh. "The Israeli media is an essential part of the Israeli army and even serves as its mouthpiece."
The Palestinian Journalists Syndicate, in a letter to Palestinian Authority President Mahmoud Abbas, called for banning Israeli journalists from entering Palestinian territories. The syndicate also demanded that the Palestinian Authority refrain from providing any kind of assistance or protection to the Israeli reporters.[2]
Despite the threats, some Israeli journalists continued to show up in Ramallah and other Palestinian cities and villages, thereby exposing themselves to threats and physical assaults at the hands of Palestinian journalists and activists.
Even Palestinian journalists working for Israeli or Jewish media organizations found themselves facing threats and attacks. In some instances, Palestinian journalists walked out of briefings by Palestinian Authority officials in Ramallah to protest against the presence of representatives of the Israeli media.
Last December, Israeli journalists who arrived in Bethlehem to cover Christmas celebrations were expelled from the city after complaints by a number of Palestinian journalists.
Last week, the campaign reached its peak with the attempted lynching of Issacharoff and his colleague near Ramallah. "The effort to kick Israeli journalists out of Palestinian Authority areas has created a violent incendiary atmosphere against us," he wrote. "Almost all of my Israeli colleagues have felt, on their flesh, unpleasant incidents, to put it mildly, of late. But on Friday, a certain red line was crossed. On Friday, the threats and the hostile atmosphere escalated into real violence and, in my case, to an attempt to lynch me."
Everyone knew that it was only a matter of time before the threats against Israeli journalists were translated into real violence.
Some Palestinian journalists have justified their campaign by arguing that comes in response to Israeli security restrictions that ban many of them from entering Israel. Others, however, have admitted that they simply do not want to see any Israeli inside their areas because accepting presence of even one would be a form of "normalization" with the "Zionist enemy."
In this regard, Hamas has been honest enough to state that it is opposed in principle, to any form of collaboration with the Israeli media. That is why Hamas has banned Palestinians from dealing with Israeli journalists.[3]
The Palestinian Authority bears responsibility for failing to take action against those who are inciting against Israeli journalists working in its territories. Some Palestinian Authority officials have even inflamed the hostility by coming out in favor of the campaign against the Israeli journalists.
Unless these are exposed and reined in, more people — businessmen, tourists and journalists — are likely to lose their lives in Ramallah or Jenin.
In the good old days before the peace process began, 20 years ago, Israeli and Palestinian journalists used to cooperate, help and work with each other. But there is a new generation of Palestinian "journalists" who have been brainwashed to a point where they regard themselves as foot soldiers in a revolution. Many of them are political activists disguised as journalists, and full of hatred. They are giving journalism, and especially Palestinian journalism, a bad name.
The writing is still on the wall.
[1] http://www.qudsn.ps/article/1360
[2] http://wattan.tv/ar/news/31354.html
[3] http://www.aawsat.com/details.asp?section=37&issueno=12455&article=711441
Related Topics: Palestinian Authority | Khaled Abu Toameh receive the latest by email: subscribe to the free gatestone institute mailing list
Reader comments on this item
Comment on this item
Subscribe To Mailing List
Tweets by @GatestoneInst
Latest Articles
by Burak Bekdil
Where Turkey stands today is a perfect example of how, when Islamists -- mild or otherwise -- rule a county, even the most basic liberties are systematically suppressed.
"A climate of fear has emerged in Turkey." — Hasam Kilic, President, Turkey's Constitutional Court.
The prosecutor demanded a heavier penalty for the victim than for her torturers.
The European Commission identified government interference in the judiciary and bans imposed on social media as the major sources of concern regarding Turkey's candidacy for full membership.
by Khaled Abu Toameh
To understand what drives a young Palestinian to carry out such a deadly attack, one needs to look at the statements of Palestinian Authority leaders during the past few weeks.
The anti-Israel campaign of incitement reached its peak with Abbas's speech at the UN a few weeks ago, when he accused Israel of waging a "war of genocide" in the Gaza Strip. Abbas made no reference to Hamas's crimes against both Israelis and Palestinians.
Whatever his motives, it is clear that the man who carried out the most recent attack, was influenced by the messages that Abbas and the Palestinian Authority leadership have been sending their people.
by Richard Kemp
Would General Allen -- or any other general today -- recommend contracting out his country's defenses if it were his country at stake? Of course not.
The Iranian regime remains dedicated to undermining and ultimately destroying the State of Israel. The Islamic State also has Israel in its sights and would certainly use the West Bank as a point from which to attack, if it were open to them.
There can be no two-state solution and no sovereign Palestinian Arab state west of the Jordan, however desirable those things might be. The stark military reality is that Israel cannot withdraw its forces from the West Bank.
Fatah leaders ally themselves with the terrorists of Hamas, and, like Hamas, they continue to reject the every existence of the State of Israel.
If Western leaders actually want to help, they should use all diplomatic and economic means to make it clear to the Palestinians that they will never achieve an independent and sovereign state while they remain set on the destruction of the State of Israel.
by Louis René Beres
The Palestine Liberation Organization [PLO], forerunner of today's Palestinian Authority, was founded in 1964, three years before Israel came into the unintended control of the West Bank and Gaza. What therefore was the PLO planning to "liberate"?
Why does no one expect the Palestinians to cease all deliberate and random violence against Israeli civilians before being considered for admission to statehood?
On June 30, 1922, a joint resolution of both Houses of Congress of the United States endorsed a "Mandate for Palestine," confirming the right of Jews to settle anywhere they chose between the Jordan River and the Mediterranean Sea. This is the core American legacy of support for a Jewish State that President Obama now somehow fails to recall.
A sovereign state of Palestine, as identified by the Arabs -- a Muslim land occupied by "Palestinian" Arabs -- has never existed; not before 1948, and not before 1967. From the start, it was, and continues to be, the Arab states -- not Israel -- that became the core impediment to Palestinian sovereignty.
by Timon Dias
It looks as if this new law is meant to serve as a severe roadblock to parties that would like to dismantle the EU in a democratic and peaceful way from within.
A rather dull semantic trick pro-EU figures usually apply, is calling their opponents "anti-Europe."
Most Shared
Most Viewed