The New Palestinian "Journalists"
Translations of this item:
Silence only prompted more hostility.

Many new "journalists" are political activists disguised as journalists, and full of hatred. They see themselves as foot soldiers in a revolution. They are giving journalism, and especially Palestinian journalism, a bad name.
An Israeli journalist, Avi Issacharoff, who has been covering Palestinian affairs for over a decade, reported that he and his cameraman were nearly lynched by a Palestinian mob as they tried to cover a Palestinian demonstration in the town of Beitunia, near Ramallah, on May 16.
Issacharoff said the attack began when a Palestinian female journalist incited masked Palestinian men against him and his cameraman.
"One of the Palestinian journalists, a young woman, then called over to a group of masked men, who swiftly surrounded me and began attacking me," Issacharoff said.
He said that were it not for the intervention of two Palestinian Authority security agents, his friend and he would have been beaten to death by the masked men.
"They extradited me and my colleague, and got us to safety," he added. "I dread to think what would have happened if they hadn't been there."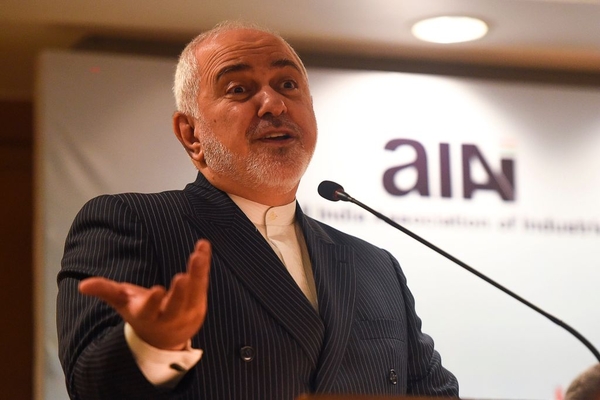 Rioting Palestinians hurl rocks at Israelis near the town of Beitunia in February 2013. (Image source: Noam Moskovich / The Israel Project)
The attack on Issacharoff and his friend did not come as a surprise to those who have been following the campaign waged by some Palestinian journalists against their Israeli colleagues during the past year.
The campaign began last year when some 200 Palestinian journalists signed a petition calling on the Palestinian Authority leadership to ban Israeli newsmen from entering Palestinian territories.
In April 2013, Gatestone ran an article about the campaign against the Israeli journalists. The article was entitled, "Palestinian Journalists Declare War On Israeli Colleagues."
This item, however, was ignored by the mainstream media in the West and even by most Israeli media outlets.
Israeli journalists explained back then that they preferred not to report about the threats against them so as not to escalate tensions with their Palestinian colleagues.
The Palestinian Authority leadership chose to ignore the threats against the Israeli journalists; the silence only prompted more hostility. The Palestinian journalists stepped up their campaign.
At one point, some Palestinian journalists outspokenly started inciting against their Israeli colleagues.[1]
"Israeli journalists are soldiers with press cards," wrote journalist Akram Natsheh. "The Israeli media is an essential part of the Israeli army and even serves as its mouthpiece."
The Palestinian Journalists Syndicate, in a letter to Palestinian Authority President Mahmoud Abbas, called for banning Israeli journalists from entering Palestinian territories. The syndicate also demanded that the Palestinian Authority refrain from providing any kind of assistance or protection to the Israeli reporters.[2]
Despite the threats, some Israeli journalists continued to show up in Ramallah and other Palestinian cities and villages, thereby exposing themselves to threats and physical assaults at the hands of Palestinian journalists and activists.
Even Palestinian journalists working for Israeli or Jewish media organizations found themselves facing threats and attacks. In some instances, Palestinian journalists walked out of briefings by Palestinian Authority officials in Ramallah to protest against the presence of representatives of the Israeli media.
Last December, Israeli journalists who arrived in Bethlehem to cover Christmas celebrations were expelled from the city after complaints by a number of Palestinian journalists.
Last week, the campaign reached its peak with the attempted lynching of Issacharoff and his colleague near Ramallah. "The effort to kick Israeli journalists out of Palestinian Authority areas has created a violent incendiary atmosphere against us," he wrote. "Almost all of my Israeli colleagues have felt, on their flesh, unpleasant incidents, to put it mildly, of late. But on Friday, a certain red line was crossed. On Friday, the threats and the hostile atmosphere escalated into real violence and, in my case, to an attempt to lynch me."
Everyone knew that it was only a matter of time before the threats against Israeli journalists were translated into real violence.
Some Palestinian journalists have justified their campaign by arguing that comes in response to Israeli security restrictions that ban many of them from entering Israel. Others, however, have admitted that they simply do not want to see any Israeli inside their areas because accepting presence of even one would be a form of "normalization" with the "Zionist enemy."
In this regard, Hamas has been honest enough to state that it is opposed in principle, to any form of collaboration with the Israeli media. That is why Hamas has banned Palestinians from dealing with Israeli journalists.[3]
The Palestinian Authority bears responsibility for failing to take action against those who are inciting against Israeli journalists working in its territories. Some Palestinian Authority officials have even inflamed the hostility by coming out in favor of the campaign against the Israeli journalists.
Unless these are exposed and reined in, more people — businessmen, tourists and journalists — are likely to lose their lives in Ramallah or Jenin.
In the good old days before the peace process began, 20 years ago, Israeli and Palestinian journalists used to cooperate, help and work with each other. But there is a new generation of Palestinian "journalists" who have been brainwashed to a point where they regard themselves as foot soldiers in a revolution. Many of them are political activists disguised as journalists, and full of hatred. They are giving journalism, and especially Palestinian journalism, a bad name.
The writing is still on the wall.
[1] http://www.qudsn.ps/article/1360
[2] http://wattan.tv/ar/news/31354.html
[3] http://www.aawsat.com/details.asp?section=37&issueno=12455&article=711441
Related Topics: Palestinian Authority | Khaled Abu Toameh receive the latest by email: subscribe to the free gatestone institute mailing list
Reader comments on this item
Comment on this item
Subscribe To Mailing List
Tweets by @GatestoneInst
Latest Articles
by Khaled Abu Toameh
The "Arab Spring" did not erupt as a result of the Israeli-Palestinian conflict. Rather, it was the outcome of decades of tyranny and corruption in the Arab world. The Tunisians, Egyptians, Libyans and Yemenis who removed their dictators from power did not do so because of the lack of a "two-state solution." This is the last thing they had in mind.
The thousands of Muslims who are volunteering to join the Islamic State [IS] are not doing so because they are frustrated with the lack of progress in the Israeli-Palestinian peace talks.
The only solution the Islamic State believes in is a Sunni Islamic Caliphate where the surviving non-Muslims who are not massacred would be subject to sharia law.
What Kerry perhaps does not know is that the Islamic State is not interested in the Israeli-Palestinian conflict at all. Unlike Kerry, Sunni scholars fully understand that the Islamic State has more to do with Islam and terrorism than with any other conflict.
by Steven J. Rosen
Palestinian officials have generally been silent about security cooperation with Israel. They are loath to acknowledge how important it is for the survival of the Palestinian Authority [PA], and fear that critics, especially Hamas, will consider it "collaboration with the enemy."
"You smuggle weapons, explosives and cash to the West Bank, not for the fight with Israel, but for a coup against the Palestinian Authority. The Israeli intelligence chief visited me two weeks ago and told me about the [Hamas] group they arrested that was planning for a coup... We have a national unity government and you are thinking about a coup against me." — Mahmoud Abbas, PA President, to Khaled Mashaal, Hamas leader.
According to Israeli Defense Minister Moshe Ya'alon, if the IDF leaves the West Bank, Hamas will take over, and other terrorists groups such as the Islamic Jihad, Al-Qaeda and Islamic State would operate there.
In recent months, Abbas has been making a series of threats against Israel. If Abbas becomes another Arafat, it could be the Israeli side that loses interest in security cooperation.
by Burak Bekdil
It was the Islamists who, since they came to power in the 2000s, have reaped the biggest political gains from the "Palestine-fetish."
But the Turkish rhetoric on "solidarity" with our Palestinian brothers often seems askew to how solidarity should be.
by Raheel Raza
One blogger writes that Malala hates Pakistan's military. I believe it is the other way around.
I would so like to see the day when Malala is welcomed back in Pakistan, with the whole country cheering.
by Francesco Sisci
Democratic evolution in China was being seriously considered. The failures of U.S. support for democracy in Afghanistan, Iraq, Egypt and Libya gave new food for thought to those opposed to democracy. Lastly, the United States did not strongly oppose the anti-democratic coup d'état that overthrew a democratically elected government in Thailand.
On the other hand, Russia -- dominated by Vladimir Putin, a new autocrat determined to stifle democracy in Russia -- provided a new model.
The whole of Eastern Europe and most of Latin America, formerly in the clutches of dictatorships, are now efficient democracies. This seems to indicate that while democracy cannot be parachuted into a country, there is a broader, longer-term global trend toward democracy and that its growth depends on local conditions.
As economic development needed careful planning, political reforms need even greater planning. The question remains: is China preparing for these political reforms?
Most Shared
Most Viewed