The New Palestinian "Journalists"
Translations of this item:
Silence only prompted more hostility.

Many new "journalists" are political activists disguised as journalists, and full of hatred. They see themselves as foot soldiers in a revolution. They are giving journalism, and especially Palestinian journalism, a bad name.
An Israeli journalist, Avi Issacharoff, who has been covering Palestinian affairs for over a decade, reported that he and his cameraman were nearly lynched by a Palestinian mob as they tried to cover a Palestinian demonstration in the town of Beitunia, near Ramallah, on May 16.
Issacharoff said the attack began when a Palestinian female journalist incited masked Palestinian men against him and his cameraman.
"One of the Palestinian journalists, a young woman, then called over to a group of masked men, who swiftly surrounded me and began attacking me," Issacharoff said.
He said that were it not for the intervention of two Palestinian Authority security agents, his friend and he would have been beaten to death by the masked men.
"They extradited me and my colleague, and got us to safety," he added. "I dread to think what would have happened if they hadn't been there."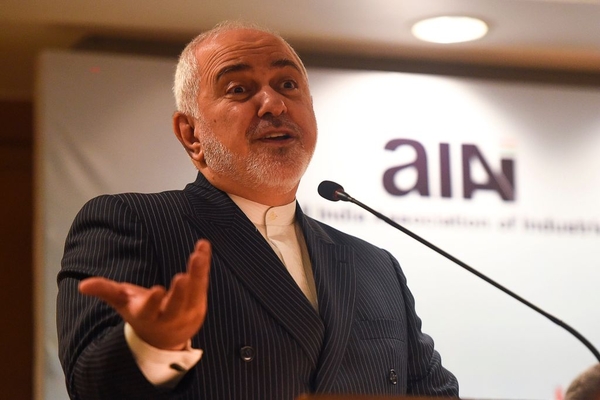 Rioting Palestinians hurl rocks at Israelis near the town of Beitunia in February 2013. (Image source: Noam Moskovich / The Israel Project)
The attack on Issacharoff and his friend did not come as a surprise to those who have been following the campaign waged by some Palestinian journalists against their Israeli colleagues during the past year.
The campaign began last year when some 200 Palestinian journalists signed a petition calling on the Palestinian Authority leadership to ban Israeli newsmen from entering Palestinian territories.
In April 2013, Gatestone ran an article about the campaign against the Israeli journalists. The article was entitled, "Palestinian Journalists Declare War On Israeli Colleagues."
This item, however, was ignored by the mainstream media in the West and even by most Israeli media outlets.
Israeli journalists explained back then that they preferred not to report about the threats against them so as not to escalate tensions with their Palestinian colleagues.
The Palestinian Authority leadership chose to ignore the threats against the Israeli journalists; the silence only prompted more hostility. The Palestinian journalists stepped up their campaign.
At one point, some Palestinian journalists outspokenly started inciting against their Israeli colleagues.[1]
"Israeli journalists are soldiers with press cards," wrote journalist Akram Natsheh. "The Israeli media is an essential part of the Israeli army and even serves as its mouthpiece."
The Palestinian Journalists Syndicate, in a letter to Palestinian Authority President Mahmoud Abbas, called for banning Israeli journalists from entering Palestinian territories. The syndicate also demanded that the Palestinian Authority refrain from providing any kind of assistance or protection to the Israeli reporters.[2]
Despite the threats, some Israeli journalists continued to show up in Ramallah and other Palestinian cities and villages, thereby exposing themselves to threats and physical assaults at the hands of Palestinian journalists and activists.
Even Palestinian journalists working for Israeli or Jewish media organizations found themselves facing threats and attacks. In some instances, Palestinian journalists walked out of briefings by Palestinian Authority officials in Ramallah to protest against the presence of representatives of the Israeli media.
Last December, Israeli journalists who arrived in Bethlehem to cover Christmas celebrations were expelled from the city after complaints by a number of Palestinian journalists.
Last week, the campaign reached its peak with the attempted lynching of Issacharoff and his colleague near Ramallah. "The effort to kick Israeli journalists out of Palestinian Authority areas has created a violent incendiary atmosphere against us," he wrote. "Almost all of my Israeli colleagues have felt, on their flesh, unpleasant incidents, to put it mildly, of late. But on Friday, a certain red line was crossed. On Friday, the threats and the hostile atmosphere escalated into real violence and, in my case, to an attempt to lynch me."
Everyone knew that it was only a matter of time before the threats against Israeli journalists were translated into real violence.
Some Palestinian journalists have justified their campaign by arguing that comes in response to Israeli security restrictions that ban many of them from entering Israel. Others, however, have admitted that they simply do not want to see any Israeli inside their areas because accepting presence of even one would be a form of "normalization" with the "Zionist enemy."
In this regard, Hamas has been honest enough to state that it is opposed in principle, to any form of collaboration with the Israeli media. That is why Hamas has banned Palestinians from dealing with Israeli journalists.[3]
The Palestinian Authority bears responsibility for failing to take action against those who are inciting against Israeli journalists working in its territories. Some Palestinian Authority officials have even inflamed the hostility by coming out in favor of the campaign against the Israeli journalists.
Unless these are exposed and reined in, more people — businessmen, tourists and journalists — are likely to lose their lives in Ramallah or Jenin.
In the good old days before the peace process began, 20 years ago, Israeli and Palestinian journalists used to cooperate, help and work with each other. But there is a new generation of Palestinian "journalists" who have been brainwashed to a point where they regard themselves as foot soldiers in a revolution. Many of them are political activists disguised as journalists, and full of hatred. They are giving journalism, and especially Palestinian journalism, a bad name.
The writing is still on the wall.
[1] http://www.qudsn.ps/article/1360
[2] http://wattan.tv/ar/news/31354.html
[3] http://www.aawsat.com/details.asp?section=37&issueno=12455&article=711441
Related Topics: Palestinian Authority | Khaled Abu Toameh receive the latest by email: subscribe to the free gatestone institute mailing list
Reader comments on this item
Comment on this item
Subscribe To Mailing List
Tweets by @GatestoneInst
Latest Articles
by Khaled Abu Toameh
"Armed robbery in broad daylight." — Palestinians, after Hamas "seized" $750,000 from Gaza bank.
Fatah accused Hamas of "squandering" $700 million of financial aid earmarked for the Palestinian victims of war. Fatah wants to ensure that the millions of dollars intended for the Gaza Strip will pass through its hands and not end up in Hamas's bank accounts. Relying on Fatah in this regard is like asking a cat to guard the milk.
The head of the Palestinian Authority's Anti-Corruption Commission revealed that his group has retrieved $70 million of public funds fund embezzled by Palestinian officials. Arab and Western donors need to make sure that their money does not end up (once again) in the wrong hands. Without a proper mechanism of accountability and transparency, hundreds of millions of dollars are likely to find their way into the bank accounts of both Hamas and Fatah leaders.
by Mudar Zahran
"If Hamas does not like you for any reason all they have to do now is say you are a Mossad agent and kill you." — A., a Fatah member in Gaza.
"Hamas wanted us butchered so it could win the media war against Israel showing our dead children on TV and then get money from Qatar." — T., former Hamas Ministry officer.
"They would fire rockets and then run away quickly, leaving us to face Israeli bombs for what they did." — D., Gazan journalist.
"Hamas imposed a curfew: anyone walking out in the street was shot. That way people had to stay in their homes, even if they were about to get bombed. Hamas held the whole Gazan population as a human shield." — K., graduate student
"The Israeli army allows supplies to come in and Hamas steals them. It seems even the Israelis care for us more than Hamas." — E., first-aid volunteer.
"We are under Hamas occupation, and if you ask most of us, we would rather be under Israeli occupation… We miss the days when we were able to work inside Israel and make good money. We miss the security and calm Israel provided when it was here." — S., graduate of an American university, former Hamas sympathizer.
by Ben Cohen
Now, with the Islamic State's self-proclaimed caliphate having captured key oil wells in the Middle East this year, foreign oil has become an even more lethal financial weapon-of-choice for those seeking to destroy democracy and further escalate the War on Terror.
That President Barack Obama failed even to mention oil as a critical factor in the war against IS during his speech to the nation on September 10, is an omission both revealing and dangerous in terms of how his administration wants to depict the stakes involved in this latest confrontation with the jihadis.
by Lawrence A. Franklin
One Pakistani recruiter of child suicide bombers describes these children as "tools provided by God."
Another Muslim cleric in a madrassa [Islamic boys' school] describes child suicide bombers as "a gift from Allah that we have an unlimited number willing to be sacrificed to teach Americans a lesson."
Using children as suicide bombers will stop when... they stop "condoning the killing of innocents."
by Denis MacEoin
"No religion condones the killing of innocents." — U.S. President Barack Obama, September 10, 2014.
"Islam is a religion of peace." — U.K. Prime Minister David Cameron, September 13, 2014.
"There is a place for violence in Islam. There is a place for jihad in Islam." — U.K. Imam Anjem Choudary, CBN News, April 5, 2010.
Regrettably it is impossible to re-interpret the Qur'an in a "moderate" manner. The most famous modern interpretation by Sayyid Qutb (d. 1966), the Muslim Brotherhood ideologue, leads the reader again and again into political territory, where jihad is at the root of action.
If they deviated from the true faith -- as we are seeing in the Islamic State today -- "backsliders," like pagans, were to be fought until they either accepted Islam or were killed.
In India alone, between 60 and 80 million Hindus may have been put to death by Muslim armies between the years 1000-1525.
Most Shared
Most Viewed