It happened again last week. Two Turkish nationals in Schwerin, Germany were arrested for raping a 13-year-old girl after forcing themselves into her home.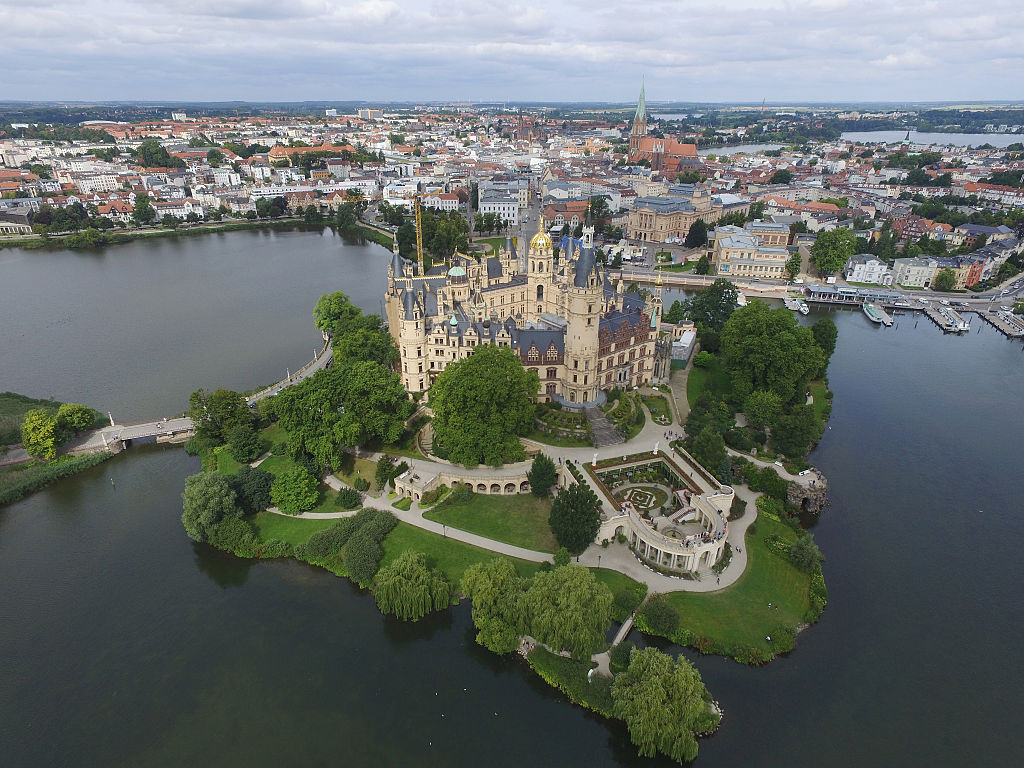 Schwerin, Germany (Image source: Getty Images)
Recently, a judge in Germany acquitted a Turkish drug dealer of raping one of his customers last August. He had forced himself on her for four hours and left her incapacitated for weeks. He told the judge that in the culture from where he came, what she "had experienced as rape" might be considered merely "wild sex".
What "culture" is this?
According to the Turkish women's rights organization "We Will Stop the Murders of Women," which publishes monthly reports, in March of this year alone, 35 women were killed; 14 others were exposed to sexual violence, and 63 children were molested. Many children, the report said, had been sexually abused for years, and often attempted suicide.
The report also stated that the murder of women in Turkey -- 63% percent of which is committed by husbands, boyfriends, fathers, brothers or sons -- is spurred more than half the time by women; it is supposedly their fault: they actually wanted to make decisions about their lives, such as getting a divorce, before they were murdered.
Worse, nearly a third of those are classified by authorities as "suspicious murders," perpetrated by "unknown assailants."
Torturing women to death is also increasingly widespread, as well as killing young children along with their mothers. One case involved a man who slit the throats of his ex-wife and their five-year-old daughter.
As above, crimes against girls and women are often shrugged off by Turkey's criminal justice system. One case in point is of a man acquitted by a judge in Eskisehir; the man was accused by his cousin of repeated rape and death threats, from the time the victim was 13 years old. After a nine-month trial and massive evidence against him, the man was acquitted.
Although crimes against women take place all over the world, practices such as sexual enslavement and stoning to death are far more widespread in Islamic societies, where they are also socially and legally tolerated -- as rooted in Islamic scripture. The Quran, for instance, allows men to beat his wives.
Tragically, Europe, when Muslims are the perpetrators, seems to be adopting the sharia approach to rape.
Britain's The Independent reported in October:
"A man who raped a 10-year-old boy at a swimming pool in Austria has had his conviction overturned after judges found he may have believed the child consented. Police said the 20-year-old Iraqi refugee, who has not been named, assaulted his victim in a toilet cubicle at the Theresienbad swimming pool in Vienna on 2 December last year.

"The child reported the rape to a lifeguard and his attacker was arrested at the scene, reportedly telling officers in initial interviews that he was experiencing a 'sexual emergency' after not having sex in four months. In June, he was jailed for a minimum of six years for rape and aggravated sexual abuse of a minor, and ordered to pay €4,700 (£3,700) compensation to the boy's family.

"Speaking to local media, the victim's mother revealed her son had been 'screaming and crying every night' since the attack and had talked of suicide."
This came from the UK's Daily Mail:
"A young left-wing German politician has admitted she lied to police about the racial background of three men who raped her in case it triggered reprisals against refugees in her country.

"Selin Gören, the national spokeswoman of the left-wing youth movement Solid, was attacked by three men in January in the city of Mannheim where she works as a refugee activist.

"The 24-year-old was ambushed late at night in a playground where she said she was forced to perform a sex act on her attackers.

"After the assault, she went straight to the police -- but she did not tell them the ethnic make-up of the men, that they were speaking Arabic or Farsi.

"Selin, aware of the backlash that migrants suffered after the events in Cologne on New Year's Eve - when hundreds of women were sexually assaulted and robbed by marauding gangs of immigrant youths - instead said she was robbed and said her attackers spoke German.

"Now she has told Germany's Spiegel magazine why she lied...[because she] did not want to stoke 'more hatred against migrants in Germany.'"
These examples are merely a sampling of what is becoming commonplace across Europe. In the name of human rights, inclusion, diversity and equality, "enlightened" activists and judicial authorities are apologizing for and excusing Muslim criminals for behavior that would not be tolerated from anyone else -- and that should not be tolerated.
By overlooking or justifying Islamic atrocities, Europeans are not only endangering innocent women and children; they are actually encouraging rape and other forms of violence. Meanwhile, they are also complicit in destroying Western values.
If one such value is multiculturalism, sadly -- contrary to "progressive" belief -- not all cultures are necessarily equal. Those cultures in which women and children as are viewed as property deserve no respect, and certainly not preferential treatment.
Do these judges work for sharia courts or for secular European courts?
What kind of a message do these judges give to Muslim and other criminals in Europe with their decisions? These court rulings are an open call to Muslim men in Europe to rape women, children, anyone they like. What will a society be like to live in if the courts will be on the side of the rapists and they will not be held accountable?
Why not publicize that if people decide to move to a country, they must respect the citizens and laws of that country? Bringing the primitive aspects of one's culture to a host country should not be encouraged or tolerated. Rape is always rape, assault is always assault, no matter who the perpetrator is. Western countries must stop tolerating Muslim criminals because of their religion. That is not wise public policy or even justice. Cultures and religions that do not respect women and others do not deserve to be respected.
Unfortunately, these extremely basic truths haven been largely ignored. The politically correct multiculturalists have created an environment in which some Europeans have forgotten what it means to stand up for reason, truth and justice- perhaps out of fear of being called "racist"; or the very misguided desire to "prevent a backlash against Muslims." It would be nice if Muslims would help to prevent the "frontlash".
By tolerating Muslim criminals in the name of human rights, tolerance, inclusion, diversity, or equality, however, these judges or activists are actually destroying those values. By taking the side of the rapists and becoming complicit in their crimes, they are encouraging rapists and turning everyone -- including children -- into potential victims.
Trying to justify rapes and other crimes committed by Muslims is an attack against the safety and dignity of everyone.
Uzay Bulut, a journalist born and raised a Muslim in Turkey, is currently based in Washington D.C. She is a writing fellow of the Middle East Forum.