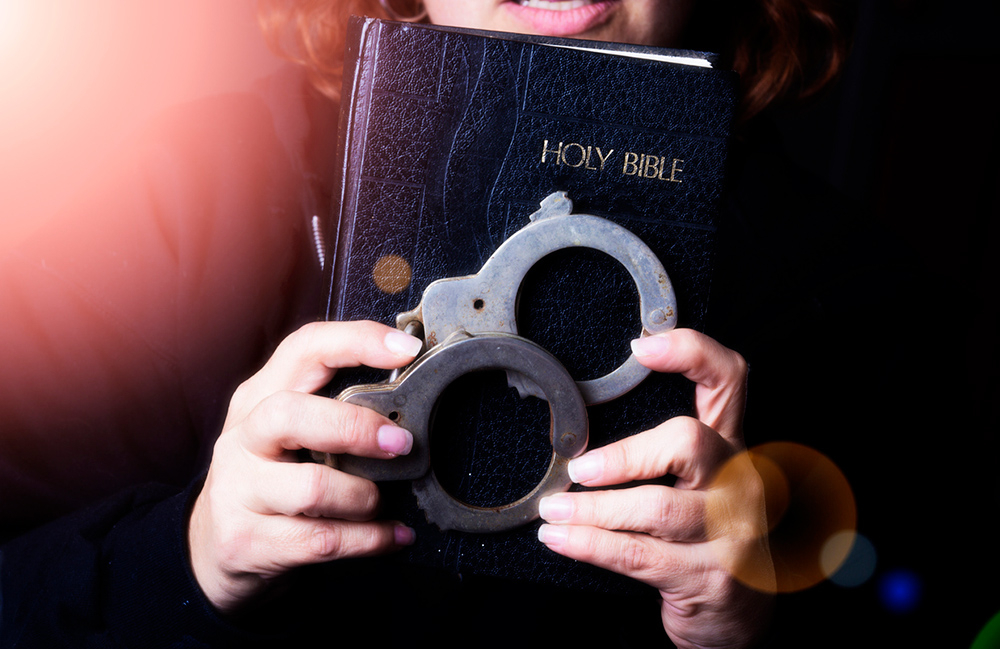 (Image source: iStock)
The Christian mother said it had all started out as a young woman might hope: with romance. She had fallen in love with a Muslim man and was certain that she wanted to spend the rest of her life with him. She moved with him to his country, a place where radical Islamist laws govern the society. It seemed to her an adventure, a chance to see another part of the universe. But after the consequences it had for her and her family and their safety, she asked to remain anonymous.
As she entered into the dreamed-of wedded bliss with her husband, she had no idea, she said, of the legal and religious ramifications of her marriage that would follow. Yes, she noticed differences about her new way of life, but it was not until she gave birth to two children that these differences began to set in.
Her husband was away most of the time; she spent her days at home caring for her children. She raised them as she herself had been raised, the most natural way she knew, practicing Christianity. Although she had her own beliefs, she allowed her children the freedom to choose whatever faith they preferred. Their father was a Muslim, and the country they were born into practiced Islam, but they chose to follow the Christianity.
One day, as her children grew, she was confronted by a radical Muslim preacher who insisted that she needed to bring them to the mosque to pray. They were Muslims, he said. What she did not know, not then, and not when she agreed to marry her husband, was that in the eyes of a sharia court, her children had been considered Muslim from the day they were born.
While many religious traditions require a commitment to a faith, in Islam, a child does not need to state the Shahaadatayn ("There is no god but Allah, and Muhammad is his Messenger") to become a Muslim.
In Islam, the Muslim preacher explained, if even only one parent is Muslim and the other parent practices another religion, the children are considered Muslim.
He referred her to Al-Mawsoo'ah Al-Fiqhiyyah ("The Encyclopedia of Islamic Jurisprudence"), which points out that Islam prevails over all other religions:
"Muslim jurists have unanimously agreed that if a father embraces Islam and has young children, or someone who is legally like them, such as an insane child who has reached puberty, then they are considered Muslims, as a consequence of the father. The majority of Muslim scholars (Hanafis, Shaafi'is and Hanbalis) maintained that the key factor in this regard is that either parent is Muslim, be it the mother or father; the children are then Muslims as a consequence of their Muslim parent, because Islam prevails and no other religion prevails over it, since it is the religion of Allaah which He is pleased with for His slaves."
Her children and she are now are forced to live two different lives. While out during the day, especially at school, they must adhere to Islamic beliefs, but at home, and apparently in their hearts, they continue to be faithful to Christianity. As confusing as this is for the children, it is necessary for their safety. If they are ever suspected of rejecting their Muslim status, in the eyes of extremist Muslims, they will be considered kufaar (unbelievers) -- apostates. When the fundamentalist preacher informed her of this, he proved it by quoting the instructions from a source:
"... if after reaching puberty he says or does something that indicates that he is not content with Islam, then he is to be regarded as an apostate and is to be treated as one who has apostatised from the religion of Islam."
What would be the punishment for these children? They would be put to death and further humiliated with a dishonorable funeral.
It is stated:
"If a Muslim apostatizes and meets the conditions of apostasy – i.e., he is of sound mind, an adult and does that of his own free will – then his blood may be shed with impunity. He is to be executed by the Muslim ruler or by his deputy – such as the qaadi or judge, and he is not to not be washed (after death, in preparation for burial), the funeral prayer is not to be offered for him and he is not to be buried with the Muslims."
They will also be stripped of all basic rights such as inheritance.
The teachings of most religious instructors encourage acceptance of the beliefs of others; they do not demand punishment for choosing a different faith. In many families in the U.S., when one parent is, say, Christian and the other Jewish, the children grow up practicing any or some or none of their parents' religions. They are free to explore and to believe as they choose. Sometimes, one child will practice Christianity and the other Judaism.
It is time for the international community and human rights groups to turn their focus on the plight of these children, held hostage by a faith they are never given an option to choose.
While the Christian mother holds her breath and hopes her children will be safe, many other families share her fear.
Women and children in Muslim-majority countries are all too familiar with these strictures. Subjected to the dictates of the most rigid interpretation of Islam at the hands of their patriarchal societies, they live as second-class citizens across the Middle East. Those who dare to go against the grain in any fashion -- even by belonging to another religion -- can meet the cruelest fate.
Everyone should be free to practice any faith he or she desires without threats, and without fear that their children will be tormented and ultimately executed for their beliefs. One can only hope that one day this will be true for her family, and the multitudes of other families faced with the same oppression.
Dr. Majid Rafizadeh is a Harvard-educated scholar, businessman, political scientist, board member of Harvard International Review, and president of the International American Council on the Middle East. He has authored several books on Islam and US Foreign Policy. He can be reached at Dr.Rafizadeh@Post.Harvard.Edu