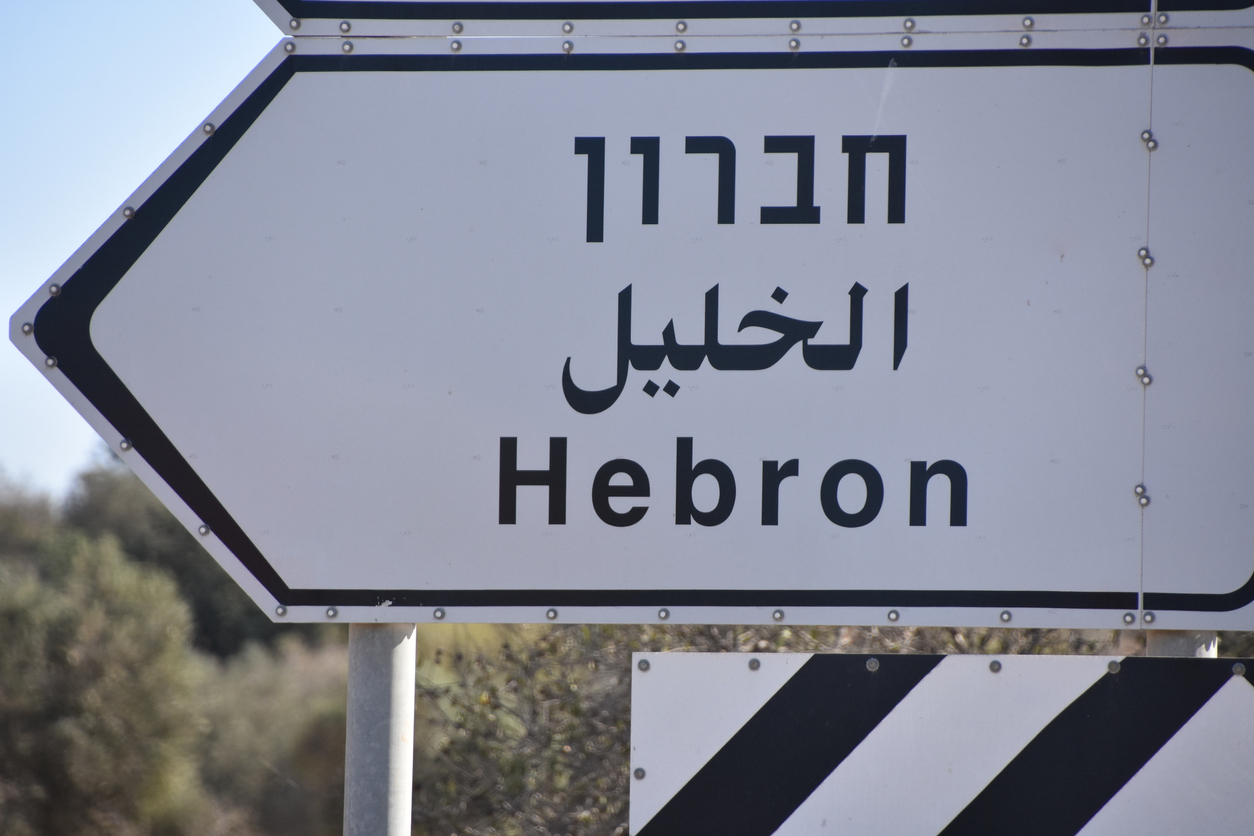 Ashraf Jabari, a 45-year-old Palestinian businessman from the West Bank city of Hebron, recently launched a new economic initiative with some of his Jewish friends, to advance joint entrepreneurship between Israelis and Palestinians there. (Image source: iStock)
In most normal societies, a businessman who seeks to improve the living conditions of his people by boosting the economy and creating job opportunities for the unemployed -- including a host of jobless university graduates -- is treated with respect. The Palestinians, however, do not seem to belong to those societies.
Ashraf Jabari is a 45-year-old businessman from the West Bank city of Hebron. A member of a large Palestinian clan in the city, Jabari believes in economic cooperation and peaceful coexistence with his Jewish neighbors, including settlers living in the West Bank.
Earlier this year, Jabari and some of his Jewish friends launched a new economic initiative to advance joint entrepreneurship between Israelis and Palestinians there.
"We are working on taking down borders, and both Israelis and Palestinians need to take part in this," Jabari explained. "We need to breach this wall. We must first create good links and good relationships not just in the West Bank, but all over Israel so we can achieve our desired goal."
To advance his goal, Jabari recently announced the establishment of a new party that calls for focusing on economic prosperity for Palestinians:
The Reform and Development Party, he said, seeks to solve the economic problems of the Palestinians, including high unemployment. "We have an army of university graduates who are unemployed," he said. "We've reached a situation where a young [Palestinian] man holding a Master's degree in law has to work as a street vendor because he can't find work."
One would expect a message like that to be welcomed by Palestinians. Here is a man who is talking about helping his people put food on their tables. Here is a man who is saying: "Let's put aside our political differences and focus on ways of achieving economic stability for our people."
Instead of giving Jabari a chance to carry out his initiative, Palestinians have waged a massive smear campaign against him, with many denouncing him as a "traitor" and "collaborator" with Israel and Jews. Some Palestinians have even gone as far as calling for his arrest or execution.
The campaign against the Palestinian businessman reached its peak on May 13, after he hosted at his home several Jews for the Ramadan break-the-fast meal, Iftar. It is not unusual for Muslims to host non-Muslims for the Iftar meal. In this instance, however, Jabari seems to have invited the "wrong" guests: Jews.
As soon as photos of the Ramadan meal appeared in various media outlets, many angry Palestinians took to social media to voice their strong condemnation of Jabari.
In the face of the widespread protests and resentment, Jabari's clan was forced publicly to denounce and disown him. "Ashraf Jabari is a criminal, and he doesn't enter the Palestinian Authority-controlled territories," said Arif Rubin Jabari, a leader of the clan. "Our family already disowned this fraud back in 2002. He doesn't represent anyone from our clan or Hebron."
The clan leader further claimed that Israel was "using Jabari to carry out its suspicious schemes against Palestinians." He called on Palestinian Authority officials to "study Israel's attempt to give prominence to Jabari by presenting him as an alternative to the current Palestinian leadership."
The clan's public denunciation of Jabari, however, has failed to placate many Palestinians, who are now calling for severely punishing the him for his words and deeds.
The Palestinian news website Wattan, based in Ramallah, the de facto capital of the Palestinians, called for bringing Jabari to trial for treason. "The [Palestinian] security services must act immediately to arrest him," Wattan said in an article published on its website.
"According to Article 135 of the Revolutionary Penal Code of the PLO (1979), the punishment for treason is prison with hard labor. The law states that anyone who offers accommodation, food or clothes to an enemy soldier or a spy or helps him escape, should be punished. Dozens of spies have already been punished in accordance with this law. Article 140 of the same law stipulates the death sentence for anyone who serves as an informant for the enemy. Indeed, many spies have been executed."
Judging from the reactions of the Palestinians, they are angry with Jabari mainly for two reasons: engaging in "normalization" with Israelis and promoting the idea of "economic peace." The Palestinians' "anti-normalization" movement is strongly opposed to any form of relations with Israel -- including sports and cultural events. Now, it seems that they are even opposed to seeing Palestinians and Jews eating together.
Jabari offended many Palestinians because he dared to invite his Jewish friends to the Ramadan meal at his home.
Moreover, his talk about "economic prosperity" for Palestinians has turned him into a public enemy. How dare the man discuss seeking ways to improve the living conditions of his people and create jobs for the unemployed?
In the eyes of many Palestinians, the struggle against Israel should be paramount, even if they have to eat and drink that struggle instead of the food they could buy through engaging in economic initiatives such as those proposed by Jabari.
Had Jabari joined Hamas or Islamic Jihad, or one of the anti-Israel organizations in the West Bank, he would have been idolized. Had he called for boycotting Israel rather than working -- and eating -- with them, he would have been lauded among his people and his clan.
In light of the uproar sparked by the Palestinian businessman's actions and statements, it is safe to assume that his new party will never succeed in winning the hearts and minds of Palestinians. It's also hard to see how any of the economic enterprises he's talking about will ever materialize.
The unprecedented campaign of hate and intimidation against Jabari comes weeks before the US administration rolls out its long-awaited plan for peace in the Middle East, also known as the "deal of the century."
The upcoming peace plan, according to various reports, talks about giving the Palestinians billions of dollars and raising money for them from wealthy Arab countries. Yet, as Jabari's case makes clear, the Palestinians are less invested in gaining economic stability than they are in hating Israel.
For Palestinians, the financial aid is a cynical attempt to lure them away from their struggle against Israel -- and no Palestinian leader has the stomach to face the threats that Jabari is currently confronting. So, far from any "deal of the century," the Palestinian leaders long ago struck a dirty deal of their own: they put their stock in Israel-hatred rather than in their own people.
Bassam Tawil is a Muslim Arab based in the Middle East.