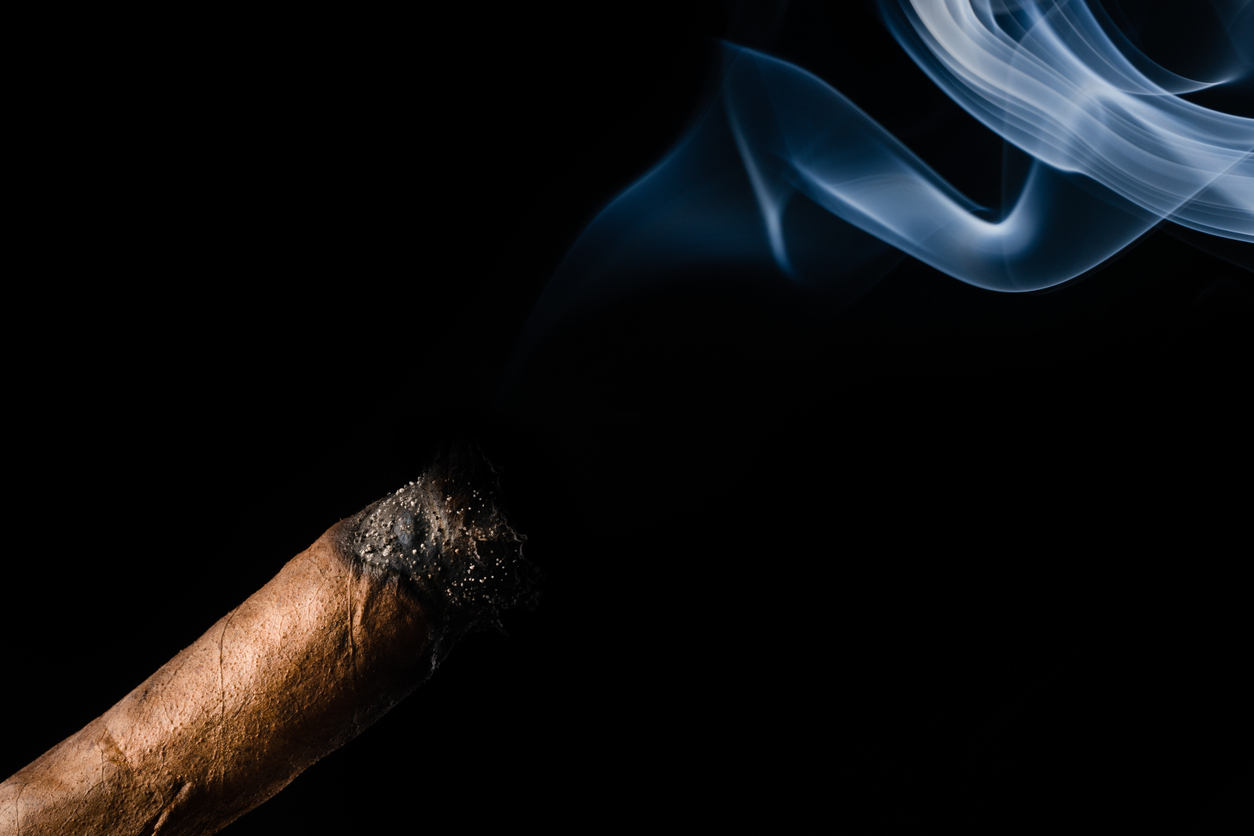 (Image source: iStock)
I have been very good friends with cigars for most of my adult life.
It's time we broke up.
Prior to the arrival of the COVID-19 public health crisis, I was always aware that smoking was not in my best interest or that of my family and friends. But the unique taste and aroma of a good cigar was my definition of well-earned success after a long, hard day of playing the cards of high stakes business.
The constant drone of public service health warnings were meant for the other guys -- those who smoked cigarettes. Ironically, their habit began to fall out of public favor until a new generation took up with gusto the inadvisable habit of vaping. Cigars, on the other hand, were meant to accompany fine brandy and good company. It turned out to be a dangerous fiction.
No more.
Cigars, and their cousins, it turns out, are pathways for COVID-19. They serve as a potential accelerant for an ambulance trip to a hospital's I.C.U.
Doctors are being told there are a number of specific factors that can lead to COVID-19 taking lives. As of their last grim survey, they have found that underlying issues for nearly half of those who have died include existing lung disease, suppressed immune systems, age, or smoking, according to a private briefing on COVID-19 to emergency room physicians during an online conference.
Dr. Stanton A. Glantz, a PhD and Director of the Center for Tobacco Control Research and Education at the University of California San Francisco, is far more direct in his warning. In an online essay, he asserts that "among Chinese patients diagnosed with COVID-19 associated pneumonia, the odds of disease progression (including to death) were 14 times higher among people with a history of smoking compared to those who did not smoke. This was the strongest risk factor among those examined."
Dr. Glantz makes no apologies that his professional mission is to get people to stop smoking and vaping. But whether you agree with his data and methodology or not, the stark truth is, unlike the stealth-like assassin, cancer, COVID-19 is a career criminal that will strike quickly at any vulnerability to take its victim down.
So if there is one unintended benefit from the dangerous COVID-19 story, it is the urgent, unmistakable ultimatum that smokers find the nearest ashtray, use it, and then walk away from the habit.
Cigars? We're done. Through. Finished. The virus is not going to find me at the tobacconist ever again.
I still have much to do. Quitting smoking is a life lesson for all of us in beating this pandemic.